Isiah Thomas Just Sent a Strong Message To His Rival Michael Jordan
Since the beginning of LeBron James' career, people have compared him to Michael Jordan. The question has always been — who is greater, LeBron or Jordan? Many people scoff at the notion that anyone could be better than Jordan. However, one person who actually played against him has never bought into the hype — Isiah Thomas.
Thomas and Jordan developed a rivalry over the years when Thomas played on the Detroit Pistons, and Jordan played on the Chicago Bulls. It appears to still exist to this day too, as seen during The Last Dance documentary. Now, Thomas is continuing to add fuel to that fire.
LeBron James vs. Michael Jordan has been debated for years
During his NBA career, Michael Jordan became recognized as the greatest basketball player to ever play the game. Sure, his 30.1 points-per-game career average is impressive, as it is the most in NBA history. Sure, his 32,292 career points total (fifth all-time) in 1,072 career games is incredible. However, people haven't been able to get over his 6-0 record in the NBA Finals and his two separate three-peats with the Chicago Bulls.
James, on the other hand, came into the league with all of the hype in the world. Many said that he was the next Michael Jordan, which is a lot of pressure to put on a teenager. However, he has lived up to all of the hype.
Not only has James reached the No. 3 spot on the NBA's all-time points list with 34,241 career points. Not only has he cracked the top 10 in career assists with 9,346. But James has also been on one of the most dominant runs of all-time this past decade. James has taken three different teams to nine NBA Finals appearances in the last 10 seasons.
Haters will point at his 3-6 Finals record (and what could soon be 4-6). His fans, however, will point at who he has played with during those Finals and who has played against him. They will also just marvel at the fact that he has been to 10 total NBA Finals.
Whatever side you're on — LeBron James or Michael Jordan — everyone can agree that they are the two best players to ever play the game. 
Except for Thomas.
Isiah Thomas and Michael Jordan have had a heated rivalry
Thomas was one of the greatest point guards of all-time for the Detroit Pistons. In his career in Detroit, he led them to a lot of success over Jordan's Bulls too.
The Pistons reached the NBA Finals in 1987-88, and on their way there, they defeated the Bulls in the Eastern Conference Semifinal in five games. Then, during 1988-89 and 1989-90, the Pistons won back-to-back NBA championships and beat the Bulls in the Eastern Conference Finals in both years. 
However, in 1990-91, Jordan and the Bulls got the best of the Pistons, defeating them in four games in the Eastern Conference Finals. This sparked their first of three straight trips to the NBA Finals, six total trips in eight years, and six championships in those eight years.
While their battles on the court certainly ignited a rivalry, Thomas and Jordan also appeared to have some battles off the court. Some believe that Jordan played a role in Thomas getting left off of the 1992 Dream Team. Additionally, Jordan was not fond of Thomas and the Pistons walking off the court without shaking hands after a playoff loss to the Bulls.
The rivalry has been well-documented. Now, Thomas is adding to it.
Isiah Thomas said that LeBron James is the GOAT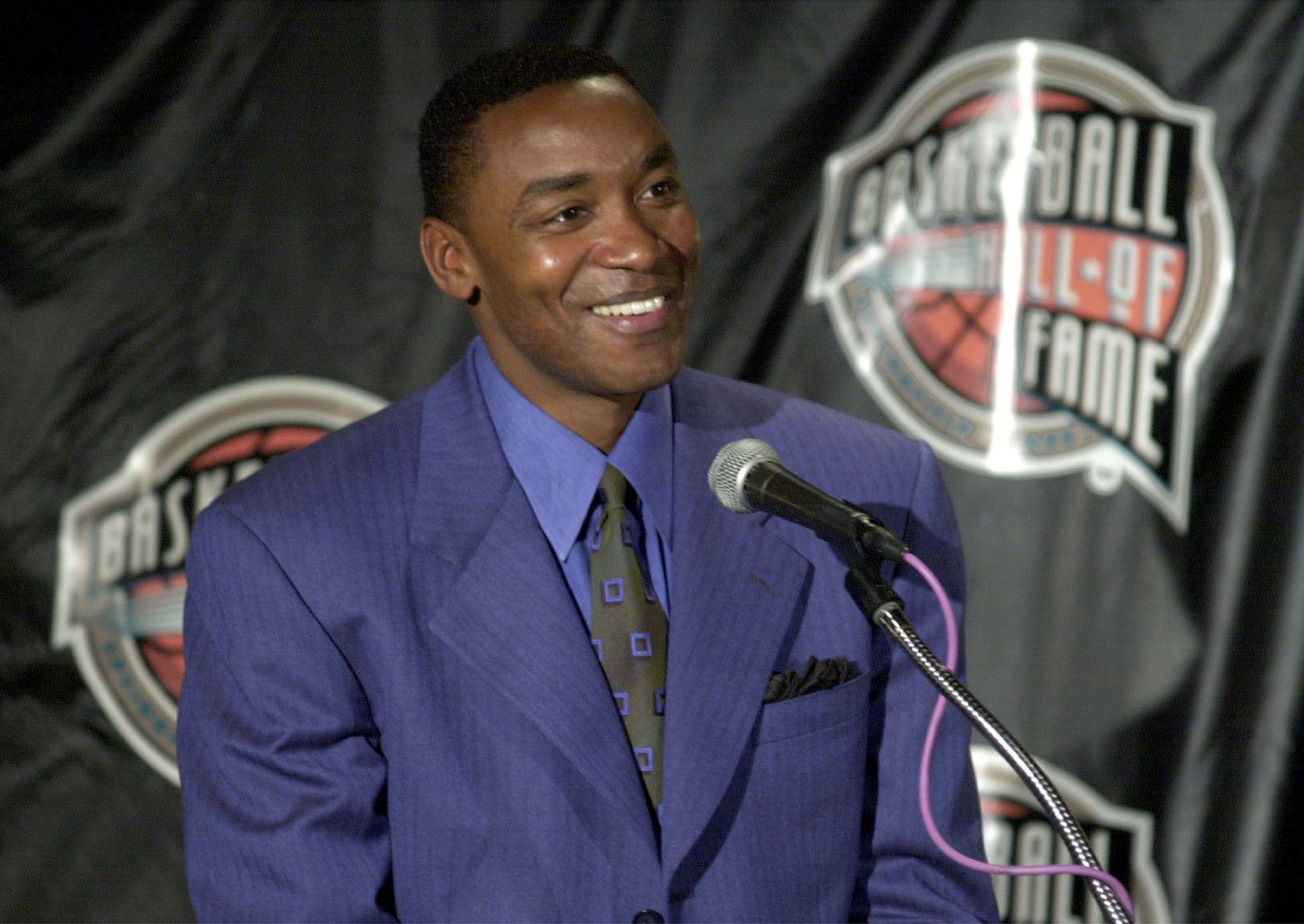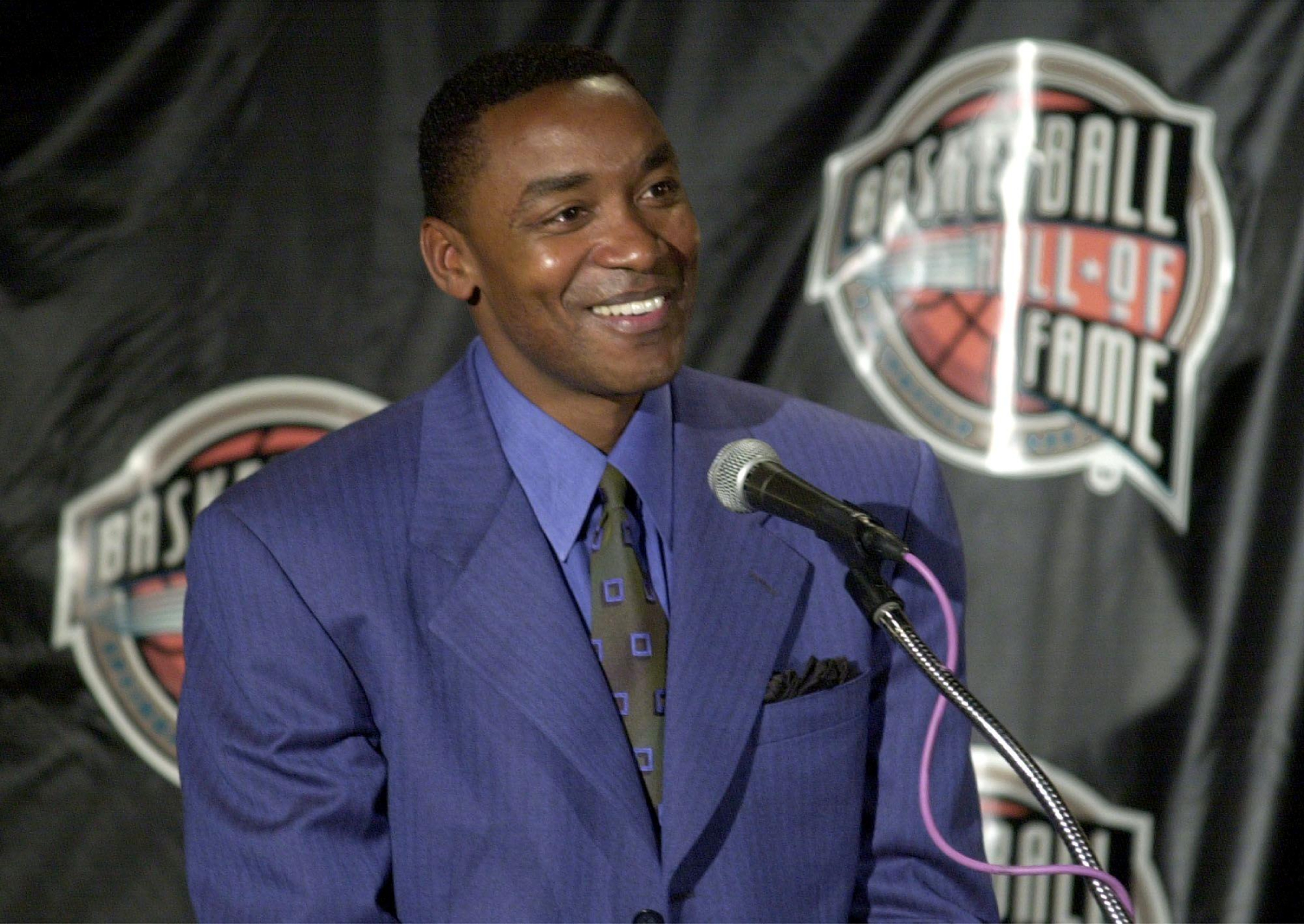 According to Sports Illustrated, Thomas recently said that James would one day become the GOAT, but to get there, he would have to pass not Michael Jordan, but Kareem Abdul-Jabbar.
"We've had players dominate certain areas, but we've never seen a player that truly does it all," Thomas said, according to a September article published by Sports Illustrated. "And he's done it, without fail, for 17 years. For now, Kareem is the best that's ever done it. But by the time he's done, LeBron James will be the best we have ever seen play the game of basketball."
However, now, Thomas is changing his tune. On the eve of James (potentially) winning his fourth NBA title, Thomas gave James his endorsement as the greatest ever.
"The best and most 'complete' player I have seen in my lifetime is [LeBron James] on and off the floor," Thomas tweeted. "He passed the eye test and the numbers confirm what my eyes have seen in every statistical category. #Goat let it be known!"
Well, that's interesting. It will also be interesting to see whether James or Jordan respond to his declaration soon. No matter what he believes, though, this debate will go on forever.
Stats courtesy of Basketball Reference