Israel Adesanya Bet His Whole Life on a Future UFC Career: It Was 'Completely Unlikely'
Israel Adesanya is one of the UFC's brightest stars. Not only is his record 20-0, but his fascinating story and strong presence make him a favorite among fans and media alike. Born in Nigeria, Adesanya's parents moved him to New Zealand when he was a young boy. Since then, he's had to overcome a lot of obstacles. It's helped make him a fighter who the fans love.
Israel Adesanya's Nigerian roots and New Zealand upbringing
ESPN MMA recently highlighted Adesanya's journey in a feature about what made him a star. Adesanya was born into affluence in Nigeria. He has no qualms talking about his privilege growing up. He says his family never had to worry about putting food on the table or being unable to pay the rent. However, when Adesanya's parents enrolled him in Taekwando, they didn't plan on training a future champion.
As the family moved to New Zealand, the martial arts training became less about a hobby and more about self-defense. Moving from Africa, Adesanya never lived as a minority. Once he was at his new location, the ugly side of humanity bore its teeth.
"I was about ten years old, and this kid kept on riding past my house on the weekend hurling insults at my family," he said, recounting a child telling him to go back to his country, "I just snapped. I remember just losing my cool and wailing on him. I messed him up."
Attacks like this changed the way Adesanya approached martial arts. It wasn't about physical fitness or mental toughness, although those played an undeniable part. Instead, Adesanya sought to prove that obstacles only made him stronger. He didn't tell his parents for several years.
"Being bullied. Being picked on. Eventually, you either fold or you rise and fight," he said. Adesanya chose the latter.
When Israel Adesanya met Eugene Bareman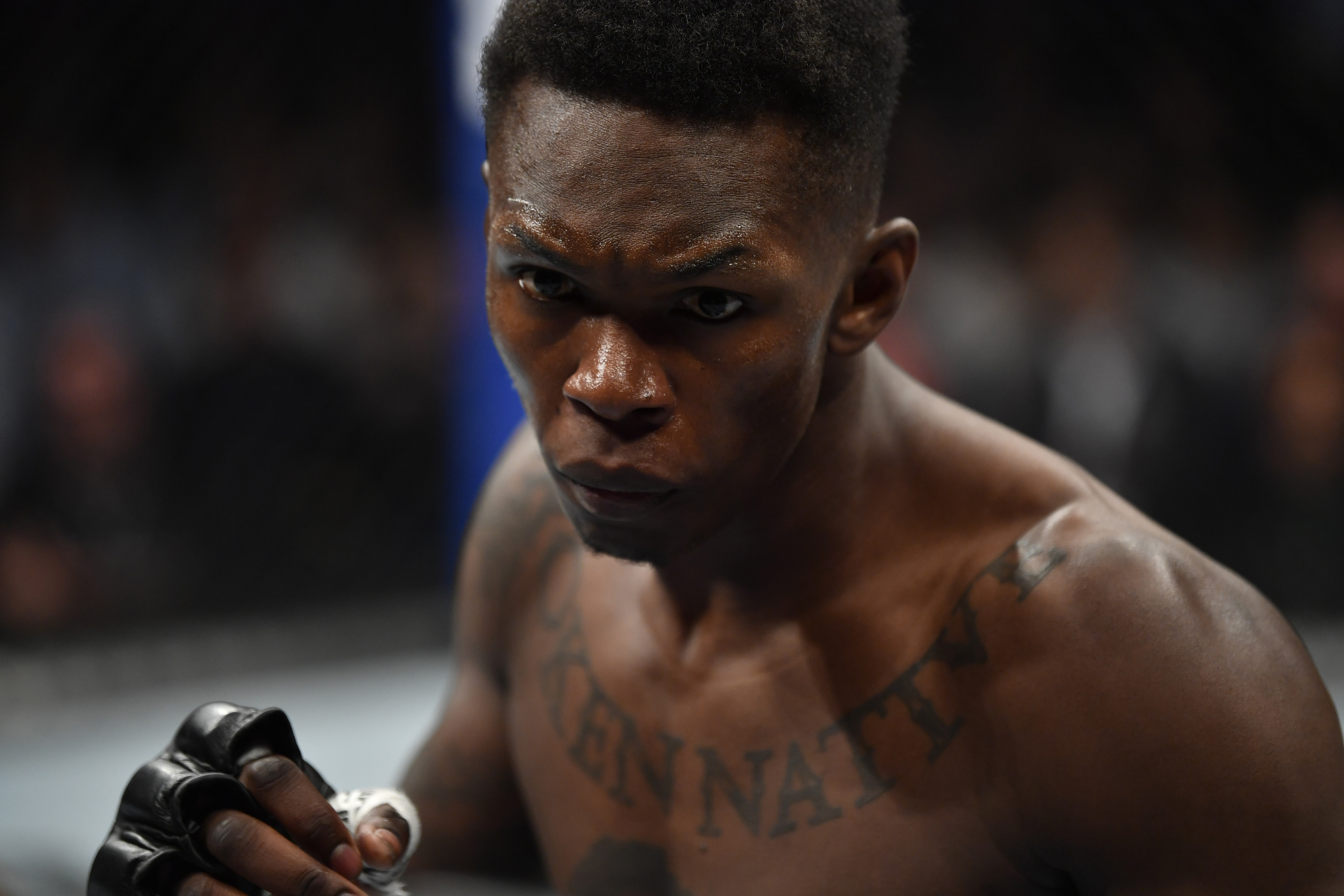 RELATED: Conor McGregor Beat 1 of the Most Dangerous UFC Fighters With a Torn ACL
When Adesanya decided to pursue his career, he moved to Auckland to train full time. There, he met Eugene Bareman, a trainer who not only saw his raw talent but the long journey ahead to bring him to the top. The pair crossed paths by fate, and Bareman agreed to help the young fighter find his way. According to 1 News, it did not immediately pay off.
Adesanya's first fight under Bareman's coaching was a disaster. However, after losing his first fight and moving to the nation's capital, he set his sights big. When Adesanya told Bareman that he had UFC dreams, the coach was supportive but not optimistic. Adesanya lived at the gym, and by the time he fought his way through New Zealand, Australia, and yes, the UFC.
Adesanya fulfilled his journey, but it's certainly not over. Now, he's one of the biggest stars in the fighting world.
Molding a champion
RELATED: UFC Fans Just Saw the Most Grisly Ear Injury Since Mike Tyson vs. Evander Holyfield
According to Tapology, Bareman sits at 20-0 in MMA, nine of them in the UFC. Although he also boasts dozens of victories in kickboxing and other martial arts. According to Bareman, this is a testament.
"[His rise is] completely unlikely, to be honest I always say to Israel there. It makes me emotional to think about it, but I always say to him there that we have some time today to pinch ourselves from where he came from to come this far is amazing," Bareman told ESPN.
In 2020, Adesanya signed a Puma Deal in the lead-up to his 20th win. His next fight, against Jan Blachowicz at UFC 259, is sure to be memorable, with Adesanya fighting on the main stage for the Light Heavyweight title. It's sure to be one of his most impressive yet. However, Adesanya has shown time and time again that he is willing to face a challenge regardless of the odds.