It Is Now or Never for the Jets' Sam Darnold
The New York Jets aren't always fun to watch. Perhaps it's because they're in the same division as the Patriots. Perhaps it's decades of inept management. Whatever you think, it's fair to say the Jets have been down for a long time. Since Joe Namath won Super Bowl III, the Jets haven't been back. But Sam Darnold is an exciting quarterback. Could the Jets be on the verge of turning things around?
Jamal Adams' trade and what it means for 2021
After almost a year of back and forth with Jamal Adams, the Jets finally dealt their star safety to the Seahawks. Bundled with a shocking two first-round picks and a third round-pick was Bradley McDougald, who will play the upcoming season for the Jets. In some ways, the pressure is off New York this year. They're not expected to be playoff contenders, although Tom Brady's departure for Tampa Bay opens up a potential door for the Jets.
But in the 2021 season, the Jets will have both their first-round picks on their roster and they'll need a quarterback who can deliver. Darnold's tenure with the team has been up and down, including a three-game stretch when mononucleosis sidelined him. But Darnold is improving and his year-over-year stats indicate that he'll have a breakout year soon.
Can Sam Darnold be the QB New York needs?
But New York needs a breakout year now. With everything on the line two years from now, 2020 is Sam Darnold's time to prove he's the quarterback of the future. Otherwise, the Jets may look elsewhere. Darnold made headlines last year when he was caught on a mic reporting "seeing ghosts," which led to speculation that he wasn't mentally prepared for the NFL.
The team isn't expected to excel this year, but Darnold still needs to step up. If he can't put it together in 2020, the team might leave his massive option unclaimed. According to a recent Forbes interview, the "boring" Darnold is doing everything he needs to succeed in 2020 and 2021. "I'm just going to stay in my apartment and really just be traveling from there to [the NY Jets' training camp]. It might be boring, but that's kind of what I have to do now."
Who will start if Darnold leaves town?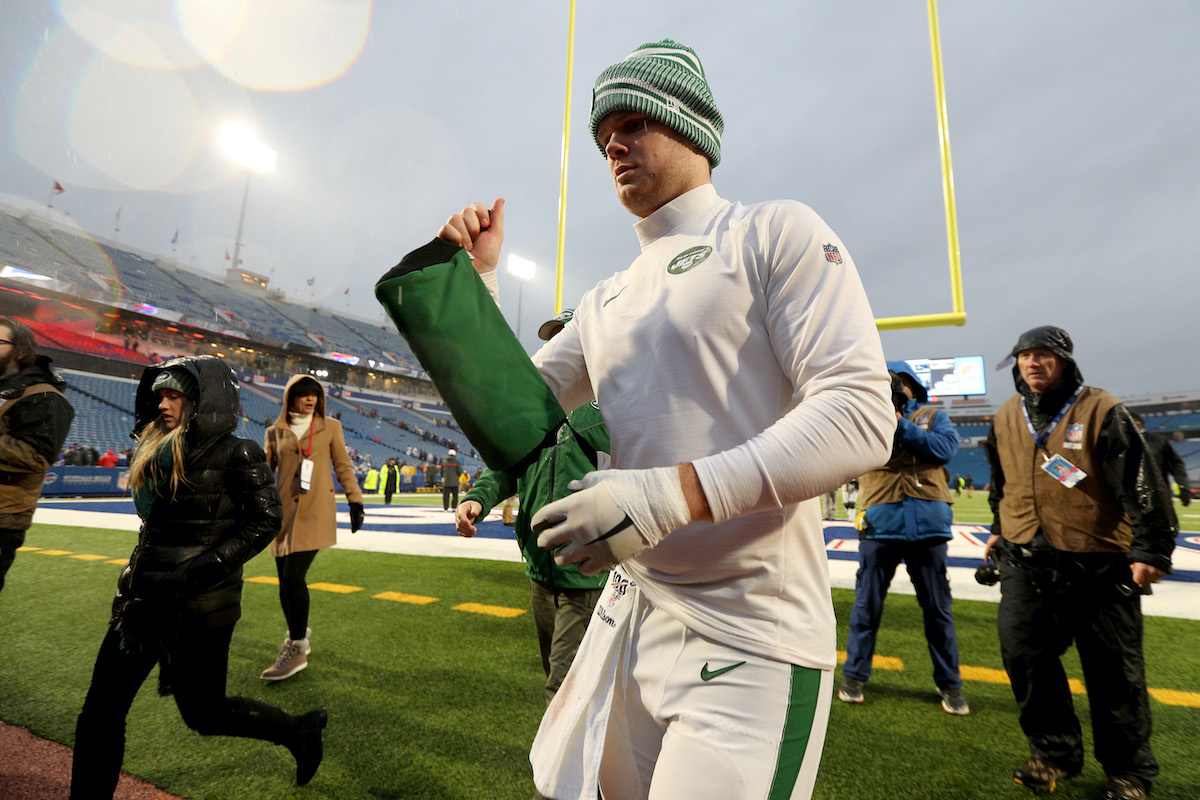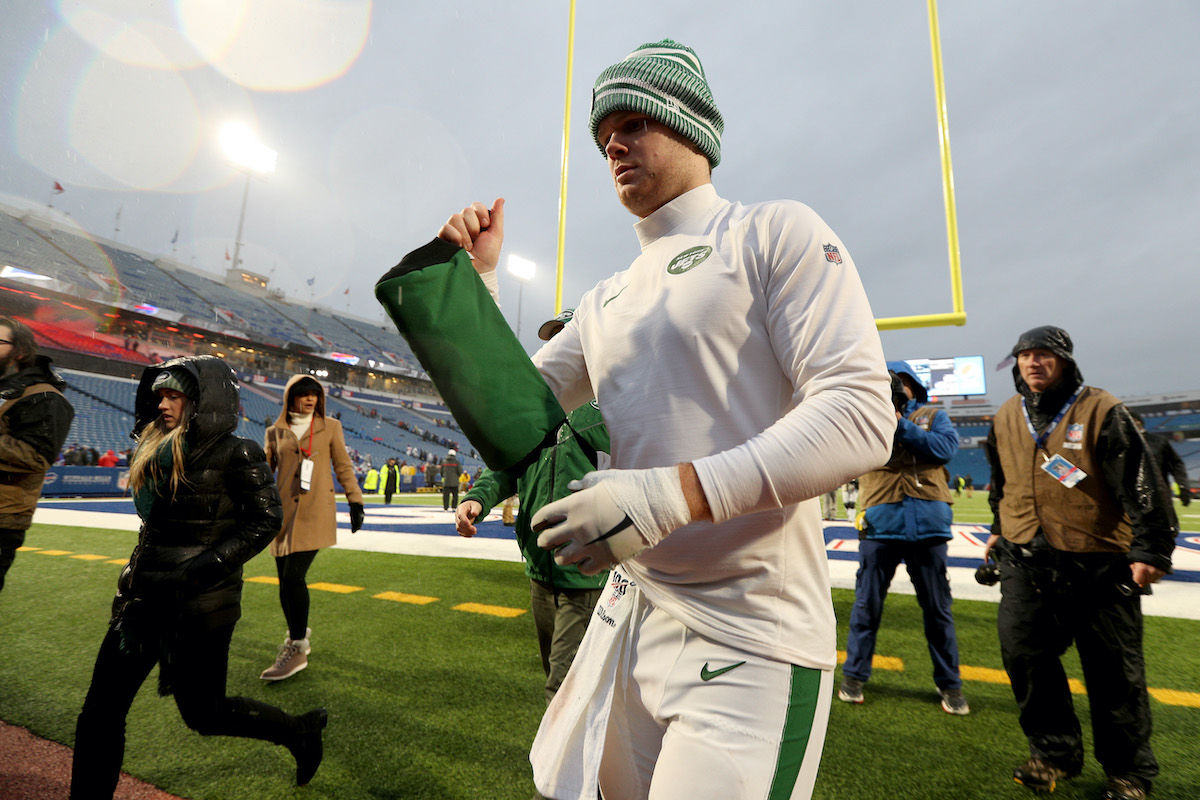 Missing out on an option that would make him one of the highest-paid NFL quarterbacks in 2022 is likely enough motivation for Darnold to believe the Jets are the team for him. But he needs to prove he's the QB for the Jets.
With Joe Flacco as a backup and a massive number of exciting receivers available this draft, the Jets are doing everything they can to win in 2022, even if it means they must move on from Darnold and use the money elsewhere.
Flacco has injury concerns and he was never a "great" QB. But he took an unassuming Ravens team to a Super Bowl win. Who says he can't do the same in New York? The city likely hopes Darnold keeps the keys to the car. But he needs to step up and prove it this season. Nobody's asking for a miracle. However, it's time for Darnold to show he can play at the top level.