It Turns Out That Kawhi Leonard Actually Does Have a Sense of Humor
Kawhi Leonard is the strong, silent type. Not known for his humor or outlandish behavior, the LA Clippers forward is more interested in winning basketball games. Already a two-time NBA champion, Leonard hopes to lead the Clippers to their first NBA title. But things got interesting during a Christmas Day game when his own teammate injured him. The incident led Leonard to share a different, surprisingly funny side of his personality.
Kawhi Leonard's NBA career so far
Leonard played ball at San Diego State University for two years before declaring for the NBA draft. After the Indiana Pacers chose him, he was immediately traded to the Spurs. Leonard entered San Antonio with hopes of taking over for Tim Duncan and becoming the team's cornerstone. He stayed there until 2018 when he became dismayed about his injury rehab. After months of tension, he was traded to the Toronto Raptors in 2018.
The Raptors were dominant that season with Leonard averaging 26.6 points per game. They cruised into the finals and defeated the defending champion Golden State Warriors. It was Leonard's second NBA championship and also his second NBA Finals MVP. In 2019, Leonard signed with the Clippers for a three year, $103 million deal. 
Leonard's Christmas Day bust-up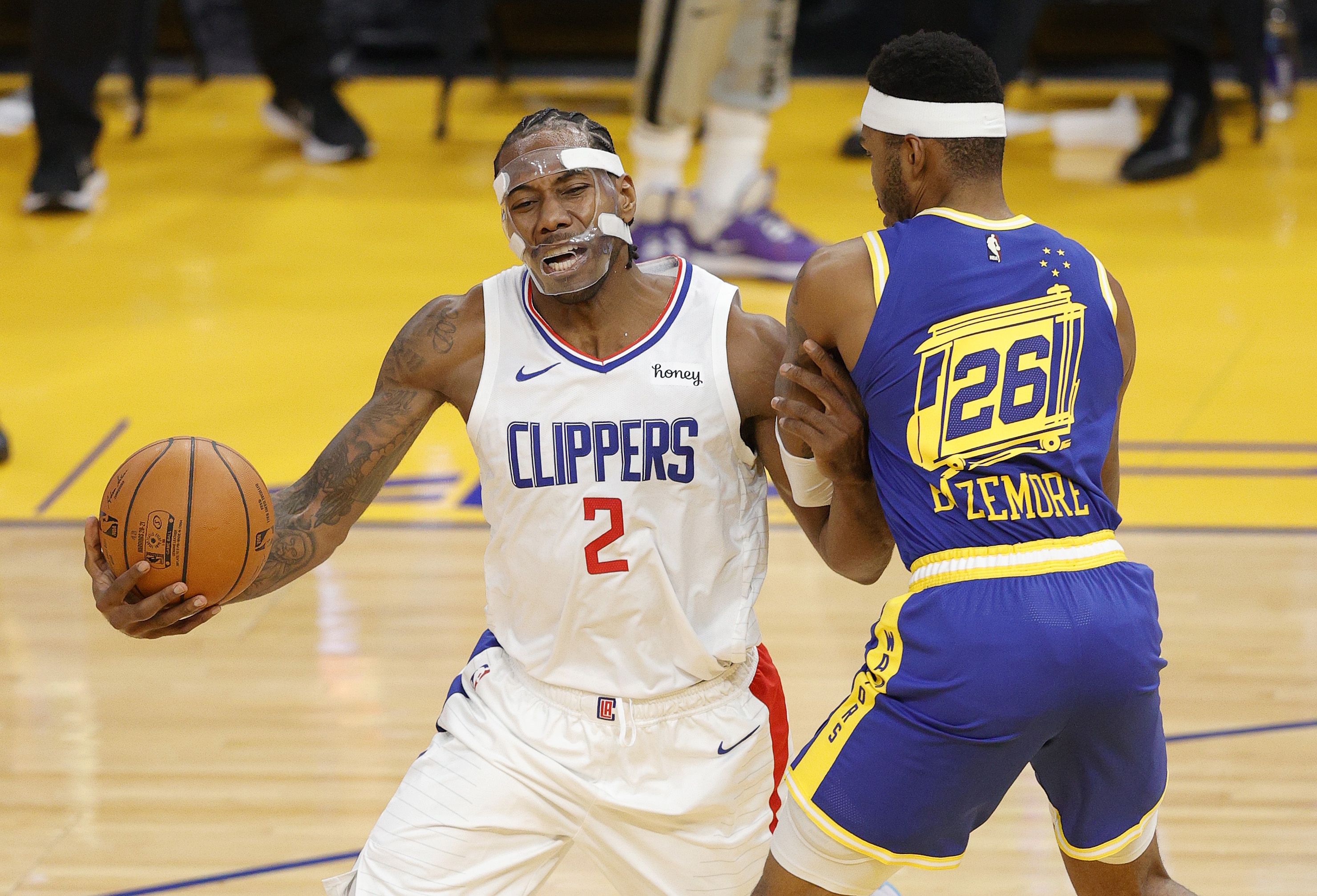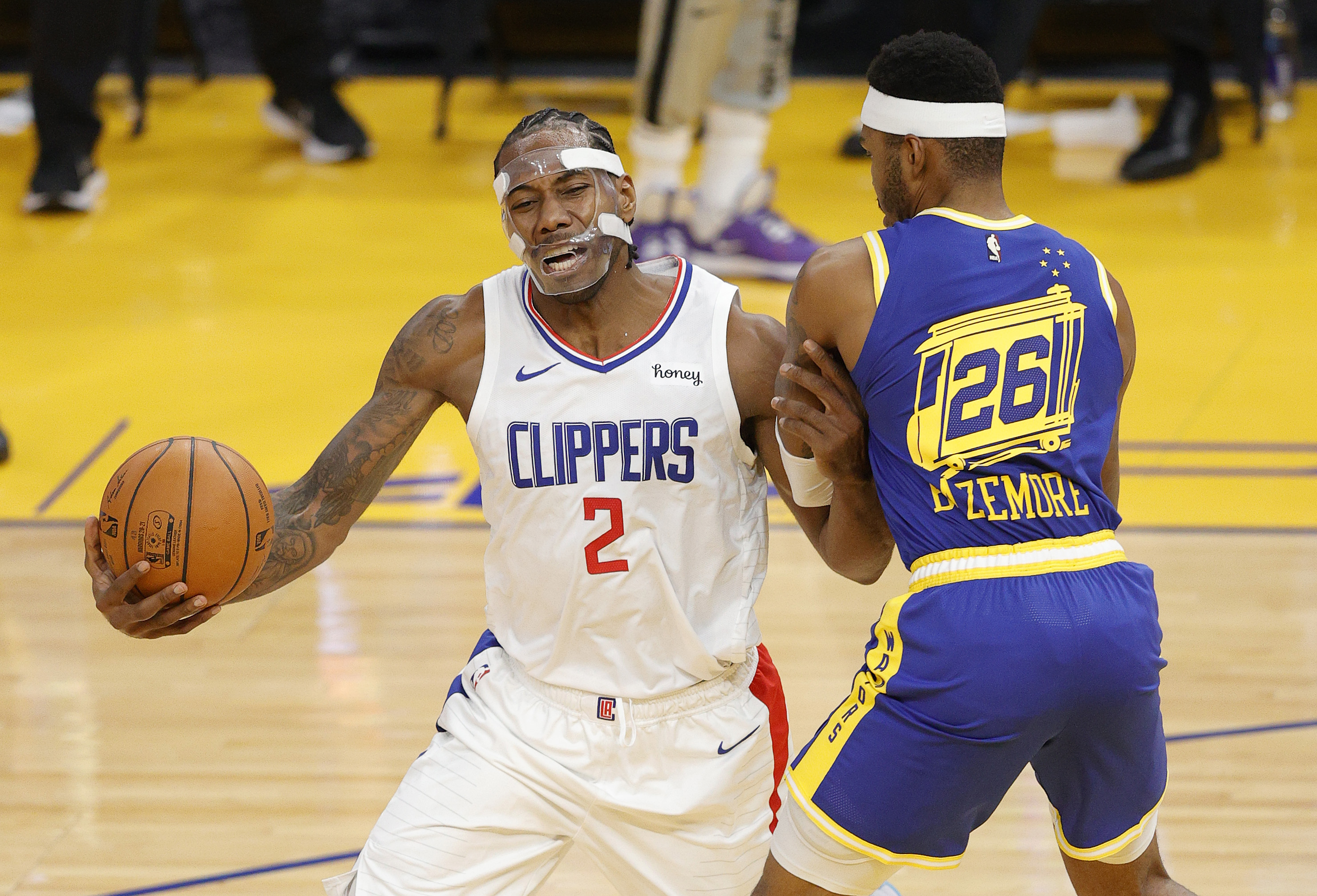 Things were going great for the Clippers in their Christmas Day match against the Denver Nuggets. They were cruising to a victory when Leonard was knocked to the ground and injured — by his own teammate. The Nuggets had the ball and Leonard was defending when teammate Serge Ibaka went up for the rebound. He elbowed Leonard in the process and knocked him to the ground.
Leonard suffered a mouth laceration and needed stitches. He was out for two games until the medical staff could rig up a face covering to protect his injuries. Looking a bit scary, Leonard was called a few choice names, but his response immediately showed he does have a sense of humor. Clips Nation reports that Leonard joked, "They start calling me Leatherface and stuff. But Serge can't talk too much, we got him on the trading block right now. So whoever wants him, let us know, we're trying to trade Serge."
His mask will need to stay on until the wound heals. Along with poor vision and breathing issues, Leonard said just having something on his face is difficult to adjust to. "You know it's hard to do, and that's what I'm saying, it's kind of hard to breathe," he explained. "Cuz you can't really expose my mouth so much, you have to bring it out and put a hole in."
The LA Clippers this season
With a disappointing end to the 2020 season, the Clippers are looking to rebound and get to the finals. New head coach Ty Lue faces some challenges to get the Clippers back on track. Reports of tension within the team are first on the list, and Lue is looking to focus on a more cohesive play. The addition of Serge Ibaka also helps out down low, a spot where the Clippers struggled last season.
After his two-game absence due to his Christmas Day injury, Leonard recorded 28 points in a win over the Portland Trail Blazers. He's feeling good and played his first back to back games since 2017. This season he's averaging 23.0 points and 5.6 rebounds per game. With Leonard feeling healthy and Paul George now available, the Clippers just might have what it takes to get to the NBA Finals.