It Would Be An Absolute Travesty for Stephen Curry Not to Win His Third MVP
Steph Curry is putting up gaudy stats and is leading the Golden State Warriors toward another NBA championship. There's no guarantee his all-time season continues, but at this point, he appears to be a lock to win the 2021-22 MVP Award.
If he keeps playing the way he has through the Warriors' first 25 games, it would be a complete and total travesty if he doesn't bring home his third Maurice Podoloff Trophy.
Steph Curry became the first unanimous winner of the NBA's MVP Award after his 2015-16 season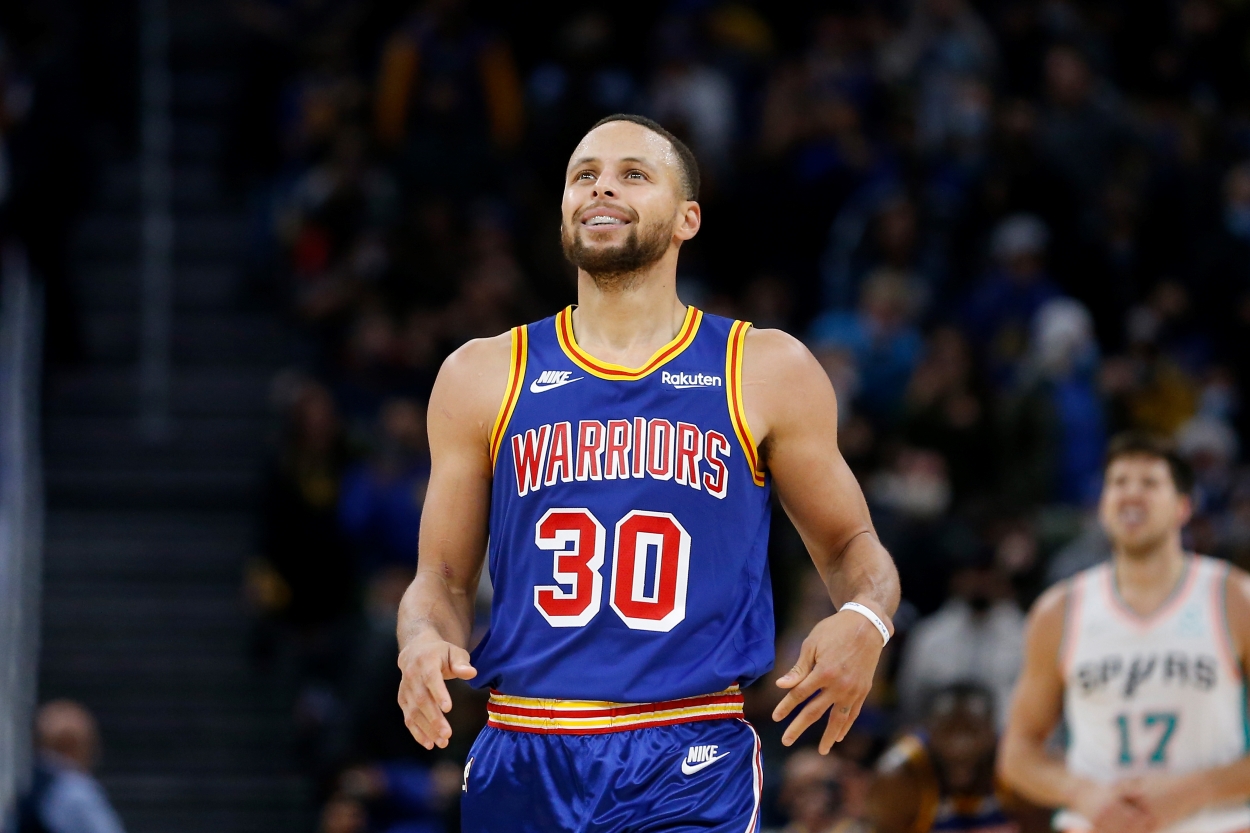 Curry's 2015-16 campaign is the stuff of legends. He had already become an NBA superstar, but that season took Steph into another stratosphere. It was a literal game-changer in terms of the way he shot the ball and where he shot it from.
Golden State won an NBA-record 73 games that season, and Chef Curry put his second MVP in his career oven. He played 79 games and averaged 30.1 points, 6.7 assists, and 5.4 rebounds.
He shot 50.4% from the field and 45.4% from three. Counting his 90.8% shooting from the line, it was a 50/45/90 season.
As fellow Warriors guard Shaun Livingston recounted of Curry in a piece on The Athletic:
"I just remember getting the feeling — I'd been in the league, that was like my 12th year — I've seen Kobe (Bryant), I've seen Dirk (Nowitzki) go off, I've seen Gilbert (Arenas), like, how guys go off and it was, yooooooo … I remember being in that feeling, in that mode. It was like a Kobe Bryant when he goes for 20 straight and he was doing it game after game."
Unimaginably, somehow, this year has been more impressive.
The future Hall of Famer has been even more valuable in 2021-22 and deserves to win his third MVP
Steph is breaking and setting all kinds of records already this year (some of which were his own).
And while they may not be on a 73-win pace, the Warriors have the best record in the NBA at 21-4. The Davidson product is scoring 27.5 points per game on 43.9% shooting and 41.3% from deep.
But the percentages are deceiving — Steph shot 11.2 threes per game in 2015-16 and is getting up 13.3 this year. He attempted 886 total in '15-16 and already has 320 through 25 games.
He's taking — and making — more threes.
He's on pace to break his own record of 450 triples made in a season. Not to mention he's about to break the all-time record for threes made in a career.
He hit nine 3-pointers for the 38th time in a win over Cleveland earlier this year. No other player has done that more than 10 times in a career.
He's also much better on the other end of the floor this year than he was in 2015-16. As Draymond Green said in another piece on The Athletic:
"Teams will try to post him up, and he's too f****** strong now. They can't post him up anymore. He's gotten much quicker laterally. And most importantly, he don't reach every play anymore. So his growth on that side of the ball (is significant).
"But because he's been so good offensively, no one talks about it. His growth on that side of the ball has been insane."
Steph is setting records on offense and playing the best defense of a Hall of Fame career. Barring an injury or all-time slump, lock in the award.
It goes beyond Steph's stats as he's leading Golden State toward another NBA championship
Yes, Curry is putting up gaudy stats. But he's also leading the Warriors to wins.
Golden State is atop the West, a half-game ahead of the Phoenix Suns. The team got revenge with a 118-96 win on Dec. 3, just three days after the Suns seemingly took control of the conference.
Through the first two months of the season, Steph is the best player on the best team in the league. He's setting single-season records and all-time NBA records. He's playing the best defense of his career.
What does that equal?
M-V-P.
All statistics courtesy of Basketball Reference.