It's Time for the Yankees to Send Aaron Judge to the Bench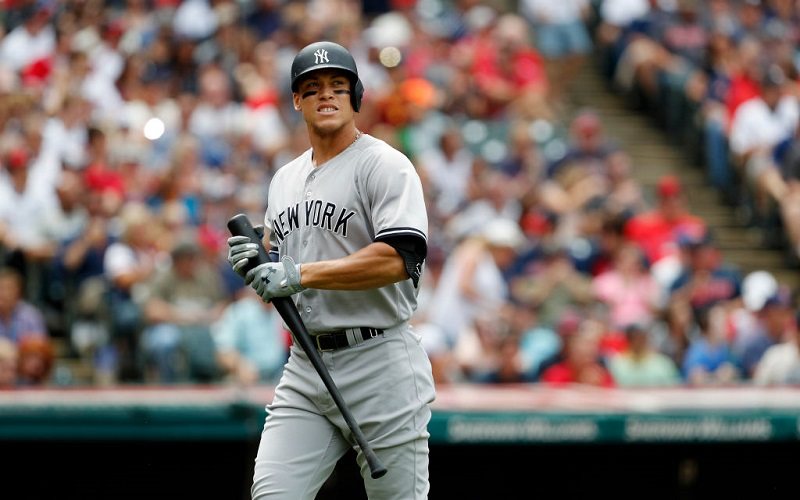 When a team is slumping, you'll hear some crazy ideas from fans and tabloid writers. If that team happens to be the New York Yankees and those struggles come against the arch-rival Red Sox, you'll see a cyclone forming. Whether the day's line on talk-radio is "fire Girardi" or "send Sanchez to the minors," just grab some popcorn and enjoy the show.
Just don't expect such bold moves to change anything for the better. A manager cannot coax Aroldis Chapman's best stuff out of his left arm, nor can he replace Sanchez with a powerful bat. The scuffling of Aaron Judge, on the other hand, presents a different sort of problem.
Judge, whose offensive slump since the All-Star Break is well-documented, took his struggles with him to right field. Now he's a .169 hitter with a 40% strikeout rate (August stats) who also makes mistakes on defense. Whether a shoulder injury is bothering him or not, the big slugger needs a break. Girardi's best move is to give Judge a few days off and let him regroup for the playoff push. Yes, Judge would probably help the Yankees most by sitting on the bench.
August is Judge's worst month yet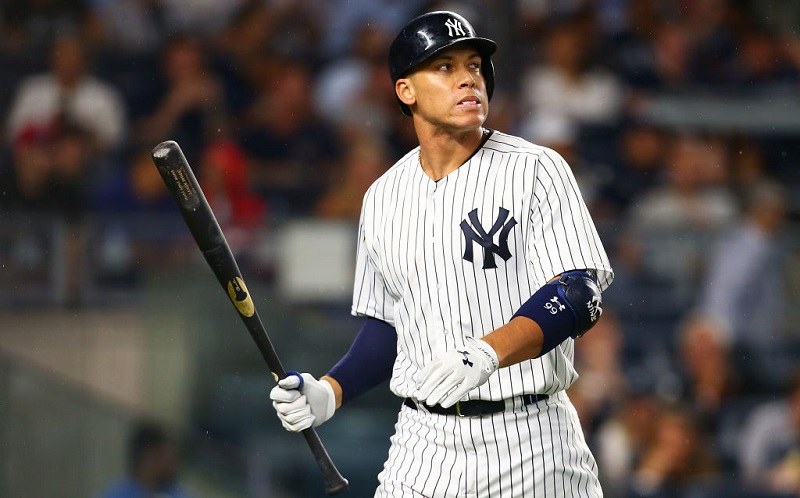 While Judge began struggling in July, his power and on-base stats for the month (7 HR, .847 OPS) remained strong enough to keep him hitting third in the lineup every night. In August, the situation became dire. Judge posted a .663 OPS with 32 SO in 80 plate appearances (18 G). That figure equals two strikeouts in every five at-bats, which is the worst in baseball over that span.
The power disappeared as well. After notching at least 7 HR per month, Judge managed 3 HR and 5 RBI through the first three weeks of the month. Worst of all, his numbers continued declining as the weeks passed. After August 8 (including six games against Boston), Judge hit .149 with a .641 OPS and 39% strikeout rate. We can't see how trotting him out every night will help him exit this funk.
Effects on his fielding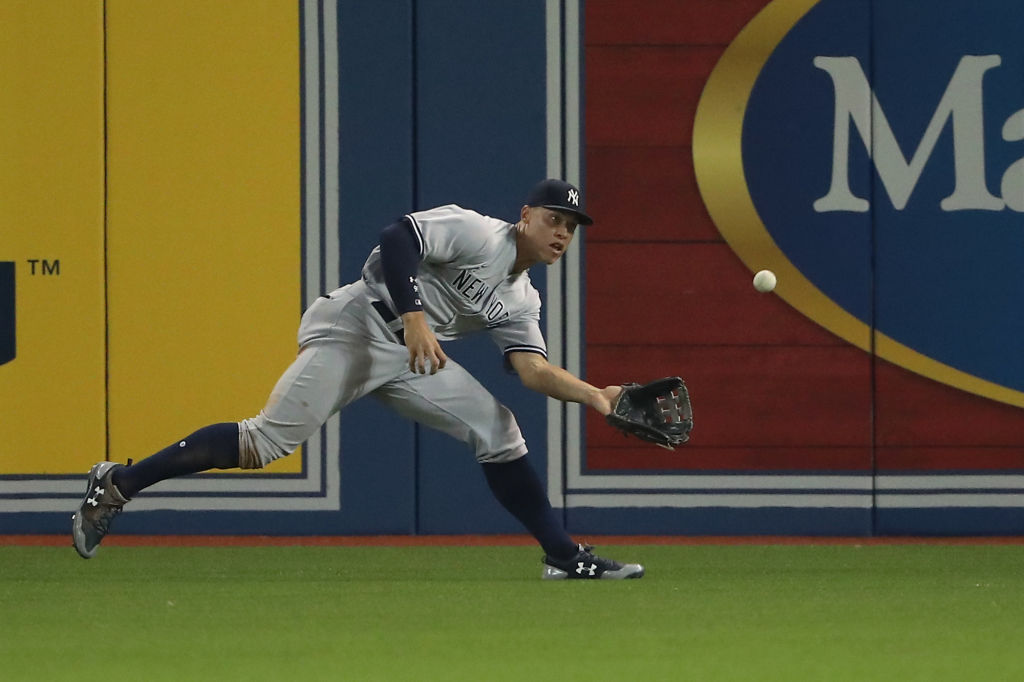 During what was likely the roughest week of Judge's career, we saw mistakes become a part of his game in right field. The first came during what looked like a blowout at Citi Field. With the Yankees leading 7-0 in the seventh and looking to complete a four-game sweep of the Mets at Citi, Judge dropped a fly ball in right field for a two-base error. Luis Severino, who had mowed down the Mets lineup to that point, gave up two singles and left the game leading 7-1.
One walk later, the Mets had the bases loaded and threatened to make things interesting. Over the weekend in Boston, Judge made a mental mistake that allowed Mookie Betts to take third base on a popup to right. Judge simply didn't take him seriously and lobbed the ball in, sacrificing the base. Joe Girardi later acknowledged he might be bringing his struggles with him onto the field. If that's the case, Judge legitimately needs a break.
Injury concerns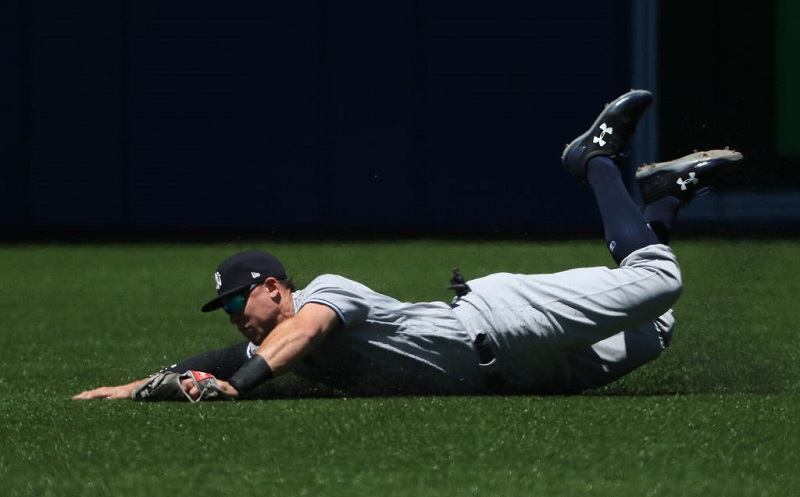 No one can accuse Judge of giving less than 100% in the outfield. Part of the reason fans love him so much is his willingness to sacrifice his body to make a big play. However, it's possible a dive for the ball or collision with the right-field wall injured his shoulder. Following games in Boston, Yankees beat writer Bryan Hoch (MLB.com) reported on Judge fielding questions about his shoulder while wearing an ice pack. (Predictably, he denied it having any effect on his play.)
We can recall several rough tumbles for Judge in the field since the All-Star Break. If he is icing it after games he definitely feels the pain. Even though every player is nursing some sort of injury at this point, the Yankees could use it as an excuse to rest the slugger for a few days.
Girardi's options on the bench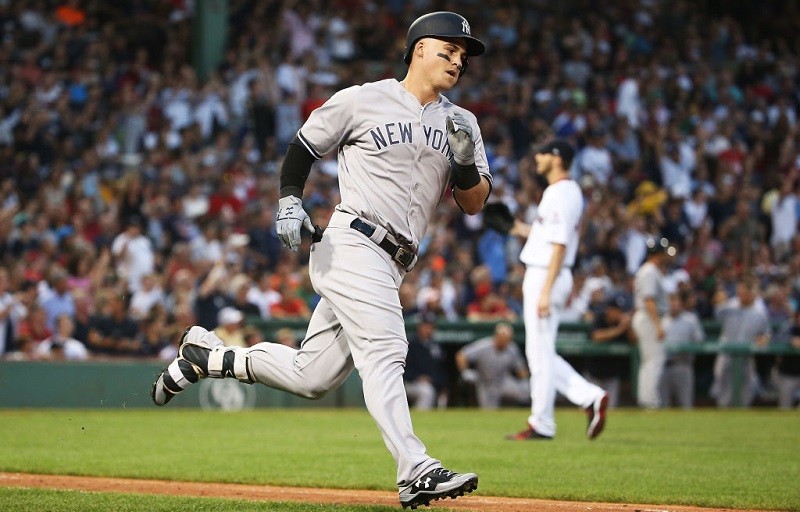 With several injured players back on the roster, Girardi now has subs ready to give Judge a day or two off without risking anything at the plate or in the field. Tyler Austin, who beat Chris Sale with a three-run home run on August 19, would be the call to make at DH with a lefty on the mound. Austin can also play right field, so that would make it easier for the Yankees skipper to make that call. (Judge's superior defense made this move unlikely in Boston due to Fenway's spacious right field.)
The return of Aaron Hicks also gives Girardi more options. When a tough righty takes the mound, Girardi could play Jacoby Ellsbury in center and Hicks in right. However, considering the pop Austin can deliver — something missing from the lineup with Starlin Castro and Matt Holliday still out — Austin and Hicks should get at-bats. Ellsbury is better off on the bench.
Dropping Judge in the lineup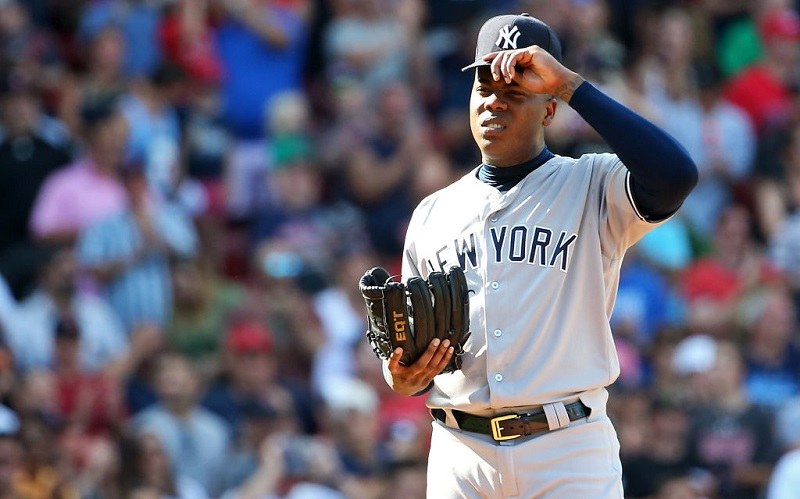 When Chapman struggled mightily in the second half, Girardi announced he would no longer be the closer. The Yankees decided to put the ball in the hands of Dellin Betances or David Robertson in the ninth inning. In effect, management dropped Chapman down in the pecking order and put more consistent performers in his place.
The Yankees might want to consider the same for Judge. New York's options for the three-hole in the lineup are almost as solid as they are in the bullpen. Sanchez, who has been hot since the start of August (.286, 7 HR, 14 RBI in 18 G), can easily take that spot with Brett Gardner leading off and Hicks in the No. 2 hole. Didi Gregorius could hit cleanup, and Judge could try to gather himself in the six or seventh spot in the order. It won't be as effective as a few days off the field, but it could help.
Win-now time for New York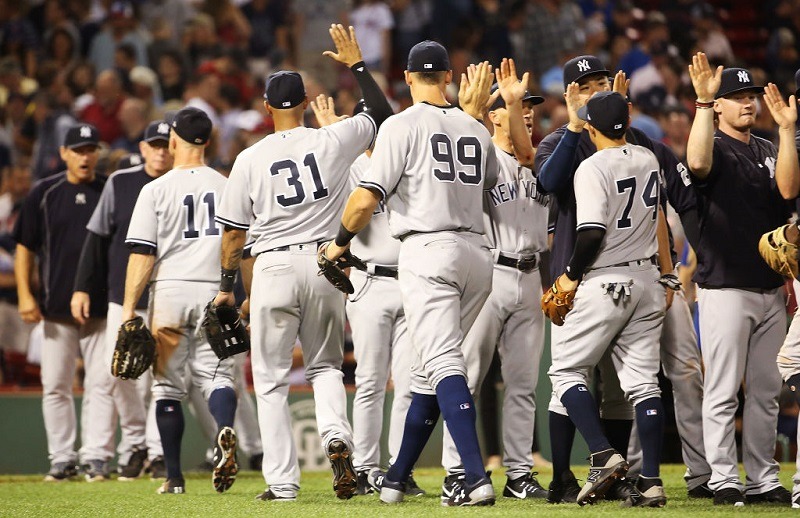 Entering play on August 22, the Yankees stood four games behind the Red Sox in the loss column and 4.5 back overall. New York has a very easy schedule in September, but the schedule until Labor Day presents a tough run with three versus Cleveland, three against Seattle, and four more against Boston. It's officially win-now time for the Yankees; any talk of hurting Judge's feelings by sending him to the bench should be tabled for another day.
While the Yankees will need Judge playing well to make any noise in the postseason, they need to get there first. Those four games against the Red Sox will be in Yankee Stadium on Labor Day weekend, giving them a clear path to winning the AL East. The question is: Will the Yankees go down that path? They showed the commitment to winning in the demotion of Chapman. Now they need their best option in right field every day. Right now, it's probably not Aaron Judge.
Statistics courtesy of Fangraphs and Baseball-Reference.