J.J. Redick Interview: Everything from Duke and March Madness to Life After Basketball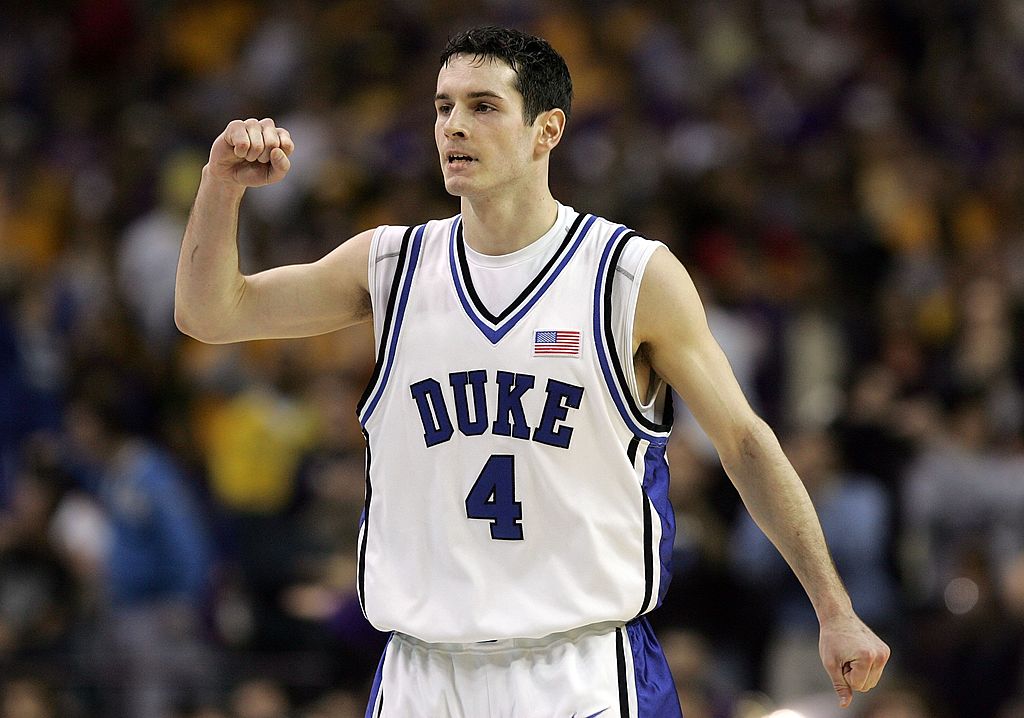 Former Duke Blue Devil and current Los Angeles Clippers guard J.J. Redick is one of the most memorable players in college basketball history. He played four years for Duke, becoming well-known for his three-point shooting and exceptional scoring ability. Redick averaged 19.9 points per game in his four-year stint in college, even dropping 26.8 points in his senior year. In the end, he became the leading scorer in school history and one of the best to ever put on the Duke uniform.
The Cheat Sheet had the exciting opportunity to talk to Redick as his Blue Devils look like one of a handful of favorites to win the 2017 National Championship. He touched on a variety of topics, from reminiscing about his college days to his pick to win the 2017 NCAA Tournament, his current initiative with The Dove Men+Care Real Strength Manifesto, and even a conspiracy theory or two. Here is what J.J. Redick has to say, along with naming his all-time Duke Blue Devils starting five.
On his best memories at Duke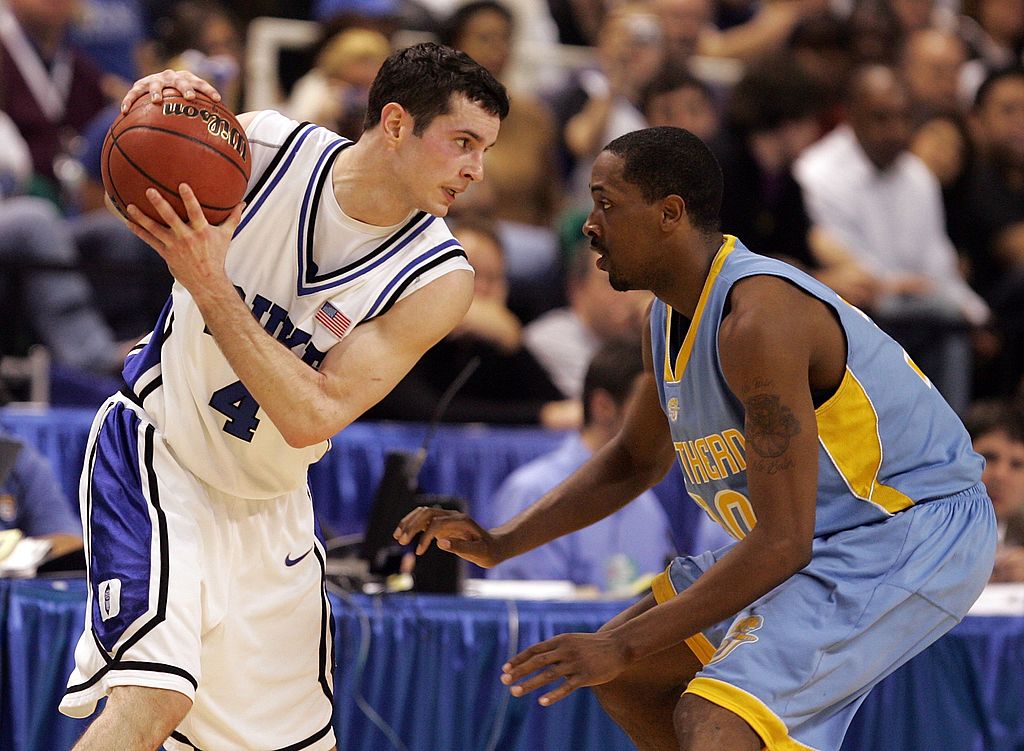 "My best memories. Certainly, I was very lucky and privileged to play four years in front of the Cameron Crazies. Just the energy they bring, obviously they care so much about their school and their team they're willing to camp out for weeks at a time for games. Those are great memories.
"And then I'll always sort of remember the feeling of playing in bigger arenas. Whether it's the ACC Tournament or the NCAA Tournament, we were fortunate to play some neutral games early in the season every year. Whether it was in Madison Square Garden or The Meadowlands or The United Center in Chicago, I just can remember looking out and seeing like a sea of blue. And then on the other side of the court there would be like a sea of Michigan State green or Carolina blue, and just those rivalries, that feeling of playing in front of fans that cared and had so much passion."
Redick's All-Duke Team: Johnny Dawkins,Guard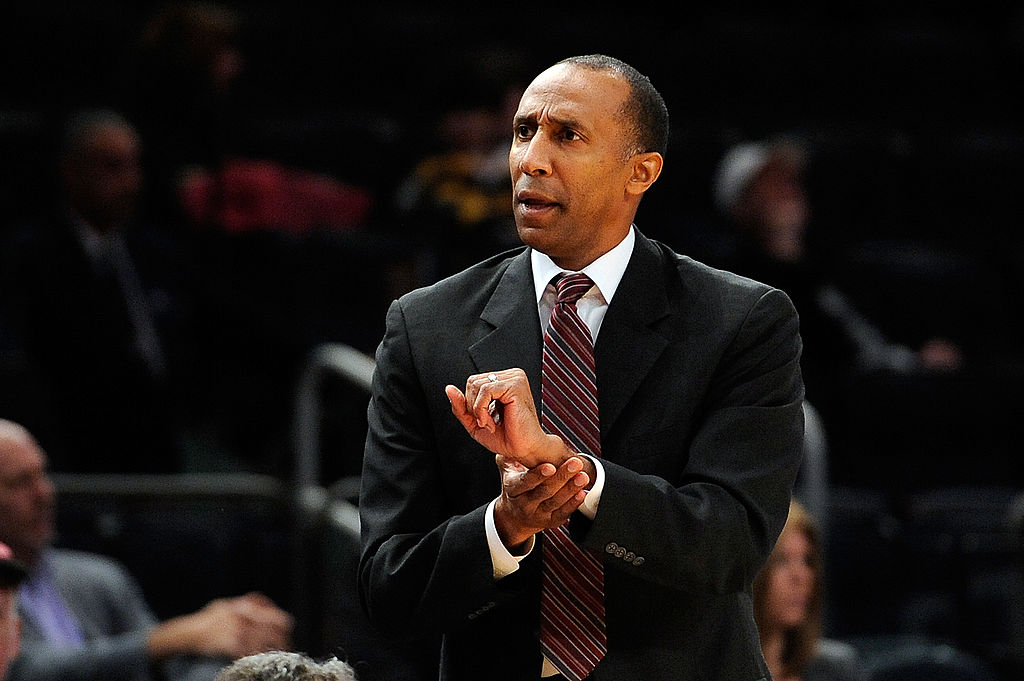 The first player Redick chooses on his All-Duke team is guard Johnny Dawkins. In reality, that's a solid choice. He played the shooting guard in college despite Dawkins being 6-foot-2, mainly because of his ability to score. Dawkins arrived at Duke just after Mike Krzyzewski took over as head coach, but they both arrived in the national spotlight at the same time. In Dawkins' senior season of 1985–86, the Blue Devils finished 37-3 and lost in the National Championship game to Louisville.
That was Dawkins' last game in a Duke uniform. He finished having played 133 games with averages of 19.2 points and 4.9 assists per game. The San Antonio Spurs drafted Dawkins No. 10 overall, and he played nine seasons before injuries ended his pro career.
On comparing Coach K and Doc Rivers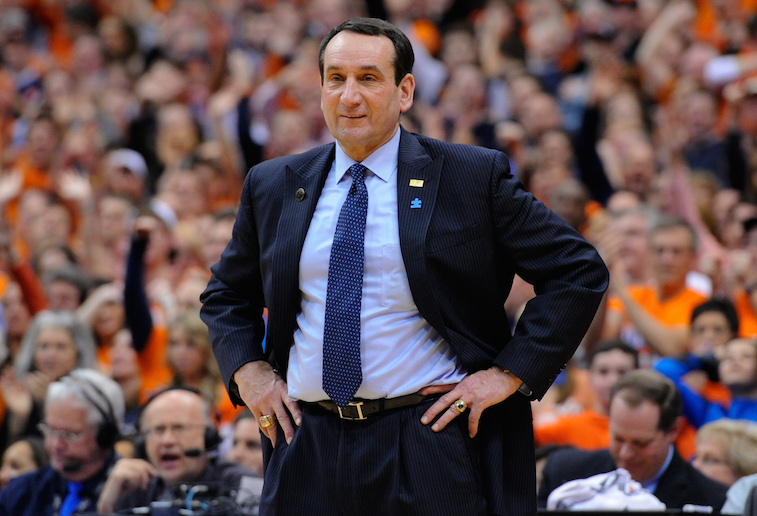 "In a lot of ways, they're similar in that they're both great orators, they're both great leaders, they're both great motivators. So I've been fortunate to sort of play for coaches that I've wanted to run through the proverbial brick wall for. They both empower their best players. I think that's one of their greatest strengths.
"If you look at this year's Duke team I think they've been able to sort of go on this run is because of the way that [Luke] Kennard and [Jayson] Tatum and [Frank] Jackson and [Grayson] Allen are all playing, he's sort of empowered the best players to explore and expand the boundaries of their game. And I think that's something that all great coaches do."
Redick's All-Duke Team: Jay Williams, Guard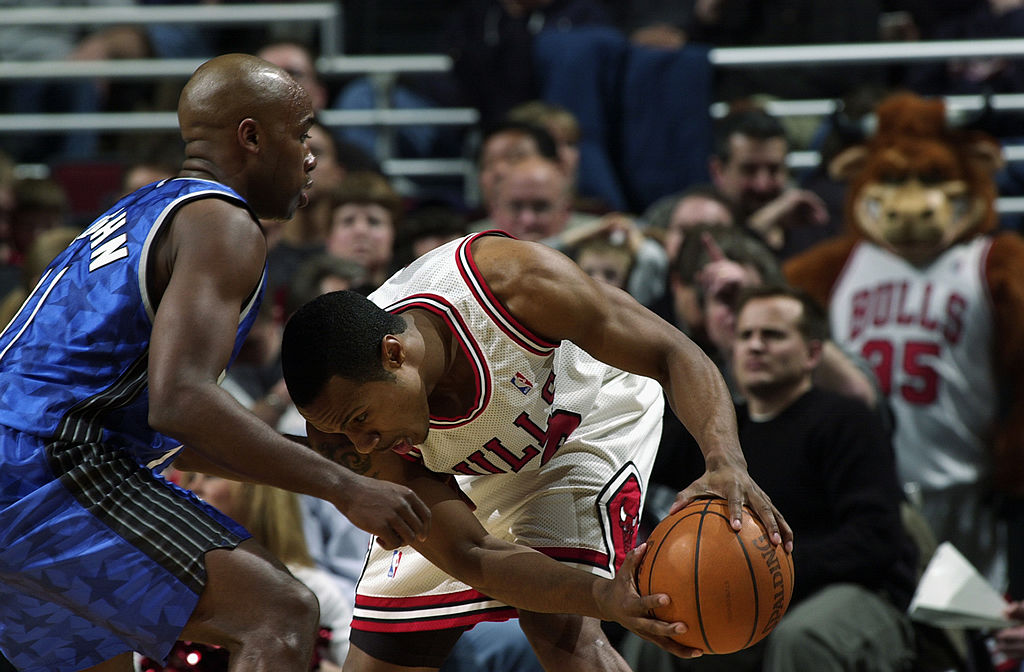 To play alongside Dawkins, Redick wisely takes point guard Jay Williams. Known as "Jason" during his time at Duke, Williams was a dynamic guard with the ability to explode to the rim for points. In his sophomore season, Williams and other notable player such as Carlos Boozer, Mike Dunleavy Jr., Shane Battier, and Chris Duhon led the Blue Devils to a 35-4 record and a victory in the 2001 National Championship Game over Arizona.
Williams stuck around for one more season with Duke as the favorite to win it all once again. However, after posting a 29-3 record heading into the NCAA Tournament they were upset in the Sweet 16 by fifth-seed Indiana. Williams finished his Duke career with averages of 19.3 points, six assists, and 108 games played. The Chicago Bulls drafted him No. 2 overall in 2003. Sadly, an unfortunate motorcycle accident ended Williams' NBA career after one season.
On being the most hated player in NCAA history: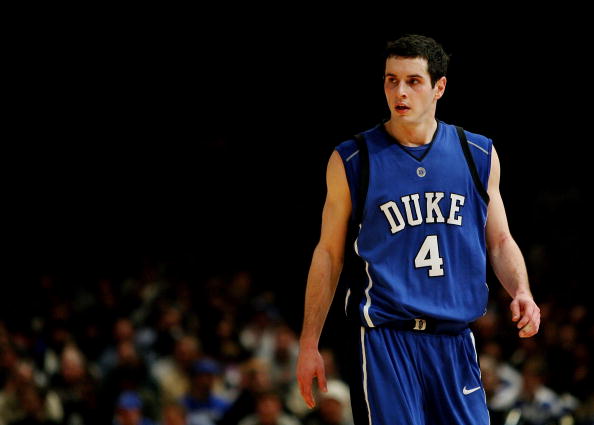 "I'm certainly up there! I would never give myself the title, and I always had a rule growing up that you never vote for yourself. But in this case, I'll make an exception and say that, yes, I was one of the most hated for sure. You know, my experience was interesting. A lot of it, I think, was because I played for Duke. And some of it probably too because I'm white. Opposing fans tend to target those guys a little bit.
"And the other part of it is, I think as an 18- or 19-year-old kid, you sort of react to things in a different way, and it's not always in a mature way. I created an on-court persona that was brash and cocky, and looking back, every head nod, every smile, every little trash talk probably added more fuel to the fire."
Redick's All-Duke Team: Shane Battier, Forward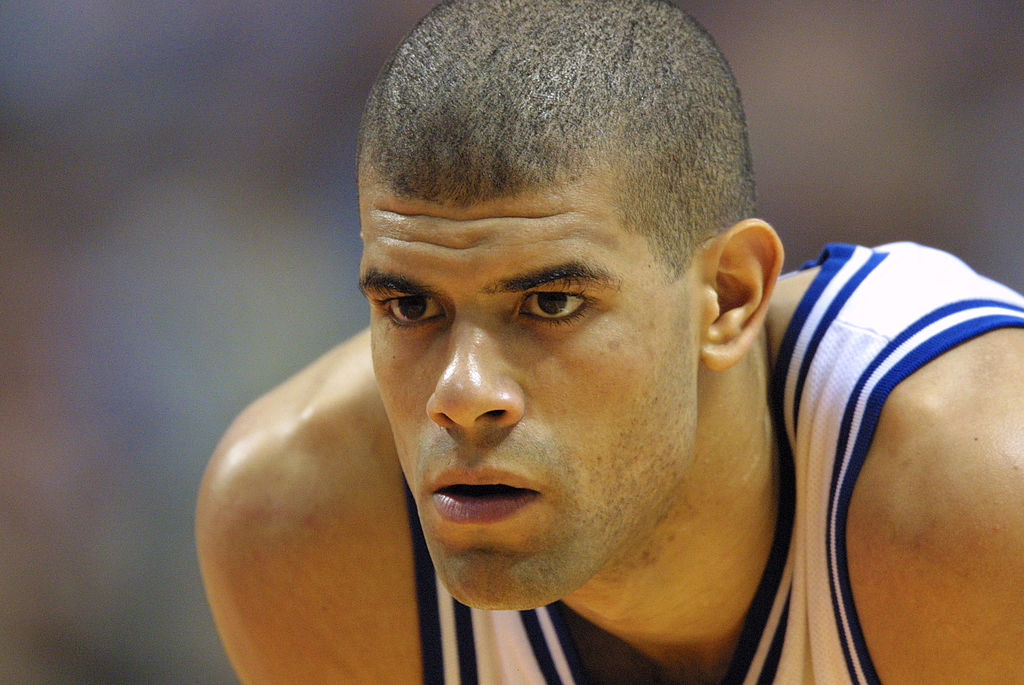 Speaking of Battier, he's one of the forwards who Redick picks for his team. While you could probably argue for other players based on stats alone, it's hard to tell a former Duke basketball player that Battier wasn't one of the best. He played all four years at Duke, averaging 13.6 points and 6.1 rebounds in 146 games played. He was a senior in the 2001 season, when the team won the National Championship.
The Memphis Grizzlies drafted Battier No. 6 overall after the athlete left Duke. He played a large chunk of his career in Memphis, before playing in Houston with the Rockets and finishing out his career with three years — and two NBA championships — with the Miami Heat. Battier played 13 NBA season with averages of 8.6 points and 4.2 rebounds per game.
On his involvement with The Dove Men+Care Real Strength Manifesto: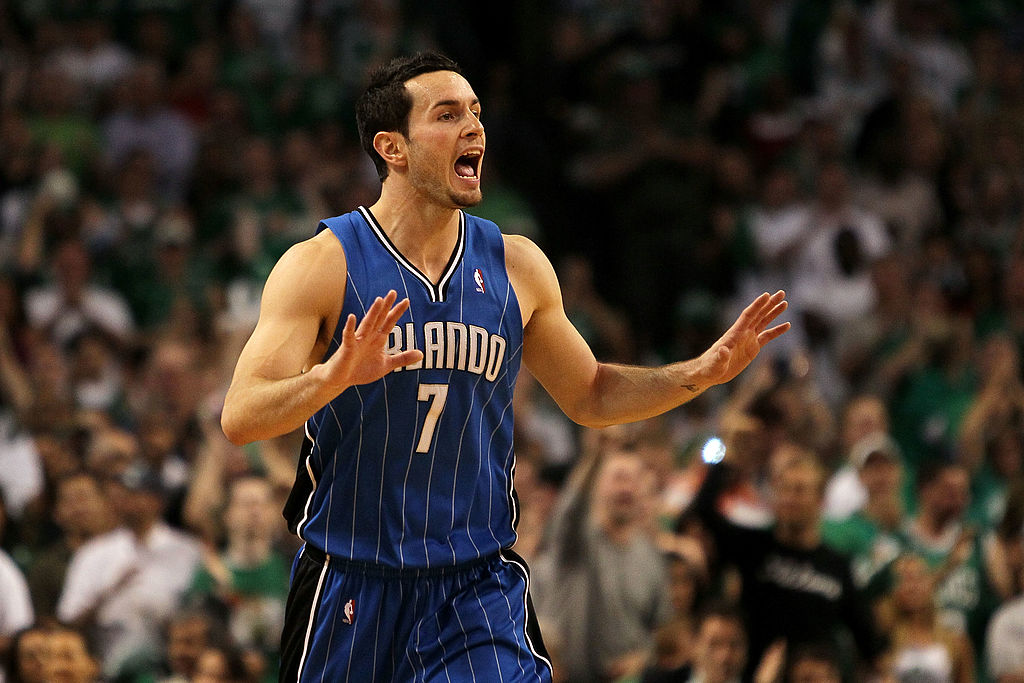 "Well, I think it was a natural fit for me. I think when I read the manifesto everything just clicked. I've always had a pretty keen sense of my place in this game, and being a part of something bigger than myself. Even as a player, I'm a huge fan. I love the way the manifesto speaks to fandom and about being a part of something bigger than yourself.
"And the other reason, I think, in my experiences at Duke and my experiences as a college basketball fan, this time of year with March Madness and the energy that fans can bring and the positivity and the attention that everybody places on the college game is such a good thing. And I think if people would just embrace this manifesto, it would go a long way in unifying everyone around our game."
Redick's All-Duke Team: Grant Hill, Forward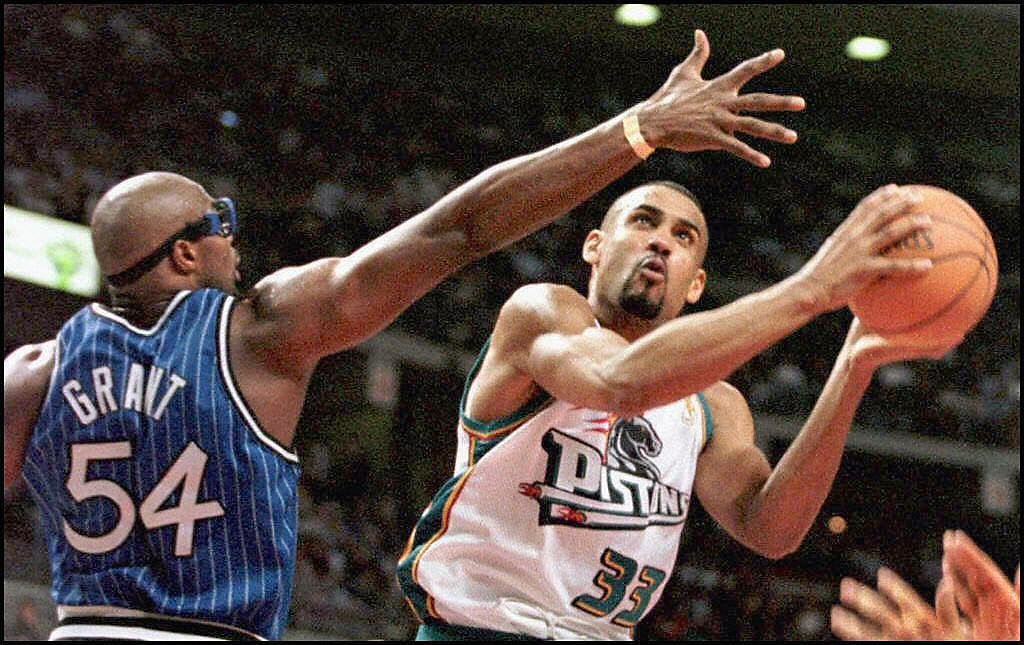 At the other forward, Redick takes Grant Hill. And who could blame him? Hill was on the arm-end of one of the most famous full-court passes in basketball history. He played four seasons at Duke, averaging 14.9 points, six rebounds, and 3.6 assists during his tenure. But that doesn't tell the whole story, really. During his senior season, for example, Hill posted averages of 17.4 points, 6.9 rebounds, and 5.2 assists.
He's also a two-time NCAA Champion, which is part of what makes him memorable for Duke fans. Hill left for the NBA after his senior season, when the Detroit Pistons took him No. 3 overall in 1994. He played 18 years in the NBA and was a bright star in his early days. Sadly, injuries derailed what could've been a Hall of Fame career.
On his plans for the future: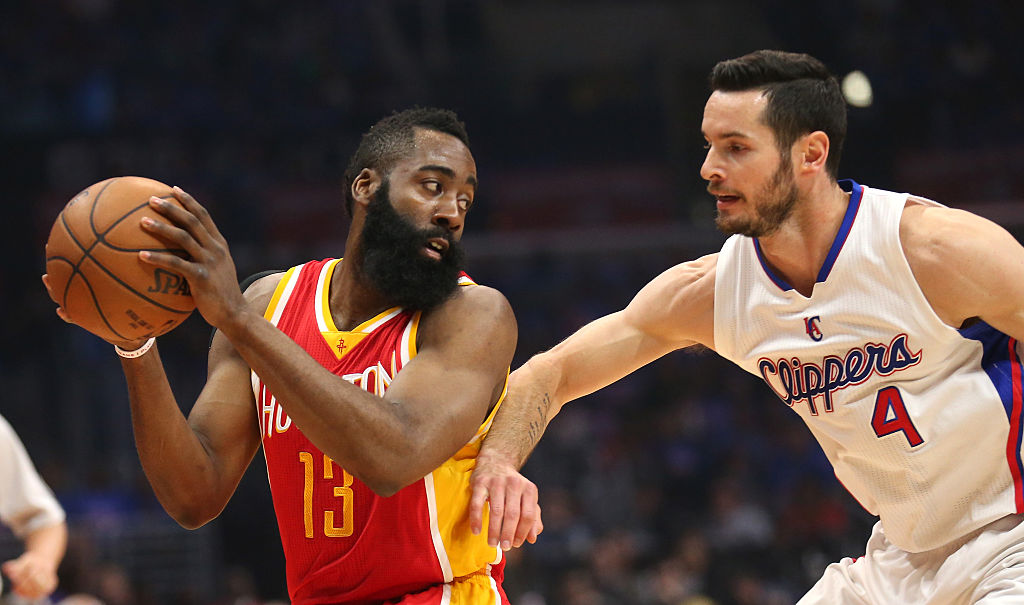 "I'm leaving things open, in regards to post-career stuff. I could see myself being involved somehow in the media, but I really wanna sort of pursue things that I deem to be meaningful. That's one of the awesome things about the podcast (The Vertical) to me is just being able to have meaningful conversations beyond pick-and-roll coverage or what's ailing the Knicks, you know? That type of stuff doesn't really interest me. I also am thinking about getting my MBA when I'm done."
On his top school choices for his MBA:
"If I'm gonna do it, I'm gonna do it right. So, I guess go to U.S. World News and Report and look up the top schools and any one of those would be a good choice. But I think of the ones I would really actually pursue would probably be Columbia, Wharton (Pennsylvania), and Stanford. Those would be my three choices."
Redick's All-Duke Team: Christian Laettner, Center
Remember that famous full-court pass from Hill? It went to this guy. Redick is probably just recognizing Christian Laettner as one of the best players in both Duke and college basketball history. But you can't help but wonder if he merely has sympathy for a guy who was once as hated as he was. By his senior season, Laettner was one of the best players in the NCAA with averages of 21.5 points and 7.9 rebounds per game. He hit that miraculous shot to beat Kentucky in the Elite 8, and went on to win the National Championship over Michigan.
After leaving college a two-time NCAA champion, Laettner played alongside the greatest collection of basketball players the world has ever seen with the 1992 Dream Team. Not too bad, for a guy who'd never stepped foot on an NBA court. The Minnesota Timberwolves drafted Laettner No. 3 overall by the Minnesota Timberwolves. He had a nice, long career as a role player for several teams. He played 13 years with averages of 12.8 points and 6.7 rebounds per game.
On his pick to win the NCAA Tournament: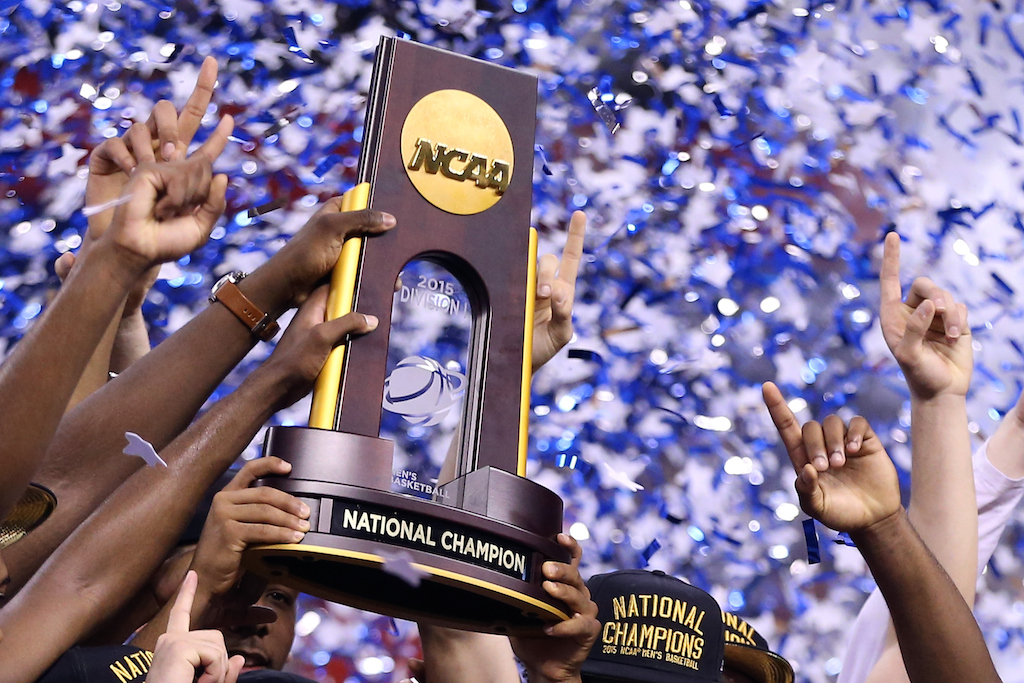 "Uh, Duke. I have them winning it every year. It doesn't always work out that way. I have a feeling a two-seed is going to win it. I think Kentucky is really good. I know they're not a two-seed, but I like UCLA's team. I don't think there's been a dominant team, and if there has been one in one of the major conferences it's probably Kansas. If it's not Kansas as a one-seed, I think it'll end up being a two or a three-seed."
On a conspiracy theory he'd explore on his podcast:
"Um, did dinosaurs exist? Did they really exist? And if they did, was it really 65 million years ago? Something to think about."
Statistics courtesy of ESPN and Basketball-Reference.