J.R. Smith Has a Large Net Worth Despite His 1 Massive Mistake on the Cavaliers
J.R. Smith's career in the NBA has been a roller coaster ride, but Smith has ultimately had a lot of success in the league. From winning a Sixth Man of the Year award to winning an NBA championship with the Cleveland Cavaliers, Smith has been a valuable player on a few teams in his career. So, since Smith has played basketball at such a high level, what is his net worth?
J.R. Smith rose to stardom with the Nuggets and Knicks
Smith chose to enter the 2004 NBA draft straight out of high school. The New Orleans Hornets ultimately selected Smith with the 18th overall pick. 
He played for that franchise in 2004-05 and 2005-06 and averaged 9.2 points per game combined in those seasons. However, for the next five seasons, Smith played for the Denver Nuggets, which was where he really began to shine. Smith averaged 13 points per game for the Nuggets in 2006-07 and 12.3 points per game in 2007-08.
He then took that next step production-wise in 2008-09 as he scored 15.2 points per game and helped the Nuggets become an excellent team. They ultimately went 54-28 that season, the most wins for the team since 1975-76. The Nuggets also reached the Western Conference Finals that year. 
Smith then played for the Nuggets in 2009-10 (and averaged 15.4 points per game that season), and then again in 2010-11. He, however, was then on the New York Knicks the next few seasons after that. After only playing in 35 games in 2011-12, he had the best season of his career in 2012-13. He ultimately earned the Sixth Man of the Year award as he averaged 18.1 points per game and 5.3 rebounds, both career-highs.
After playing for the Knicks in one more season and part of another one in 2013-14 and 2014-15, the Knicks traded Smith to the Cleveland Cavaliers in 2014-15. 
He won a ring with the Cavaliers, but also made one big mistake
The Cleveland Cavaliers went to four straight NBA Finals from 2014-15 to 2017-18, and Smith was a big reason why they had so much success.
He was an excellent shooter while on the Cavaliers as he shot 38.1% from 3-point range while he was there. This was also true during the Cavaliers' 2016 championship run as he shot 43% from beyond the arc in the 2016 playoffs.
Additionally, Smith was excellent defensively in Cleveland. His defense in Game 7 of the 2016 NBA Finals helped LeBron James get a game-saving block, which then led to the Cavaliers ultimately clinching the championship with a win in the game.
However, many people remember Smith's time in Cleveland for his massive mistake in the 2018 NBA Finals. The Golden State Warriors were heavy favorites in the 2018 Finals, but the Cavaliers were very competitive in Game 1. James was a big reason for that as he had 51 points, eight rebounds, and eight assists.
With about four seconds left, though, George Hill made one free throw to tie the game 107-07. He then missed the second, and Smith got the rebound. Smith, however, seemed to have thought that the Cavaliers had the lead as he did not try to give them a chance at a last-second shot for the win.
The game then went to overtime, and the Cavaliers lost 124-14. 
That was Smith's last full season with the Cavaliers. He played in 11 games with the team in 2018-19. 
What is Smith's net worth?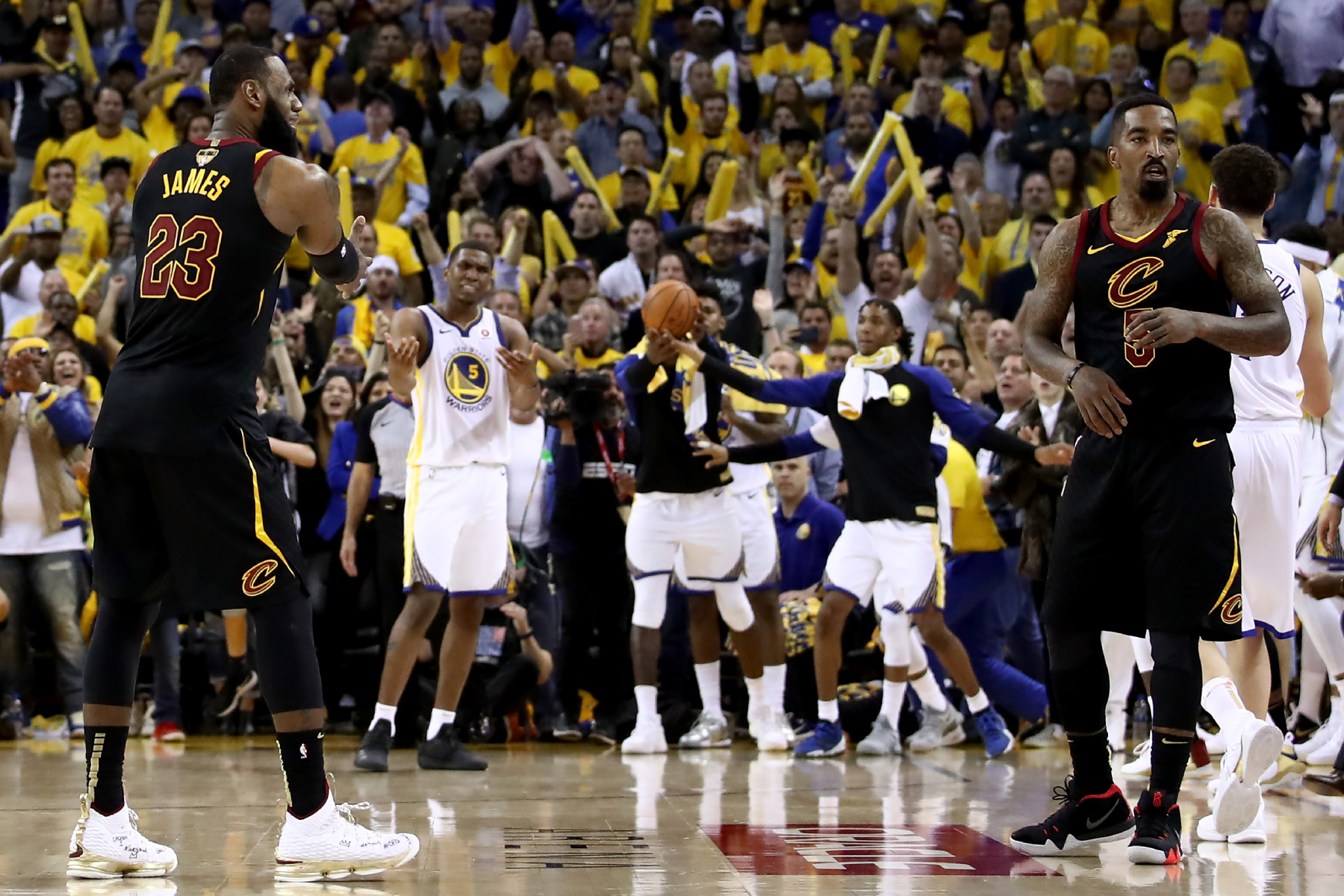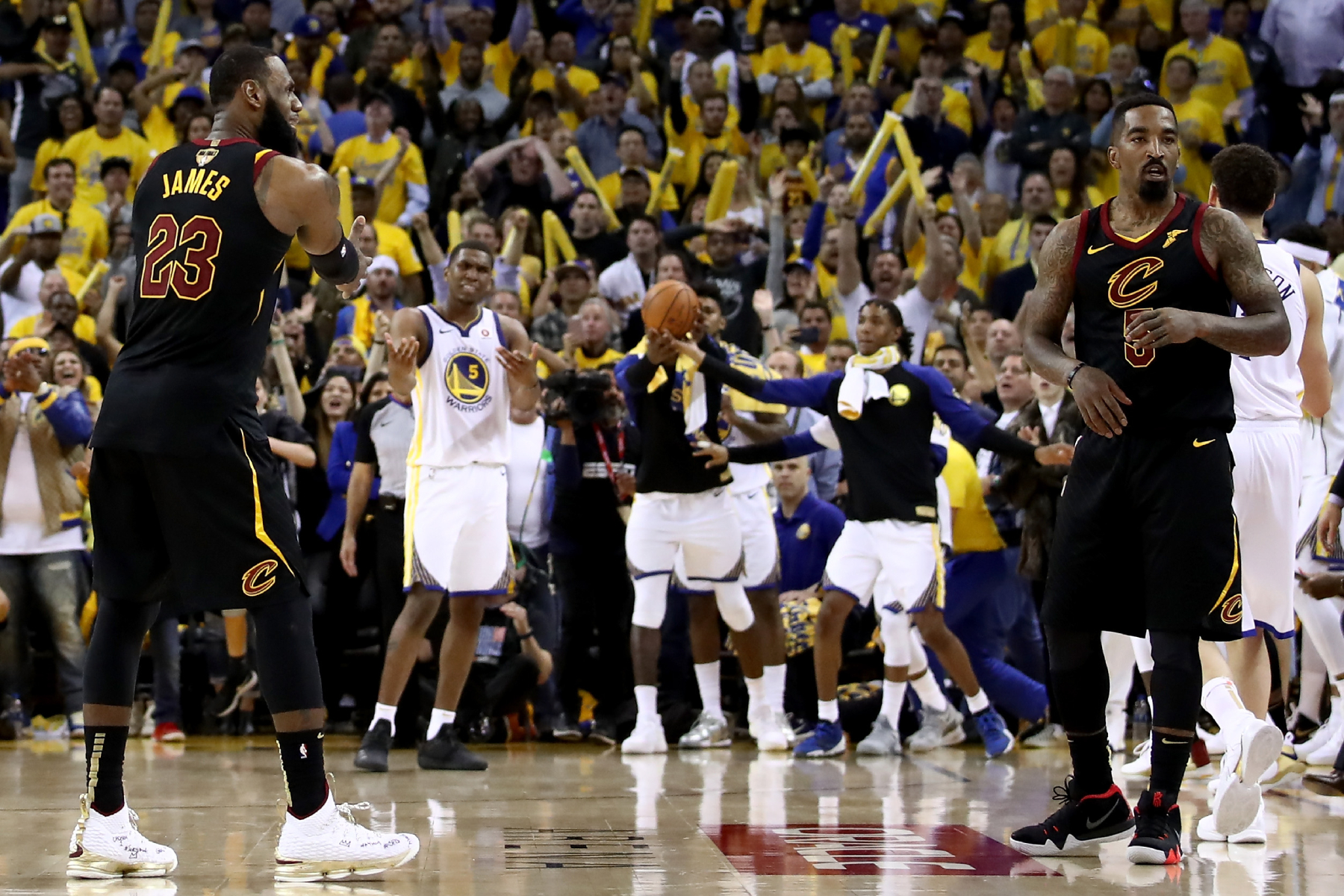 Despite that one massive mistake, Smith has still made a lot of money in his career. He has earned an estimated $87.38 million in his career, according to Spotrac.
This has ultimately helped Smith rack up a massive $35 million net worth, Celebrity Net Worth estimates. 
J.R. Smith has been a star in the NBA. He has also won an NBA championship and was a big reason why his team lost a game in the NBA Finals. Even with his roller-coaster career, though, Smith's play in the league has ultimately paid off big time.
Stats courtesy of Basketball Reference