J.R. Smith's Most Childish Suspension Came After Throwing Soup at a Coach
J.R. Smith has certainly had an interesting career as an NBA player. With tons of talent and a confident attitude, he's become a controversial figure in the league, to say the least. While Smith is known for his on-court ability, he also has a tendency to make headlines with every team he plays for.
Many remember him as a valuable role player on a LeBron James-led championship team, but Smith has done his best to garner attention for other reasons as well. He had one situation a few seasons ago that was more ridiculous than all his other crazy situations put together. 
J.R Smith NBA career overview
According to Basketball Reference, Smith just completed his 16th season. He has a career scoring average of 12.4 points per game. He's logged time with multiple teams, including the New York Knicks, Cleveland Cavaliers, and Denver Nuggets.
The height of Smith's career came in the mid-2010s when he was a key cog in the Cavaliers' title team that won one championship and appeared in multiple NBA Finals.
Smith recently won his second championship as a member of the Los Angeles Lakers, but he contributed much less to this run. He played only six games for LA and averaged a paltry 2.8 points per game. Still, he can claim two title wins, which is quite an achievement.
A history of controversies for the NBA champ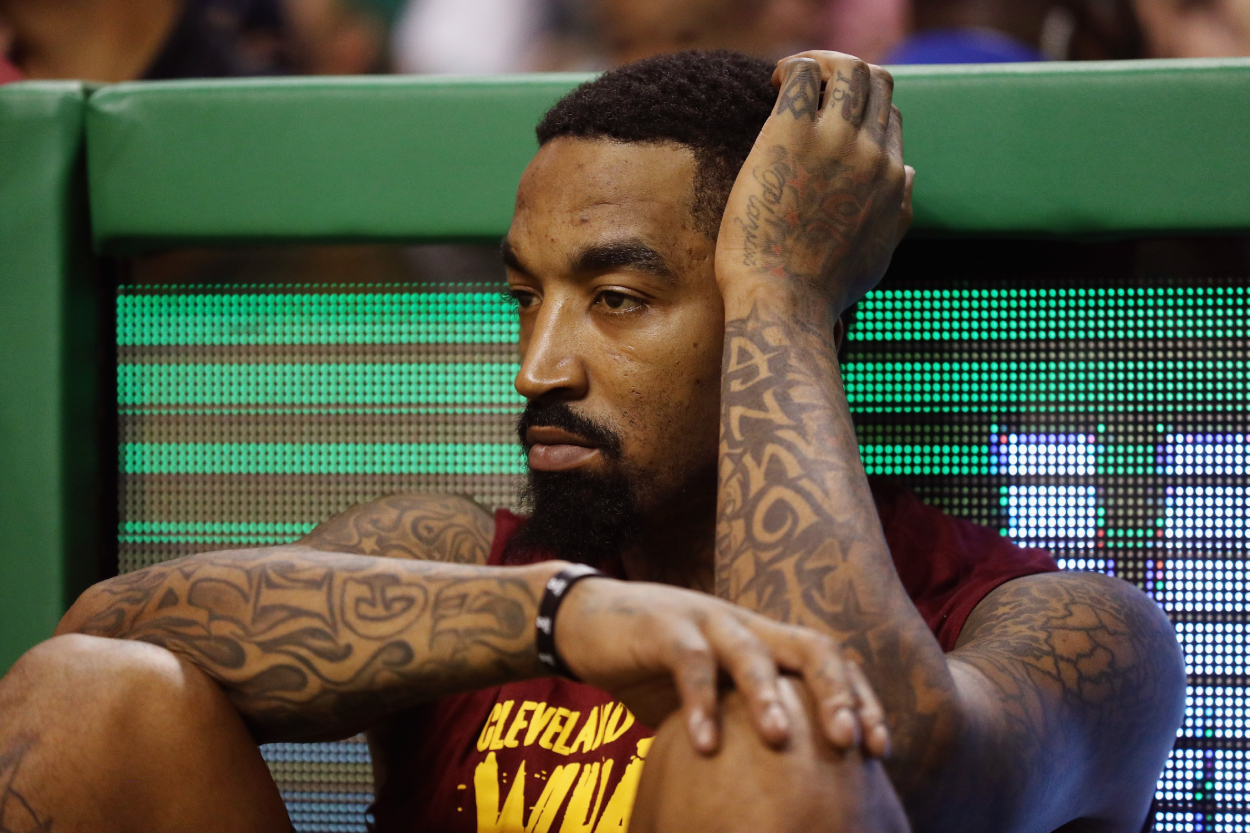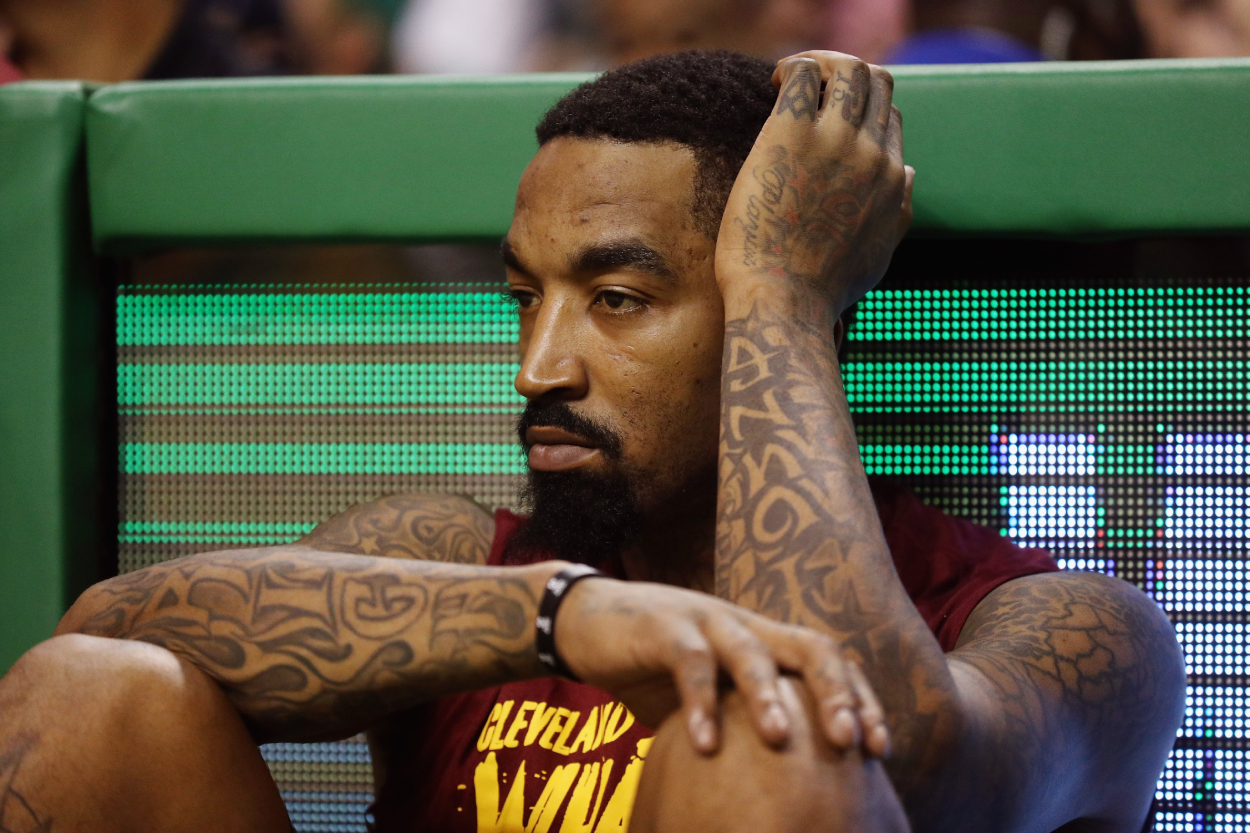 Smith has always been a solid contributor on the court. He's not a superstar by any means, but he can definitely score in bunches. He played a vital role on a championship team, which is more than most NBA players can say.
That said, what stands out for him in his career is the many controversies he's been involved with. Bleacher Report compiled a list. Here is just a sampling of them: 
In 2006, he started one of the NBA's last major brawls, keying off a fight between the New York Knicks and Denver Nuggets. 
In 2007, while playing with the Nuggets, he got into a fight outside a Denver area club. 
In 2012 he posted a lewd photo of a model to social media. 
In 2013 the league suspended him for substance abuse. 
Smith has a rather extensive history of off-court trouble, but none of the above incidents could compare to his weirdest one that happened a few years ago. 
The time J.R. Smith was suspended for throwing soup at a coach 
Smith has had some controversial moments to be sure, but among the most bizarre has to be the time he was suspended for throwing soup at one of his team's assistant coaches.
According to ESPN, the incident happened in 2018 when Smith was with the Cleveland Cavaliers. The coach was Damon Jones, a former player on the team. Tyronn Lue, then the Cavs head coach, didn't give details on who within the organization suspended Smith. The suspension was for one game.
What makes the incident so richly bizarre is not just the insubordination. Many players have gotten into it with both head and assistant coaches. What makes it unique is Smith's choice of weapon.
No player in NBA history has thrown soup at a coach, or at least such an act has never been written about. You have to give Smith credit for one thing — he seems to always find new ways to make headlines. While this one didn't keep him out of the lineup long, it did add to his infamous reputation as something of a head case.