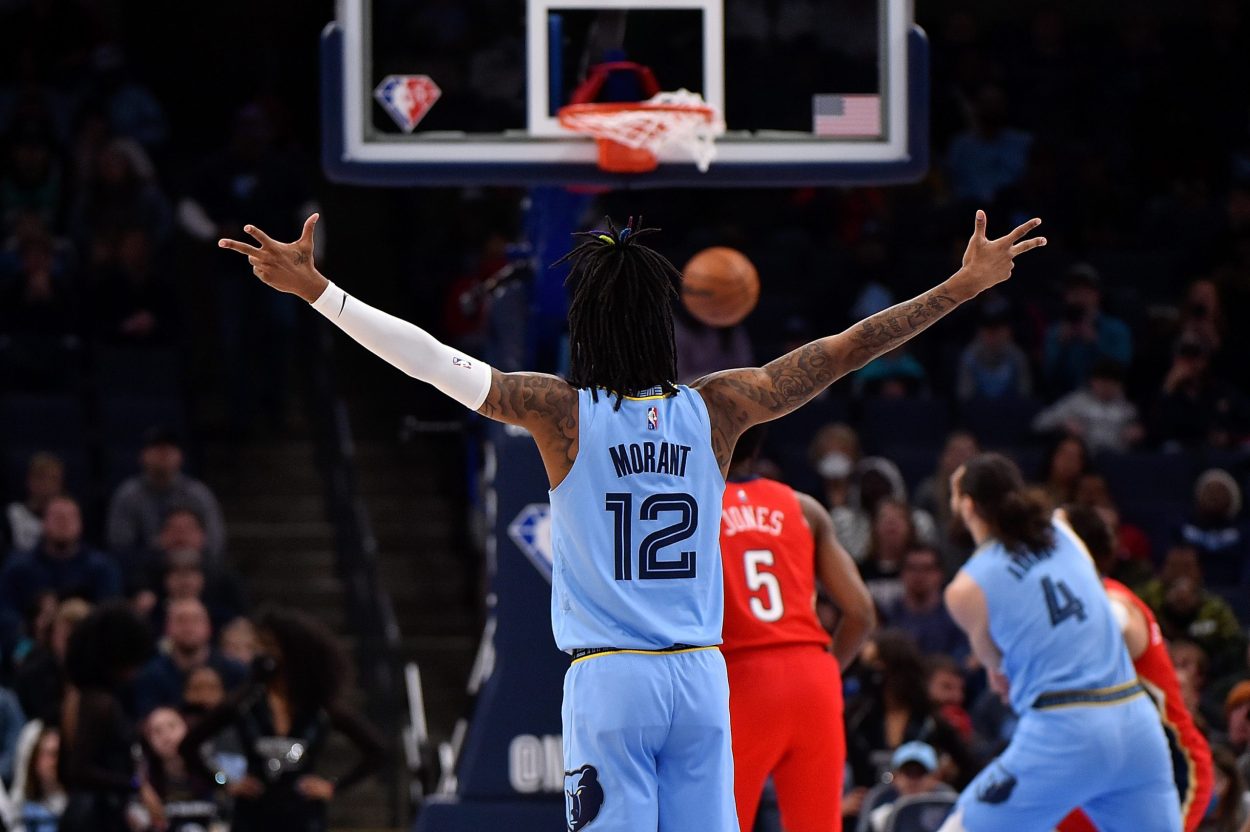 Ja Morant Has Exploded in Year 3 Because of 'Win in the Dark' Mentality
When the lights went out, Ja Morant went to work. His rededication to the grind and improving behind closed doors has made all the difference this season.
The NBA appears to have made Ja Morant its next face. But before the Memphis Grizzles star drove tens of millions of social engagements and set a new standard for "highlight" with posterizing slams, he had to put in the work when nobody was watching.
Having starred at mid-major Murray State, Morant is accustomed to not receiving an overwhelming amount of national attention. Since coming to the NBA, however, that has changed quite a bit.
The Grizzlies made Morant the No. 2 overall pick in the 2019 NBA Draft. He promptly won the Rookie of the Year Award and showed more flashes in his sophomore season. Still, the South Carolinian understood that he had to make a leap for Memphis to elevate its play.
Morant hasn't just gotten better. He's exploded, and he's done so by embracing the obscure behind-the-scenes work that brought him to the NBA in the first place.
Ja Morant developed a strong work ethic as a youth
Morant is arguably the bounciest, most athletic player in the league.
The 22-year-old can jump through the roof and go coast-to-coast in the blink of an eye. His exceptional body control helps him navigate crowded areas in the paint and finish past bigger, more physical frontcourt players.
Morant might not have developed those attributes were it not for some tractor tires and wooden planks.
Before becoming a household name, Ja was just a kid being nurtured by his father and toughest critic. Tee Morant had his son run separation drills and work with the tires and planks so Ja could focus on explosive jumps with soft landings. Additionally, the Morant's worked parachutes into the equation and incorporated resistance training.
All of this occurred away from the public eye, when very few college recruiters even knew Morant's name. Ja wanted to recapture that feeling this offseason as a means of embracing the underdog mentality. He did just that, with the help of a book.
Morant received inspiration from a book called Win in the Dark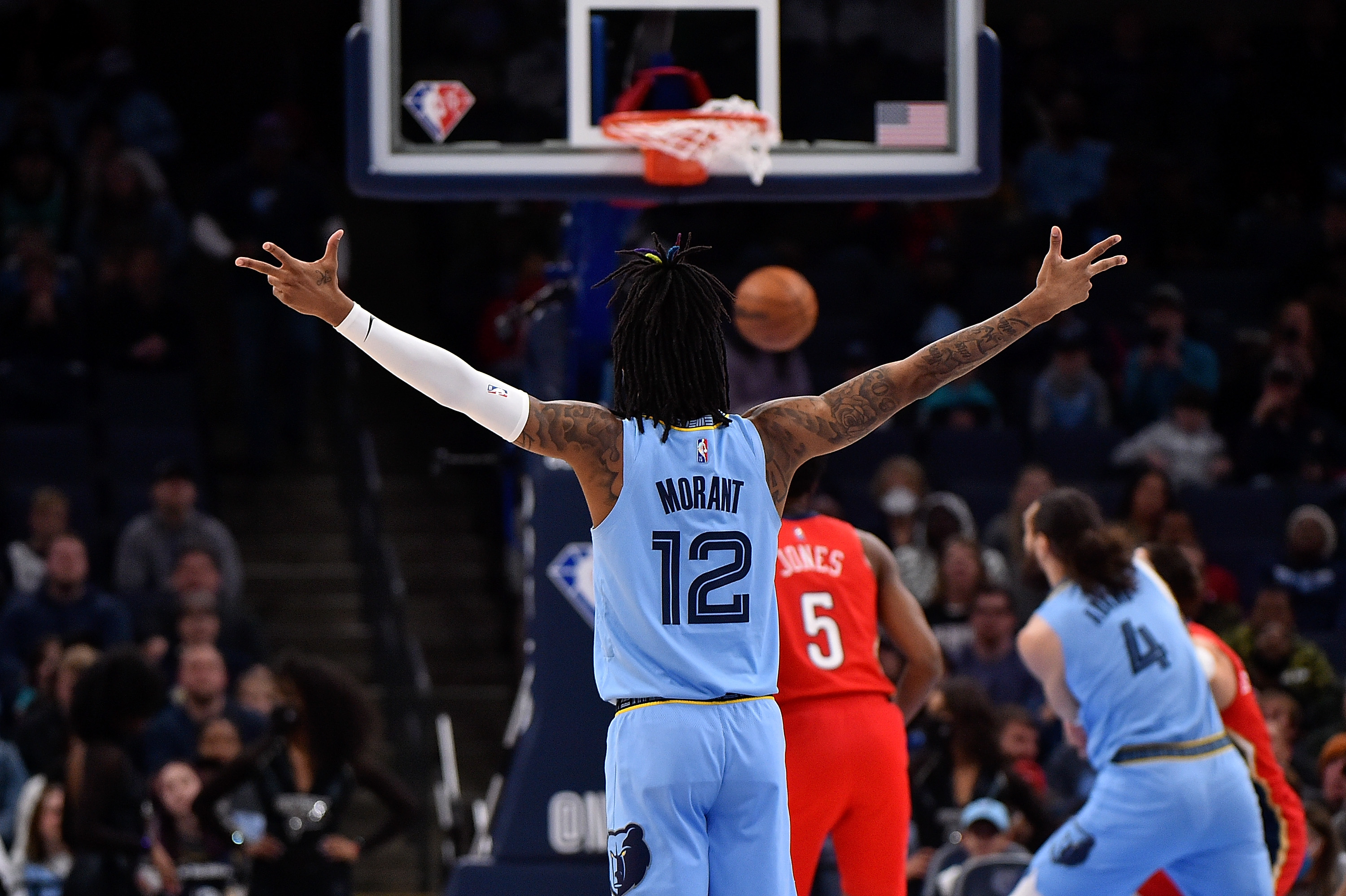 The Grizzlies might have fallen short in the 2021 NBA Playoffs at the hands of the Utah Jazz, but Ja Morant appeared to unlock a new level.
Morant averaged 30.8 points, 8.2 assists, and 4.8 rebounds. He helped Memphis steal Game 1 and made things at least somewhat interesting. Still, the sour taste of defeat ate away at the star point guard. A Grizzlies assistant supplied the motivation to get back to work.
Michael Pina of Sports Illustrated detailed how assistant coach Blake Ahearn gave Morant his copy of Win in the Dark by Joshua Medcalf and Lucas Jadin. One passage explained that personal growth is best achieved when nobody is watching and individuals hold themselves accountable.
Morant took the concept to heart.
According to Pina, Morant told his private trainers that none of his offseason training regimens would be viewed in the public eye. He and his team literally worked in a dimly-lit South Florida venue. After initially partaking in an LA-based exhibition run with other NBA players, Ja turned down the next invite, not wanting his peers to know what he had only started to discover.
Embracing a grind similar to that which Morant took on in his pre-NBA days has seemingly made all the difference.
Rocketing to the top of the NBA
There's no denying that Ja Morant belongs in the conversation of best point guard in the NBA.
In 53 games, Morant is averaging 27.5 points, 6.7 assists, and 5.8 rebounds. He's shooting nearly 50% from the field and close to 35% from beyond the arc. The Grizzlies star ranks sixth in player efficiency rating (PER), eighth in box plus-minus, and eighth in value over replacement player (VORP) while helping Memphis to the second-best record (45-22) in the Western Conference.
Through it all, Morant has remained true to himself.
When he returned from an ankle injury in late December, Morant shockingly heard boobirds from the home crowd. True to his offseason ethos, Ja promptly took a break from social media. One week later, Morant scored 33 points and made the game-winning bucket against the Phoenix Suns. Suffice to say, the boos have since been drowned out.
Morant made his first All-Star team this season. He finds himself in the MVP conversation and has the Grizzlies looking like contenders. The success stems from a rabid craving to achieve personal growth, regardless of who is watching.
Stats courtesy of Basketball Reference.