Ja Morant Stunned by Undeserved and Downright Foolish Treatment From Grizzlies Fans
Memphis Grizzlies star point guard Ja Morant had not played in close to a month. His return on Monday should have been enjoyed and celebrated by fans of the organization. Instead, the moment turned sour for Morant.
The Grizzlies became one of the early surprises in the NBA after going 10-2 in Ja's absence, lending credence to Morant's early-season assertion that Memphis has made numerous statements in recent seasons. However, some fans used that 12-game stretch as a motive to throw shade at the 2019 No. 2 pick.
The Grizzlies lost in Ja Morant's return to the lineup
The Grizzlies had a solid chance to improve to 11-2 in their last 13 games Monday against an Oklahoma City Thunder team they recently beat by a record 73 points, especially with Ja Morant returning to the rotation. Instead, Memphis dropped its second straight contest.
Morant performed decently in his return from a knee sprain, scoring 16 points on 6-of-12 shooting to go with eight assists and six rebounds. He played just over 28 minutes and finished the game +2 in terms of plus-minus. However, his contributions did not add up to a winning effort.
Memphis shot just 38.6% from the field as a team. The Grizzlies had a hard time keeping the Thunder out of the lane and stopping OKC in transition.
Adding insult to injury, some fans decided to take their frustrations out on Morant. The 22-year-old understandably felt taken aback by a few of the remarks hurled in his direction.
Morant bristled at courtside comments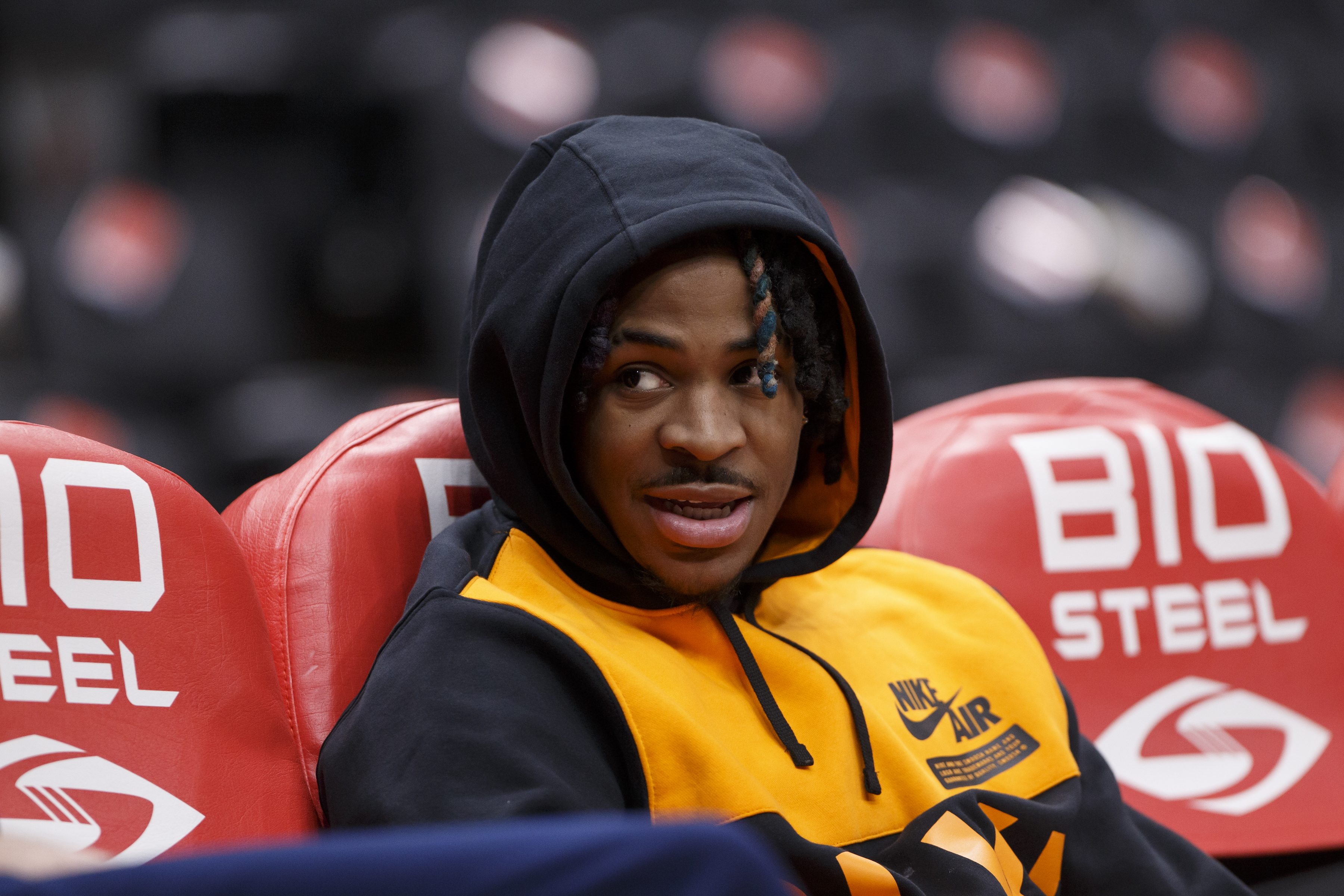 Ja Morant expressed frustration in losing his first game back. However, his focus turned to choice words from fans suggesting he should continue to sit out.
"Basketball is my escape, I feel at my best when I play. So, it's really frustrating," Morant said, via the Daily Memphian. "Even during the game, I was running down the court and I heard some of my fans courtside tell me I need to sit back out. So, I just don't understand what they wanted to get out of that. I feel like that just makes it worse."
Morant went on, admitting he didn't feel quite the same mentally and saying he was hesitant about the state of his knee. But he also felt betrayed by the same group of people who once hollered "M-V-P" with every big dime or highlight-reel jam.
"I'm just frustrated. Normally — y'all have seen it — when anybody says something negative about me, it fuels me. But, tonight, the remarks from the fans actually hurt. I'm going to do what I normally do and bounce back and I'm very excited for this next game."

–Ja Morant, via the Daily Memphian
Ja's teammates came to his aid.
Grizzlies swingman Desmond Bane called the fan comments "nonsense" while labeling Morant the best player on the team. He also said the absurdity is playing out in the media, explaining his surprise at seeing a story about trading Morant.
The response from Grizzlies fans is surprising. Perhaps there's too much allegiance to the "Grit N' Grind" credo that has long defined the franchise and not enough appreciation for a guy like Morant, who is rapidly becoming one of the best guards in the NBA.
Morant is typically one of the more confident players in the game. His hurt serves as a reminder that athletes are people, too. They're not impenetrable beings, even if guys like Ja sometimes show superhuman athletic ability.
Memphis: Show your point guard some love
Ja Morant is channeling his energy where it matters. He said late Monday night he'd be taking a break from social media.
Grizzlies fans need to harness more positivity.
In 20 games this season, Morant is averaging 23.7 points, 6.9 assists, and 5.6 rebounds. He's shooting 47.7% from the field and a career-high 36.4% from beyond the arc on 4.4 attempts per contest. For good measure, he's also averaging a career-high 1.6 steals.
The former Murray State standout has improved every season, especially with respect to his outsider jumper. It might not be too long before he's the best point guard in the NBA. What are the people in Memphis feeling ornery about?
Grizzlies fans should show more appreciation to their franchise player and be careful not to alienate him. Morant is the best thing to happen to the organization in quite some time.
Stats courtesy of Basketball Reference.