Jack Hermansson Explains the Mindset Behind His Screaming Fits Before Fights
MMA's origin dates back to 648 BC when the Greeks first incorporated it into the Olympic Games. With that knowledge, it's hard to believe the official Mixed Martial Arts league wasn't established until 1993. The sport has seen its fair share of impressive fighters. Jack Hermansson is one of them.
Find out where it all began for the now-UFC fighter and what he has to say about his notorious pre-fight mindset. 
Jack Hermansson's beginnings
In 1988, Hermansson was born in Uddevalla, Sweden, reports ESPN. Some fans might be shocked to learn that he first started fighting at 9 years old. The ambitious athlete began in martial arts practicing Greco-Roman wrestling.
As many can probably guess, reports Olympics.org, the wrestling form's name stems from the combination of Greek and Roman wrestling. It's actually documented as one of the oldest competitive sports to date. Perhaps this is what fueled the fighter's competitive nature early in life. As Hermansson got older, he searched for new ventures and discovered MMA. 
Hermansson's MMA career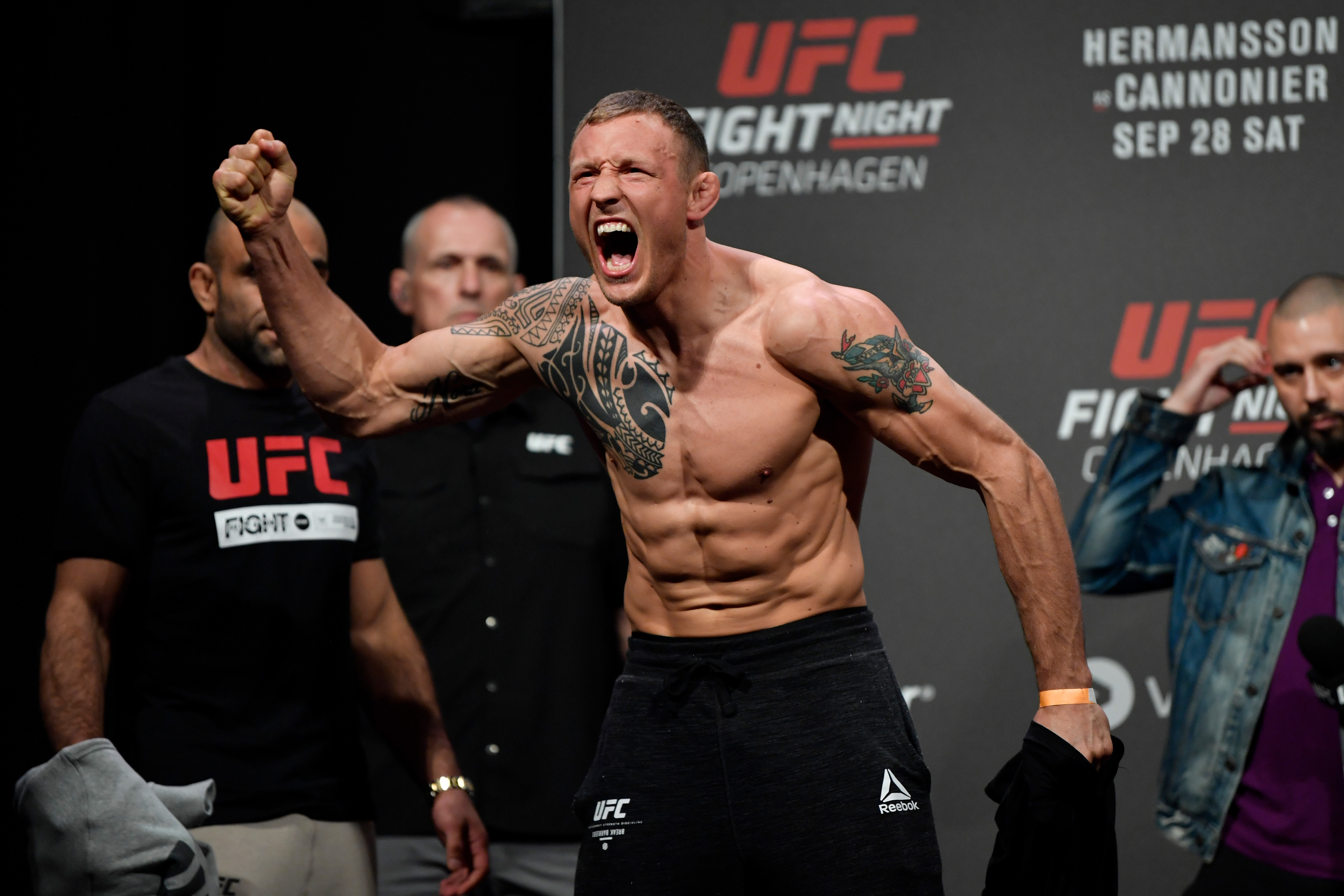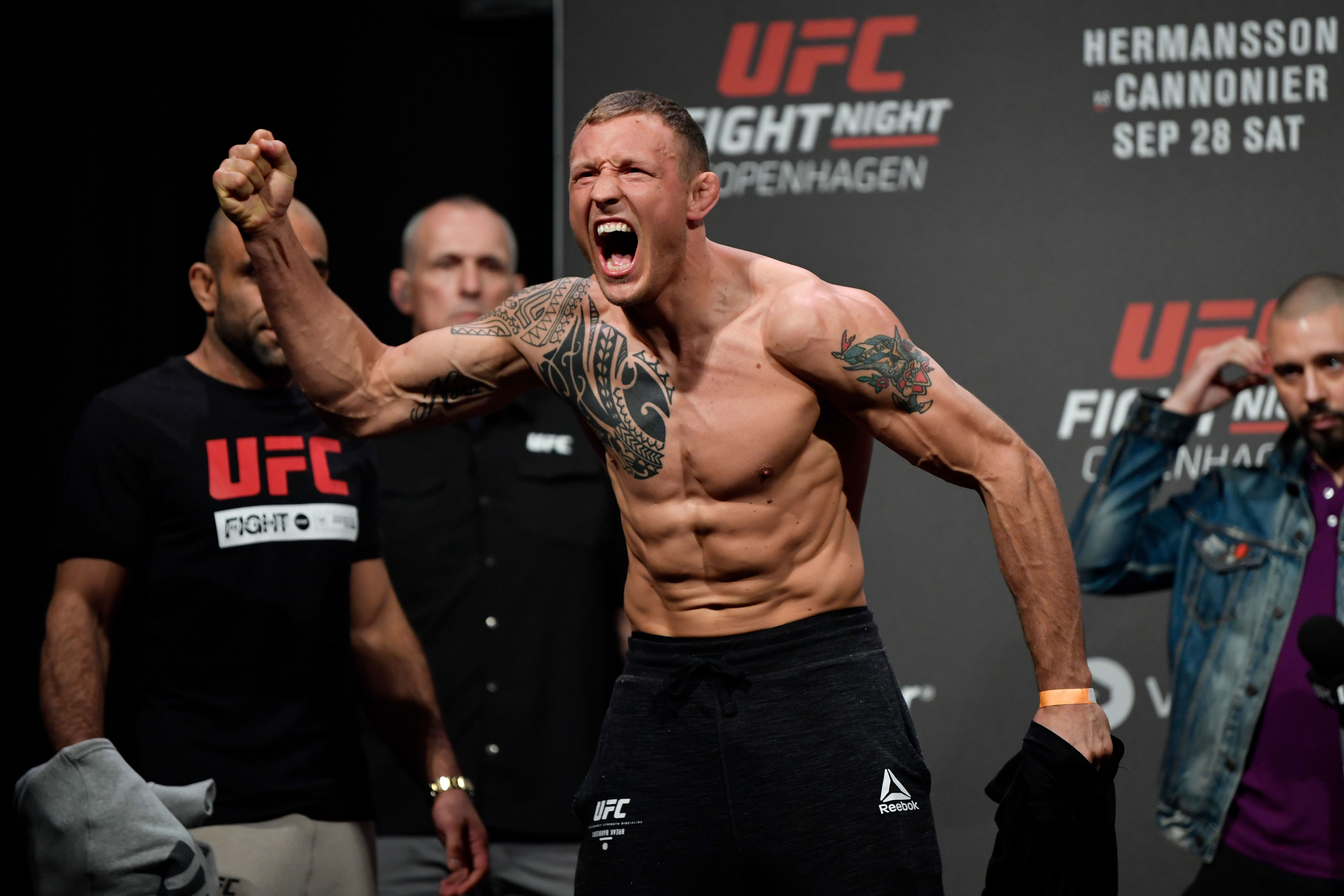 When Hermansson was 21 years old, he officially began his MMA career. He managed a KO in his first. It was clear that the athlete was talented. Since his MMA career has kicked-off, the fighter, also known as "The Joker," made a big move to Norway. Hermansson told MMA Viking:
"I didn't get any work at home, so I moved here and got it and then I started to train at a few places before I decided on Frontline, and team Hellboy at the time. Then I moved back to Sweden for six months and still couldn't get a job there so I decided to moved back to work and train here and have been here since." 
Now signed with the UFC, Hermansson impresses audiences whenever he competes. He received a lot of praise for his UFC performances. Maybe it has something to do with Hermansson's pre-fight rituals. 
Jack Hermansson's pre-fight mindset
It is not unusual for athletes to practice rituals before a game. Some of The Joker's fans might have caught a glimpse or two of his own. Before fights, Hermansson is often seen enthusiastically running around while intensely screaming. When questioned about it, he replied:
"I'm always experimenting with different mindsets coming into fights. I've tried all different approaches, calm, quiet, you name it. But I think this reflects my personality better. Now I just let it all out and don't try to tell myself that I'm going to do anything else than to get in there and fight. And because of that, I feel that being fired up and being ready to scrap is what feels the most natural to me when I'm about to go into the cage." 

Looking ahead, Hermansson was set to fight Kevin Holland at UFC Vegas 16, as SBR reports. But, as the theme of 2020 goes, there have been some unexpected changes. After Holland, also known as The Trail-blazer, tested positive for COVID-19, Marvin Vettori became Hermansson's new matchup. Fans and followers of The Joker are definitely hoping to see Hermansson come out on top.