Jackie Robinson Isn't the Best Second Baseman of All-Time
Jackie Robinson is famously, and rightfully, associated with breaking Major League Baseball's color barrier in 1947. But Robinson's place in history, both on the diamond and in society, makes it easy to forget how great a player he was during the 1940s and 1950s.
Multiple outlets have named Robinson among the greatest second basemen in MLB history since he retired in 1956. On the 73rd anniversary of him breaking the color barrier, let's take a look where Jackie Robinson stands all-time.
Does Jackie Robinson deserve to be mentioned along with the best players in MLB history? The answers may surprise you.
Jackie Robinson had an excellent MLB career
Despite not making his MLB debut until he was 28, Jackie Robinson had an excellent decade with the Brooklyn Dodgers. Robinson hit .311 with 137 home runs and excellent defense in 10 seasons. Robinson led the Dodgers to a 1955 World Series championship over the rival Yankees.
The 5-foot-11 Robinson won the inaugural Rookie of the Year in 1947 and took home NL MVP honors two years later.
Above all else, Jackie Robinson was a trendsetter who changed baseball and world history. His character and his stats have propelled him into the conversations for best second basemen in history.
Where does Robinson stack up against the best second baseman of all-time?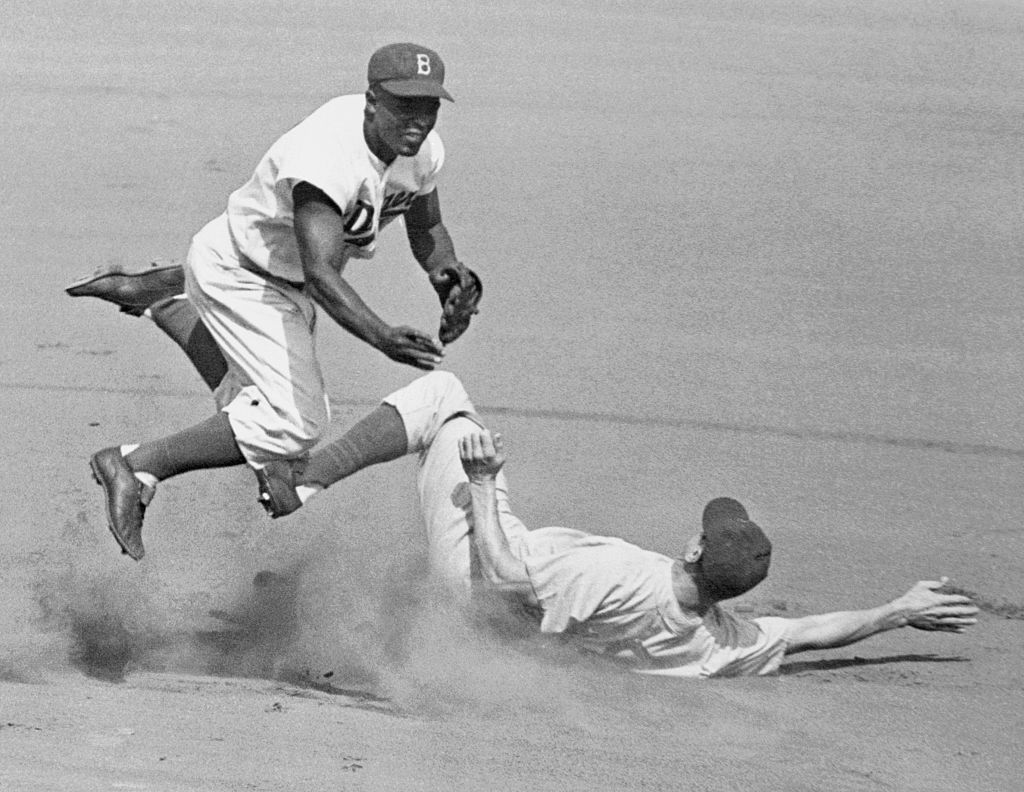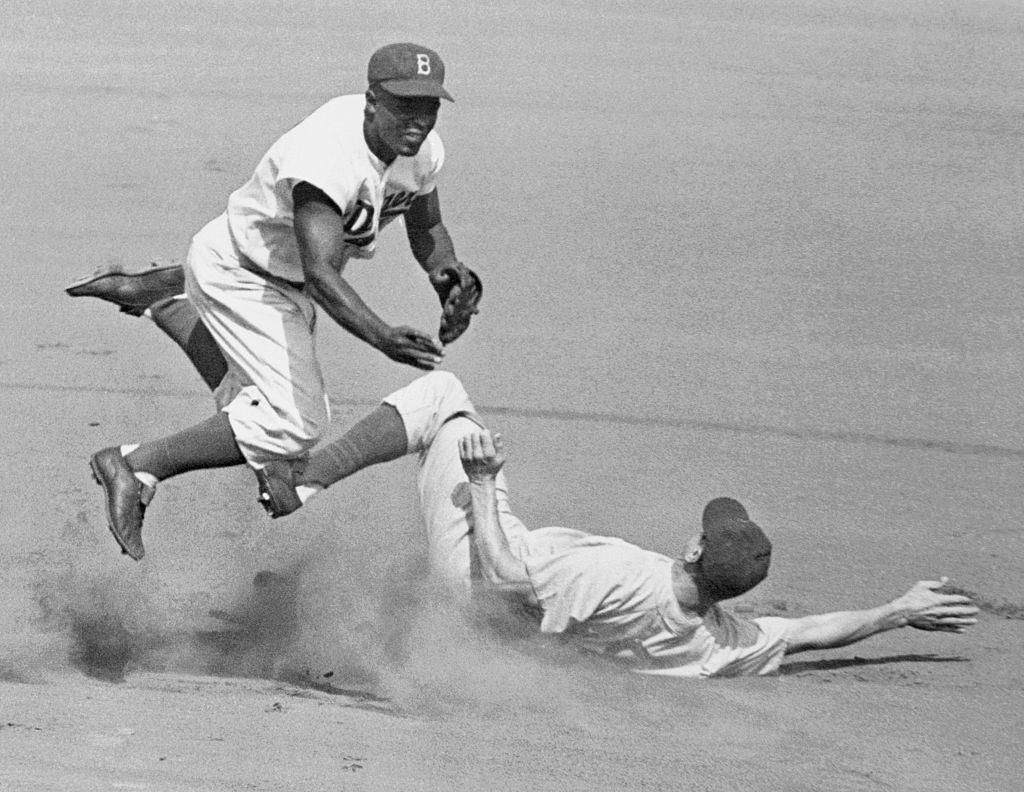 Using Baseball-Reference's Wins Above Replacement system, Jackie Robinson retired with a 61.7 career WAR. That score is 114th all-time entering the 2020 season and puts him narrowly above the likes of Sal Bando (61.5), Willie Davis (60.8), and Gary Sheffield (60.5).
Longtime St. Louis Cardinals standout Rogers Hornsby is the greatest second baseman of all-time, per Baseball-Reference's system. Hornsby's 127.1 WAR is the ninth-highest score all-time. Cleveland Indians legend Nap Lajoie is worth 107.3 WAR.
Philadelphia Athletics and Chicago White Sox great Eddie Collins (123.9) and Cincinnati Reds great Joe Morgan (100.5) are the other second baseman with a career WAR over 100. Detroit Tigers icon Charlie Gehringer (83.8) and Twins legend Rod Carew (81.3) also have high WAR scores.
New York Mets second baseman Robinson Cano leads active second baseman with a 68.0 career WAR. A strong 2020 season could have pushed Cano, who is tied for 82nd all-time, into the top 70.
ESPN once called Jackie Robinson the second-best second baseman ever
The general consensus is that Rogers Hornsby is the greatest second baseman in baseball history. The Athletic named Hornsby the 17th-best baseball player ever, regardless of position.
Jackie Robinson, fittingly, earned 42nd-place and the title of the fifth-greatest second baseman in history.
ESPN took a different route in 2016. Despite his low WAR and short career, ESPN's baseball staff named Robinson the second-best second baseman in MLB history. ESPN's senior MLB editor, Rob Peterson, strongly defended Robinson's case.
"[Robinson] won the inaugural Rookie of the Year award in 1947. He won an MVP in 1949. He helped lead the Dodgers (the Brooklyn version) to the borough's only World Series title. And he did most of it under the most trying of circumstances. He has been mythologized, but if anything, he was exceptionally — and an exceptional — human. There's a reason no one in baseball can wear No. 42. It might be the only number as big as the game itself."