The Jacksonville Jaguars Are Laughably Considering Bill O'Brien as Their Urban Meyer Replacement
With the 2021 NFL season entering its final season, the Jacksonville Jaguars are starting to get a headstart on their much-awaited head coaching search. Their recent Urban Meyer was a huge disaster, and the organization is starting to feel significant pressure from fans to nail their next hire.
A good chunk of Jaguars fans are planning a "clown-out" during the team's Week 18 game — a way to make fun of the team's owner for his recent struggles.
The good news for the Jaguars is that several above-average head coaching candidates are currently available. They've already interviewed former Philadelphia Eagles HC Doug Pederson and current Dallas Cowboys offensive coordinator Kellen Moore. Both would be significant upgrades compared to Meyer.
The Jaguars are interviewing former Texans HC/GM Bill O'Brien
There's something to be said about an owner doing his due diligence and interviewing any and all possible candidates. However, the latest rumor coming out of Jacksonville is a concerning one. The Jaguars are reportedly interviewing former Houston Texans head coach and general manager Bill O'Brien.
Add former Houston Texans coach Bill O'Brien to the extensive list of potential hires for the Jacksonville Jaguars' head coaching vacancy. The club plans to interview O'Brien, now the offensive coordinator at Alabama, next week following the Crimson Tide's appearance in Monday's College Football Playoff national championship game, according to NFL Network Insider Ian Rapoport.

The Florida Times-Union's John Reid first reported the timing for the interview.

Chase Goodbread, NFL.com
Due to a messy ending in Houston, O'Brien isn't exactly a fan-favorite amongst NFL fans. The news of him being a potential HC candidate only elicited further frustration from the already-frustrated Jaguars fan base.
Bill O'Brien had an an up-and-down Texans tenure
O'Brien gets an extremely bad rep for how things ended in Houston. However, in fairness to him, it wasn't all bad. He led the Texans to five winning seasons over the course of seven years. While he never managed to secure the ultimate goal of winning a Super Bowl, his ability to consistently churn out winning seasons was impressive.
It wasn't all Deshaun Watson either. O'Brien secured winning seasons with Ryan Fitzpatrick, Case Keenum, Brian Hoyer, and Brock Osweiler at quarterback.
However, things really fell off the rail for O'Brien when he was given roster control alongside his head coaching duties. His personal relationships with players started impacting decision-making, leading to a sloppy trade involving star wide receiver DeAndre Hopkins.
This was the beginning of O'Brien's end in Houston, as Hopkins is a fan-favorite both in Houston and around the NFL. O'Brien was fired in 2020 after an 0-4 start and relegated to a coordinator role at Alabama.
The Jaguars need to hire soemone who can fix their lousy culture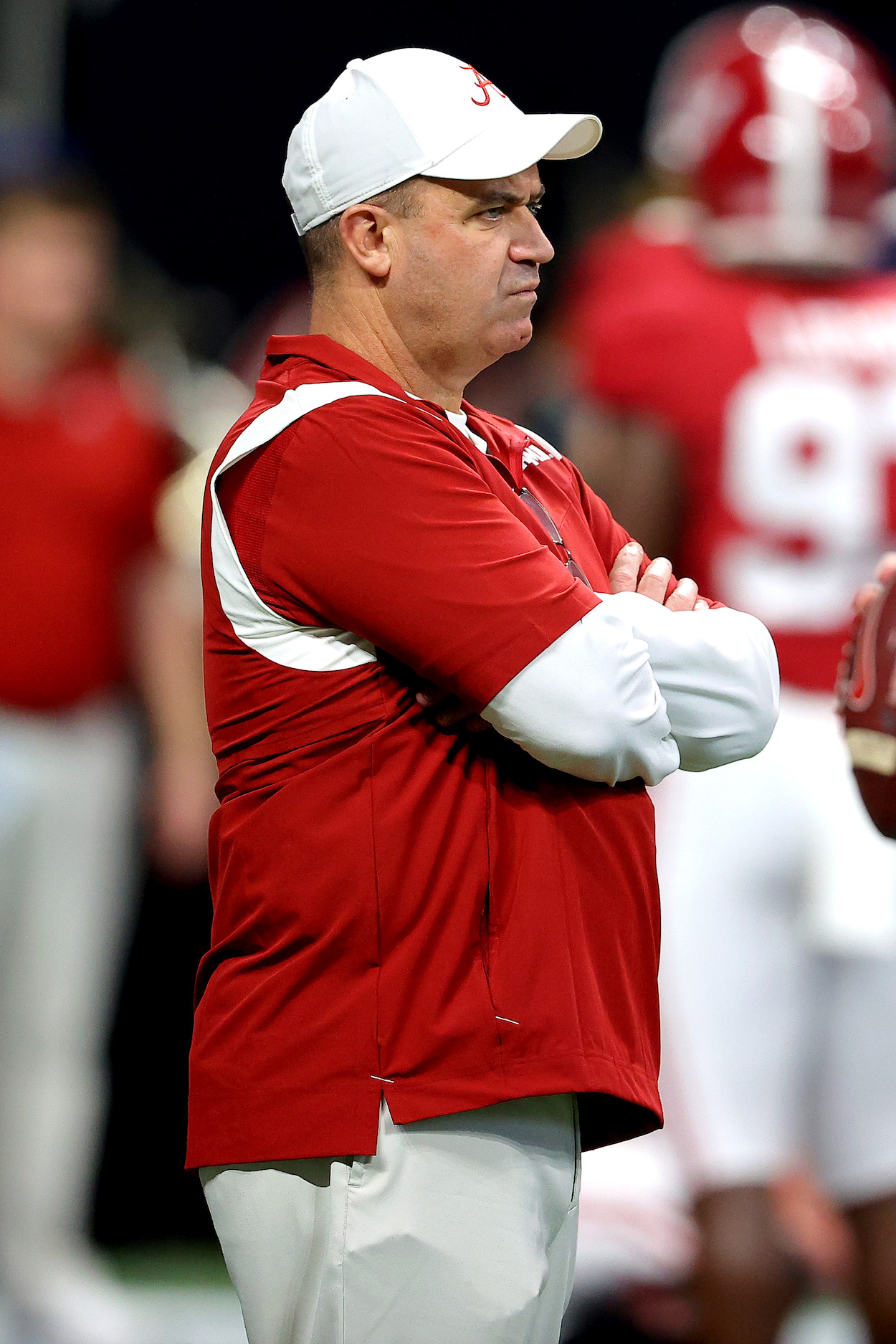 There's something to be said about O'Brien's history of putting together winning seasons in the NFL. However, what the Jaguars need most post-Urban Meyer is someone who can come in and completely overhaul their culture.
They need a head coach who is a leader, someone who is widely respected by players, opposing coaches, and the media. Hiring O'Brien would bring another wave of negative publicity to Jacksonville, which is the last thing it needs right now.
All stats courtesy of Pro Football Reference.