Jacques Villeneuve Seeks to be the Second Driver in Motorsports History to Achieve Trifecta
Formula 1 drivers' championship. Check.  
Indianapolis 500 winner. Check.  
Daytona 500 victor? Not yet.  
In the history of motorsports, Jacques Villeneuve's trifecta quest would be the runner-up to accomplishing the feat, following Mario Andretti.
Could this be the year? 
Jacques Villeneuve's latest attempt at winning the Daytona 500 'would be amazing'
Twelve drivers have captured at least one F1 title and Indy 500 checkered flag, but none also placed first at the Daytona 500.
The 1997 F1 drivers' titleholder and 1995 Indy 500 champ, Villeneuve, seeks the unique three-part prize by capturing the 2022 NASCAR Super Bowl.
Driving for Team Hezeberg, a startup NASCAR Cup Series organization, the 50-year-old Villeneuve participated in both days of the Next Gen car test sessions at Daytona International Speedway on Jan. 11-12.
He said he plans to partake in Daytona's qualifying races for the Cup series' Feb. 20 season-opening event. In his first attempt to qualify for Daytona in 2008, Villeneuve crashed during a 150-mile Duel qualifier. He failed to make "the show."
Villeneuve's previous premier series start ended quickly. After completing just 19 laps and placing 41st during the summer race at Sonoma Raceway in 2013, he has been absent from US Cup events.
He's ready for this opportunity, however.
On a chance to qualify for the Daytona 500, Villeneuve believes it would be 'extremely special'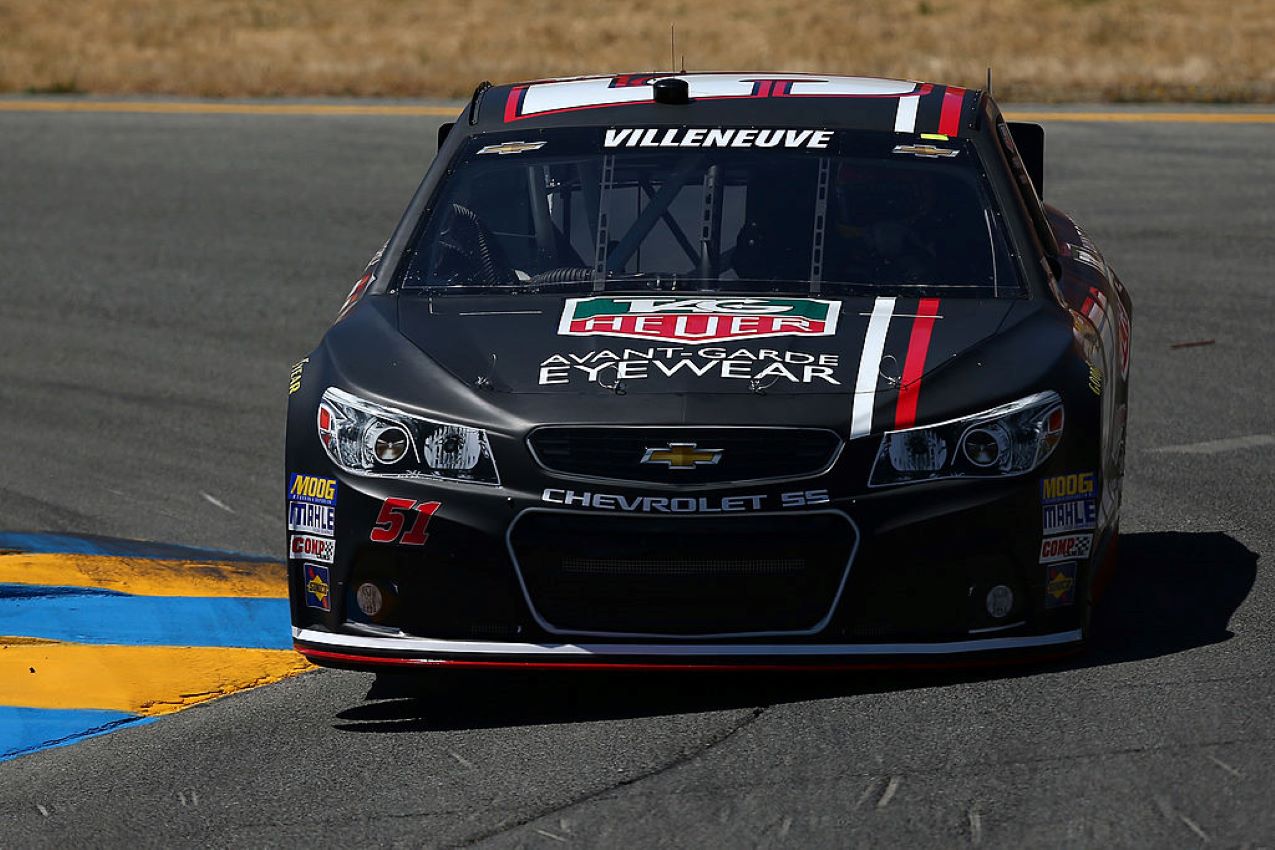 Villeneuve should feel more prepared.
The past two seasons, Villeneuve has competed in the NASCAR Whelen Euro Series. Points leader Loris Hezemans remains Team Hezeberg's primary pilot for its part-time schedule next season, but Cup officials have yet to sanction the 24-year-old to drive the No. 27 Ford.
Following one his aggressive Next Gen test spins, Villeneuve was asked about his chances to qualify for the Daytona 500.
"It would be amazing … extremely special because it is also a standout race," Villeneuve said, reported by nascar.com. "It is a very special race to participate in, and it's hard to get into (the) show when you have to qualify on time or in the duels. So it makes it a bit more stressful, and making the show would already be something special."
Villeneuve: ' Right now, we're focusing on Daytona and hopefully we'll do more races'  
The misfortune of Hezemans' undetermined status opened an opportunity for Villeneuve to pursue a milestone no other driver has ever accomplished. 
According to a tweet by Fox Sports' Bob Pockrass, Villeneuve could gain more Cup rides with Team Hezeberg if Hezemans remains sidelined. 
"Right now, we're focusing on Daytona and hopefully we'll do more races," Villeneuve said. 
If somehow he qualifies and then captures the Daytona 500 checkered flag, Villeneuve would finish the unique triple play.
Like Sportscasting on Facebook. Follow us on Twitter @sportscasting19.