The No. 1 NFL Draft Picks Who Missed Most of Their Rookie Seasons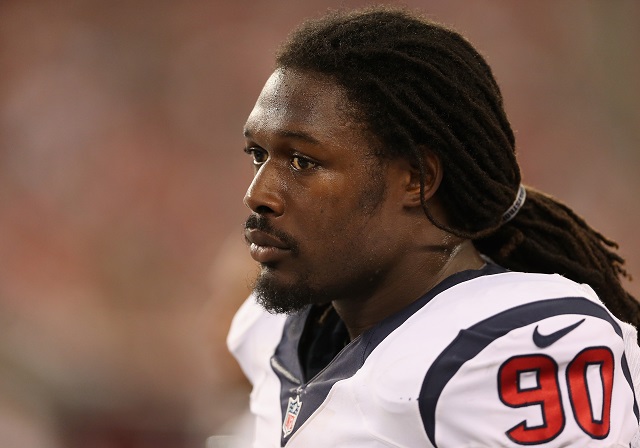 When the Houston Texans selected Jadeveon Clowney with the first overall pick in the 2014 NFL Draft, there were several questions about the player and the team he was heading to.
Would Clowney be the same kind of dominant force he was in college? Would the Texans be able to salvage anything from their disastrous 2013 collapse, after they lost 14 games straight and watched Matt Schaub have his talents sapped away by unseen forces? Could you get away with enjoying last season's aforementioned collapse if you called the resulting joy Schadenfreude? These were things that demanded answers. (The answers, so far: no; no; and absolutely).
One thing the Texans, and probably everyone else, expected was that Clowney would actually play. As it stands, injuries have kept him off the gridiron and out of the highlight reel, starting with the opening game of the 2014 season, a win against Washington that saw the Texans' No. 1 pick go down with a torn meniscus. That was a bummer, as they say. While he's had a healthier 2015,
This puts Clowney in relatively unprecedented territory, though, as one of the only No. 1 draft picks to miss significant playing time as a rookie. Typically, guys are taken first overall because of their ability to contribute right away — Clowney's situation is not unique, and we've assembled a look at some of his contemporaries. It's an interesting group, for sure, one that we've assembled in reverse chronological order.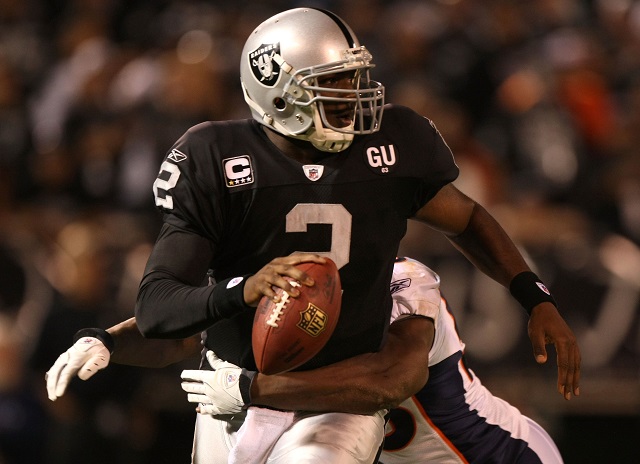 Clowney's first and most immediate contemporary is not a comparison anyone wants to have on his resume. Drafted in 2007 by the Oakland Raiders, JaMarcus Russell was a consensus No. 1 pick who had impressed with his size and mobility at the quarterback position during his stint at LSU.
Unfortunately, contract disagreements between the player and the franchise kept him out of training camp, and Russell was only able to join the team during the second week of the season. Held to a reserve role in an effort to bring him up to speed slowly, the Oakland QB only managed to notch four games during his rookie campaign.
Past Russell and Clowney, the next player on the list to miss significant time was Ki-Jana Carter, who was one of the greatest running backs in the history of Penn State when he was drafted in 1995. He wound up tearing his ACL in the preseason and never really recovered — there's a great profile on him that you can find here. Carter is still the last running back to be drafted No. 1 overall, by the way — typically, first picks are quarterbacks.
Beyond those three, we come next to Steve Emtman, a defensive end and tackle who managed to play in just over half of his games during the rookie season: nine contests. After that? You have to go all the way back to Vinny Testaverde, who spent his first year sitting on the sidelines behind Steve DeBerg in 1987. Not exactly the greatest group to be associated with, so we hope Jadeveon gets healthy soon.