Jadeveon Clowney Wants More Money Than the Seahawks Are Offering
Jadeveon Clowney is one of the biggest names still on the NFL's free-agent market. Clowney is clearly a top defensive end in the league and he is looking for money that top defensive players typically get. Despite Clowney having unreal talent, teams are not eager to sign him to a huge contract, including the Seattle Seahawks.
Clowney was one of the most sought after college prospects
Jadeveon Clowney played three seasons at the University of South Carolina. Clowney had a decent freshman season, picking up 36 tackles and eight sacks. However, his sophomore season is when the world took notice of his talent. Clowney racked up 54 tackles and 13 sacks his sophomore season. He also made headlines with a monster hit on Michigan running back Vincent Smith in the Outback Bowl.
With teams seeing Clowney's talent, his junior year wasn't as great statistically. Multiple guys typically blocked Clowney every play as he only had 39 total tackles and three sacks in his junior season.
Clowney concluded his three-year college career with 129 total tackles and 24 total sacks. He was also a consensus All-American in 2012 and won the 2012 Ted Hendricks Award for being the nation's top defensive end.
Houston selected him with the No. 1 overall pick
Despite his down junior year, the Houston Texans selected Jadeveon Clowney with the No. 1 overall pick in the 2014 NFL draft. However, he only played in four games his rookie season due to injury. 
Clowney played in 13 games his second season, though, and has played in at least 13 games ever since. During his second year in 2015, Clowney recorded 40 tackles and 4.5 sacks. Then in 2016, Clowney finally started living up to expectations. Recording 52 tackles and six sacks, Clowney earned his first Pro Bowl selection. He then had 59 tackles and 9.5 sacks in 2017, and 47 tackles and nine sacks in 2018, earning Pro Bowl honors each of those seasons as well.
Texans traded Clowney to the Seahawks
Despite Clowney's talent, the Texans decided to move on from Clowney after he missed 18 total games over the course of his rookie deal, according to Sports Illustrated. 
However, the Texans' head coach is Bill O'Brien and he is also currently the team's general manager. He was not the team's official general manager when they traded Clowney, but he still had a large say in personnel moves. O'Brien recently had a questionable trade where he gave up one of the league's top receivers in DeAndre Hopkins for almost nothing. This Clowney trade was also questionable. 
Clowney was a No. 1 overall pick and the Texans did not even get a first-round pick out of him. The Texans traded Clowney to the Seahawks for a third-round pick and two defensive players in Barkeveious Mingo and Jacob Martin. Mingo only had six tackles last season while Martin had 11.
Clowney, on the other hand, did have a down year in 2019, though, as he had 31 tackles and three sacks in 13 games for the Seahawks. Clowney did help the Seahawks in the playoffs, however, as he had five tackles and a sack in a win over the Philadelphia Eagles. He also had seven tackles and a half-sack against the Green Bay Packers.
Clowney is looking for $20 million or more per year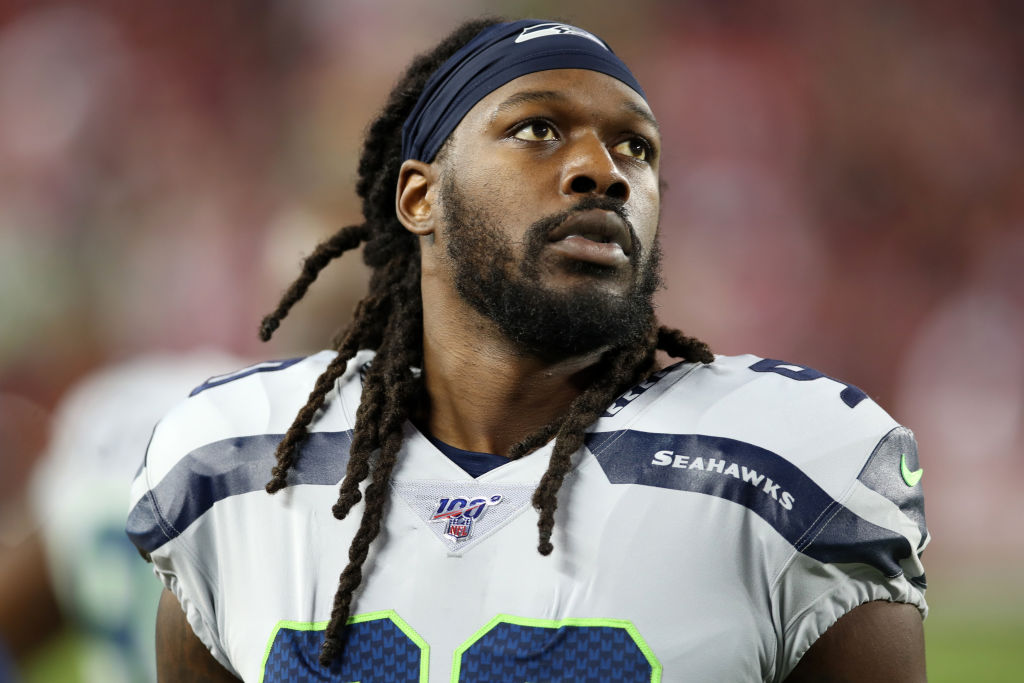 Clowney is an unrestricted free agent this offseason. Despite having a down season last year, he did earn his third-straight Pro Bowl selection just in 2018. So, he is expecting big money. 
Going into free agency, Clowney expected to get north of $20 million per year, according to Sports Illustrated. However, the Seattle Seahawks reportedly began negotiating with Clowney's agent at the NFL Scouting Combine and initially offered him $18.5 million, according to Sports Illustrated. Additionally, no other teams have been willing to offer $20 million per year to this point.
Even though Clowney is one of the best defensive players on the market, missing 21 games over six years is concerning. The travel restrictions due to COVID-19 have prevented teams from being able to conduct their own physicals too. Additionally, the lack of other teams interested might bring down his price.
Because of Clowney potentially not getting the deal he wants, Clowney is considering one-year offers, according to Sports Illustrated. This would allow him to hopefully increase his value in 2020 and then test the market again next year.
The future for Clowney is still up in the air. Will he sign a multi-year deal? Will he just sign a one-year deal? Will he get close to $20 million per year? It is all unknown right now, but it does not look like he will get the amount of money he hoped for this year.