Jaguars Defensive Back Tyson Campbell Accidentally Made ESPN's Doug Kezirian Nearly $300,000 Richer
Jacksonville Jaguars defensive back Tyson Campbell recently made ESPN's Doug Kezirian a very, very happy — and richer — man.
Campbell, the 33rd overall pick in the 2021 NFL draft, inadvertently helped Kezirian win a great deal of money through a prop bet. However, the situation quickly went from fascinating to controversial.
Tyson Campbell helped ESPN's Doug Kezirian win nearly $300,000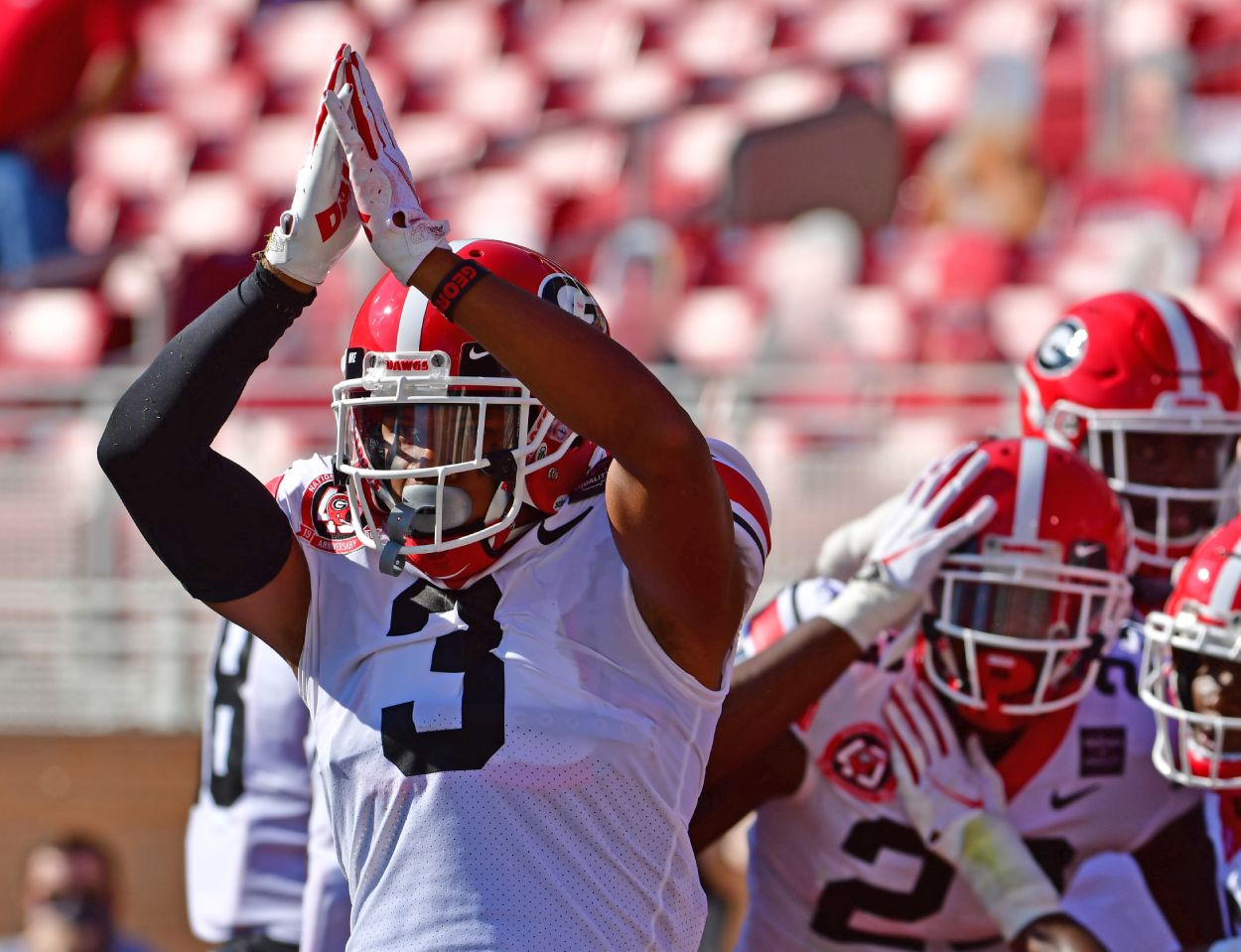 In his day job, Doug Kezirian hosts Daily Wager, a gambling show, on ESPN.
Away from the studio, Kezirian joined his viewers in placing odds on the 2021 NFL draft. In an interview with the Las Vegas Review-Journal, Kezirian revealed that he made various wagers totaling $3,500 that Georgia cornerback Tyson Campbell would be the first safety selected in the draft.
No, that is not a typo. BetMGM listed Campbell as a safety, and Kezirian — knowing full well that Campbell played cornerback and could go in the first round — took advantage.
"I just bet it multiple times and spread it out over the span of like 90 minutes," he said. "I bet a bunch at 100-1, and then the odds started to move. When they moved it to 50-1, I stopped."
The final result? Kezirian won $297,800 when the Jacksonville Jaguars selected Campbell to open the second round.
Media members raised questions about Kezirian and ethics
Sports leagues and networks decided to chase the money involved in legalized sports gambling, and Kezirian took advantage. 
Other media members aren't pleased about the situation. ProFootballTalk's Mike Florio openly speculated about a possible breach of ethics involving an ESPN staffer using inside knowledge to place bets.
"It's a dynamic that cries out for clear rules and regulations, and checks and balances, regarding the activities in which network employees can and can't engage, especially when those employees work for NFL partners," Florio wrote. 
In a blog post on his Substack, longtime columnist and former ESPN contributor Jay Mariotti suggested Kezirian donate the $300,000 to charity. Like Florio, Mariotti also pointed out the ethical issues of ESPN employees betting on sports.
"If I'm ESPN president Jimmy Pitaro or another media executive committed to gambling coverage and imbedded with sportsbook partnerships, I'm frightened about the number of employees who might read Kezirian's story and use their own inside knowledge to bet, which will lead to multiple scandals in media and sports."

Jay Mariotti
As of publication, ESPN had not issued a statement on Kezirian's actions or its policies regarding employees gambling on sports they cover.
Campbell entered the NFL with very high expectations
If all goes to plan, Campbell will be known for more than accidentally helping Kezirian win nearly $300,000 via a prop bet.
The Jacksonville Jaguars drafted Campbell hoping he'd play an important role in their secondary. Along with Trevor Lawrence and Travis Etienne, he is among those tasked with making the Jaguars a relevant winner again.
Campbell is expected to play cornerback in the NFL, despite what BetMGM said. The Jaguars will need him to become a lockdown defender in a division that, as of publication, featured Carson Wentz, Deshaun Watson, and Ryan Tannehill as starting quarterbacks.
How to get help: In the U.S., contact the National Council on Problem Gambling helpline at 1-800-522-4700.
RELATED: Tim Tebow's Contract Proves Even Urban Meyer and the Jaguars Have Serious Doubts About His Future