Jaguars Legend Jimmy Smith Has Struggled With Addiction Since Retiring
Addiction is a terrible disease that can quickly ruin a sports career. Jimmy Smith, of the Jacksonville Jaguars, has spent his retirement years battling addiction. The former wide receiver has managed to keep his addiction in check and is doing well, but it was a real struggle for him post-football.
Jimmy Smith had a rocky but successful NFL career
Smith began playing at Jackson State University after high school, details Jacksonville.com. After graduating with a bachelor's degree in business administration, things were looking up. The Cowboys drafted him in the second round. Sadly, his dreams came crashing down before he even played a game.
While competing in the Dallas Blue-White Scrimmage, Smith broke his fibula and couldn't play in the season's first four games. This caused him to fall to No. 4 wide receiver. Smith managed to play a few games and even got to the Super Bowl with Dallas, defeating the Buffalo Bills. Sadly, the following year, he felt pain in his side.
Smith was hospitalized for an emergency appendectomy. He was released the next day with a fever of over 102 degrees. Two days later, his stomach was swollen and he vomited uncontrollably. As it turns out Smith got an infection in the hospital resulting in emergency surgery. Part of his intestines was removed, and he went on sick leave for the rest of the season.
The Cowboys refused to pay him his full salary of $350,000 and offered him $100,000. Smith contested it and won. When he refused to take a pay cut, the Cowboys cut him in 1994. He was later signed to the Eagles but never got any real playing time.
In 1995, the Jaguars head of personnel Ron Hill saw potential in Smith and gave him the chance no one else did. Smith didn't waste this opportunity and went on to have an amazing career. 
Retirement threw Smith for a loop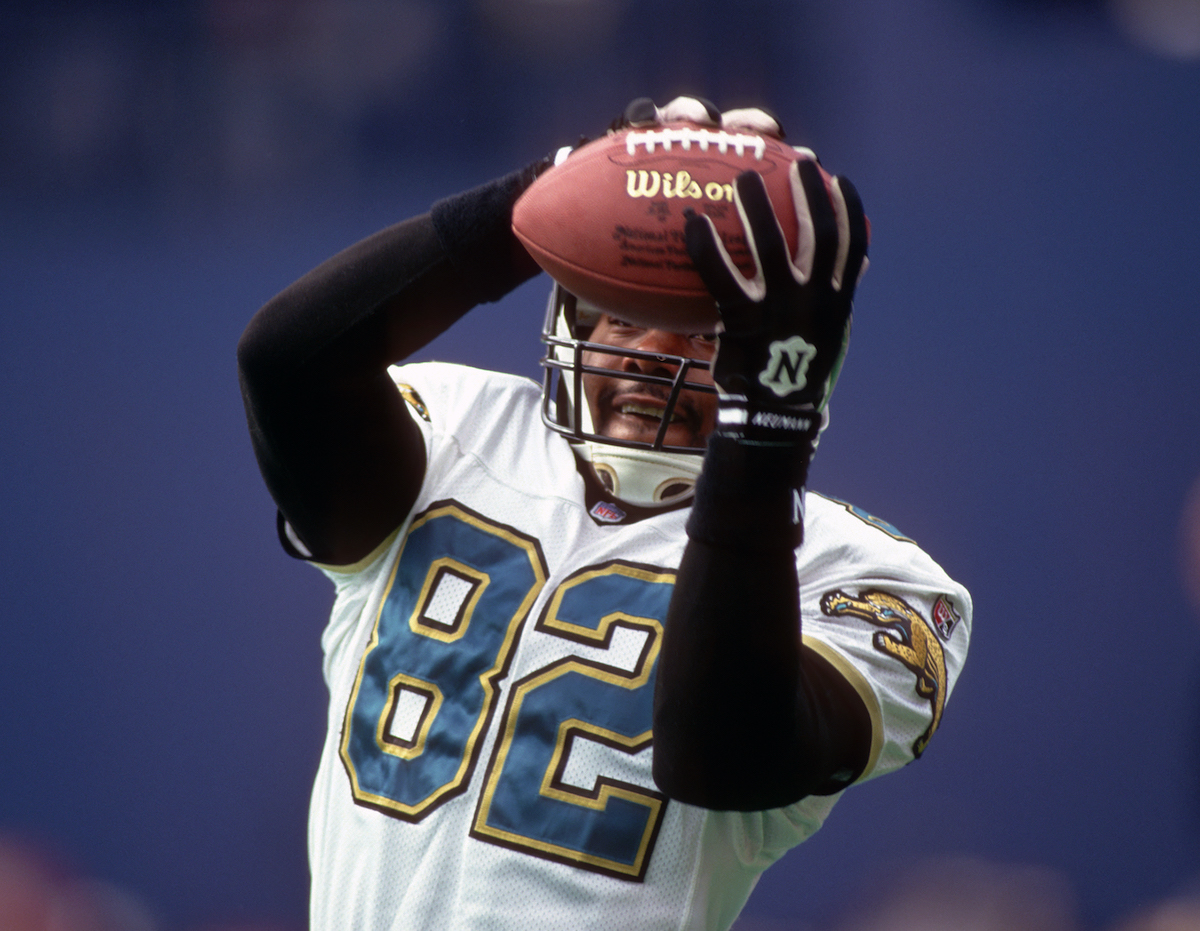 In 2001, before he retired, Smith was arrested for impaired driving. Cocaine was found in his blood system, but Smith denied it. In 2003, he was suspended four times for having drugs in his system, and in 2005, he was retired.
Without the routine of training for football, and the high standard of expectations he was held to, Smith succumbed to the addiction. It wasn't something he was proud of, but the addiction kept getting worse.
After being arrested multiple times, Smith was finally placed in jail. His family, former teammates, and fans were shocked. Everyone wondered how this could happen, but Smith merely said the blame lay solely with himself.
In 2009, Smith managed to get clean, but it didn't last. He soon fell back into bad habits. In 2012, Smith found himself behind bars again, and this time he decided he couldn't go on like this. He got clean, and so far, has remained clean. But it hasn't been easy on him.
Smith continues to struggle but remains sober
Life hasn't been easy since becoming sober, but Smith continues to fight. In an interview with the Times-Union, Smith stated, "[Being sober] is not a victory because it's a lifelong battle. I've never won. Like anything else, whether it's drinking or gambling, I can't just go on to the next because then it's that monster [addiction] again. Whatever the issues are, it just shows I'm human. I got struggles. Please help keep me accountable. I'm scared as hell. Now the real work begins."
His former teammates from the Jaguars have not written him off. They're not only doing their best to support him, but they initiated Smith into the Pride. It was a huge, well-earned honor for Smith.
Smith's battle with addiction is far from over, as he stated. He knows that this isn't going to be an easy battle, however. The fact that he has remained sober for eight years now just shows that he is a strong man who knows what he's up against, and he's willing to put in the work.