Jahvid Best Became an Olympic Sprinter After Concussions Ended His NFL Career
Jahvid Best opened the 2010s with a chance to become the NFL's next great running back.
A blazing running back at the University of California, Best joined the Lions as a first-round pick in 2010. With former No. 1 overall pick Matthew Stafford at quarterback and Calvin Johnson at receiver, Best looked to be the next piece in bringing the Detroit Lions back to relevancy.
That didn't quite happen. After his football career ended early because of concussions, Best found success and happiness in a new yet familiar sports path.
Jahvid Best was a star running back at California
RELATED: A Heart Problem Forced Nick Fairley to Retire After He Signed a $30 Million Contract
If Twitter was as popular in 2008 and 2009 as it is now, Jahvid Best would have been a viral star.
At 5-foot-9 and 190 pounds, Best was far from an imposing running back. Once he took the field, though, he couldn't be stopped.
Best averaged 7.3 yards per attempt on 364 carries and scored 35 touchdowns from scrimmage.
Best's best season, pun intended, was a 1,580-yard, 15-touchdown season in 2008.
The sophomore averaged a staggering 8.1 yards per carry that year and ran for 311 yards and four touchdowns in a win over Washington.
Concussions ended Best's NFL career early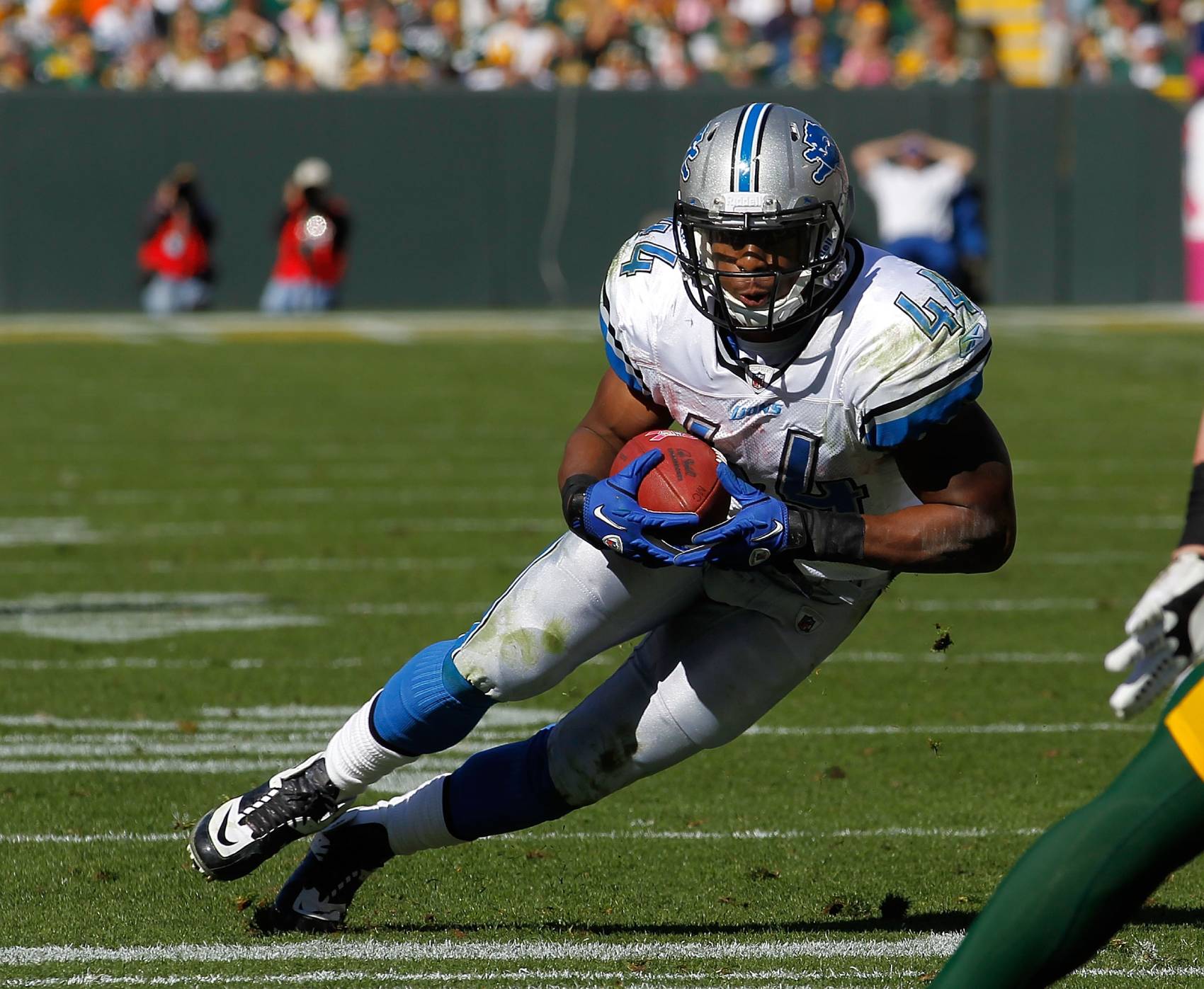 RELATED: Detroit Lions Great Calvin Johnson Says One NFL Defender Gave Megatron Fits
Although Jahvid Best battled concussions at California, the Detroit Lions felt comfortable using the 30th overall pick on him in 2010.
Although Best played all 16 games as a rookie, a nagging turf toe injury limited him to only 3.2 yards per carry. Best totaled 1,042 yards from scrimmage and six all-purpose touchdowns.
A year later, Best showed signs of breaking out when he ran for 390 yards and two touchdowns on 84 carries, which equaled a much healthier 4.6 yards per attempt. Best suffered two concussions that year, though, and only played six games.
Best's absence opened the door for former teammate Kevin Smith's return. The young Best struggled in his recovery from the concussions and sat out the entire 2012 season.
Detroit released Best in July 2013.
Jahvid Best later became an Olympic sprinter
RELATED: How Much is Usain Bolt Worth and Where is the 8-Time Olympic Gold Medalist Today?
Jahvid Best was only 24 when the Lions released him. A bright career in a perfect offense for him ended because of concussions.
Luckily for Best, the concussions had no effect on his speed. In 2015, Best began training for the 2016 Summer Olympics as a sprinter.
Although he was born in Vallejo, Calif., Best represented the island nation of Saint Lucia. His father held dual citizenship there.
Best became the first former NFL player to compete in the Olympics in August 2015. He lined up two blocks over from legendary runner Usain Bolt and finished seventh of nine in his first-round race.
Best didn't qualify for the semifinals. At the time, he intended to participate in the 2020 Summer Olympics.
It is not yet known if Best will participate in next year's Olympics.
All stats via Pro-Football-Reference