Jaire Alexander Will Be Back Soon, and That Makes the Green Bay Packers the Favorite to Win the NFC
The Green Bay Packers hope to get superstar cornerback Jaire Alexander back on the field sooner rather than later.
Alexander, also known as "Ja Money", would be a massive addition to a Green Bay defense that's already top five in the league. It would also cement the Packers as the favorite to come out of the NFC and play for a Super Bowl, no matter what the final seeding in the conference ends up saying.
Green Bay Packers CB Jaire Alexander is elite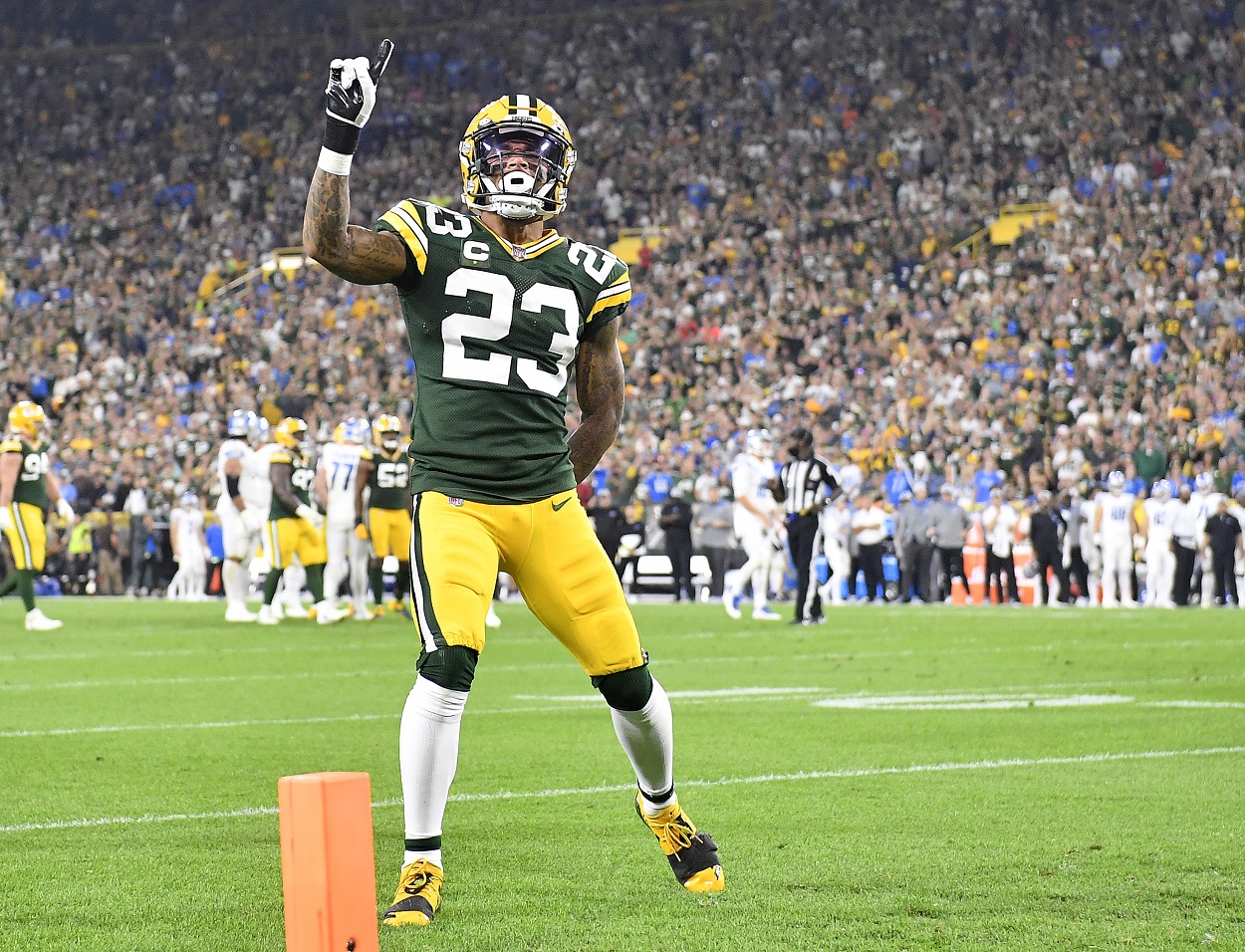 The Packers drafted Alexander with the No. 18 pick of the 2018 draft out of Louisville, and he's quickly become a superstar player. The signs were there as soon as his rookie season. He's only 5-foot-10, 196 pounds, but he plays like a much bigger defender. He's scary physical at the line of scrimmage and is extremely strong, so even bigger and faster wideouts have a hard time getting a jump on him in their routes. Alexander also has the instincts of a ball hawk. It's tough to explain unless you've seen him play, but he's sticky in coverage, fast enough to run with any route, and also smart enough to break on the football and make a play.
The one knock on him is that he hasn't been a huge interception threat, but his skill set has made it so that he doesn't need to be. Opposing offenses simply avoid Alexander at all costs. When they do throw the football his way, he'll make a play on it more times than not.
He was top five in the league in passes defended in 2019 with 17. Not surprisingly, 2019 was his first Pro Bowl season.
Alexander is a lock-down defender. You've likely heard of Revis island, named after Darrelle Revis, who was arguably the best cornerback in the NFL between 2007-2017. In Green Bay, Alexander has built his own island. Unfortunately, a shoulder injury he suffered in Week 4 has kept him from building on his Pro Bowl season, but he was well on his way.
The Packers expect to get Alexander back soon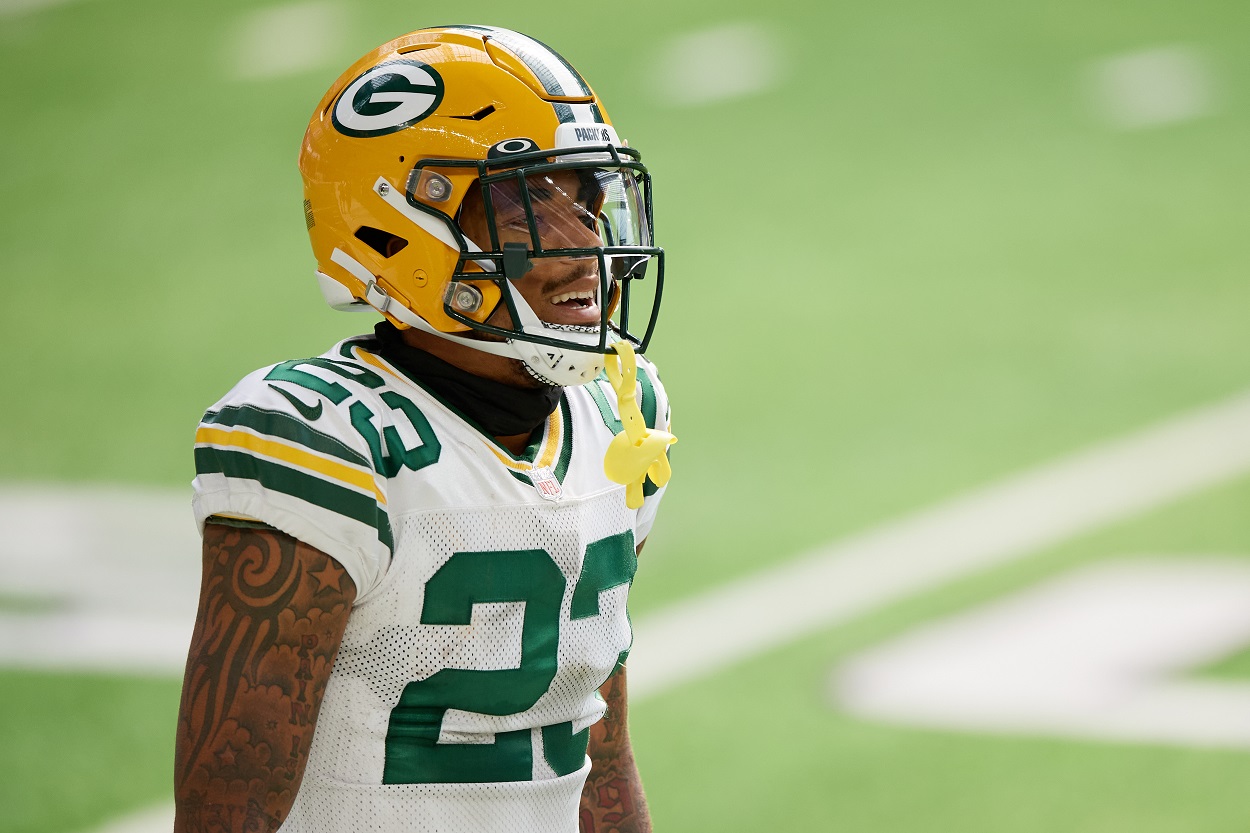 Alexander recently came back to practice for the Packers for the first time since he injured his shoulder in early October. This past Wednesday, his return to practice started a 21-day window that Green Bay has to activate him to return to the 53-man roster.
That means that technically, the Packers could active Alexander for this Sunday night's contest against the Chicago Bears, though that's highly unlikely. He will need to be activated by Green Bay's January 2nd against the Minnesota Vikings in the New Year, though, so it's bound to happen between now and then.
Though he has practiced two-straight days, word on the street is that he's been contained to individual drills and limited reps, though it is a huge step in the right direction.
Alexander would make an already great Green Bay defense elite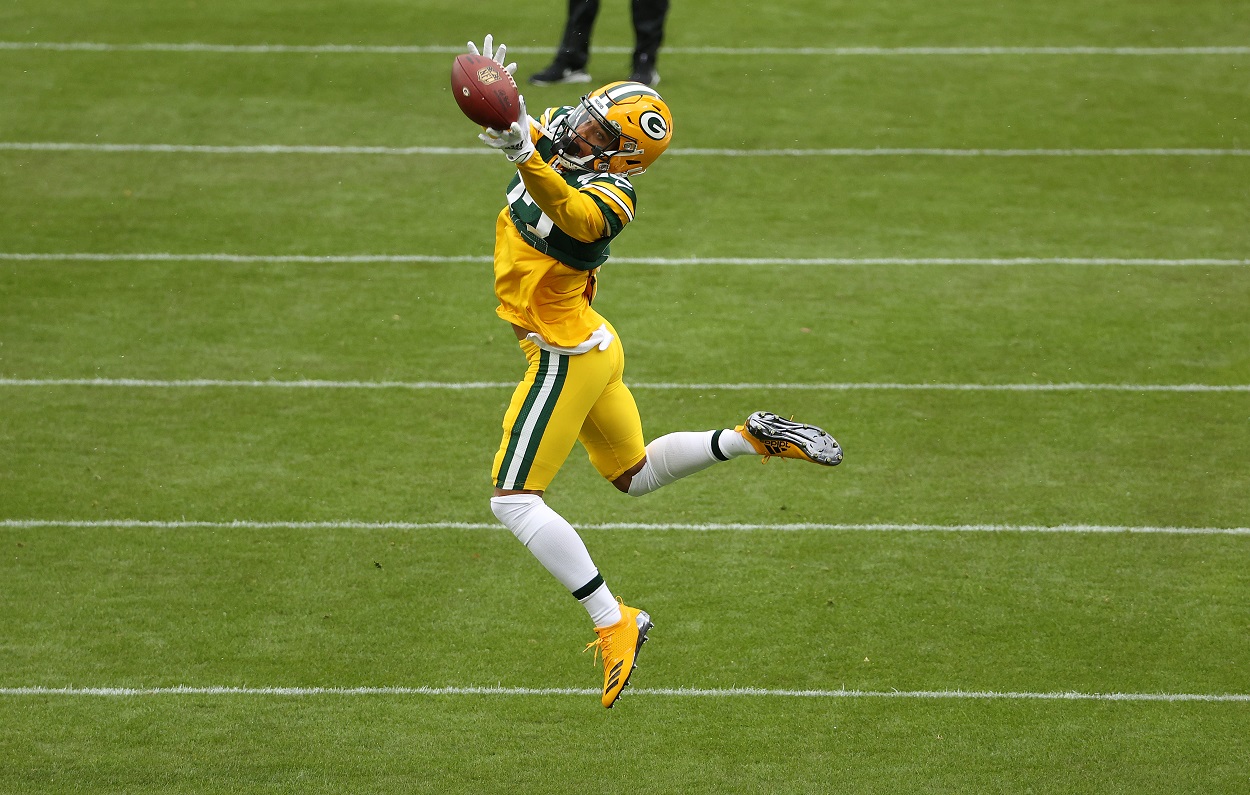 Even without Alexander and star pass-rusher Za'Darius Smith, the Packers have put together an extremely strong defense. Defensive coordinator Joe Barry, in his first season in Green Bay, took a lot of heat early, but he's motivated his players to step up and play through adversity and has a top 5 defense to show for it.
The Packers have the fifth-best defense in the NFL heading into Week 14, giving up just 20.2 points per game. Green Bay will give up yardage. That's just a fact. The Packers have become extremely opportunistic in terms of turnovers, though, and that's made all the difference for Green Bay.
Green Bay's 12 interceptions as a team are top 10 league-wide. The same can be said of fumble recoveries. Green Bay is also ranked fifth in the NFL with a turnover differential of +9, and again, that's without two of the Packers' star players on defense.
Za'Darius Smith appears to be on track for a return this season, and Alexander is just weeks away. It's incredible to consider what Green Bay's defense has been able to do without two of its best players. Add one, or both, of those players back into the lineup and the Packers have a chance to be elite defensively.
Speaking specifically of Alexander, his impact would be immediate.
Green Bay would have to choose between rookie Eric Stokes, veteran pickup Rasul Douglas, and Kevin King (if healthy) as the starter on the opposite side of Alexander.
That's, frankly, an incredible problem to have.
Stokes was thrust into action earlier than Green Bay probably would have liked him to be, but he's proven that his speed and length as a defender are legitimate, and he's flashed some very sticky coverage. The rookie out of Georgia has one interception on the season but also 11 passes defended, which has him tied near the top of the league leaderboard with players like Jalen Ramsey and Kendall Fuller. Douglas, on the other hand, is a five-year veteran. The Packers picked him up off the Arizona practice squad in early October. Not only did he get the game-sealing interception against his former team, but he also recently pulled in a pick-six in Green Bay's last game before the bye, a 36-28 win over the Rams. King is often injured and has taken the brunt of the criticism for Green Bay's loss to Tom Brady and the Tampa Bay Buccaneers in the 2020 NFC Championship game, but he's still a veteran player with great size and length, and he can be a playmaker when he's healthy.
Add Alexander to that mix, and the Packers all of a sudden have one of the deepest and most talented cornerback rooms in the NFL. Consider the fact that both of Green Bay's starting safeties, Darnell Savage and Adrian Amos, also have the ability to make big plays, and Green Bay's secondary all of a sudden goes from good to scary good.
Offense wins games in the NFL, but defense wins Super Bowls. We know Aaron Rodgers can win a ton of games for the Packers, but he hasn't won a Super Bowl since 2011. Not surprisingly, his defense that season wasn't elite, but they were opportunistic and came away with a ton of turnovers.
That kind of sounds like what Rodgers is working with this season, doesn't it?
Add Alexander back into the mix, and Rodgers and the Packers would be the favorite to represent the NFC in the Super Bowl.
Stats courtesy of ESPN and Pro Football Reference.