Why Jake Locker Really Declined $5-$10 Million to Return to the NFL: 'To Continue Would Be Unfair'
Playing in the NFL is a big deal. Jake Locker knew this, but he was plagued with doubts. Expectations about him leading the team to victory were common in his college career and followed him to the NFL. Locker just wanted to play the game he loved without pressure. He turned to drinking early on and eventually left football altogether. Here's how things played out.
Jake Locker, savior of the Huskies
RELATED: How Packers Draft Bust Ahmad Carroll Earned the Nickname 'Highway 28'
Locker made his way to the University of Washington, hailed as their savior. The struggling team saw the arrival of Locker as the second coming — complete with t-shirts and Bible verses. After their dismal 2008 season, Locker led an unranked Husky team to victory over third-seed USC.
The quarterback led a 68-yard drive late in the fourth quarter to get the win. That victory allowed Washington to break into the AP rankings for the first time since 2003. Locker was lauded for his performance.  
After such a successful season for Locker — he threw 230 passes for 2,800 yards, according to Sports Reference — many thought the star would enter the NFL. Scouts predicted he would go first in the draft. With the new rookie wage scale set to hit the following year, Locker would make significantly less if he waited to join the NFL until after his senior year. 
Locker faces mounting pressure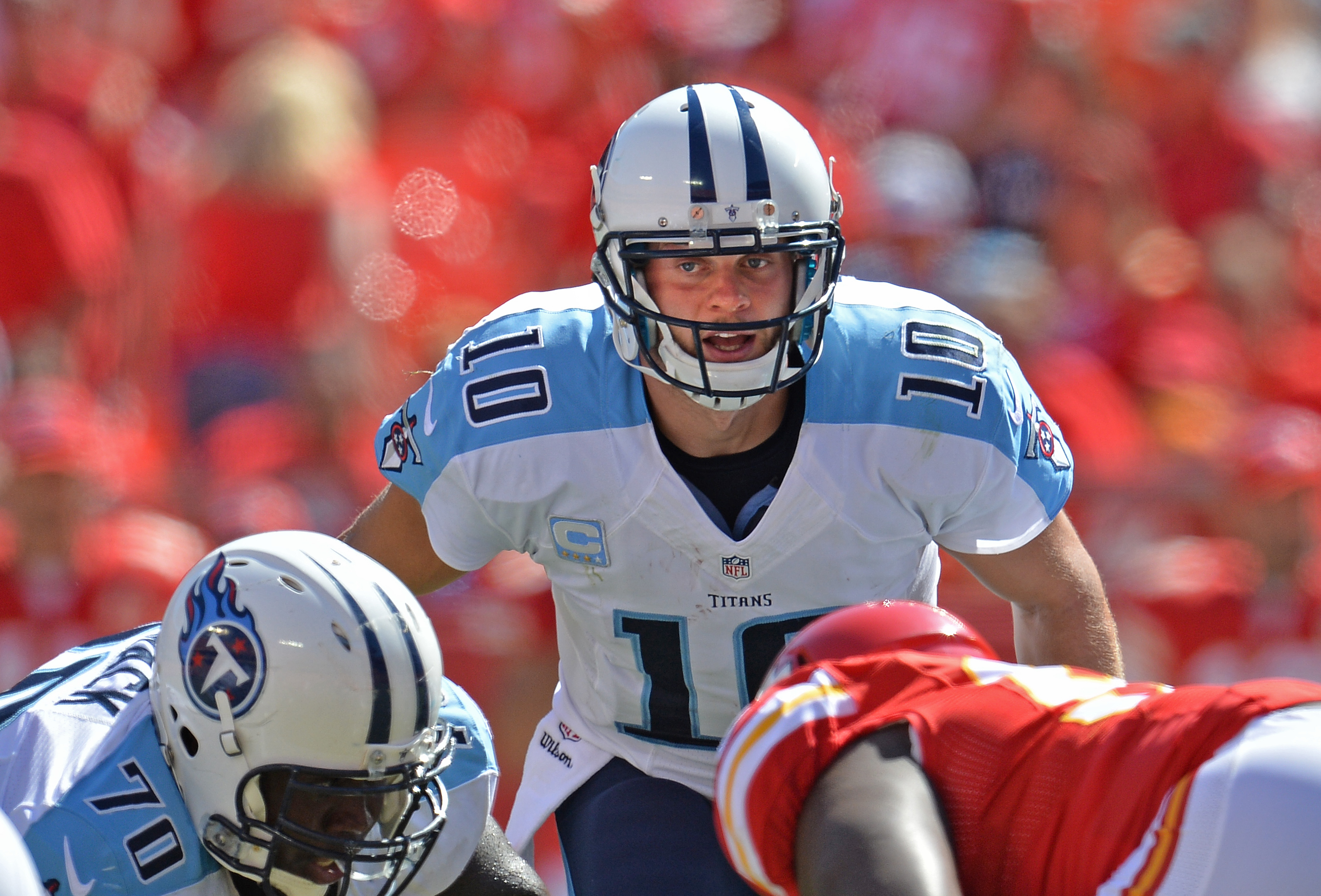 RELATED: The Worst NFL Draft Bust Was Chosen Over Barry Sanders and Deion Sanders
Locker didn't go to the NFL that year. He declined to leave Washington until he finished his senior year. At the time, Locker told the media he wanted to finish his degree. But he was worried about everyone's high expectations of him.
This was the first sign that Locker prioritized other things over football, something that continued in the years to come. The QB turned to drinking to help him cope with the pressure of being a standout athlete. It was a way to escape, and it continued when he made his way to the NFL.
Instead of going as the first pick in the 2010 NFL draft, he was selected eighth in 2011. After subpar play during his senior season, his draft stock fell, but Locker never regretted his decision. His fellow Tennessee Titans teammate and mentor, Matt Hasselbeck told Sports Illustrated, "He wasn't motivated by the things that typically motivate people."  
Jake Locker leaves on his terms
After only four seasons in the NFL, Locker announced his retirement in 2015. While most players typically retire due to injuries or poor performance, this wasn't the case for Locker. He left because he wasn't fulfilled.
The QB didn't have a work/homelife balance that he craved. He hung it up and moved his family back to his hometown in Washington to live a simple life. His announcement didn't surprise Hasselbeck. "Jake loved football. He just didn't love being in the NFL," Hasselbeck told SI.
Leaving the NFL confused many, especially when he could've made more money. His agent, Camron Hahn, said there were teams interested in him after he retired, estimating that Locker could've made another $5-$10 million, but the former QB wasn't interested. "I had a lot of [clients] sign with a lot less interest, especially that first year [Jake left]," Hahn said.
But the NFL wasn't part of Locker's plan anymore. "I had to come to an understanding that I did not leave the NFL on bad terms. I was grateful for the experience … just moving in a different direction. But I never had any doubt. Never once have I regretted what I did. Naw. No way."