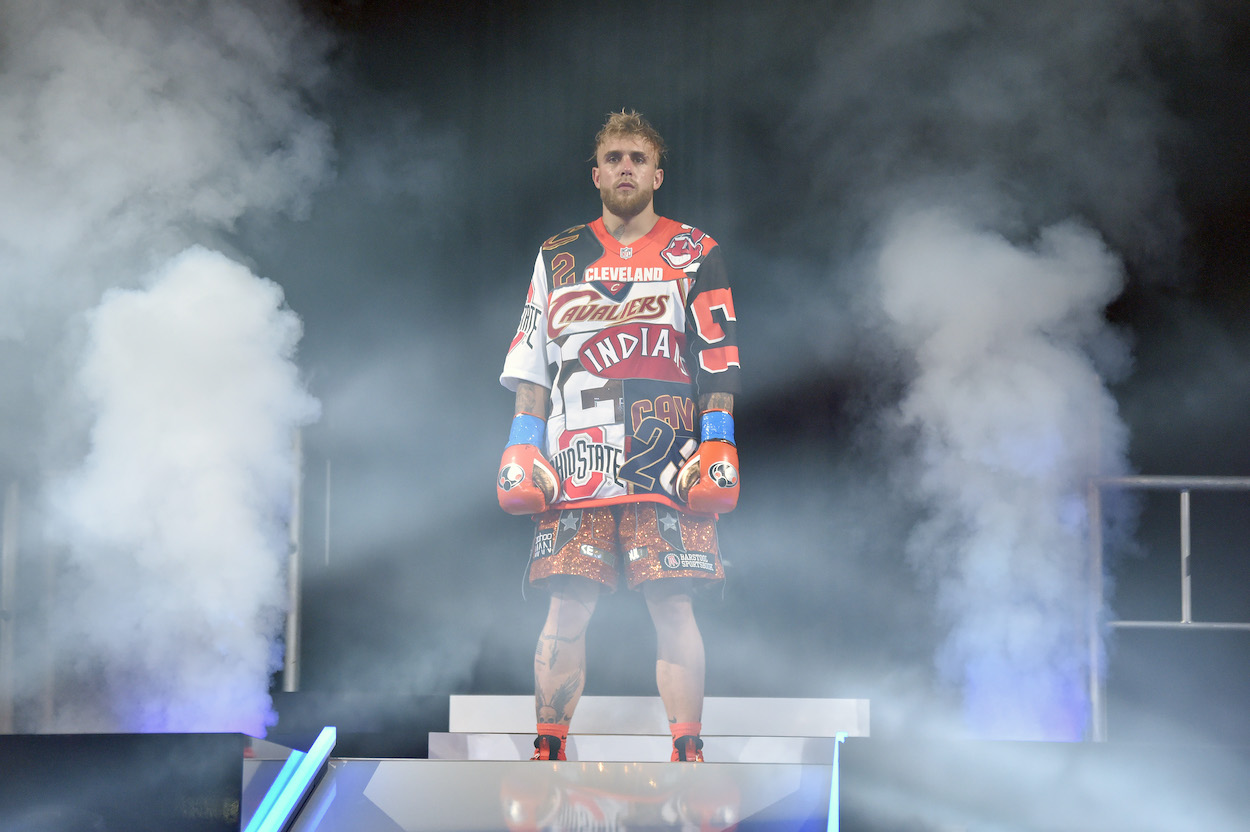 Jake Paul Ruthlessly Calls Out Conor McGregor and Tells Him to 'Sober Up' After Defeating Tyron Woodley: 'No Way He Hits Harder Than Woodley'
Jake Paul thinks Conor McGregor would be an easier opponent than Tyron Woodley.
Jake Paul continued his impressive entrance into the boxing world by defeating Tyron Woodley via split decision on Sunday night to move to 4-0 in his professional career, and he already has his eyes on his next opponent: Conor McGregor.
After defeating Woodley, Paul ruthlessly called out McGregor by saying he should "sober up" so they can set up a fight. He even went as far as to say McGregor would be an easier test than Woodley and that he wouldn't have an issue with the feisty Irishman.
Could we eventually see these two megastars settle their beef in the ring?
Jake Paul beats Tyron Woodley to remain undefeated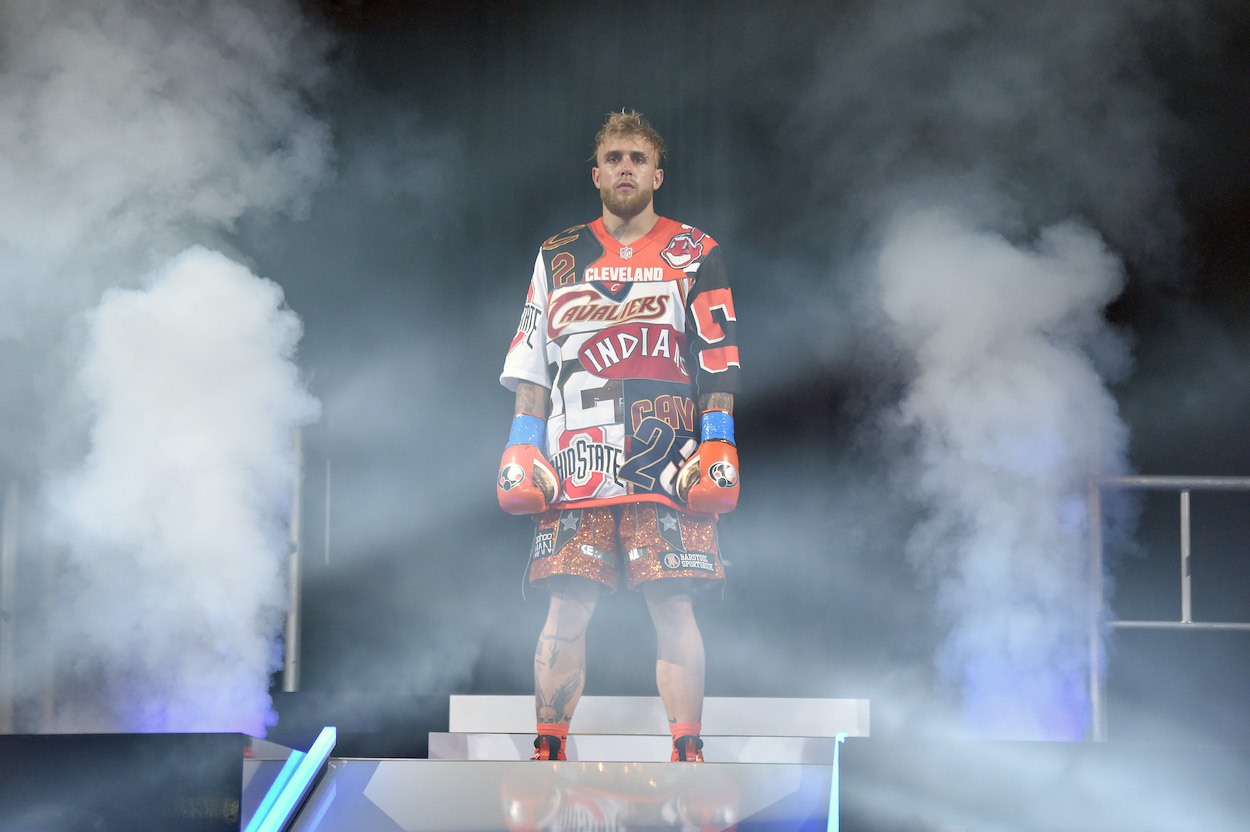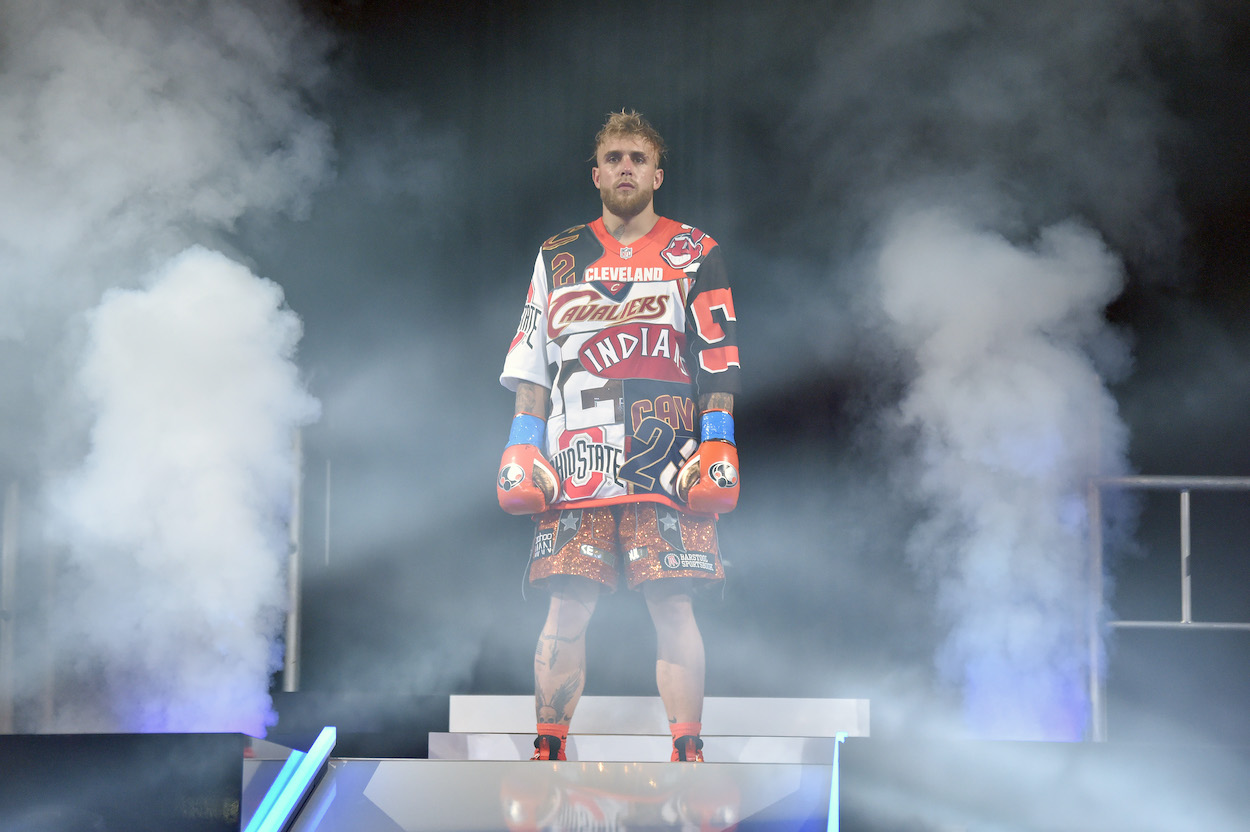 Not every boxing fan has been impressed with Paul's recent ascension, but you can't argue with results.
On Sunday night, Paul passed his toughest test to date by defeating Woodley, a former UFC welterweight champion, via split decision. The judges scored the fight 77-75, 75-77, and 78-74 in favor of Paul.
The popular YouTuber-turned-boxer landed 71 total punches and 36 jabs to Woodley's 52 punches and just 11 jabs. Woodley had the biggest hit of the night when he sent Paul flying into the ropes in the fourth round, but he was unable to capitalize on the opportunity.
There was much debate on social media late Sunday night about who deserved the victory, but Paul was clearly the more aggressive fighter over the eight-round bout. He landed more punches and controlled the fight throughout, and he was awarded with his fourth win in four tries.
Paul ruthlessly calls out Conor McGregor
After the fight concluded, Conor McGregor took to social media and sent out a cryptic message to Paul.
"Salivating," the former UFC champion wrote in a tweet.
A reporter asked Paul in his post-fight press conference about the tweet and whether he has McGregor on his radar for an upcoming bout.
"For sure," Paul responded. "We're on the path to a lot bigger fights. I'm salivating too because I'm just getting warmed up."
But he didn't stop there.
Conor McGregor has a lot more to focus on than me right now. I'm five wins in a row. He's 1-3 in the past four years. The guy needs to get off his little vodka or whatever his brand is and sober up and start to get back in the gym, and then we can f—ing fight.

But to be honest, no way he hits harder than Woodley. He doesn't weigh as much as Woodley. He's shorter than Woodley. I said it before the fight – I think Woodley's a harder fight than him, especially on the way where he's going. Conor's going down, I'm going up. Woodley came in game. We'll see.

Jake Paul
And that, my friends, is exactly how you tease an upcoming fight in the new-look boxing world.
Could a Paul-McGregor fight be on the horizon?
Boxing nowadays is as much about the fabricated beef on social media as much as it is the actual performances inside the ring. When fighters go back and forth at each other on Twitter or during interviews, it's really impossible to know if they really hate each other or if they're simply trying to drum up interest in an upcoming fight.
Paul and McGregor have traded jabs outside the ring before, so there could be a legitimate rivalry here that can only be settled with boxing gloves.
Either way, McGregor is still recovering from the major leg injury he suffered back in January, and he has another rematch against Dustin Poirier at the front of his mind. It's likely Paul sets up a fight with a different opponent before shifting his full focus to McGregor.