Potential No. 1 Overall Pick Jalen Green Makes Ludicrous Assertion That 2021 NBA Draft Class Is the Best Since 2003 Class With LeBron James and Dwyane Wade
The 2003 NBA Draft class featuring LeBron James and Dwyane Wade is one of the best in league history, but 2021 hopeful Jalen Green declared this year's class is every bit as talented.
Green is one of the top prospects ahead of Thursday's draft. The G League Ignite star will almost assuredly be one of the first two players selected, though he wants to be the No. 1 overall pick. He is one of the headliners in a class many feel is far better than last year's group.
But Green's assertion that the 2021 NBA Draft class is the best since the 2003 class is a bit absurd.
LeBron James, Dwyane Wade and the class of '03
The 2003 NBA Draft class had everything, but it started with James.
LeBron was essentially labeled the heir to Michael Jordan's throne when he was a junior in high school. He was followed by unprecedented hype as one of the most can't-miss prospects in NBA history. Obviously, James has lived up to the hype and then some over the course of his esteemed career.
James was far from the only star in the class. Carmelo Anthony was drafted No. 3 overall after a spectacular freshman season at Syracuse. Former Georgia Tech standout and NBA Hall of Famer Chris Bosh went No. 4 overall, with Wade following at the No. 5 spot. In other words, four of the first five picks are or will be Hall of Famers. That's pretty remarkable. Four of the five first five also won titles, with James, Wade, and Bosh all winning a pair together as teammates with the Miami Heat.
Moreover, the '03 draft had other quality players littered throughout the first round and into the second. Names like Chris Kaman, Kirk Hinrich, David West, and Leandro Barbosa should ring a bell, as should Kendrick Perkins, Josh Howard, and Kyle Korver. The '03 draft even had one of the more notorious busts in NBA history, as the Detroit Pistons infamously selected Darko Milicic with the No. 2 overall pick.
Green seems to believe this draft is every bit as deep and entertaining.
Jalen Green boldly states incoming draft class is the best since 2003
Jalen Green was just over a year old when James, Wade, and the rest of the '03 class entered the NBA. Nevertheless, he feels the class of '21 will ultimately be held in the same rarified air.
"I think we're the best draft class since 2003," Green said, via Michael Scotto of HoopsHype. "I think we've got a lot of star talent. I think we've got a lot of players that are going to be good in this class. There are a lot of high ceilings for everybody."
Green isn't necessarily wrong about the talent in this draft. Cade Cunningham has long been considered a top prospect. Green's own buzz has grown after a stellar showing in the G League. Evan Mobley's combination of size, skill, and athleticism is netting him crazy comparisons.
Jalen Suggs' quick-twitch playmaking makes him a strong prospect at the point guard spot, while Jonathan Kuminga's raw offensive potential is enticing. James Bouknight, Chris Duarte, Jared Butler, and Davion Mitchell could all be impact players, in addition to others throughout the draft and early second round.
Indeed, this draft is full of potential. But that does not change the fact Green's comment about being the best class since 2003 is a little over the top. He needs a history lesson.
Other draft classes of note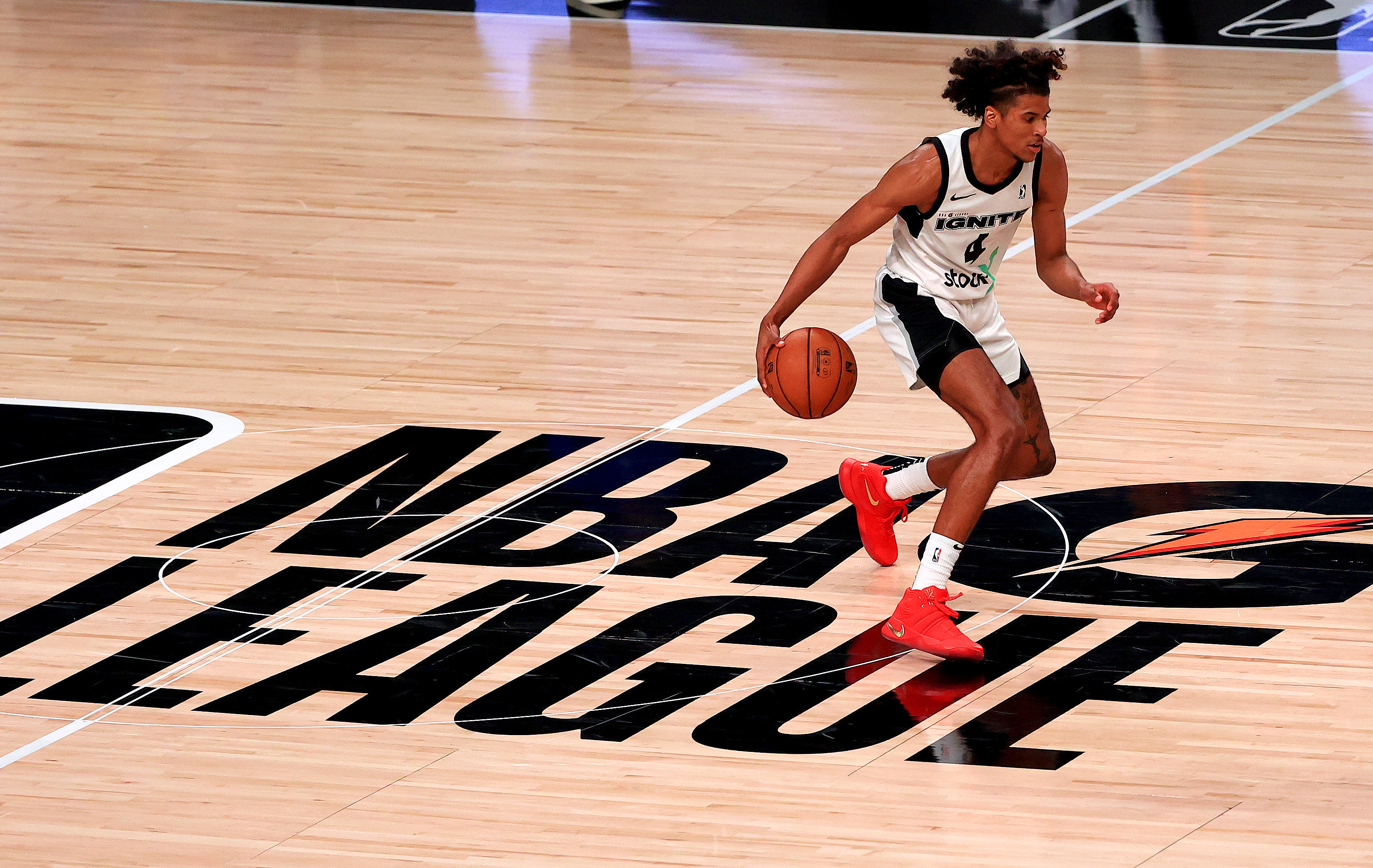 Green might want to do some research. There have been some quality draft classes since 2003.
The class of 2019, headlined by Zion Williamson and Ja Morant, is showing strong early returns. The class of 2018 looks even better, with Luka Doncic and Trae Young emerging as legitimate superstars and Deandre Ayton coming into his own during the 2021 playoffs. That draft also featured Collin Sexton, Shai Gilgeous-Alexander, Mikal Bridges, and Michael Porter Jr.
The classes in the early 2010s were even better. Anthony Davis, Damian Lillard, Bradley Beal, and Khris Middleton are among the six All-Stars drafted in 2012. The previous season might have been even better. Kawhi Leonard and Jimmy Butler were among the sleeper talents taken in 2011. Kyrie Irving was the No. 1 pick that year, with Klay Thompson, Nikola Vucevic, and Kemba Walker also in the class.
Then there's 2009, a class with Stephen Curry, James Harden, Blake Griffin, DeMar DeRozan, and Jrue Holiday. That class has to be held in high regard simply because of how Curry and Harden revolutionized the modern game.
Perhaps Green and the rest of the class of 2021 will live up to the hype. But he and his fellow draftees have plenty to prove before they can claim to be the best class since 2003.
Draft information courtesy of Basketball Reference.