Jalen Ramsey Adamantly Refused to Carry Pads as a Rookie With the Jacksonville Jaguars
Jalen Ramsey is widely regarded as one of the NFL's premier shutdown cornerbacks. The Jacksonville Jaguars selected him with the No. 5 overall pick in the 2016 NFL Draft out of Florida State University.
Entering the league, many rookies are trying to find their way and get acclimated to the pro game. Along the way, the team's veterans are hazing them as a welcome to the NFL gesture. Most first-year players take it on the chin, but Ramsey had different plans in mind.
Jalen Ramsey was an All-American at Florida State
Before he began putting the clamps on the NFL's elite pass-catchers, he starred at Florida State. Ramsey was a former five-star recruiting prospect in 2013. He secured a starting role as a true freshman, something only Deion Sanders did before him.
Ramsey racked up 181 tackles, five sacks, and three interceptions in three seasons with the Seminoles. He also recorded 22 pass breakups and four forced fumbles. He was named first team All-ACC twice and a Consensus All-American in 2015.
Ramsey's physicality separated him from his peers heading into the draft. He excelled in press coverage and possessed the physical tools to take receivers out of the game. The Seminole displayed great speed and was an impactful tackler as well. The footage speaks for itself. Ramsey was a game-changer in college.
Ramsey told Jaguars vets he would not carry their pads during camp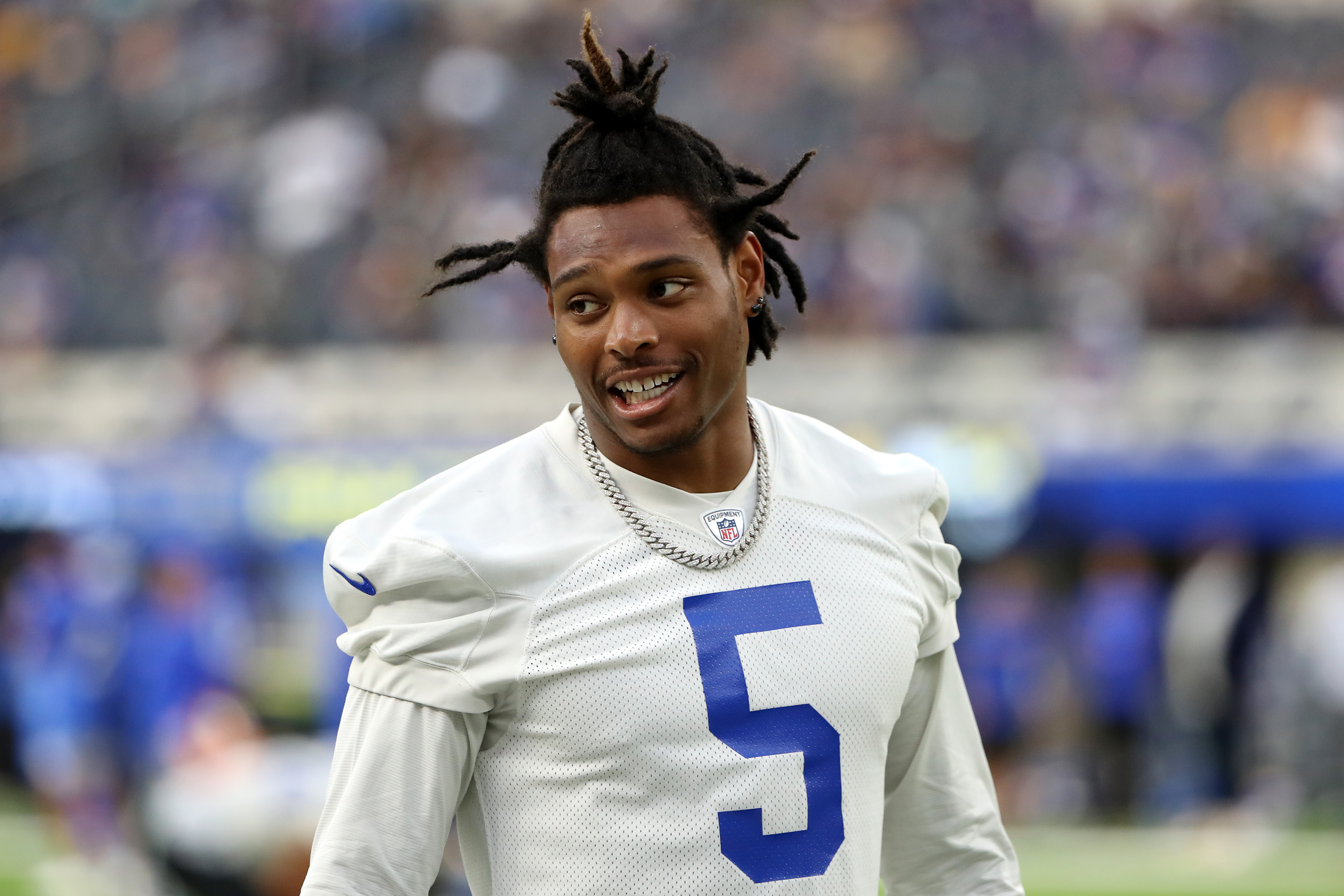 The Jaguars suffered through five straight losing seasons from 2011 to 2015, prior to Ramsey's arrival. The team drafted him to be an impact player immediately. Ramsey felt that excluded him from certain hazing rituals that his fellow rookies endured.
Ramsey was a guest on the Million Dollaz Worth of Game podcast, and spoke on his experiences as a rookie in Jacksonville. He said he understood rookie hazing, but carrying players' pads is where he drew the line. "I was going to a team that was trash the year before… they had been trash prior years as well," he said of his former team.
Not only did y'all want me, but y'all needed me, for real. Y'all struggling big time. As soon as I step on this practice field, as soon as I step in this building, I know they looking for me to be a starter right away.

Jalen Ramsey
He accepted the challenge and was ready to turn the dormant franchise around. However, he wasn't going to make compromises in the process. "What I look like carrying pads for somebody who's my backup," Ramsey asked. "I ain't carrying nobody's pads," the defensive back continued.
Ramsey claims he left the pads on the field and walked to the locker room. As a result, he and a veteran got into a locker room altercation, which he downplayed. He said this was all about respect for him.
Ramsey agreed to take the defensive backs to dinner, but on his terms
Ramsey said he was willing to take his fellow defensive backs out to dinner despite the pads fiasco. Even then, he claimed some stipulations were to be met if he was going to pay.
"I respect tradition," he said. "I was cool with doing it, but on my terms. He reserved a private room at Ruth's Chris for his position group. Ramsey set the record straight, saying his total contract earnings were not in his account right away.
According to his calculations and menu analysis, $5,000 was a fair budget. He told his teammates if that didn't work for them, "the rest gonna be on y'all."
Ramsey says the dinner turned out great, and he built chemistry and rapport with the rest of the defensive backs. "At the end of the day, it made us closer as a secondary," he said. He appreciated that his teammates respected his terms. His relationship with the Jaguars organization soured in 2019 when he was traded to the Los Angeles Rams.
Despite the change of scenery, he vowed to stay true to himself. Since becoming a veteran, Ramsey says he does not haze any rookies.
All stats courtesy of Pro Football Reference