Jalen Rose Has a Lot of Money Despite Being Owned by Michael Jordan and Kobe Bryant
Many people might just know Jalen Rose for his work on ESPN now. However, Rose was a pretty good basketball player. He was, however, owned by both Michael Jordan and Kobe Bryant during his career, but Rose was still pretty successful and ended up racking up a massive net worth because of his success. 
Jalen Rose had a good NBA career
RELATED: How Did Michigan's Fab Five Fare in the NBA?
After being a member of Michigan's iconic Fab Five, the Denver Nuggets selected Jalen Rose with the 13th overall pick in the 1994 NBA draft. Rose ended up spending two seasons on the Nuggets. He earned 1994-95 All-Rookie honors and ultimately averaged 9.1 points per game and 5.5 assists in those two seasons.
Rose, however, then spent the next five-and-a-half seasons with the Indiana Pacers, which is where he began his stardom. In his first three seasons there, Rose only averaged 9.1 points and two assists. He, however, had a breakout year in 1999-2000 as he scored 18.2 points per game for the Pacers to go with 4.8 rebounds and four assists. His play earned him the league's Most Improved Player award that season. 
Then, for the next three seasons, Rose continued to be a really good scorer. He averaged 21.1 points per game while playing for the Pacers and Chicago Bulls in those seasons. This went along with five assists and 4.6 rebounds. After 2002-03, though, Rose did not average 20 points per game or more again. He had a couple of decent seasons while playing for the Bulls and the Raptors (he averaged 18.5 points per game for the Raptors in 2004-05), but Rose only averaged 12.3 points per game in 2005-06 and then 3.7 in 29 games in 2006-07. Rose has not played in an NBA game since 2006-07.
Losing to Michael Jordan
RELATED: Reggie Miller Had Every Right to Believe His 1997-1998 Pacers Would Be the Ones to 'Retire Michael Jordan'
We saw this in The Last Dance documentary recently. Rose was a part of a really tough Indiana Pacers team that almost defeated the Chicago Bulls in the Eastern Conference Finals during Michael Jordan's final season with the Bulls. 
The Bulls took Game 1 in the series 85-79 and then took a 2-0 lead in Game 2 with a 104-98 win. However, the Pacers then won the next two games as they won 107-105 in Game 3 and 96-94 in Game 4. The Bulls took a 3-2 lead in Game 5 with a 106-87 win, but the Pacers came back and won 92-89 in Game 6. Then, with a trip to the NBA Finals on the line, the Bulls won Game 7, 88-83. 
Jalen Rose never won an NBA championship in his career, but that was probably his best shot at one. Rose averaged 7.8 points per game in that series. Jordan was, of course, at the top of his game as he averaged 31.7 points per game that series. 
Kobe Bryant dominated Jalen Rose and the Toronto Raptors
RELATED: A Look at How Kobe Bryant Was Robbed of the MVP Award During the 2005-06 Season
On Jan. 22, 2006, Kobe Bryant made history for the Los Angeles Lakers. He scored the second-most points anyone has ever scored in an NBA game as he dropped 81 points on the Toronto Raptors.
Rose sometimes gets clowned by fans because he guarded Bryant at times that game, but he did not guard him the entire time. Rose had 17 points, six assists, and five rebounds in the game.
Having a massive net worth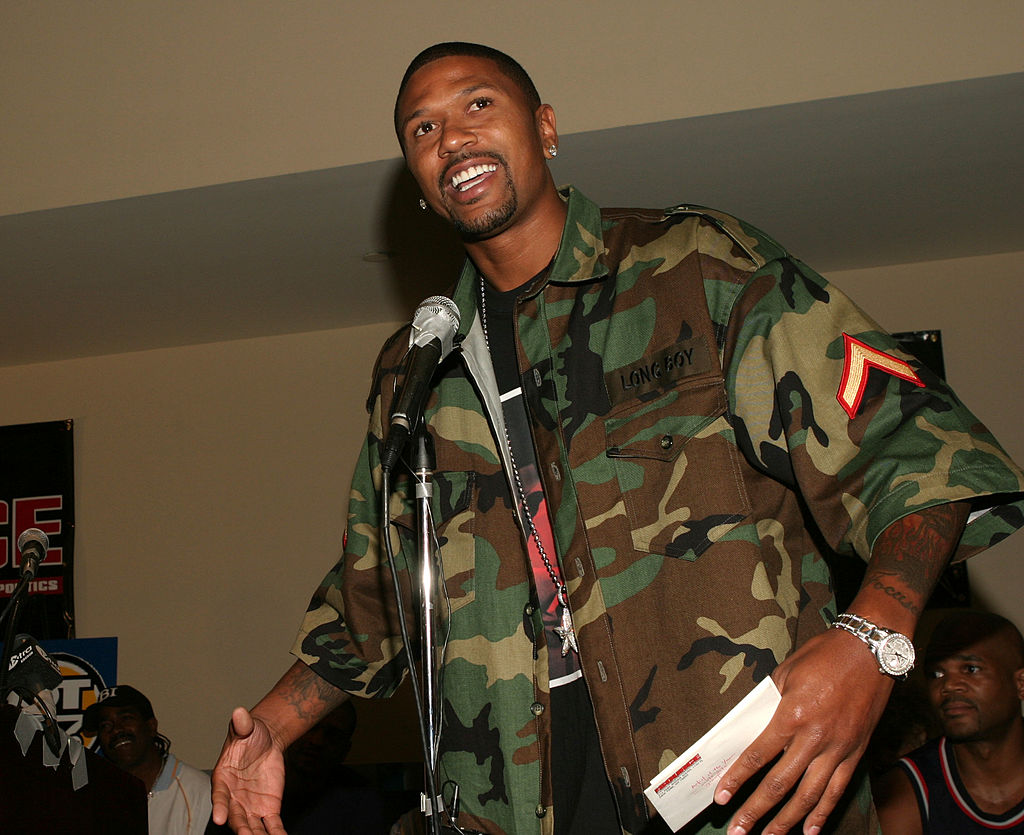 Since playing in the NBA, Jalen Rose has become a star on ESPN. He joined the network in 2007, according to ESPN Press Room. He appears on Get Up and First Take, but he also has his own show, Jalen & Jacoby. His show is in its eighth year, according to ESPN Press Room, and started as a podcast, but then became a YouTube show before becoming a national radio show and then ultimately becoming a popular TV show.
Rose's success on the basketball court, and his work at ESPN, has helped him rack up a huge net worth. Celebrity Net Worth estimates that Jalen Rose is worth $60 million. 
Overall in his career, Jalen Rose had a lot of high points but also a couple of low points. Those low points did not negatively affect him too much, though, as he is pretty wealthy.
All stats courtesy of Basketball-Reference and ESPN