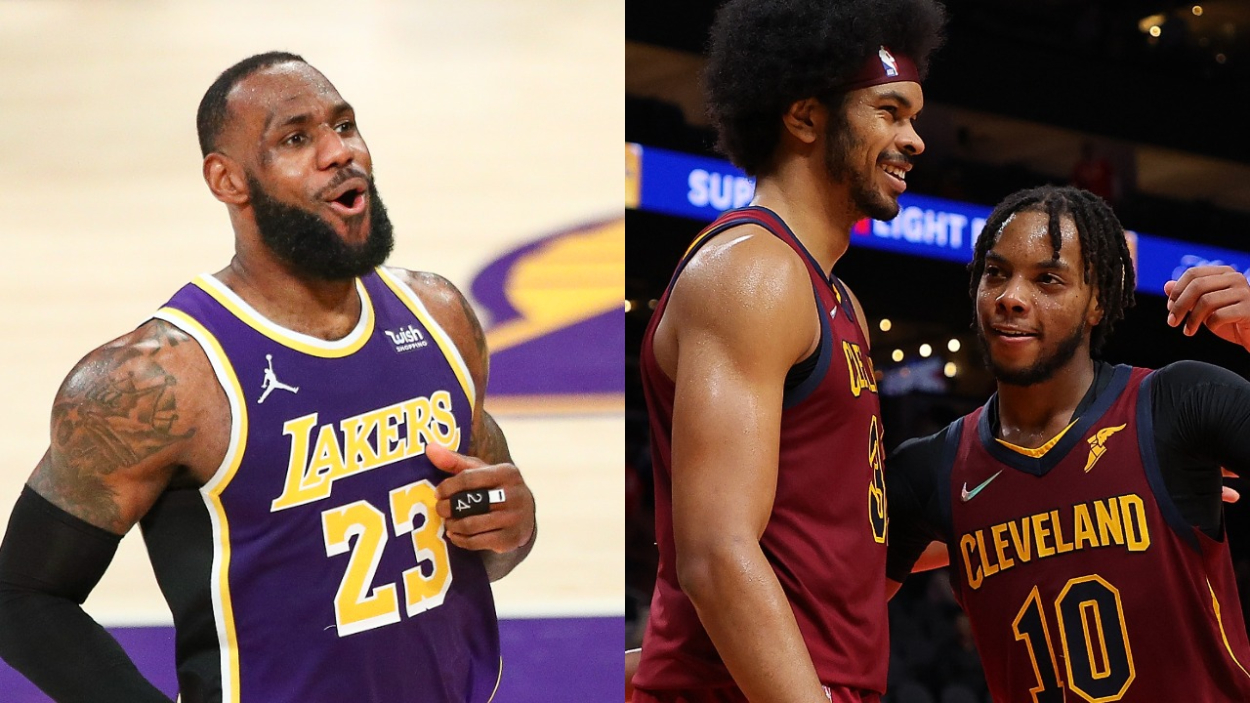 Jalen Rose Says Cavs Give LeBron James Best Chance to Win 5th Title
LeBron James no longer has a chance to win on the Lakers. So, if he actually wants a fifth title, Jalen Rose believes he needs to go to the Cavs.
LeBron James likely thought he would contend for the fifth championship of his career with the Los Angeles Lakers this year. However, LA has been the most disappointing team in basketball, going 27-31 and not even looking like a playoff team for significant stretches of the season.
So, what does James need to do to win that fifth title and get a step closer to Michael Jordan?
After The King's recent comments about potentially returning to his old team, the Cleveland Cavaliers, former NBA player Jalen Rose said he believes the Cavs give James the best chance to win another ring.
LeBron James is a fan of the resurgent Cavs
The Cavs spent the last three years in the wake of LeBron James' departure rebuilding and forming an identity away from the four-time MVP.
It has since paid off, as they have two All-Stars in Darius Garland and Jarrett Allen and numerous other talented young players in Evan Mobley, Caris LeVert, Isaac Okoro, and (the injured) Collin Sexton.
Their youth movement has catapulted them from the bottom of the Eastern Conference last season to a 35-23 record this year, and they sit just 2.5 games out of first place.
LeBron has taken notice.
"I think (president of basketball operations) Koby [Altman] and those guys have done an unbelievable job drafting and making trades," James said to The Athletic's Jason Lloyd. "I think big fella (Jarrett Allen), that acquisition was amazing for them to make that trade. Obviously, Darius Garland is a big-time player. And I think the role that Kevin (Love) is playing right now has kind of uplifted those young guys. … I am not surprised by anything that they're doing right now."
The Ohio kid also discussed the possibility of returning to The Land.
"The door's not closed on that," James said to Lloyd. "I'm not saying I'm coming back and playing, I don't know. I don't know what my future holds. I don't even know when I'm free."
So, is it actually in James' best interest to return to where he grew up?
Jalen Rose believes the Cavs give LeBron his best chance to win a title
LeBron James' comments have fueled significant speculation about his future. And if he decides to leave LA, ESPN analyst and former NBA player Jalen Rose thinks he should take his talents to Northeast Ohio.
"If LeBron really wanted to go win a championship, you know what he would do? He would go to Cleveland and play for the minimum," Rose said on the Feb. 23 episode of Get Up. "That's what he'd actually do, not force them to give up any of their young assets."
Rose is correct; the Cavs likely give him a better chance to win a title over the Lakers. But there's still one factor that could keep James from making the move.
LeBron James might consider a move to the Cavs … but not for the minimum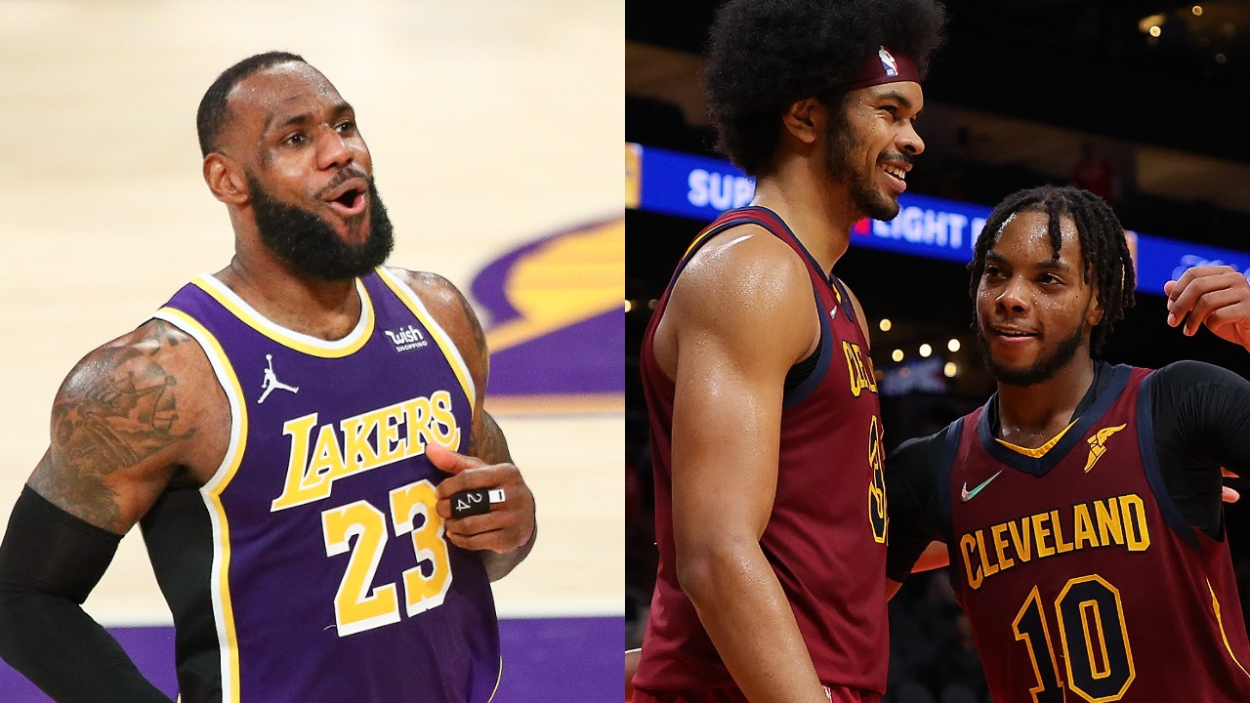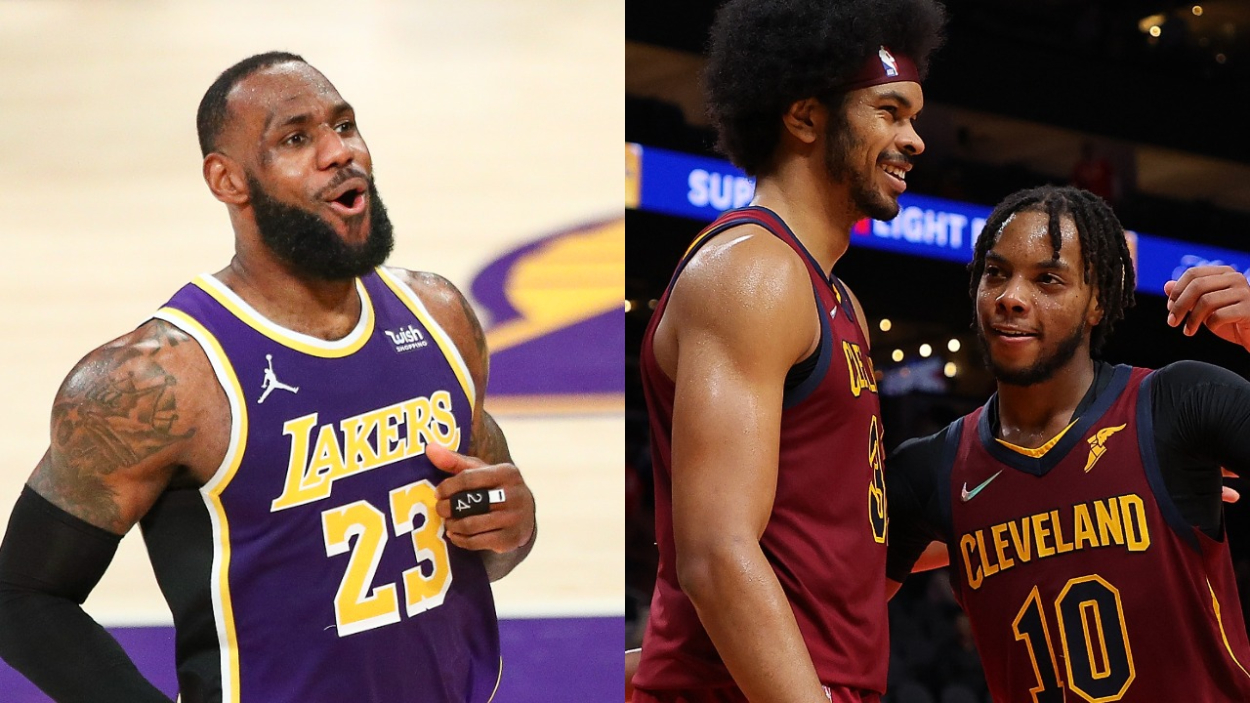 LeBron James' future is actually pretty simple: Go to the Cavs and compete for a championship with Darius Garland, Jarrett Allen, and Evan Mobley. Or stay with the Lakers and not even sniff another ring.
However, money could be the issue.
The Cavs will have something close to a max contract available in 2023 if they let Caris LeVert and Kevin Love hit free agency that offseason. But what if the 27-year-old LeVert becomes too essential to their success the next two seasons? The team would have to choose between him or LeBron – unless the latter plays for a minimum contract.
The odds of that happening, though, appear unlikely.
"I don't play midlevel basketball," James said to Lloyd. "I don't come back for anything below the top."
So, should James consider going back to the Cavs? Yes. But he might have to check his ego at the door and return home on a cheap contract.