Jalen Rose's Father Was an NBA Star, but the Two Never Met
It runs in his blood. Jalen Rose was a solid NBA player, just like his father was. Rose's dad was Jimmy Walker, who had a pretty good career on three different teams and was really successful while playing for the Detroit Pistons. Basketball talent certainly runs in the family, but Rose didn't have a relationship with his dad. Walker and Rose actually never met.
Jimmy Walker was an All-Star in the NBA
The Detroit Pistons selected Jimmy Walker with the No. 1 overall pick in the 1967 NBA draft. In his first two seasons with the Pistons, Walker averaged 10.1 points per game and three assists. He then became a star in his third season in 1969-70. Walker scored 20.8 points per game that season and earned his first All-Star selection. 
He then continued to have success over the next several seasons. After averaging 17.6 points per game and 3.4 assists in 1970-71, Walker scored a career-high 21.3 points per game in 1971-72. That helped him earn the second All-Star selection of his career. 
Walker did not earn another All-Star selection in his career, but he was still an excellent scorer. He averaged 18.5 points per game the next two seasons while playing for the Houston Rockets and the Kansas City-Omaha Kings. Walker then played for the Kings for two more seasons, averaging 16.7 points per game in 1974-75 and 15.7 in 1975-76. 
Walker had a career scoring average of 16.7 points per game. 
Jalen Rose was also a good NBA player
After being a part of Michigan's iconic Fab Five, Jalen Rose went to the Denver Nuggets with the 13th overall pick in the 1994 NBA draft. Rose spent two seasons on the Nuggets and earned 1994-95 All-Rookie honors. He then ultimately averaged 9.1 points per game and 5.5 assists in his two seasons with the Nuggets.
Then in the next five-and-a-half seasons, Rose played for the Indiana Pacers. He only averaged 9.1 points per game and two assists in his first three seasons there, but he became a star in 1999-2000. Rose scored 18.2 points per game for the Pacers that season to go with 4.8 rebounds and four assists. He ultimately earned the NBA's Most Improved Player award that season. 
Rose then continued to be a really talented scorer in the next three seasons. He averaged 21.1 points per game on the Pacers and Chicago Bulls in those seasons. He also averaged five assists and 4.6 rebounds. Rose did not average 20 points per game or more again after the 2002-03 season, though.
In 2003-04 and 2004-05, Rose still played well for the Bulls and Toronto Raptors. He averaged 18.5 points per game for the Raptors in 2004-05. However, Rose only averaged 12.3 points per game for the Raptors and Knicks in 2005-06, and then 3.7 for the Phoenix Suns in 2006-07. He has not played since that 2006-07 season. 
Rose finished with a career 14.3 points per game average to go with 3.5 rebounds and 3.8 assists. 
Rose and Walker never met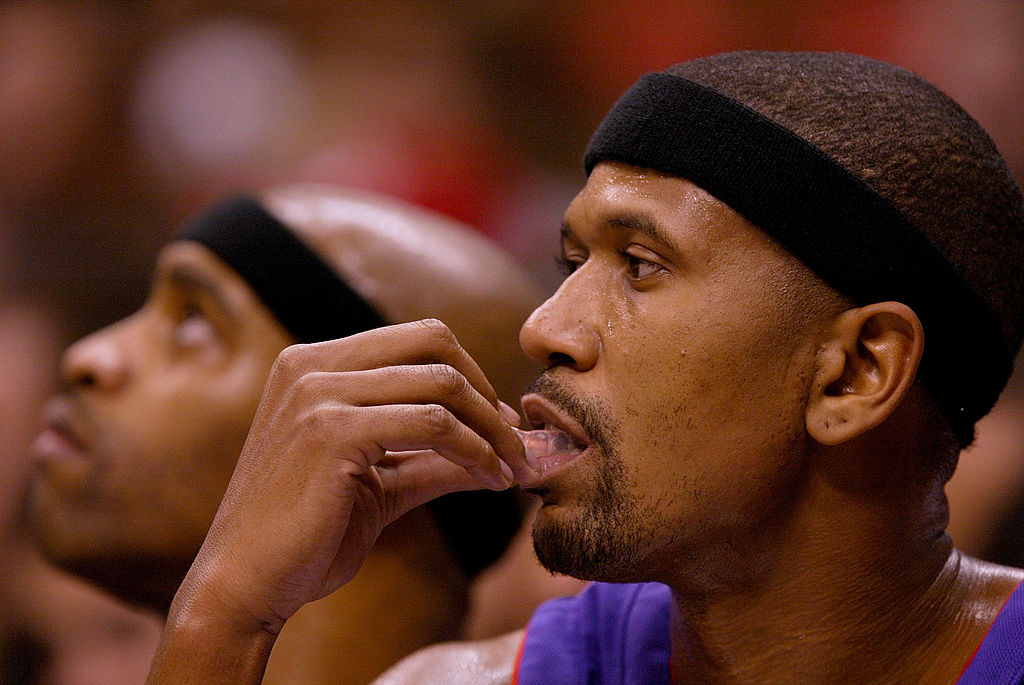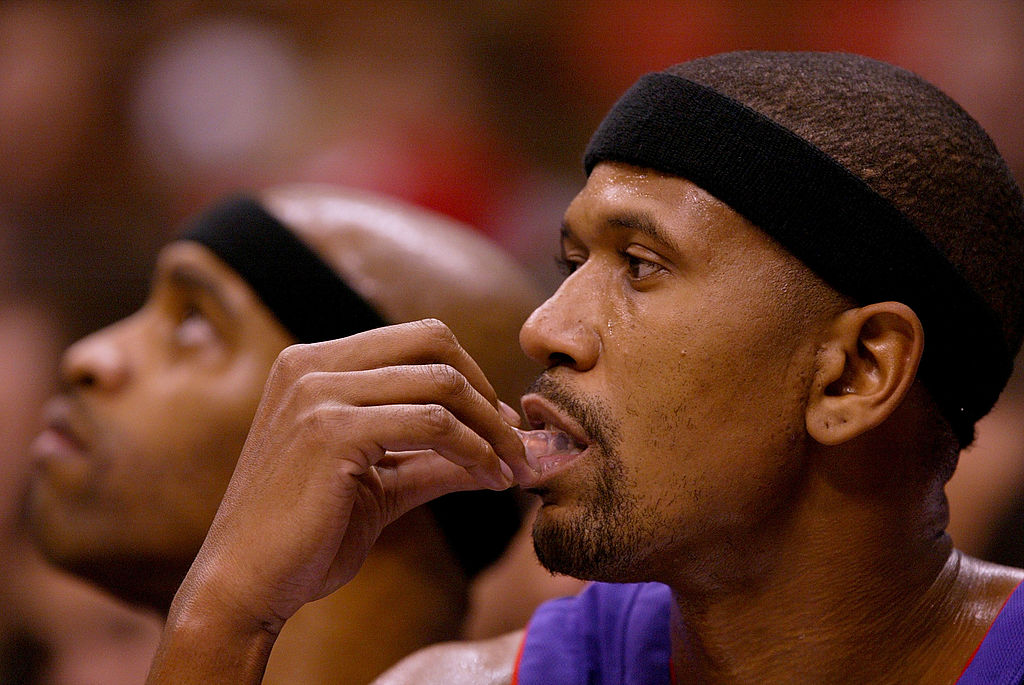 Despite both of them being NBA stars, Jimmy Walker and Jalen Rose never met. Rose learned who his dad was in sixth grade, according to ESPN. His mother, Jeanne, did not talk about Walker much after he abandoned her when she became pregnant in 1972, according to ESPN. His mother and father met each other at a West Detroit nightspot, ESPN reported, and Jeanne did not know he was married at the time.
"A year after Jalen was born, I told Jimmy, 'If you don't give me a dime, at least be a father to your son.' He couldn't even do that," Jeanne said, according to ESPN.
Walker passed away in 2007. Rose attended his funeral and said that the two were actually supposed to meet the same month of his funeral, according to ESPN.
"I was hurt, saddened, and selfishly disappointed that we never got a chance to meet," Rose said, according to ESPN. "You want to know something? We were supposed to meet this month, we were supposed to meet this month."

Jalen Rose
Jalen Rose never got to meet his father. But they seemed to share the same love for basketball. Not many father-son duos end up both being extremely successful, but Walker and Rose defied the odds. They were both stars in the NBA and it's a shame that they never got to meet.
All stats courtesy of Basketball Reference