Jamal Adams' 1 Received Text Message Pushed Him to Say Yes to His New Seahawks Extension
The Seattle Seahawks recently locked down a potential young cornerstone for their franchise, as they agreed to a contract extension with safety Jamal Adams. The move not only keeps Adams in Seattle for the foreseeable future, but it also ensures that the team's defense will not lose one of its young leaders within the coming seasons.
The process of getting Adams signed, though, was challenging; some even wondered if he would skip games this year. However, the three-time Pro Bowler recently revealed that one text was what pushed him to say yes and sign his extension with the team.
Jamal Adams was in a contract dispute with the Seahawks
He has only been in the league since 2017, but Adams has already become one of the NFL's best safeties. 
After going to the New York Jets with the sixth overall pick in the 2017 NFL Draft, Adams immediately became a star. He recorded 83 total tackles as a rookie before earning Pro Bowl honors in 2018 by racking up 115 total tackles and 3.5 sacks. The DB then earned Pro Bowl and first-team All-Pro honors in 2019 with 75 total tackles, 6.5 sacks, and one interception in 14 games.
But Adams eventually grew frustrated in New York, and the Jets traded him to the Seahawks following the 2019 season. 
In his first year in Seattle, the LSU product earned his third consecutive Pro Bowl selection with 83 total tackles and 9.5 sacks in 12 games.
Now, though, Adams is heading into the last year of his rookie deal, so he and the Seahawks had been working on a new contract. The sides had been negotiating for months, and while he reported to camp, he was not practicing because of the situation.
At one point, the Seahawks were even reportedly done negotiating with him because of the fact that he would not accept a deal they felt was fair, per ProFootballTalk. 
And when camp kicked off, the sides were around $4 million apart in regards to his annual salary, according to The Seattle Times. They then agreed on $17.5 million per year, but the defensive back wanted more guaranteed money. He also wanted some of the cash moved to the first three years.
However, on Aug. 17, Adams finally agreed to a four-year, $70 million contract extension with the Seahawks.
Jamal Adams signed his Seahawks contract after receiving a text from his mother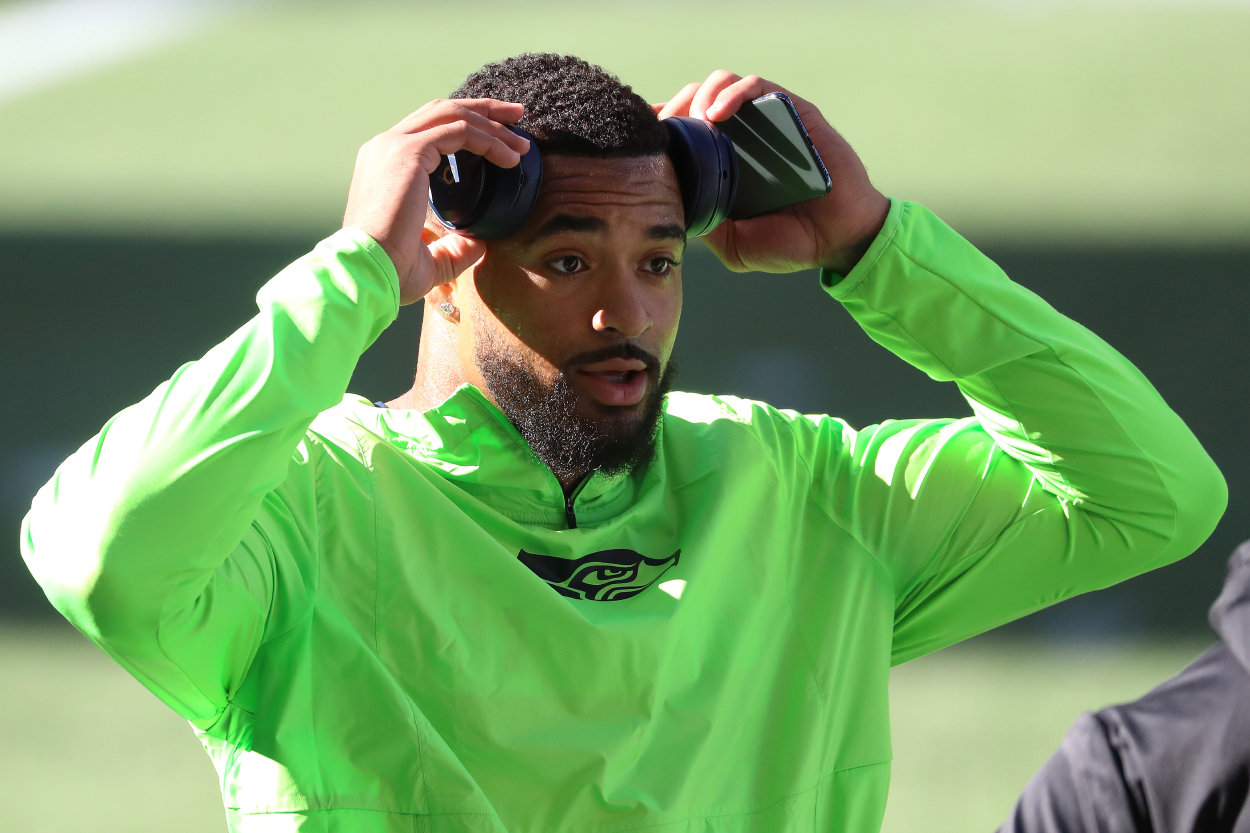 Following the news of his extension, Jamal Adams revealed what finally pushed him to sign his new contract with the Seahawks: a text message from his mother.
"She said my full name, and when my mother says my full name, I think I need to pay attention," Adams said, per ESPN. "She gave me a nice little paragraph and basically just told me that 'you don't have to prove anything else to anybody. You did enough. We're happy.' As long as my family's happy and I'm happy, I can come and do what I love to do, that's all that matters to me."
He later added: "Mom called [after her text]. She called twice, and when mom called and she told me I needed to take the contract, it was a no-brainer. Momma knows best." 
Adams knows whose opinion matters most, and because of that, he will now be able to provide for his family. The safety will receive a $20 million signing bonus, and his contract will have a max value of $72 million, per ESPN. It will also get added on to the last year of his rookie deal, so Adams is now tied to Seattle through 2025.
That last part is what should make the Seahawks and their fans happy.
The Seahawks and their fans should be happy to have him back
With Adams' contract, the Seahawks are locking down one of the league's elite safeties who is also still in his prime. He turns 26 years old in October and should have a lot of years ahead of him.
"This was the plan the whole time, was to go after a great football player, get him in the program, pay what you've got to pay to get it done in terms of draft picks and then knowing that we were going to do a contract," Seahawks head coach Pete Carroll said, per ESPN. "It took a while to get it done, but it's over now."
Carroll also added that Adams has attributes he thinks fans will grow to appreciate.
"What I don't know that our fans realized last year is how he played hurt, played one-armed for a number of games because his shoulder was bad," Carroll said, per ESPN. "If you were at the stadium you probably could see that more clearly. But the toughness that he demonstrated and the grit and all the beautiful aspects that he put forth, our fans I think will come to understand that and appreciate it. He's really something."
The Seahawks may have very well just locked down one of the next great NFL legends.
Stats courtesy of Pro Football Reference