Jamal Adams Has a Fiery Message for His Haters After an Embarrassingly Ugly Start to the Season: 'I'm Not Here to Prove Anything to Anybody'
Jamal Adams' 2021 season is not off to a pretty start. The highly paid defensive back has largely been a ghost in the Seattle Seahawks' struggling secondary, and the rest of the league is beginning to take notice.
This season, Adams has yet to record a sack or a turnover, and he's only logged one pass defensed. He's also yet to record a quarterback hit — a stark contrast from where Adams was no less than a year ago. The former New York Jet was considered the best blitzing safety in the NFL, especially following a 2020 season campaign that saw him record a career-high 9.5 sacks.
Jamal Adams is starting to draw criticism
Part of it is due to Adams' lack of on-field production, and part of it is due to the Seahawks' slow start to the season. Regardless, he is quickly becoming an oft-criticized name around the NFL these days.
From being labeled "blitz boy" to being considered one of the most overpaid players in football, Adams is struggling to even show his face on Sundays without being criticized.
For what it's worth, the Seahawks invested an unprecedented amount of resources into acquiring and then retaining Adams. They traded two first-round picks to New York for Adams in 2020 and then followed it up by handing him a $70 million contract extension this past offseason. With an average annual value of $17.5 million, it's the largest safety contract in the NFL by over a million.
When you're highly paid, extra attention will rain in left and right, especially negative attention.
Jamal Adams fires back at the haters
Up to this point, Adams hasn't had much to say regarding his lack of production this season. However, following Seattle's Week 6 loss to the Pittsburgh Steelers, he finally offered up a retort to his critics.
"I'm not really here to complain about the opportunities that I don't have or that I don't get from last year to this year," said Adams.
"I'll be honest with you. I'm not here to prove anything to anybody. You know what I mean? I'm here to prove myself right. I'm grateful to continue to play this game at a high level. I don't get caught up in the outside noise. I don't get caught up on mistakes. Because at the end of the day, we are human. We make mistakes. But, hey, the good thing is I got another opportunity to make up for it."
The clock is ticking in Seattle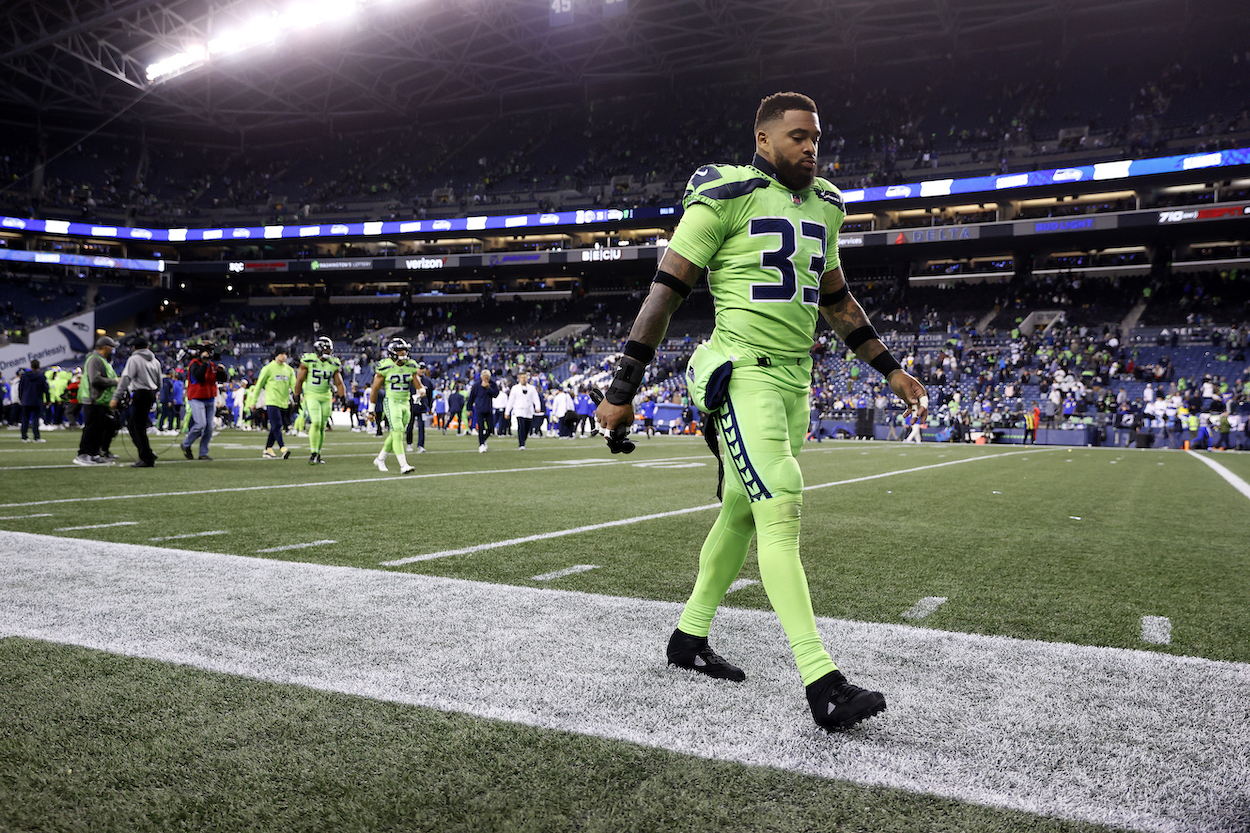 Despite Adams' attempt to take the high ground against his doubters, the truth of the matter is Seattle is operating on expired time at the moment.
They're 2-4 through their first six games, and Russell Wilson is out with a hand injury. The defense is the group that needs to be stepping up in his absence. The Los Angeles Chargers and Arizona Cardinals both look like legitimate Super Bowl contenders to make matters even worse.
If the Seahawks want to make a second-half surge, their $70 million safety is the one who needs to lead it.
All stats courtesy of Pro Football Reference.
RELATED: The Denver Broncos Just Admitted a $9.5 Million Failure That Casts Further Doubt on a Struggling Front Office