Jamal Adams Has a Surprising Reason for Wanting to Join the Cowboys
The thought of Jamal Adams and Dez Bryant playing together on the Dallas Cowboys may seem like a far-fetched fairy tale, but there's an undeniable sense that fate is at work here. Right now Adams is still with the Jets, and Bryant is unemployed. If fate has its way though, this could change.   
Jamal Adams' accomplishments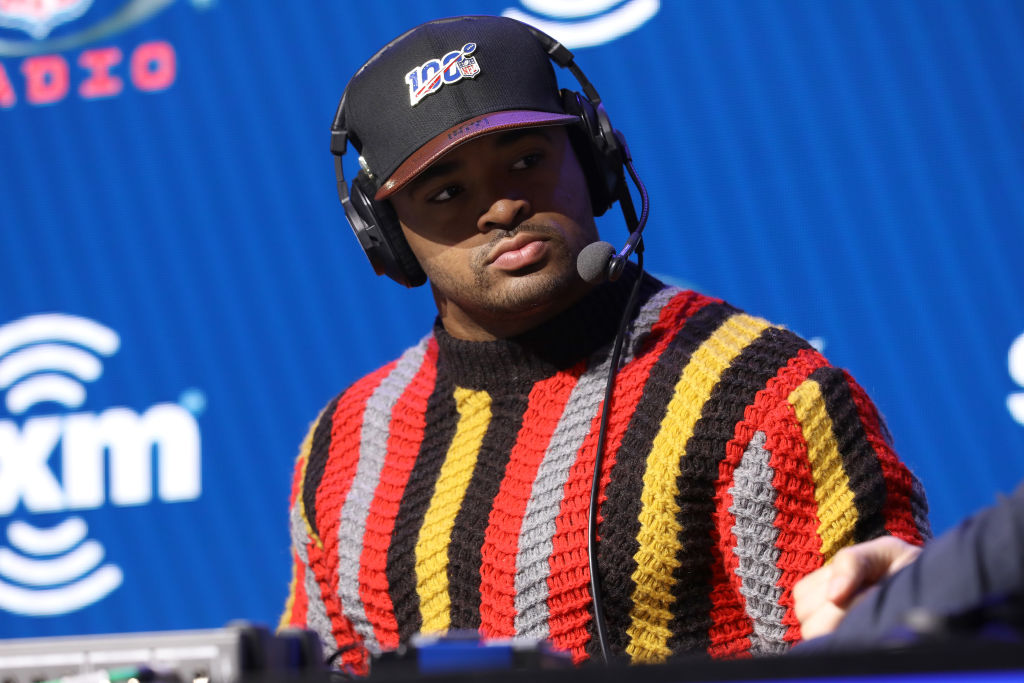 Adams is currently a strong safety for the New York Jets. He attended LSU and was drafted in 2017 as the sixth overall pick. In his three years in the league, Adams has been a two-time Pro Bowl selection and an All-Pro safety once. The Texas native has put up solid defensive numbers with two interceptions, four fumble recoveries, and 273 tackles.
While at LSU, Adams posted 209 tackles and five interceptions. He was a freshman All-American in 2014, and First-Team All-American in 2016, as well as a permanent team captain in his final year. As one of the best defensive players in LSU's history, to say that Adams is a solid player is an understatement; he's an asset wherever he goes.  
Why Adams wants to join the Cowboys  
One reason: to play with Bryant. You're probably saying to yourself, "Bryant doesn't play for Dallas anymore. They fired him in 2017." And you'd be right. Here's where the wheels of fate start turning.   
It's no secret Bryant left the Cowboys under less-than-stellar circumstances, as CBS Sports reports. After a public falling out with Cowboys offensive coordinator Scott Linehan and head coach Jason Garrett, Bryant found himself unexpectedly out of a job.   
My, how things have changed in Dallas. Both Linehan and Garrett parted ways with the team, and fans are witnessing an entirely new coaching staff at the helm. It's also no secret Bryant has maintained a positive relationship with Cowboys owner Jerry Jones.   
This makes a possible return to Dallas for Bryant well within the realm of possibility. How does this relate to Adams? We're not into keeping secrets around here. According to his Twitter account, it is no secret that Adams is friends with Bryant to the point of being downright enamored. 
The two have been in contact on multiple occasions, and a sincere friendship sprung up. It's clear that Adams has a burning desire to play on the same team as Bryant no matter what it takes. But how could this ever happen with Bryant not even currently playing in the NFL?  
How Adams could play with Dez Bryant
Bryant is hungry to return to the field. Time is running out for the aging receiver, and he's already lost two years due to politics. Right now, we see three scenarios for how Bryant might be able to return to the league: 
1. Kansas City Chiefs  
An active social media user, Bryant updated his followers on his workouts via Twitter. Recently, though, Bryant had an interesting workout with Super Bowl-winning quarterback Patrick Mahomes. This fueled rumors that Bryant would go to Kansas City if he returns. The downside to this scenario, however, is no Adams.   
2. New York Jets  
The second-most likely contingency is that Bryant joins his friend Adams on the New York Jets. As far as rumors go, Bryant joining the Jets might not be as far-fetched as you think as Fansided reports. The Jets need a solid receiver like Bryant who by virtue of experience is the perfect fit. Plus, he comes with a built-in reference.  
3. Dallas Cowboys  
Let's indulge our fantasy for a second. While this might be the most far-fetched scenario, how great would it be for Bryant to return triumphantly to his "home" in Dallas, exonerated, a war hero? How great would it be for Adams to bring his defensive talents to a team that's building on its young potential?
It would be a win-win-win situation for Dallas, Bryant, and Adams. It might not be in the cards, but hey, fans can dream, right?
Follow more updates from Sportscasting on our Facebook page.