NFL: Bucs QB Jameis Winston Says O.J. Howard is the Best TE in Football. Is He
Tampa Bay Buccaneers quarterback Jameis Winston has high praise for his teammate, O.J. Howard. When speaking about the retirement of Rob Gronkowski, Winston threw Howard's name out as a possible replacement for the title of best tight end in the league. Winston spoke about Gronkowski, but he quickly turned the attention over to Howard, telling The Athletic, "So without further ado, the NFL's best tight end, O.J. Howard. He's the best in the game."

It is a bold prediction, and many have reason to question Winston's confidence, but a look at Howard's numbers help us see where Winston comes from, even if we don't agree with his conclusion.

Receptions among tight ends
Howard was tied with Mark Andrews and Ricky Seals-Jones for the 19th-most receptions in the NFL among tight ends with 34 catches. However, with only 10 games under his belt, his ranking could have skewed a couple of places higher if he played more. Regardless, it is a bold claim to say that someone who hasn't yet stuck out as a reliable option will make that leap.

O.J. Howard doesn't have to match the large number of receptions that Zach Ertz, who led the league with 116, but he will need to get those numbers up if he wants to be in the debate. With Winston looking to take his game to the next level and Howard expected to have a larger role with the Buccaneers in his third year in the league, he could see the increase needed to put him in the conversation for best tight ends in the NFL.

Receiving yards
Howard's yardage is where his numbers begin to look more interesting. His total yardage was 14th among the league's tight ends. That shows that he can hang with many of the league's best. Just like his receptions, one has to believe that his yardage may have been even higher with more action, and a look at his averages from the season show that an increased role could make these numbers shoot up.

On average, O.J. Howard averaged roughly 16 yards per catch. That put him ninth among tight ends, and first among tight ends with a significant amount of receptions. Per game, Howard's numbers look even better, as he placed fourth among all tight ends in average yards a game. With Winston and the Buccaneers offense looking to find him more in his third year, it would not be a surprise to see Howard jump to the top with a good, healthy, productive season.

Touchdowns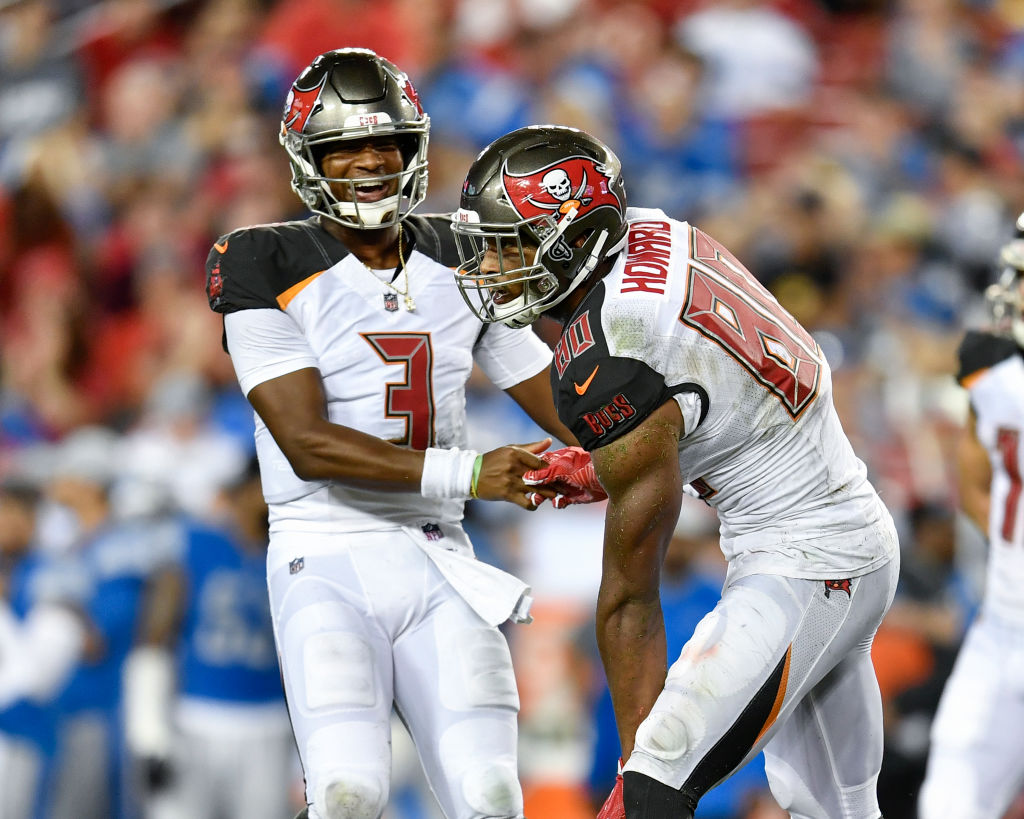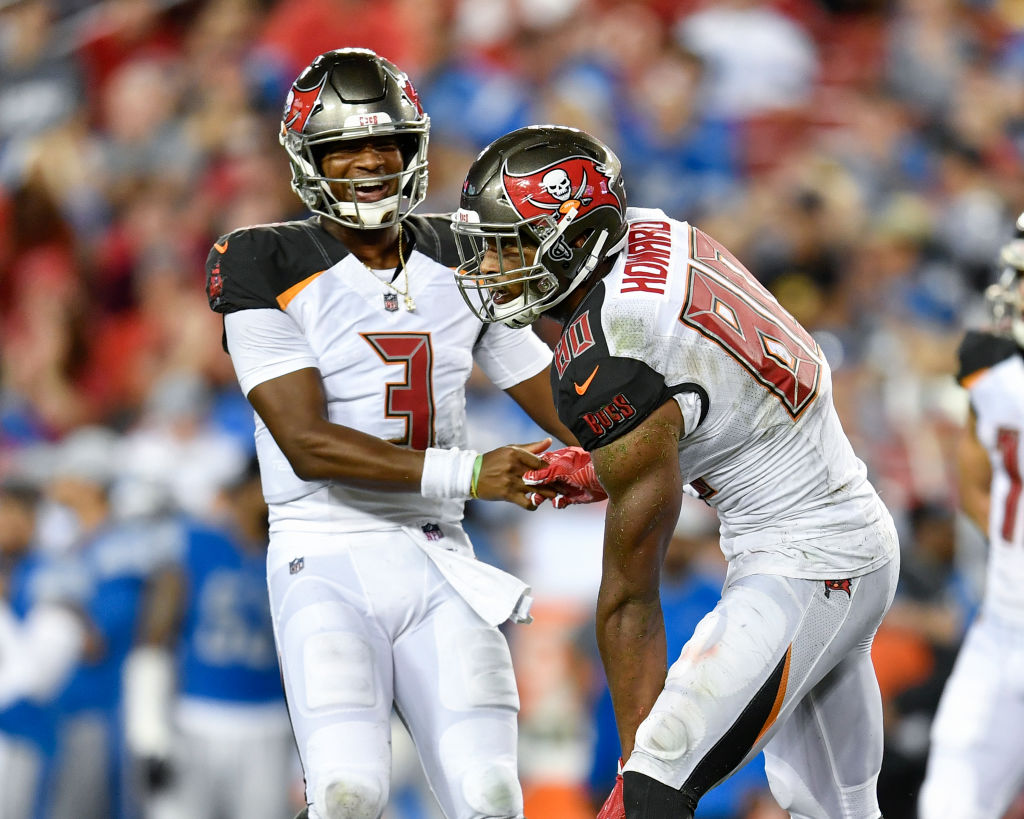 Even with several games missed, O.J. Howard was seventh among tight ends when it came to touchdowns. Had he stayed healthy, he may have comfortably been second or third overall. Those are promising numbers for somebody who was only in his second year. As he gets more touches, it could mean that he is en route to becoming a scoring machine on the football field.

At the end of the day, the winner of a football game is the one with the most points on the board. Howard has things to work on, but a young player who seems this close to being on the cusp of greatness has reason to believe that he will make a leap during his third year, especially if his health cooperates.

Was Jameis Winston right about O.J. Howard?
Teammates always prop up their teammates, and Howard still has a lot to learn as he enters his third year. At his best, he has looked like a star in the making, but at his worst, he has been inconsistent. Those flashes of stardom are a promising look into the future for O.J. Howard, and even if Winston was merely propping up a young teammate, the numbers say that his claim is not entirely irresponsible. Time will tell if he is right.