Jamel Herring Is Missing the Top Rank Boxing Title Event After Getting COVID-19 Twice
Many sports are looking to return in the near future despite COVID-19. The UFC has already started hosting fights, and soon, boxing will make its return. That said, boxing champ Jamel Herring was forced to withdraw from one of the first major boxing events during the pandemic because he caught COVID-19.
Jamel Herring's boxing career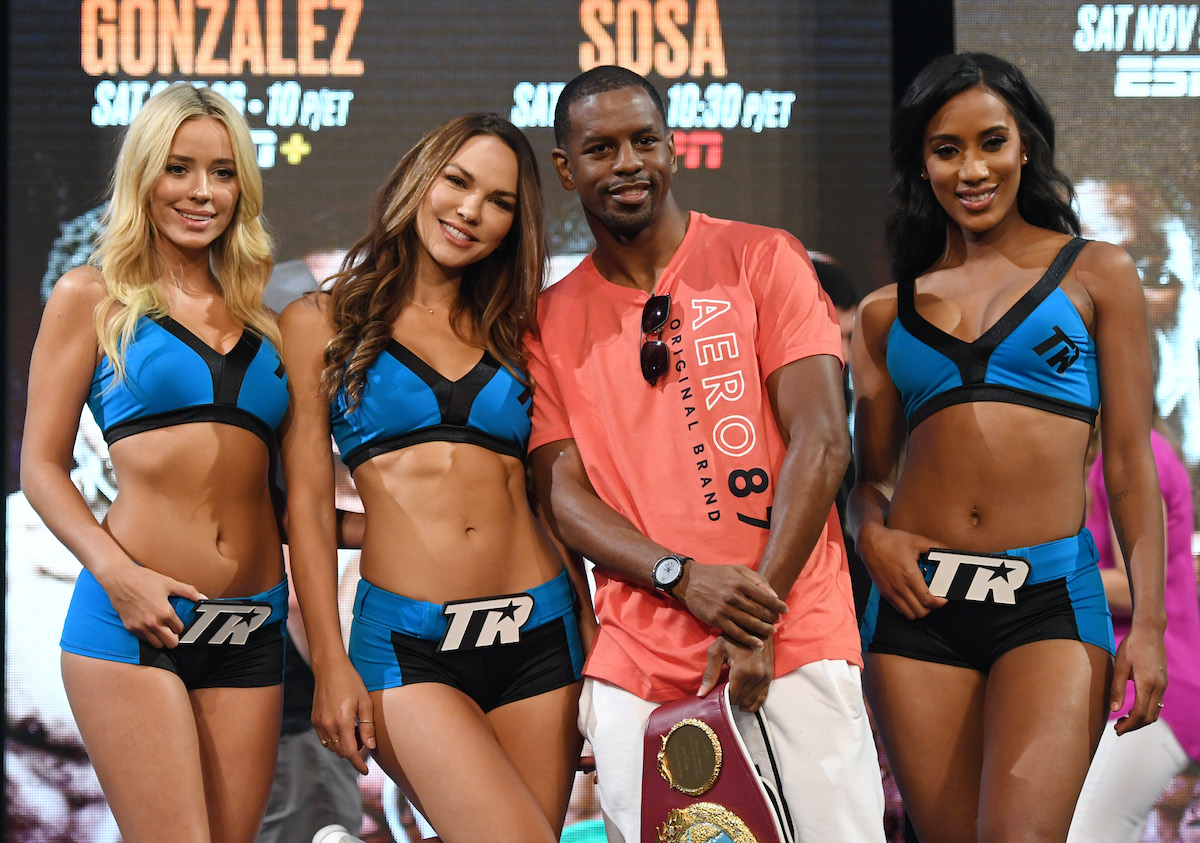 RELATED: Oscar De La Hoya Used His Massive Net Worth to Buy a Pro Soccer Team
While Herring may not be the most famous boxer, he does represent the struggles of many boxers who hope to succeed in the sport. Like Team USA wrote, he's unique among his peers. Herring is not only an Olympian, but he was also in the Marines while competing in the Olympics. 
Not only that, but he's served in the Marines for a long time, even before he boxed in the Olympics. Herring was deployed to Iraq twice. First, in 2005, he was sent to Fallujah, and then again in 2007 he went to Al Taqaddum. In the meantime, he kept boxing. Eventually, Herring became such a good boxer that he decided to make a career out of it. 
Team USA said he reenlisted as a basic field electrician for the Marines, which gave him more time to box. Herring boxed so well he made it to the 2012 Olympics in London. Unfortunately, despite winning gold in the trials, he lost his first match there. Regardless, he turned pro soon after. Currently, he has a record of 21-2 as well as the WBO junior lightweight title.
Jamel Herring tests positive for COVID-19 twice
RELATED: Top Rank Boxing Founder Bob Arum Has a Stunning Net Worth
After his 2019 victory against Lamont Roach Jr., Herring was supposed to defend his belt against Jonathan Oquendo on July 2, 2020, reports CBS Sports. However, after he experienced some symptoms, he got himself tested for COVID-19, and surely enough, he tested positive for it. Since he tested positive on June 22, Top Rank delayed the event until July 14 in hopes that Herring would be good to go.
However, just a day before the fight, CBS Sports said that he tested positive again for COVID-19. This was a surprise since he had gotten himself retested on July 2nd and the test came back negative. Regardless, he was forced to pull out of the event once again.
A few days later, Herring posted on social media saying that his latest test was negative. This means that his second positive test was probably a false positive. Regardless, this shows why returning to sports may still be a bad idea.
Many athletes have already tested positive for COVID-19
Many athletes, as well as many people who work with athletes, have tested positive for COVID-19 in recent weeks. Many of these cases are mild. But they still show how highly infectious the disease can be and how gyms are still an easy way for COVID-19 to get around.
A lot of athletes have home gyms to train at. But eventually, they'll have to compete with other athletes, and these interactions may lead to more infections. Other major sports leagues, like the NFL, haven't returned yet. But when they do, it's almost guaranteed that some people will get it. 
Obviously, it's hard to say how each person will be affected by the disease, but even athletic people aren't safe. UFC champ Khabib Nurmagomedov's dad and coach recently passed away from COVID-19, and he's been an athletic person for his entire life.