James Conner Survived Cancer and Just Bought His Father the Ultimate Gift
Pittsburgh Steelers running back James Conner inspired millions when he beat cancer. Now, Conner is giving back to those who were by his side the entire time.
Conner has already played three NFL seasons and saved up enough money to reward his family. The Steelers running back had the opportunity to buy his father an amazing gift.
James Conner is entering his fourth season wth the Steelers
James Conner didn't need to go far when the league called his name in 2017. He entered the NFL as a third-round pick from the University of Pittsburgh — which plays its football games at Heinz Field, the Steelers' home — and grew up in the state.
Conner spent his first season backing up Pro Bowler Le'Veon Bell. When Bell sat out the 2018 season hoping to earn a new contract, Conner used the opportunity to clinch a starting role in Pittsburgh.
The second-year back ran for 973 yards and 12 touchdowns on 4.5 yards per carry; he also caught 55 passes for 497 yards and a touchdown.
Although Conner averaged four yards per carry last year, his overall numbers dipped to 464 yards and four touchdowns in 10 games. He missed six games with various ailments and the Steelers wound up out of the playoffs.
Conner beat cancer while in college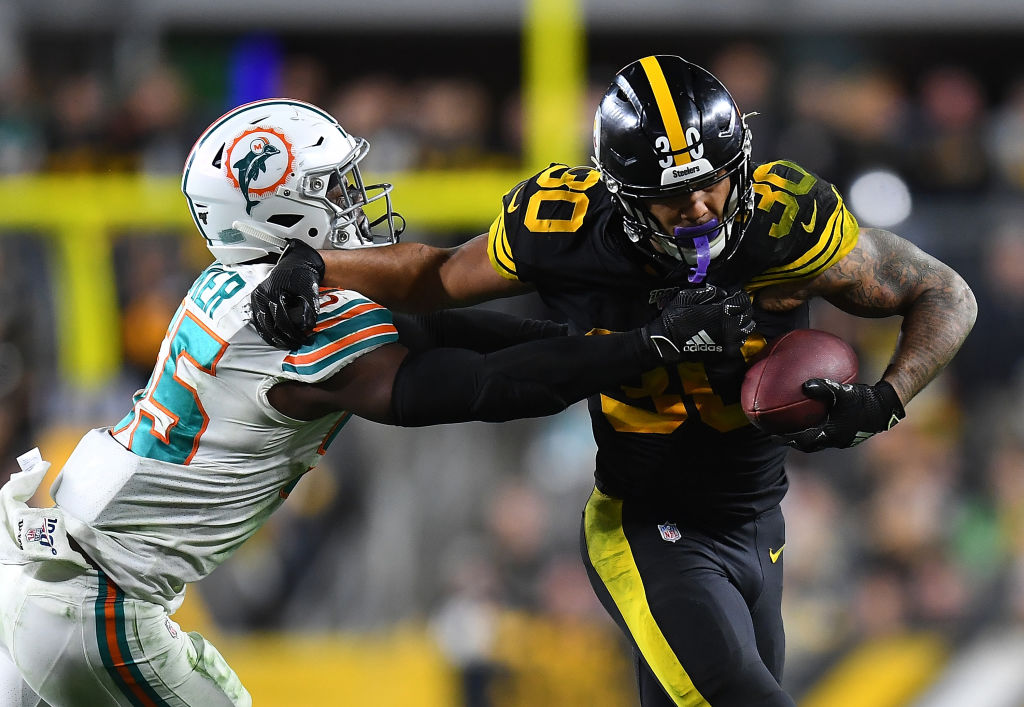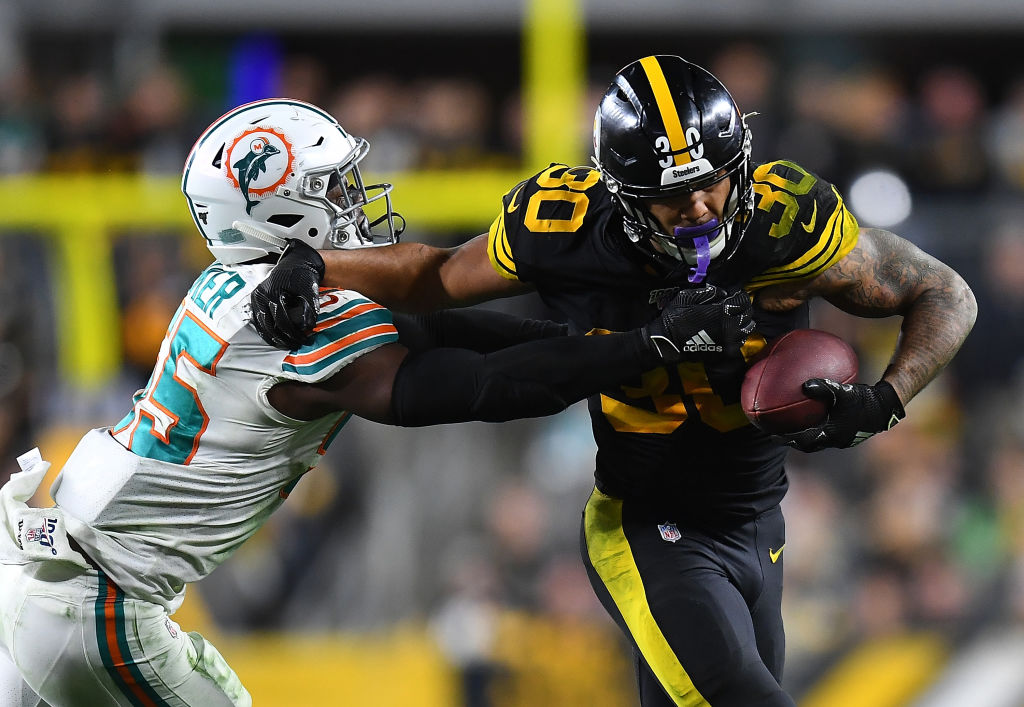 James Conner's most significant victory has nothing to do with what happened on the field.
In December 2015 and while rehabbing a torn MCL in his knee, Conner announced he'd been diagnosed with Hodgin's lymphoma. Conner continued participating in non-contact drills during his treatment.
In May 2016, months before his final college season began, Conner went public with another announcement: he was cancer-free. Conner ran for 1,092 yards and 16 touchdowns as a redshirt junior in 2016.
Conner earned the ACC Brian Piccolo Award, an honor given to the "most courageous" football player in the conference. Boston College defensive end Richard Yeargin, whose playing career appeared to have ended after he sustained fractures in his vertebrae in a 2017 car crash but returned to the field last fall, won the award in 2019.
James Conner just bought his father an amazing gift
James Conner just passed the fourth anniversary of him conquering cancer. That milestone perfectly coincided with a gift for his father, Glen Conner Sr.
The younger Conner tweeted a video of him giving his father keys to a new truck. Glen Conner was so caught off guard that he struggled to speak after James gave him the keys.
James Conner is entering the final year of his rookie contract. A strong 2020 season will put him in an excellent position to earn a lucrative deal next spring, whether it is with the Steelers or another team.
Even if Conner never cashes in and receives a mega deal, he persevered and earned enough money to take care of his family. That in itself is an accomplishment he should treasure forever.