James Harden Makes an Absurd Statement About His Personality That Runs Totally Counter to How He Handled His Trade Saga
Before he became a member of the Brooklyn Nets' superstar trio, James Harden was a disgruntled member of the Houston Rockets in a dramatic trade saga that even the most gripping of daytime soap operas would struggle to match.
Harden made his desire to leave H-Town known last summer. Initially, the Rockets showed no interest in trading their franchise player, forcing The Beard to resort to theatrics. He basically left the organization with no choice but to deal him after airing his grievances in public and showing poor leadership behind closed doors.
Despite how his situation unfolded, however, Harden claims he does not desire the spotlight.
James Harden said he isn't an attention-seeker when asked about Ben Simmons' trade saga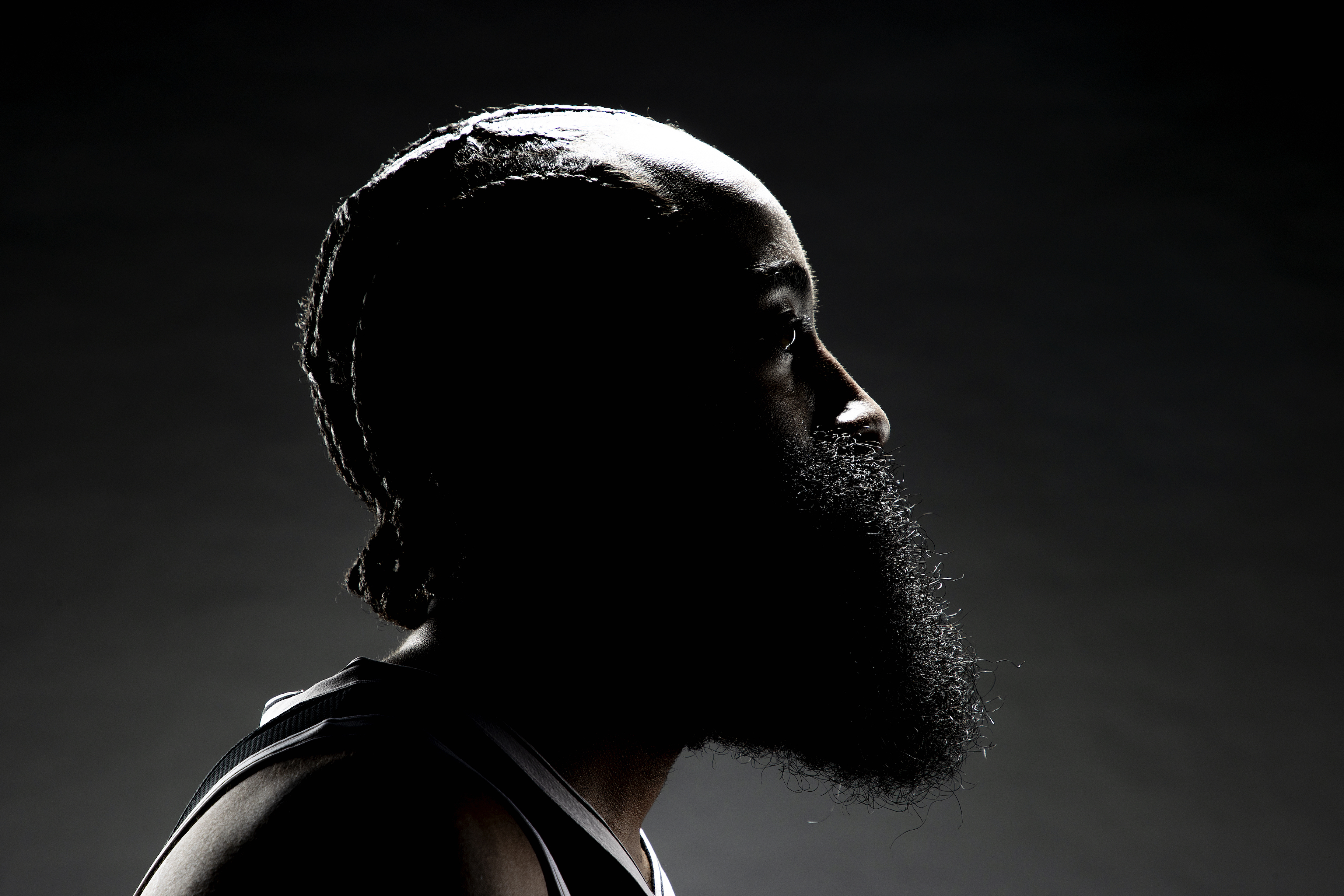 Ben Simmons' ongoing standoff with the Philadelphia 76ers has some harkening back to the dynamic between James Harden and the Houston Rockets last fall.
Harden, however, does not see the parallel.
Various media members asked The Beard about Simmons last week, to which he said he prefers not to speak on those things and added he felt his situation was "totally different." But Harden had an interesting comment when he extrapolated on the circumstances surrounding his departure from the Rockets.
Harden has far less discomfort being in a more ideal situation in Brooklyn.
Still, it's hard to feel even a semblance of pity for him and what he endured in his final months with the Rockets. The former league MVP might claim not to seek out attention, but that's precisely what he did in forcing his way out of Houston.
The Beard constantly attracted the attention of the masses with his antics
James Harden caused a stir with just about everything he did last offseason.
First, there was the training camp no-show. His absence might not seem strange on its face. After all, NFL players hold out of training camp whenever they want new money or hope for a trade. But Harden's failure to report for the start of camp was especially notable because he was busy partying with rapper and songwriter Lil Baby in Atlanta and Las Vegas.
When Harden did report, he remained standoffish with the media and drew the ire of fellow Rockets veterans John Wall and DeMarcus Cousins. During one postgame media session, Harden openly said he didn't think the Rockets were talented enough to compete and stated, "I don't think it can be fixed."
Whether he was creating friction with teammates or stirring the pot in the media, the apparently low-key Harden always required attention as he constantly reminded Rockets brass he had no intention of playing out the remainder of the season in H-Town.
Now, Harden's strategy obviously worked. He managed to steer his way to Brooklyn. But it's somewhat hard to believe it was terribly uncomfortable for Harden because of how persistent he was and how frequently he thrust himself back into the heart of the news cycle.
Will a healthy Harden help lead the Nets to an NBA title?
As Harden noted last week, the drama is over and done with. Well, sort of.
No longer is Harden fretting over his future. Even though he's in the final season of his current contract, he seems content on taking things as they come and trying to lead the Nets to an NBA title.
However, Harden and the Nets will still garner plenty of attention. The Beard, in particular, could be a figure of interest because of his hamstring.
The 32-year-old missed 28 games during the regular season with a poor hamstring, and he aggravated the injury in Game 1 of the conference semifinals against the Milwaukee Bucks. Harden claims he is feeling healthy, but it remains to be seen whether he can avoid another physical setback.
Conversely to his trade saga, Harden probably prefers to avoid the headlines and play basketball as he prepares for his second season in Brooklyn. Yet he'll once again find himself under scrutiny if he and the Nets fail to at least get to the NBA Finals this time around.
RELATED: James Harden Inspires Young Hoopers and Scares the Nets in the Very Same Breath