NBA: The Players Who Owned the Free Throw Line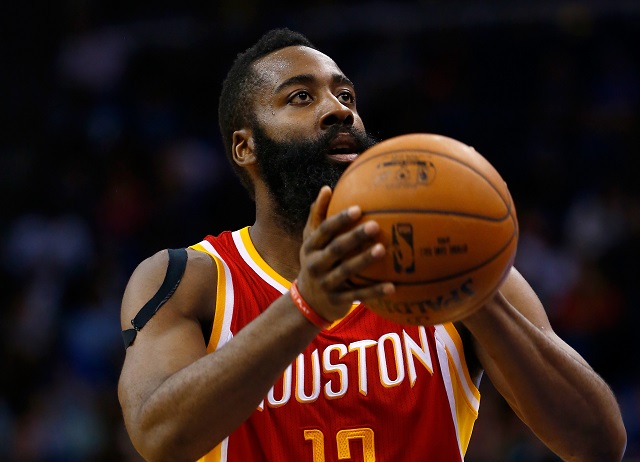 In a 118-108 win over the Denver Nuggets, James Harden scored 50 points for the first time in his career. Considering what a dominant offensive player he is, it's surprising that The Beard has never hit that mark before. Prior to this performance, his career best was 46, and he accomplished that back in 2013. Perhaps unsurprisingly, the decidedly lackluster Nuggets were simply no match for the NBA's second-leading scorer.
Harden was his usual self on the offensive end, going 12 for 27 from the field, including knocking down 4 three's. Where he really proved his worth was on the free throw line, making 22 of 25.
That's right, folks. James Harden hit 22 free throws. That. Is. Crazy. That was when we knew: James Harden is not human, he's a free throw-shooting machine hell-bent on world domination. There is no way that anyone has ever hit that many free throws in a single contest before, right? Not so fast. Here are three players who truly owned the free throw line.
3. Dwight Howard
Points from free throw line: 25
Game: Los Angeles Lakers vs. Orlando Magic
Date: March 12, 2013
Dwight Howard is not known for his proficiency from the free throw line, which is why his old team had no problem sending him to the charity stripe when the Los Angeles Lakers visited Orlando on March 12, 2013. Howard made the Magic pay for their "hack-a-Dwight" strategy by knocking down 25 of his 39 attempts.
In all fairness, the Magic couldn't have expected their plan to backfire. While with the Lakers, D12 shot 58.1% from the free throw line, so common sense suggested that the odds were in Orlando's favor. But by shooting 64.1% that night, Howard turned into the Superman of freebies. He would finish the evening with 39 points and 16 rebounds, and lead the Lakers to a 106-97 victory.
2. Michael Jordan
Points from free throw line: 26
Game: Chicago Bulls vs. New Jersey Nets
Date: February 26, 1987
There is nothing on the basketball court that Michael Jordan can't do well. And on February 26, 1987, against the New Jersey Nets, his Airness made sure that his free throw shooting skills were on point. Jordan was almost perfect from the line, going 26 for 27 for a cool 96.3%. The next closest Chicago Bull had just eight attempts from the free throw line, which is fine because MJ pretty much took care of the Nets all by himself.
With Michael Jordan leading the way, the Bulls wound up winning by a score of 128-113. Not only was Jordan near perfect from the line, he also knocked down 16 of his 25 field-goal attempts, on his way to a 58-point performance. Don't feel bad for the Nets. It's not as if anyone could stop Jordan during his illustrious career. That's why Mike's the best of all time.
1. Adrian Dantley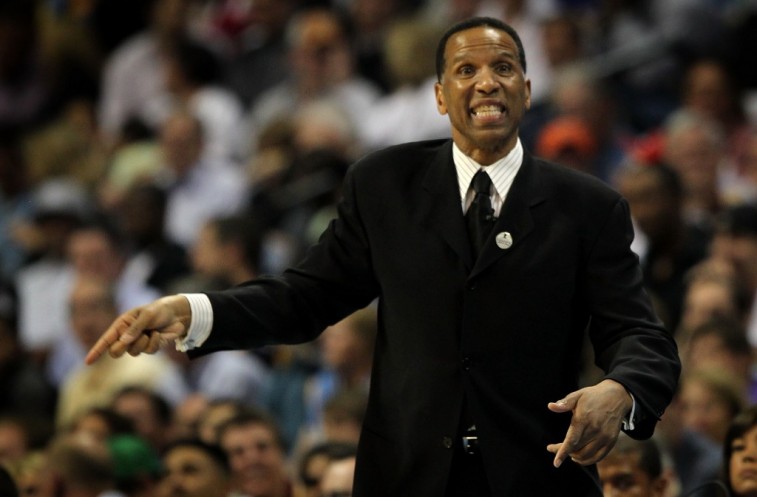 Points from free throw line: 28
Game: Utah Jazz vs. Houston Rockets
Date: January 4, 1984
Adrian Dantley set the bar for phenomenal achievements at the free throw line when his Utah Jazz took on the Houston Rockets on January 4, 1984. The Hall of Famer tormented the Rockets to the tune of 46 points, on 9 of 15 shooting. And yet, the real damage was done at the charity stripe. Dantly made 28 of 29 free throws for a remarkable 96.6%. The Jazz won the game 116-111, and their superstar small forward led the charge. Interestingly enough, this wasn't the only time that A.D. would kill it from the line.
On October 31, 1980, in a contest between his Jazz and the Dallas Mavericks, Dantley would step to the line 29 times and knock down 26 of them. These freebies helped him secure 50 points and lead the Jazz to a 144-122 win. And while 26 free throws is certainly good, 27 is better. Dantley would make this many free throws on November 25, 1983, against the Denver Nuggets. Once again, the Jazz came out victorious and Dantley finished the night with 47 points.
As you can see, when it comes to big-time performances from the free throw line, no one did it better than Adrian Dantley.
All statistics are courtesy Basketball-Reference.com and ESPN.go.com.