James Harden Is a Lock to Own This 1 NBA Record
Houston Rockets superstar James Harden is currently one of the most electrifying — and durable — players in the NBA, with a scoring prowess that few other players can rival. How prolific is he? Harden just matched Michael Jordan in the record books. He uses a variety of moves to rack up his points. That said, his most lethal weapon is undoubtedly his 3-point game. Harden shoots threes at such a prolific rate that he has a legitimate chance to challenge for the record. Let's take a look at Harden's success so far, as well as his prospects moving forward.

James Harden's career so far
The Oklahoma City Thunder selected James Harden with the third pick in the 2009 draft. During his three seasons playing off the bench for the Thunder, Harden rapidly developed his skills. By 2012, he was such an instrumental part of the Thunder's rotation under coach Scott Brooks, that he managed to take home to NBA Sixth Man of the Year award.

In 2012, the Thunder offered Harden a four-year contract extension, but talks ultimately broke down, with the Thunder hesitating to put themselves in the luxury tax to keep Harden. Instead, in what many basketball analysts now consider one of the major blunders in recent NBA history, the Thunder traded James Harden to the Houston Rockets. In return, they netted a bevy of role-players and several future picks — one of which ended up turning into Steven Adams.

The Thunder received some decent pieces in exchange for James Harden, but nothing on the level of what Harden has become for the Rockets.

Harden's evolving 3-point game
With the Rockets, Harden quickly proved that he was capable not only of starting but also of establishing himself as a bonafide superstar. Although his effective field goal percentage initially took a bit of a dip due to his increased ball-handling duties, he had soon learned to handle the increased attention defenses gave him. His numbers ballooned in basically all categories — including his 3-point shooting.

Of course, Harden was no slouch shooting the 3-ball during his Thunder days. In fact, in Harden's very first season in the league, he earned the fourth-highest 3-point percentage of all time for a player under the age of 21. Amazingly, his 3-point percentage has remained remarkably stable throughout his career, with an average value of 36.5 percent.

The number of Harden's 3-point attempts, on the other hand, rose every single year of his career. Harden more than doubled his 3-points attempts between his first season in Houston (6.2) and this season (13.9). As you might assume, his number of made 3-pointers has seen a corresponding increase, from 2.3 in 2012-13 to 5.1 today.

James Harden is all but a lock to set the 3-point record
At a certain point early in his career, it became clear that James Harden had a chance to establish himself as one of the most prolific 3-point shooters of all time. Yet few people would have predicted how rapidly Harden would rise through the ranks. At just 30 years old, he already finds himself in the all-time top-10 for made 3-pointers.

Earlier this season, Harden set a milestone by passing Paul Pierce for the No. 8 on the 3-pointers made list. As of December 24, 2019, Harden has 2,178 3-pointers made. The next three players ahead of him on the list are:
Jamal Crawford: 2,220
Vince Carter: 2,258
Jason Terry: 2,282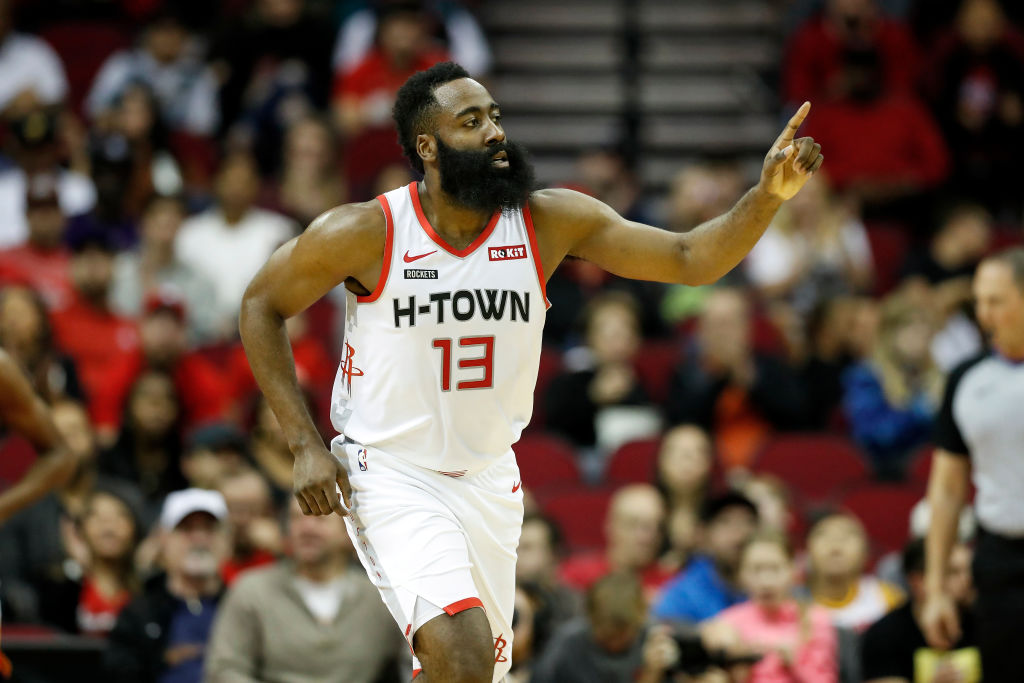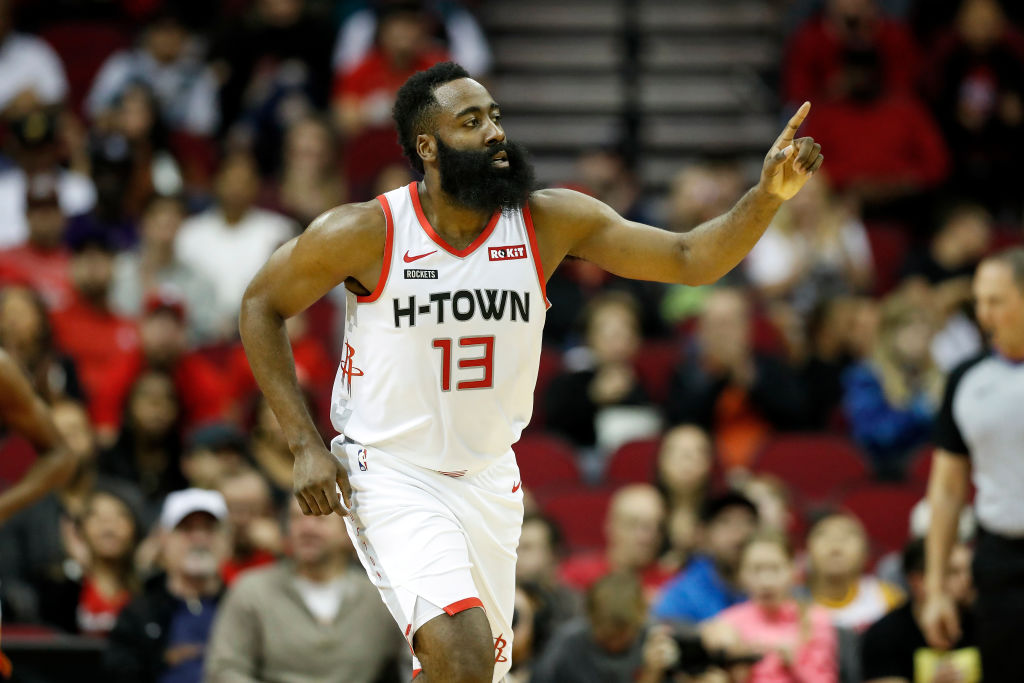 Assuming Harden can keep up his torrid pace, he shouldn't have any problem moving past those three by the end of the season, capturing the No. 5 spot in the process. From that point, less than 700 3-point shots will separate him from the No. 1 position, currently held by Ray Allen with 2,973.

Now, let's do a little math.

Let's say Harden keeps hitting five threes a game and continues to play an average of 70 games a year. He could conceivably break the 3,000 mark during the 2021-22 season. There's only one real wild card that might affect how easily Harden captures the all-time record: Stephen Curry. If Curry maintains his own prolific 3-point pace once he recovers from his broken hand, the race to 3,000 treys could become one of the most exciting subplots of the coming years.