James Harden Just Dropped the Team That Hammered Away at Securing His Trade to the Brooklyn Nets Ahead of Massive Contract Talks
James Harden and the Brooklyn Nets are engaged in contract extension talks, but The Beard just made a huge personal decision that could have major implications in those discussions.
Like Kevin Durant and Kyrie Irving, Harden is eligible for a max extension with the Nets this offseason. Durant has already signed on the dotted line, but it remains to be seen whether Harden and Irving will also ink extensions and cement the trio's future in Brooklyn.
James Harden's agents played a big role in orchestrating his trade to the Nets
James Harden was adamant about getting out of Houston last season. He ultimately reported to Rockets camp but never wavered in his determination to be traded elsewhere.
Harden's agents played a huge role in the biggest blockbuster of the season.
The Beard hired Jason Ranne and Chafie Fields from Wasserman to work with the Rockets in finding different trade avenues. According to ESPN, both Ranne and Fields played vital roles in working with the Rockets and each of the other squads involved in the four-team swap that saw Harden land with the Nets.
Harden appeared genuinely happy in Brooklyn. He went out of his way to be more of a vocal leader. The excellence was clear on the floor, too, as he carried the Nets for multiple stretches without Durant, Irving, or both.
The season ultimately ended in disappointment for Harden and the Nets. The Beard tried to play through a hamstring injury in the team's conference semifinals loss to the Milwaukee Bucks, but he was a shell of his usual self.
Still, the Nets had shown enough quality when all of Harden, Durant, and Irving were healthy to open as early NBA title favorites for the 2021-22 season. The three superstars also seemed to have good synergy on the floor, which is an inherent positive for Harden as he pursues his first NBA championship.
Harden owes a good deal of thanks to Ranne and Fields for helping get him to a more ideal situation. Only, The Beard is going in a different direction.
Harden is choosing new representation
A different party will negotiate James Harden's contract if he indeed signs an extension with the Nets.
Jordan Schultz of ESPN reported Harden cut ties with Ranne and Fields in favor of longtime friend Lorenzo McCloud. Interestingly, the NBPA will also help to represent Harden.
This may be a move Harden had been pondering, anyway. But the timing is curious. Maybe Harden was unsatisfied with Ranne and Fields in terms of how they approached negotiating his extension.
Brooklyn already faces some challenges regarding future cap space and filling out the roster, which looms especially large if the Nets also sign Harden and Irving to max extensions. Simultaneously, Harden might hope to cash out in the form of a three-year, $161 million extension that has a much higher average annual value than his current deal.
In any event, The Beard is under new representation. Ranne and Fields might have been instrumental in helping to wrap one of the most dramatic trade sagas in NBA history, but they will no longer play a role in Harden's contract talks.
The Nets believe all extensions will get done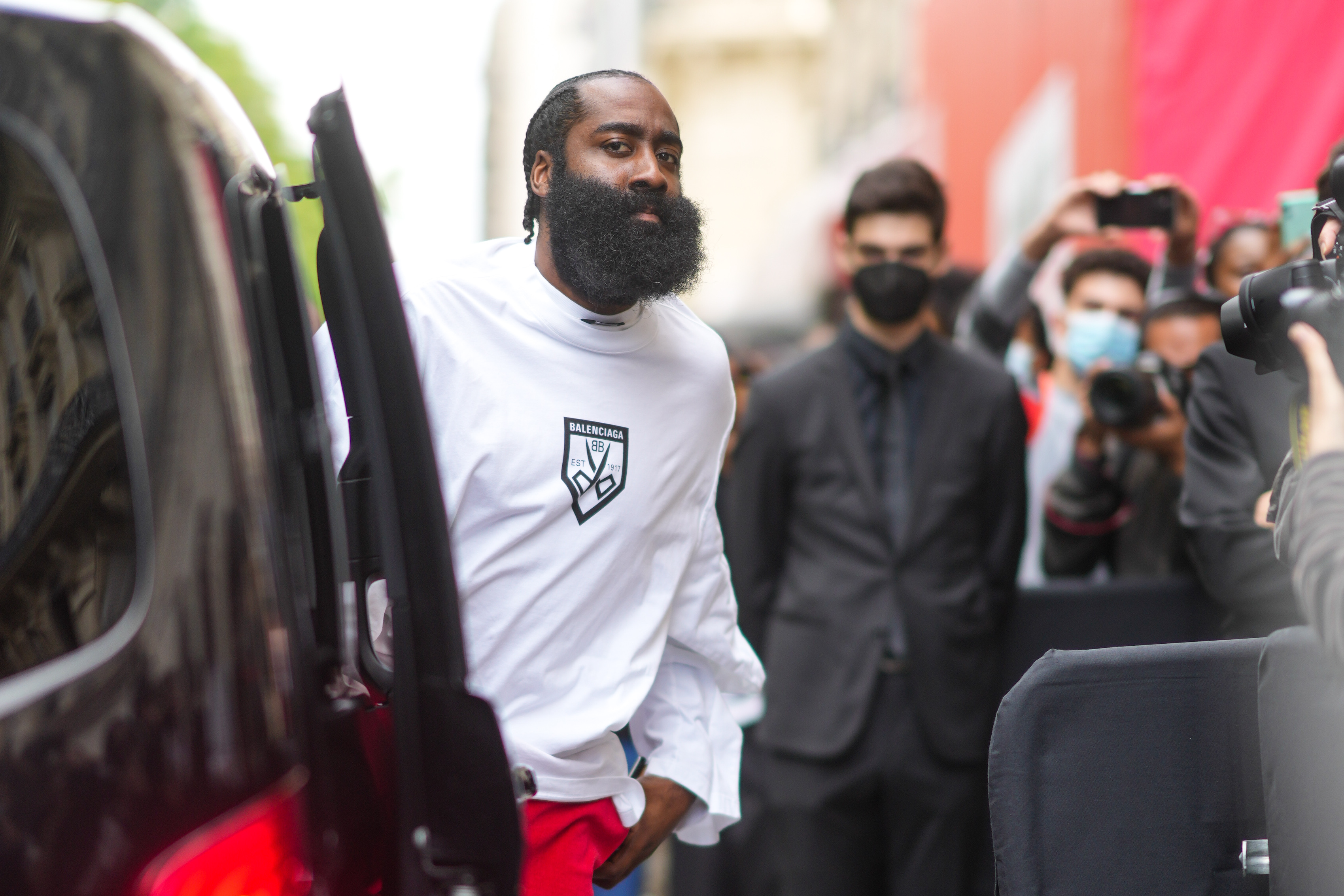 Nets general manager Sean Marks is undaunted by trying to ink all three stars to extensions.
Marks moved swiftly to extend Durant and secure the franchise centerpiece. He also said earlier this month he was "confident" that both Harden and Irving would sign extensions before training camp began, via Malika Andrews of ESPN.
Just what those extensions look like remains to be seen. Will the Nets try to barter with Harden and Irving behind the scenes, or is Harden's change in representation a suggestion that he plans to get the max?
Regardless, Harden seems to feel partnering with McCloud is the best business decision for him despite Ranne and Fields working tirelessly to put him in this position in the first place.