James Harden Leads the Top 5 Highest-Paid Shooting Guards in the NBA in 2019-20
James Harden is the only shooting guard among the top-ten highest-paid players in the NBA, currently tied in fourth place league-wide with point guard John wall and small forward Kevin Durant. Harden signed a $227.9 million supermax extension on July 8, 2017, that will keep the superstar under the Houston Rockets control through the end of the 2022-23 season. The Rockets are hoping that the talented duo of James Harden and Russell Westbrook can bring the team a championship in 2019-20.
1. James Harden, Houston Rockets: $38,199,000 in 2019-20
James Harden is one of the most prolific scorers in the NBA today. He has seen his scoring production go up every season in Houston since 2013-14, scoring 27.4 points per game in 2014-15, 29.0 PPG in 2015-16, 29.1 PPG in 2016-17, 30.4 PPG in an NBA MVP Award-winning performance in 2017-18, and a staggering 36.1 PPG last season. Harden's scoring has become so automatic that he has even taken to challenging himself to find new ways to score over the offseason.
The 30-year-old is without a doubt worth the top dollar he is receiving. The only hurdle left for him to overcome is his lack of success in the postseason; a championship would solidify his spot among the all-time greats.
2. Klay Thompson, Golden State Warriors: $32,742,000 in 2019-20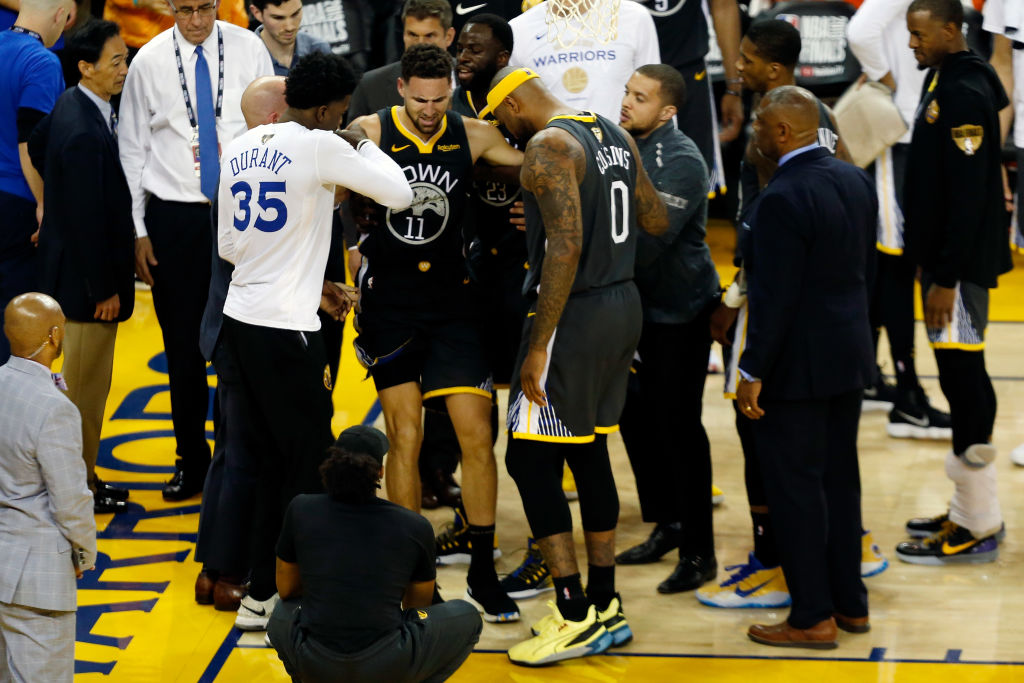 On most teams around the NBA, an elite shooter like Klay Thompson would be the number-one scoring threat. With the Warriors, he has spent the majority of his career as the team's second scoring threat behind Stephen Curry, and over the last three seasons he has been the team's third option behind Curry and Kevin Durant.
As a result, Thompson has a career scoring average of only 19.5 points per game; but this number does not tell the whole story. Klay Thompson is considered to be so valuable to the Warriors that the team signed him to a five-year, $190 million extension this offseason despite the fact that he is set to miss all of 2019-20 with an ACL injury that he suffered in the NBA Finals last season.
3. Jimmy Butler, Miami Heat: $32,742,000 in 2019-20
The Miami Heat signed Jimmy Butler to a four-year, $140.8 million contract this offseason to replace Dwyane Wade, who retired at the end of last season. Butler strung together four straight all-star seasons from 2014-15 through 2017-18 with an average of 21.8 points per game over that stretch. The 30-year-old was a solid contributor for the Philadelphia 76ers last season and should be a good fit in Miami.
4. DeMar DeRozan, San Antonio Spurs: $27,739,975 in 2019-20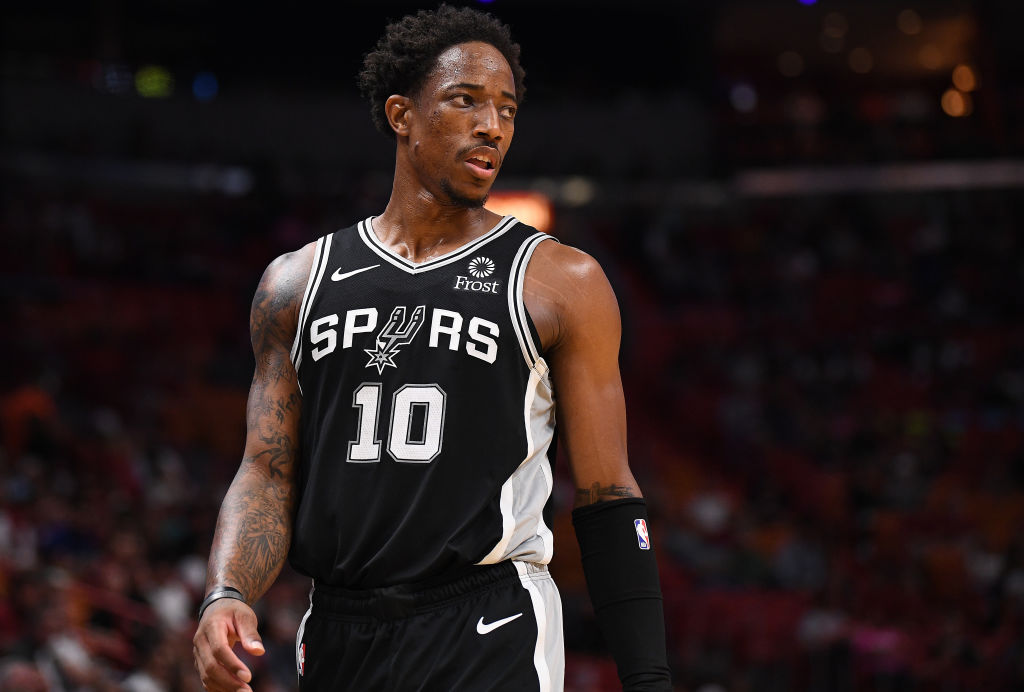 While DeMar DeRozan's offensive production dipped to 21.2 points per game in his first year in San Antonio after he had scored at least 23 PPG in his last three seasons with the Toronto Raptors, the 30-year-old did set new career highs in rebounds (with six per game) and assists (with 6.2 per game). DeRozan was sent to the Spurs in exchange for Kawhi Leonard, and the rest is history; Leonard led the Raptors to an NBA Championship while DeRozan was sent away from the team he planned to retire with.
5. C.J. McCollum, Portland Trail Blazers: $27,556,959 in 2019-20
The Portland Trail Blazers signed C.J. McCollum to a four-year, $106.6 million deal before the start of the 2017-18 season that would keep their elite backcourt of Damian Lillard and McCollum intact through the end of the 2020-21 season. Portland advanced to the conference finals last season before being swept by the Golden State Warriors. With that Warriors team no longer intact, McCollum believes that the Western Conference is Portland's for the taking this season.