James Harden Reportedly Open to 'Relocation,' but the Nets Likely Couldn't Care Less
James Harden's first full season with the Brooklyn Nets has resembled something of a bell curve. With The Beard entering a contract year and falling prone to fits of inconsistency, noise about an eventual trade seems to grow louder with each passing day. The Nets probably couldn't care less.
Harden is in the midst of a tremendous stretch in which he's found a way to adapt his offensive game and get to the free-throw line. With Kevin Durant sidelined indefinitely by a sprained MCL and Kyrie Irving still posing as a part-time player, The Beard's importance to the Nets has never been higher.
Trade rumors are likely to surround James Harden ahead of the Feb. 10 NBA trade deadline as questions about his future in Brooklyn keep swirling. However, the Nets won't do anything rash. In fact, they will almost certainly disregard the rumblings.
James Harden is reportedly open to "relocation" and playing basketball elsewhere beyond the 2021-22 season
Before the 2021-22 season began, James Harden's felt future felt pretty secure. No, The Beard didn't sign a supermax extension with the Nets, as Durant did. Still, he said in October that he had no intention of leaving Brooklyn.
The winds could be changing on that front.
Former New York Times columnist and NBA Insider Marc Stein (h/t Substack) reported Monday that there is "enough noise circulating leaguewide" regarding Harden's apparent "openness to relocation this summer." The verbiage is a bit ambiguous. However, it's not unreasonable to believe The Beard could leave the Nets.
Harden previously questioned his role on this Nets team, leading to criticisms from Hall of Famers such as Charles Barkley and Shaquille O'Neal. He's since found his niche, but the fact of the matter is that Brooklyn is in a weird spot.
Irving spent most of the season away from the team before the Nets welcomed him back in a part-time role. Joe Harris has missed a big chunk of the season. Plus, the Nets had a decent roster overhaul, with Jeff Green and Landry Shamet going elsewhere and Blake Griffin ultimately taking a backseat to LaMarcus Aldridge.
Alas, Harden might feel a pull for something more solid. But these rumors won't prompt the Nets to do anything unnecessarily risky before the February trade deadline, and they're fairly inconsequential in the grand scheme of things.
Harden is critical to the Nets' title hopes
Let's get one thing straight right now: The Nets will not trade James Harden within the next three weeks.
Durant's injury robs Brooklyn of its best player. Removing Harden from the equation would all but guarantee a massive Nets slide, especially with Irving only available for a limited number of games as a part-time player. There's also the fact that Harden is still having one of the best individual seasons in basketball.
The Beard's shooting efficiency hardly dazzles. His 58.9% true shooting mark is the lowest since his rookie season. He's averaging the third-highest amount of turnovers (4.7) of his career, while his player efficiency rating (21.8) hasn't been this low since his final season with the Oklahoma City Thunder in 2011-12.
Still, Harden's value to the Nets is clear. He's averaging an NBA-best 10.0 assists in addition to 22.7 points and 8.0 rebounds. The 2017-18 NBA MVP ranks eighth in value over replacement player (VORP).
Brooklyn scores an additional 5.2 points per 100 possessions with him on the floor. So, despite his usage rate and poor shooting numbers, his playmaking and ability to get to the charity stripe give the Nets an edge when he's on the floor.
The Nets need Harden to carry the load right now. He's an integral piece to their success and could largely help define Brooklyn's playoff seeding. Getting home-court advantage for at least the first round is of vital importance, considering the depth of the Eastern Conference with the rise of the Chicago Bulls and Cleveland Cavaliers.
Future outlook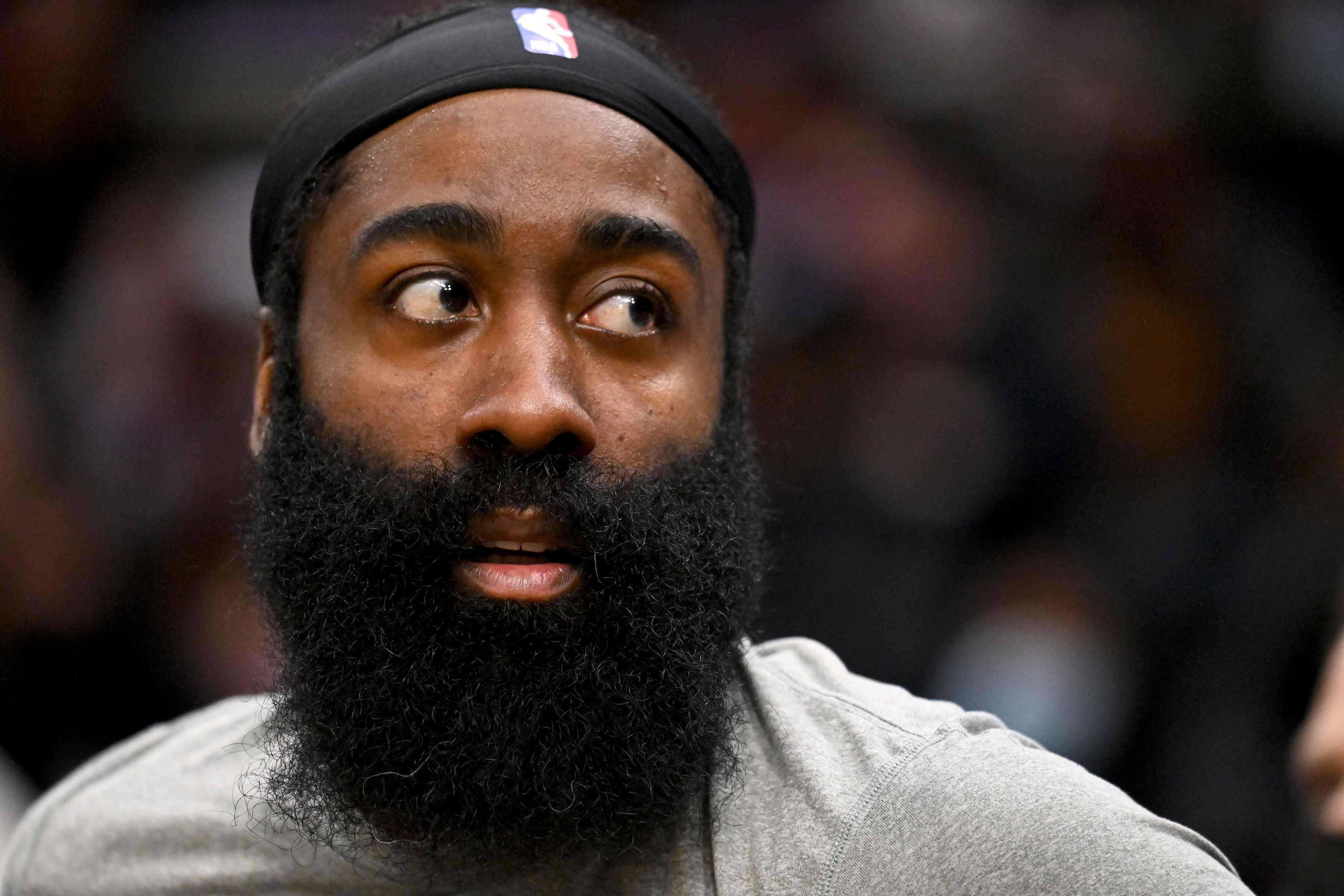 Alright, so Harden is all but guaranteed to stay through the remainder of the 2021-22 season. What about the upcoming summer?
Well, first of all, close to half the season still needs playing. What happens if Harden dominates and the Nets win a championship? Wouldn't that go a long way in erasing any doubts about his desire to stay in Brooklyn? Moreover, is moving on from Harden really optimal for the Nets?
Stein reported that the Philadelphia 76ers hope to pull off a sign-and-trade with the Nets, whereby Harden would go to Philly and Ben Simmons would come to Brooklyn. It's something Sixers president Daryl Morey has kept on his radar for months. But it's a questionable deal from the Nets' perspective.
Swapping Simmons for Harden would give the Nets a guy who would defer to Durant while significantly improving the team's perimeter defense. But they'd lose a critical scoring punch, which is significant given Brooklyn ranks a "good but not great" ninth in offensive rating. Plus, it's hard to ignore the distinct possibility that Simmons will have sat out an entire season. That can have an impact. Finally, is Simmons a better creator than Harden? Those are all questions the front office should ask.
Moreover, might it make more sense for the Nets to re-sign Harden and orchestrate a sign-and-trade for Irving? Kyrie's value could have taken a hit with his insistence on not getting vaccinated, but he's still one of the most talented players in the NBA and only turns 30 in March.
James Harden ha been a lightning rod for controversy and trade chatter since the unceremonious end to his Houston Rockets tenure. However, the Nets will not let the rumor mill impact their championship future.
Stats courtesy of Basketball Reference.