James Harden Says He's Not That Into Jewelry but His Collection Says Otherwise
James Harden is one of the most unique superstars that the NBA has ever seen. Perhaps the heir apparent to what Kobe Bryant did in the years after Shaquille O'Neal left the Lakers, Harden takes the team upon his shoulders in a way few could handle. 
Unfortunately, this is yet to get him a ring. However, this doesn't mean that Harden has an aversion to jewelry. Despite claims to the contrary, he has an impressive collection that he recently showed off. 
James Harden's career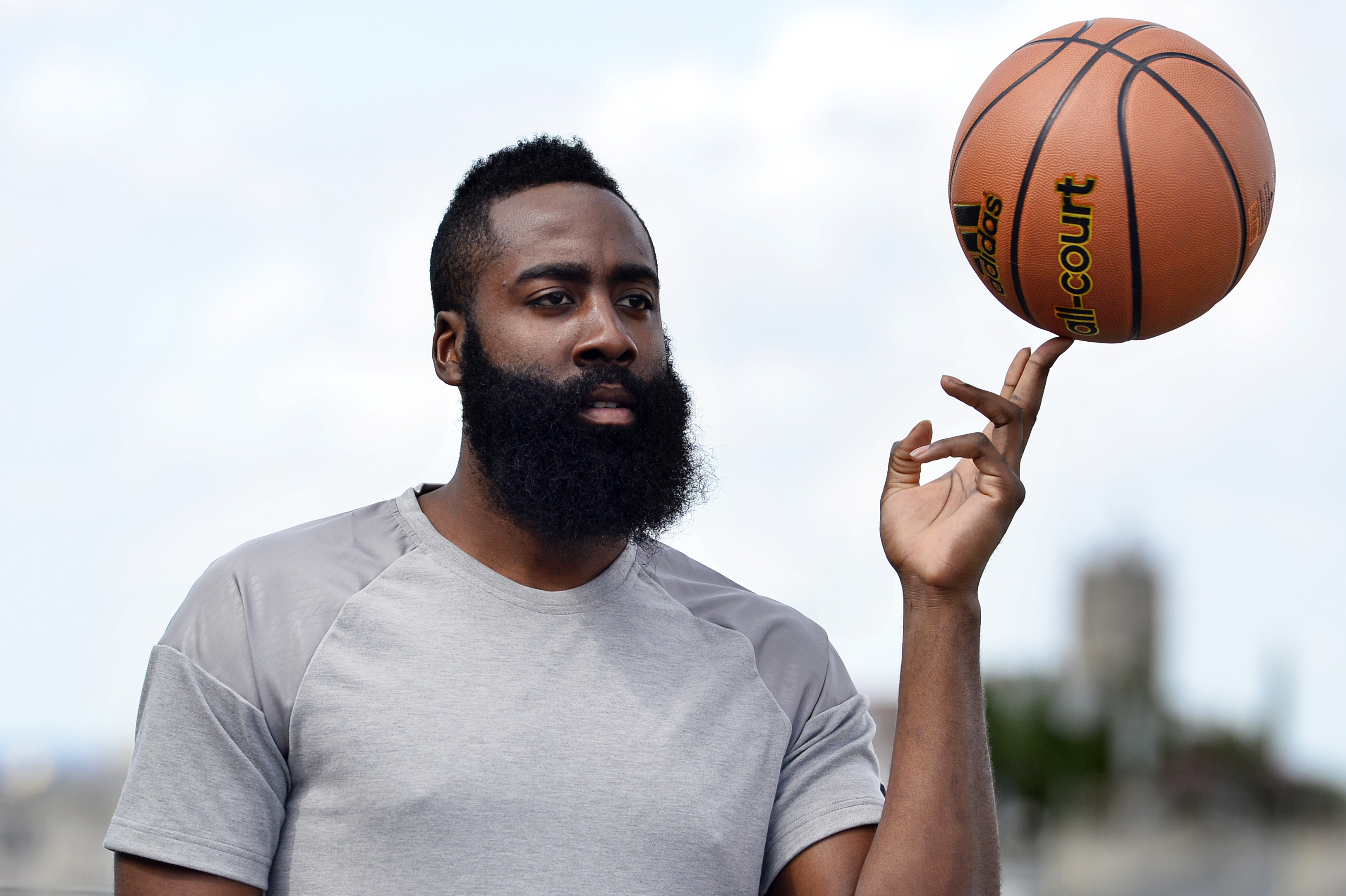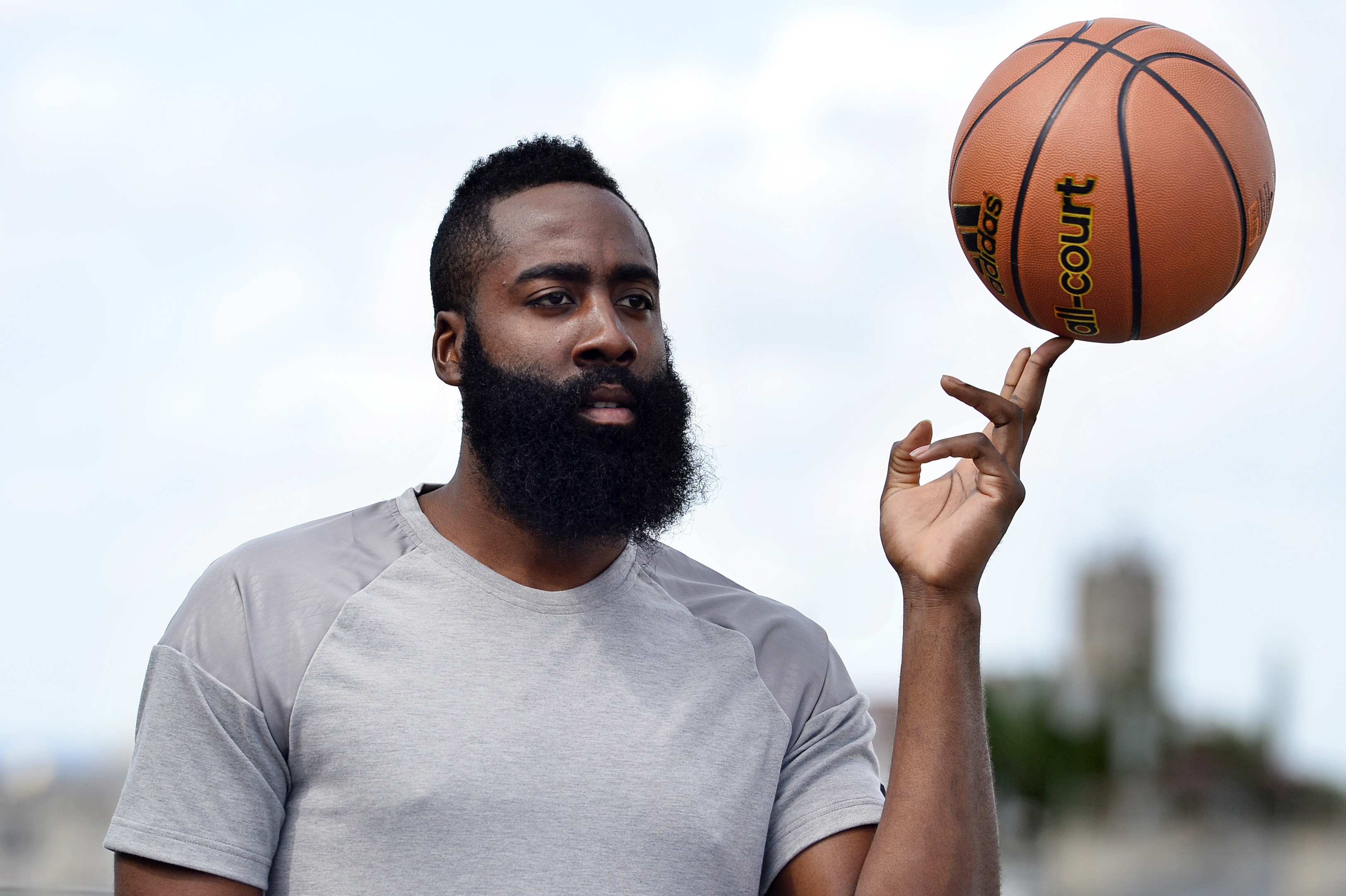 Although Harden was the third-overall pick in the 2009 NBA Draft, his rise to stardom was far from a sure thing. Going to an Oklahoma City Thunder team that already had Russell Westbrook and Kevin Durant, he was the team's clear-cut third option.
He spent his rookie season quietly putting up 10 points per game off of the bench. However, with every passing year after, Harden showed he was more than a bench player. 
He raised his scoring up to 12 points per game as a sophomore and up to 17 after that. While he was the third face on the Thunder, his domination off the bench was crucial for the team's 2012 trip to the NBA Finals, although Harden's struggles in the series against the heat were seen as a significant reason they lost.
Many believed that this was the first of many trips to the Finals for the Thunder, but by opening night the following year, he was on a new team in Houston.
Welcome to Houston
This was the jump that Harden needed to show how good he was, according to Bleacher Report. His scoring shot up to 26 points a game. Harden became the face of the franchise overnight.
The Rockets tried to supplement his scoring power by bringing in fellow superstar Dwight Howard, but the pair never quite clicked. When Mike D'Antoni took over the team, Harden was given the keys in a way that few before him were on any team. His scoring prowess became legendary.
He took home the league's MVP Award in 2018, and the two seasons since have been his highest-scoring to date. This made him quite wealthy. 
James Harden's money
Harden makes an astounding $38 million a year. That's over a million dollars for every point he scores per game. Those who pay attention to his walks into the arena are aware that much of this goes toward his wardrobe.
Teammate Russell Westbrook, who rejoined Harden this year in Houston, jokingly claimed Westbrook guessed that his friend spends $500,000 on his wardrobe alone — a healthy sum even for a man with that salary. 
Harden's exploits at strip clubs and the party scene are well-documented, and with no apparent signs of slowing down, he can enjoy this lifestyle for several years to come. One thing that people might not know about him, however, is that he also enjoys spending that money on jewelry. 
An impressive jewelry collection
In a recent video with GQ sports, Harden showed off his jewelry collection. Despite claims that he lets his clothes and beard do the talking, the group he has proves otherwise.
From an extensive watch collection, including several Rolexes, The one he spent most of his time talking about was the one he lost. Harden lamented losing such an expensive piece. 
Next, Harden showed off his chains. Gold chains, silver chains, and chains with lots of diamonds adorn his collection. Although Harden downplays how impressive his collection is, the table beside him likely held millions of dollars worth of jewelry.
Still, knowing how Harden works, the only piece of jewelry he really wants to add to his collection is a championship ring. Until then, vast amounts of Rolexes will have to do. 
All stats courtesy of Basketball Reference