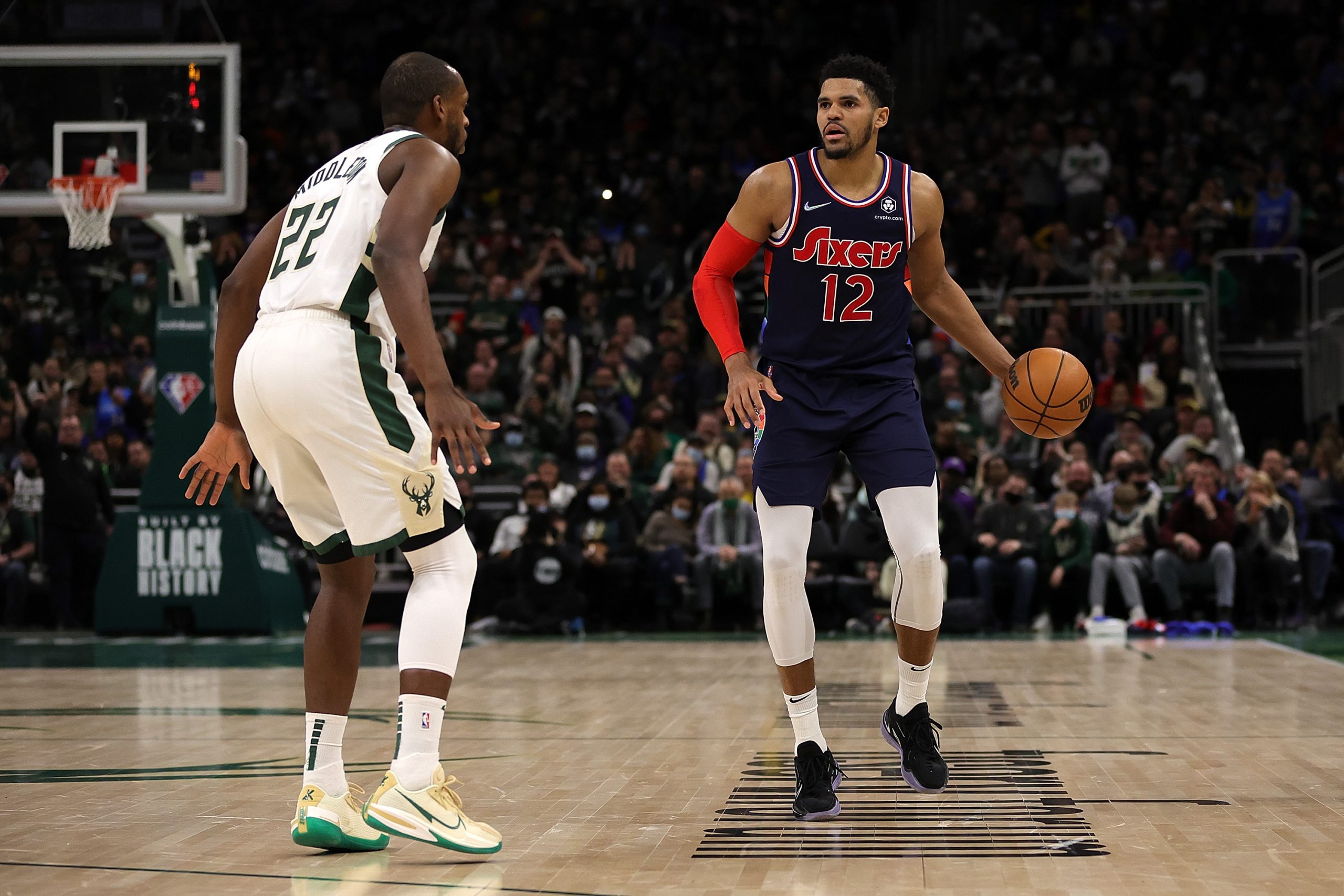 Sixers News: James Harden Thinks Tobias Harris Should Dribble Less
James Harden is acclimating to his new team, and so are his teammates. He has some thoughts on how Tobias Harris can perform better.
When you think about James Harden's fit on an NBA team, it's historically been somewhat appropriate to think of the players around him as a stagnant lull.
While the 10-time All-Star has improved in this over the years, in part due to a more capable and dynamic offense around him, the dribble-heavy, isolation skillset he has has naturally made for offenses that are built around players who can stand in the corner for easy kick-out, catch-and-shoot opportunities.
As the former MVP integrates with the Philadelphia 76ers — he was traded by the Brooklyn Nets at the deadline for Ben Simmons — he's settling in nicely and producing strong results. In his two games as a Sixer, he's averaging 28.0 points, 9.0 rebounds, and 14.0 assists per game.
Though he's pretty much instantaneously made everyone on the team better, he has some thoughts on how one former All-Star can level up his game within the new offense.
James Harden thinks Tobias Harris needs to dribble less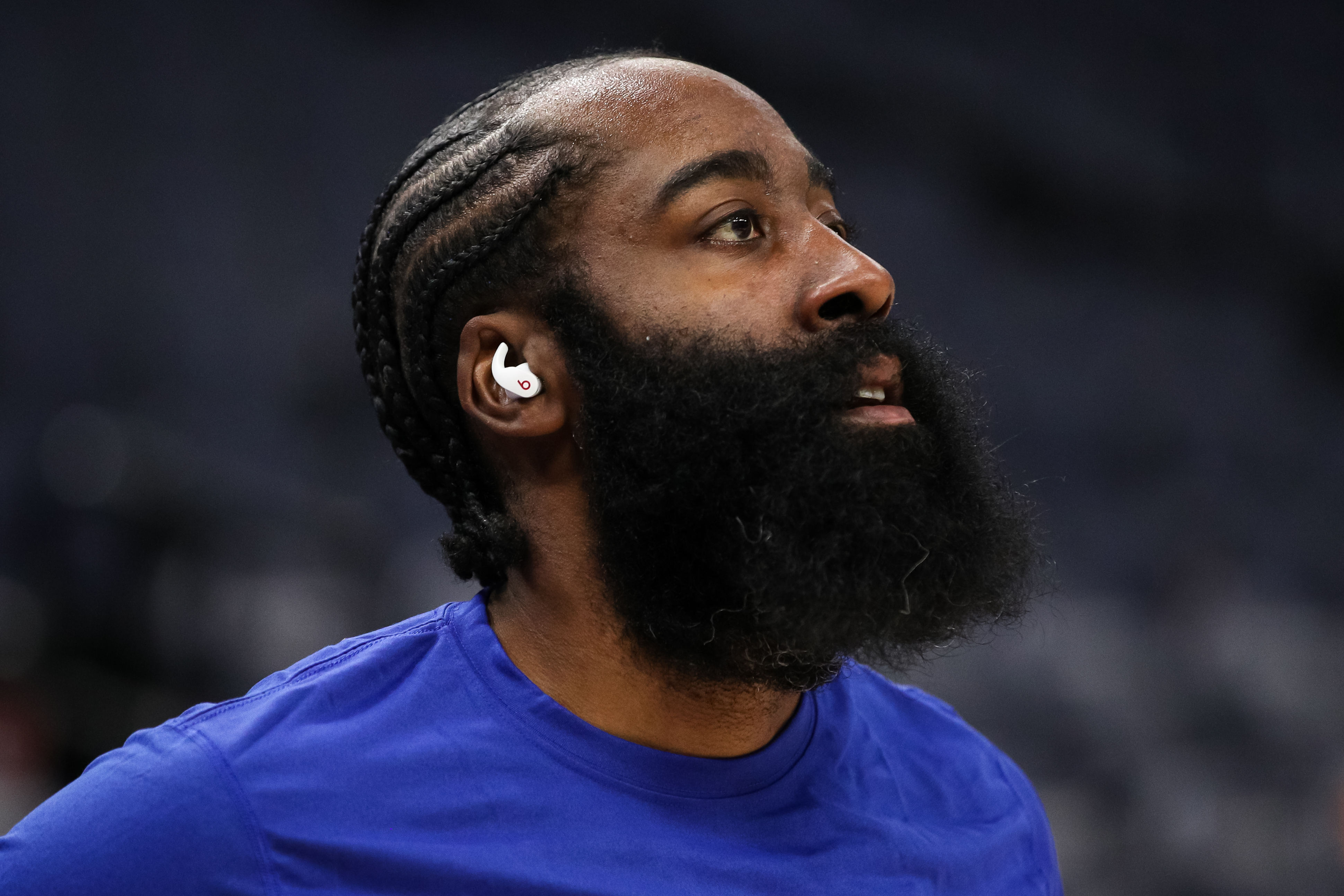 Tobias Harris is a pretty complete offensive player. He's capable of playing the complementary role or taking control and dribbling his way into opportunities.
If you ask James Harden, though, Harris should be taking advantage of his catch-and-shoot opportunities more than he has been. As transcribed by Ky Carlin of SixersWire:
"There were opportunities where Tobias had four or five catch-and-shoot opportunities that he passed up and try to dribble past somebody. That's the thing that I'm gonna stay in his ear about is he got those opportunities. I don't care if you miss 20 of them, those are shots we need you to take because more times than not, you're gonna make those shots."

James Harden
Harris is shooting at a 51.3 effective field goal percentage on catch-and-shoot opportunities this year (33.3% from 2-point zone, 34.7% from 3-point zone), worse than his 56.0 eFG% last season.
From a dribble-count perspective, Harris posts a 57.0% eFG when he dribbles once (some of those may be set-up dribbles, wide open attempts) and a 56.5% on shot attempts where he doesn't dribble at all.
That said, the assessment of how he can benefit from Harden being in the offense is probably spot on. Last year, the Tennessee product was helped by Ben Simmons on catch-and-shoot opportunities. He received 13.3 passes from Simmons per game, shooting 47.5% from behind the 3-point line on those looks.
Say what you want about Simmons, but his ability as a table-setter for those around him was relatively unmatched.
Without an elite passer this year, some of those high-quality looks have disappeared. Additionally, Harris has been asked to facilitate a bit more without Simmons. The 11th-year forward is averaging 3.6 assists per game, a career high.
But with a decorated guard now in the fold, and the gravity that he creates, Harris will have more catch-and-shoot opportunities.
Carlin's article goes on to provide some perspective from head coach Doc Rivers, who generally agrees with Harden's assessment. Rivers preached patience with this being just the second game for the new-look team.
Adjusting to a new offense will take some time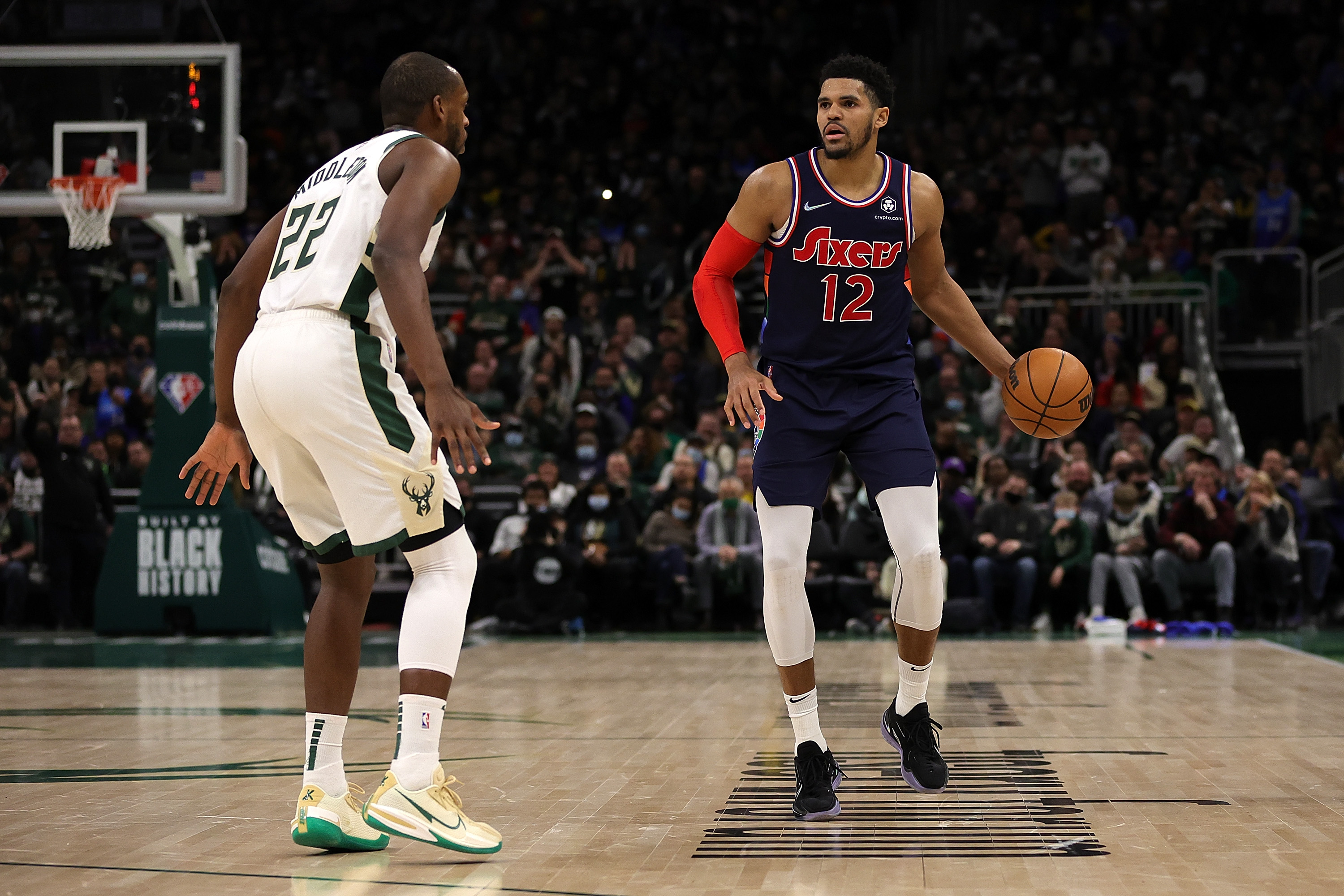 Though things are clicking for the Sixers on a high level, it may take some time for the details to come together. Adding a player as central as Harden to your offense is bound to create some growing pains for a player like Tobias Harris, who is highly compensated and often thought of as the "forgotten star" in Philadelphia. So far, Harden's addition has exposed a problem with Harris's fit in the Sixers offense.
The team's success can buy time to iron those things out. Since adding Harden to the lineup, the Sixers have won convincingly twice, by 31 over the Minnesota Timberwolves and by 16 over the Knicks. They sit at third in the Eastern Conference, 2.5 games back from the Miami Heat for the top seed.
If he can create more quality looks for Harris, the Sixers will be in good shape. Harris shoots 43.2% on field goal attempts classified as "open" (closest defender 4-6 feet away).
The principal focus on the Sixers throughout the first two games has been the Embiid and Harden combination, particularly how often those two go to the free-throw line. On Sunday against the Knicks, the duo attempted a combined 37 free-throw attempts.
But looking beyond just those two tells a more complete story of the potential of this Sixers offense. Players like Harris, Tyrese Maxey, and Danny Green will all benefit from the Harden addition. The two games in which Harden played already send signals of strong team involvement to come, as both games landed in the team's top 10 for assists so far this season.
The message from Harden is clear: You're open, Tobi! Shoot!