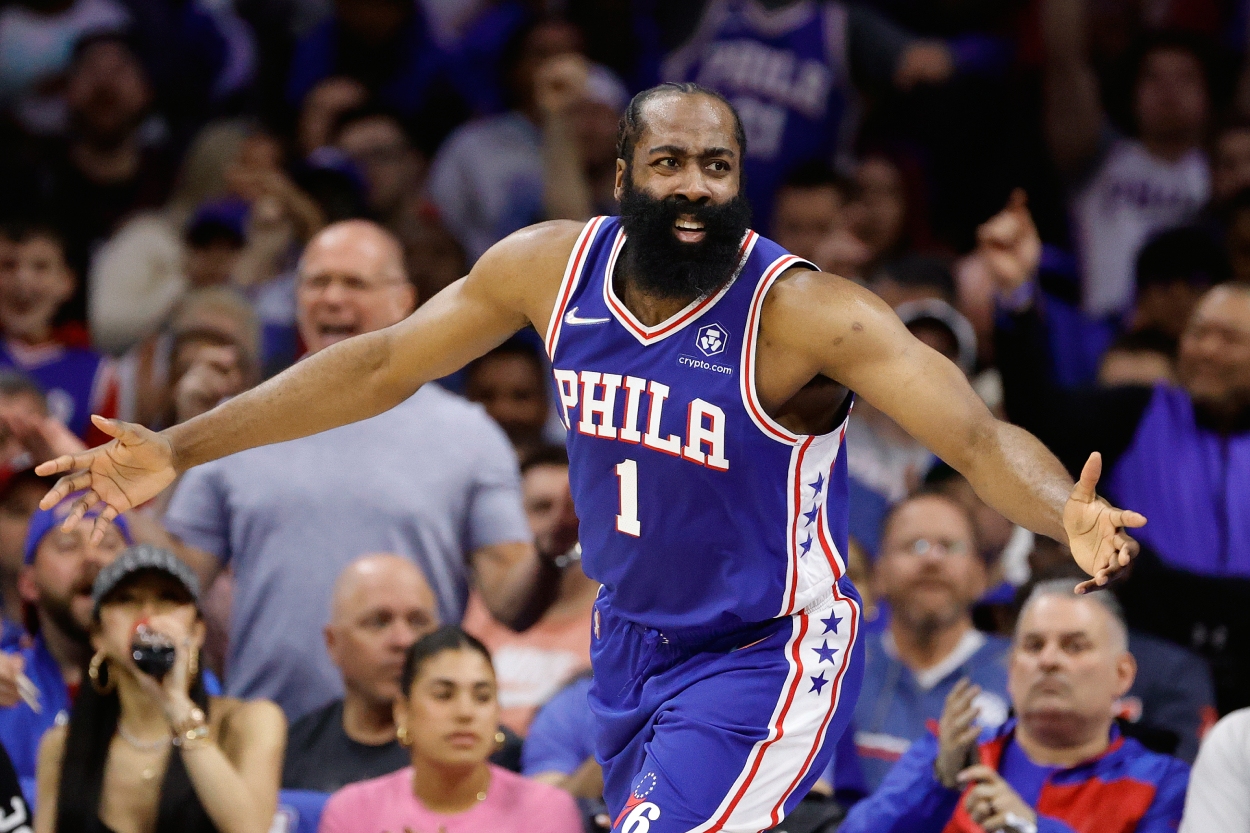 James Harden's Worrisome Trend Has Stephen A. Smith 'Very Concerned'
James Harden is trending in the wrong direction, and ESPN commentator Stephen A. Smith recently said he is "very concerned" about the Philadelphia 76ers star.
The Philadelphia 76ers acquired James Harden in a trade with the Brooklyn Nets this season, but did they really acquire James Harden?
The 2017-18 NBA MVP hasn't looked like the player we have grown accustomed to seeing, especially since suffering his hamstring injury during last year's playoffs. It appears he has lost a step athletically, which has impacted his ability to score on defenders with ease.
Stephen A. Smith is now expressing his concern for The Beard's worrisome trend. Harden is no longer the same star who led the NBA in scoring three different times as the league's isolation king.
Stephen A. Smith is concerned about James Harden
Anyone who has watched James Harden this season knows he has lost a step. He shot the worst field-goal percentage since his rookie season (41.0%) and made a career-low 33.0% of his three-point attempts.
The 10-time All-Star is still a high-volume isolation player; he led the league in iso frequency this season. But those plays are becoming less effective. He made just 37.4% of his field-goal attempts on iso plays with the 76ers this year and 37.8% with the Nets.
How does that compare to his MVP season in 2017-18? He made 44.3% of those shots during that campaign.
Harden ended the regular season on a horrible note. He made just 36.3% of his field-goal attempts in his last 17 games. And he is just playing solid complementary basketball so far in the postseason. In Game 1 against the Toronto Raptors, the Arizona State product scored 22 points and dished out 14 assists. In Game 2, he had 14 points, six assists, three steals, and two blocks. However, he only made 34.6% of his shots in those contests, and he drained just one of his four three-point attempts in Game 2.
This has Stephen A. Smith worried.
"I'm very concerned about James Harden," Smith said on the April 19 episode of First Take. "We gotta have a conversation about James Harden that we haven't had. … James Harden doesn't look the same. He hasn't looked the same since that very hamstring injury he suffered last year in Brooklyn. I'm not seeing a guy that can get by people with ease. I'm seeing the ball-handling skills, but he can't get by folks. He can't shrug off defenders the way I was accustomed to seeing."
He continued: "I'm talking separation. I don't see that. And the reason why that's a big deal: You didn't bring James Harden here to beat the Toronto Raptors. You brought him for the next round and the round after that."
James Harden has to adapt to his lost athleticism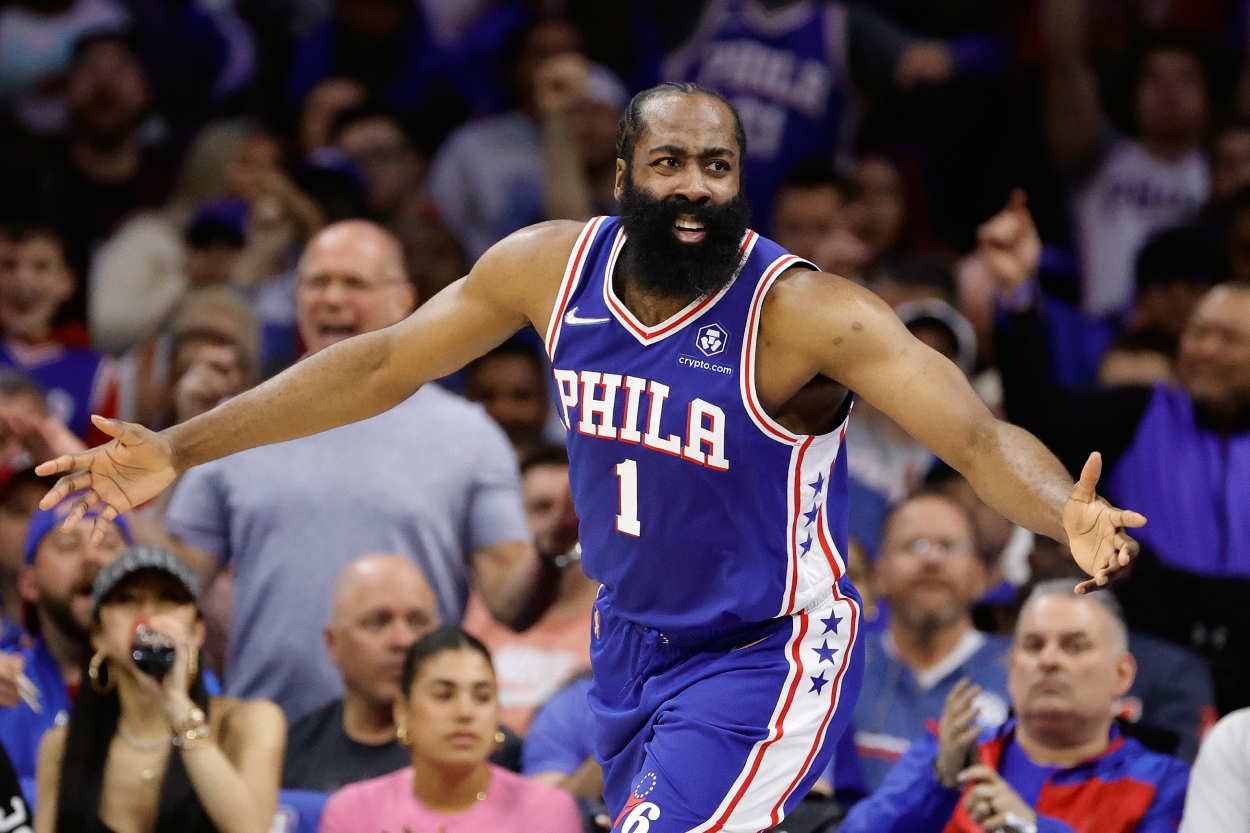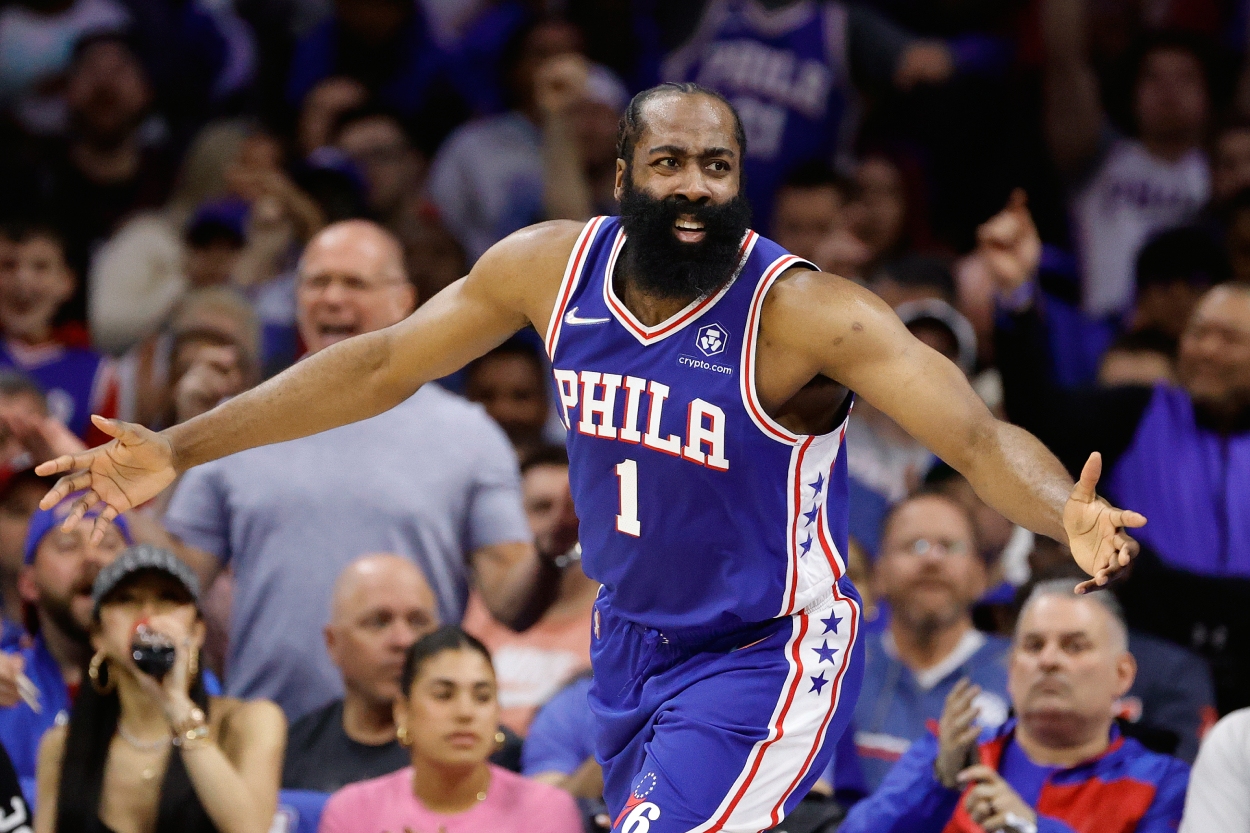 I'm not sure why Smith said this is a conversation no one is having. I started writing about James Harden's decline in athleticism last month. ESPN's Brian Windhorst reported that his "blow-by percentage" has dropped from the 89th percentile to the 58th.
That means he must find other ways to score. He can still hit wide-open threes, so getting open without the ball can help tremendously. And he is also excellent at drawing fouls. Being able to do that without forcing up too many poor shots could help the 76ers greatly.
He needs to adapt quickly, though. The 76ers will likely play the Miami Heat in the conference semifinals, and the Heat allowed the fourth-fewest points per game this year with 105.6. If the Sixers win that series, they could play the Boston Celtics in the conference finals, and Boston allowed the fewest opponent points per game this season with 104.5. That's not to mention Boston's recent defensive performance against Kevin Durant in Game 1 of their first-round series with the Nets.
James Harden hasn't been the same player all year, especially after suffering his hamstring injury with the Nets in the 2021 playoffs. It appears more and more people are beginning to take notice.
Stats courtesy of Basketball Reference and NBA.com