James Lofton Praises 2 Major Football Decisions That His Alma Mater, Stanford, Has Made
Wide receiver James Lofton had an uncommonly long, successful career in the NFL. That's why even at 64 years old, his takes on the contemporary game are still valuable. The Hall of Famer played for five NFL teams across 16 seasons, with eight Pro Bowl appearances to his name. Lofton's years at Stanford made him a legend before he even entered the NFL.
As he worked on his degree in industrial engineering, Lofton emerged as one of the best football players in the school's history. His recent comments on the state of Stanford's football program today carry special weight for Stanford fans and alumni.
James Lofton says Stanford made the right call during the pandemic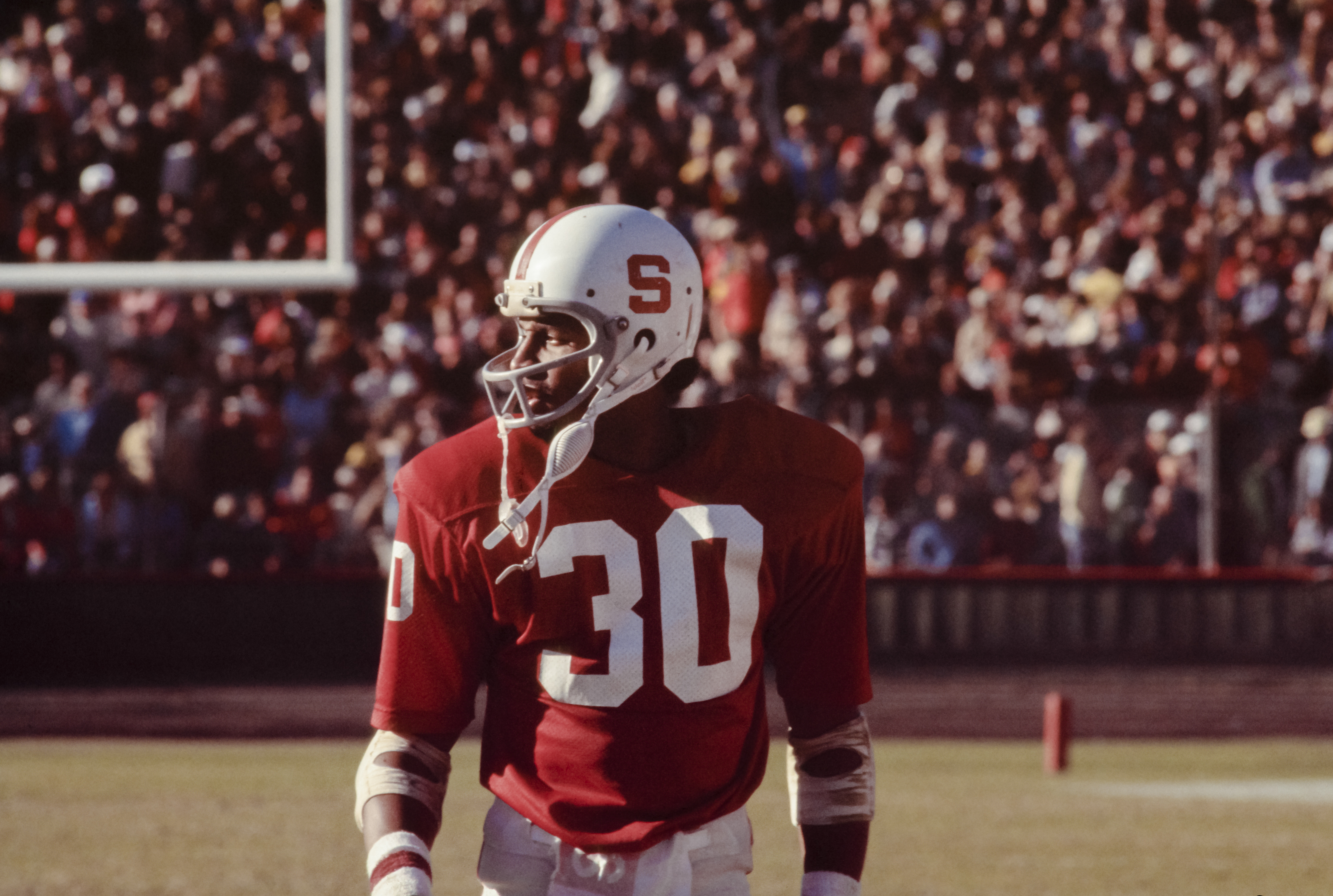 RELATED: Why Olympic Swimmer Katie Ledecky Turned Down $5 Million to Attend Stanford
In particular, 2020 was a bizarre, fraught year for college football. The amateur status of the players added further pressure on schools to protect their athletes, rather than hold games with an obvious profit incentive. Lofton, the former Stanford star, had some thoughts on the situation.
On a recent appearance on the Great Dane Nation podcast, Lofton opened up on his alma mater's difficult pandemic season. As ABC Sports reported, Stanford became the fourth team to opt-out of a bowl game in 2020. Lofton backed up the controversial decision, insisting it was the right choice.
When asked whether he would've made the same decision had he been in charge of Stanford's athletics program, Lofton was emphatic:
Yes, I would. And the reason being is, I just think the mental fatigue for the student-athlete. Because we kind of forget that in this COVID period that these guys are also taking online courses, that they're not there with the rest of the student body.

James Lofton on Stanford opting out of the 2020 football season
Lofton's take on David Shaw
Outside the pandemic situation, Lofton gave insights on the state of the team itself. In particular, he had a lot to say to Great Dane Nation about current Stanford head coach David Shaw.
"I just love [what Shaw is doing]. His dad, Willie Shaw, was the defensive back coach when I was there. And there are jobs that just fit people," Lofton said. As for Shaw's NFL track record, the former wide receiver doesn't want to see him return to the NFL just yet. "[Shaw was] an NFL coach, an assistant coach very successfully. But this job fits him. Everybody has a dream job and he's achieved that dream."
Lofton's praise might not be enough to keep Shaw from answering the siren call of the NFL. His successful run as Stanford's head coach has brought the spotlight back on him from his former employers. Shaw is being talked up by no less than New Orleans Saints head coach Sean Payton, USA Today reports.
It's a key time for Shaw to consider trying for a head coaching job. Mike McCarthy seemed to only make a struggling Dallas Cowboys squad worse. The Chicago Bears have struggled with a quarterback who seems chronically misaligned with Matt Nagy's complex offensive calls. And with the Houston Texans in total disarray, new head coach David Culley might not be a long-term franchise leader.
But Lofton doesn't want to see any of those possibilities steal Shaw. Stanford is the right place for him, according to the retired NFL player. While his uniquely relatable touch with young athletes would probably serve him just as well in a head coaching role in the NFL, it's hard to imagine him fitting in so perfectly anywhere else.