James Washington Might Make Steelers Fans Forget About Antonio Brown
Antonio Brown is one of the best wide receivers in the NFL. After a prolonged and messy exit from Pittsburgh, he found himself trading the Steelers' black and yellow for the Oakland Raiders' silver and black.
The Steelers now have to pick up the pieces and replace one of the league's most irreplaceable stars. It's a tall order, but there may be one player who can help them do it.
Meet James Washington.

James Washington's rookie season
Washington was drafted in the second round of the 2018 NFL Draft at 60th overall. At the collegiate level, the Oklahoma State Sooner had 226 catches for 4,472 yards with 39 touchdowns. He was a major part of OSU's passing attack from 2014-2017. He was a 2017 All-American as well as the winner of the Fred Biletnikoff Award that season.
After such a successful college career, one might think Washington was destined for great things at the next level. Unfortunately, Washington's rookie year in Pittsburgh was one he'd rather forget. He was targeted only 38 times last season for 16 catches. He had 217 yards for 13.6 yards per reception.
None of this on its own would make anyone forget about Brown. But according to the Steelers' number one wide receiver, Juju-Smith Schuster, Washington is ready to explode this year.

Juju-Smith Schuster's ringing endorsement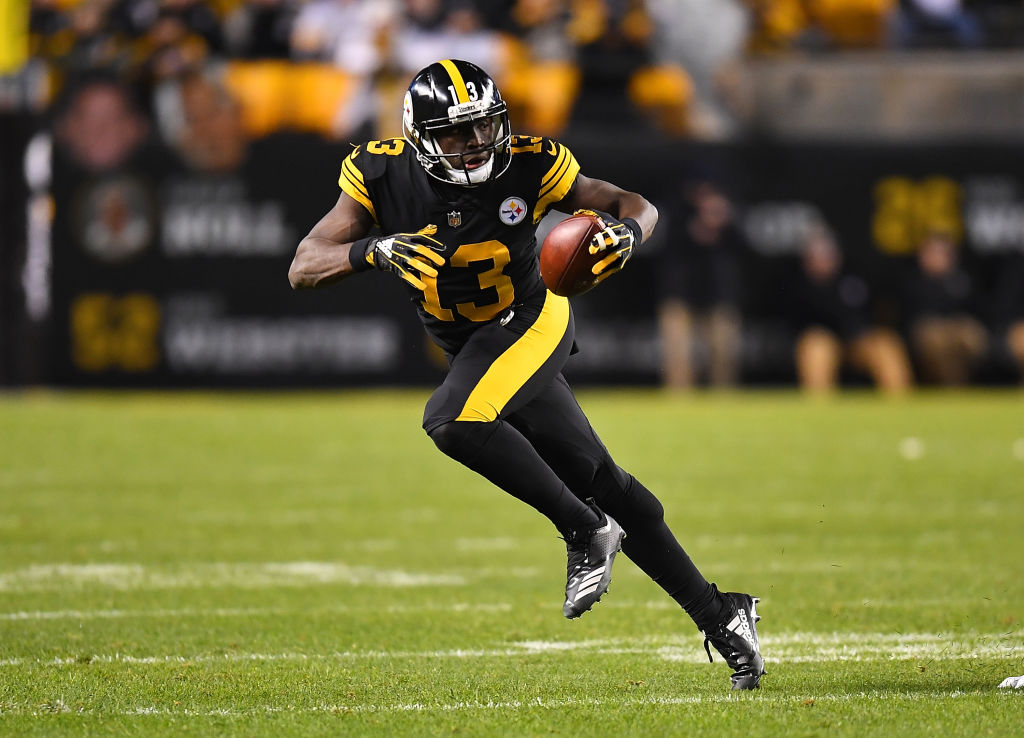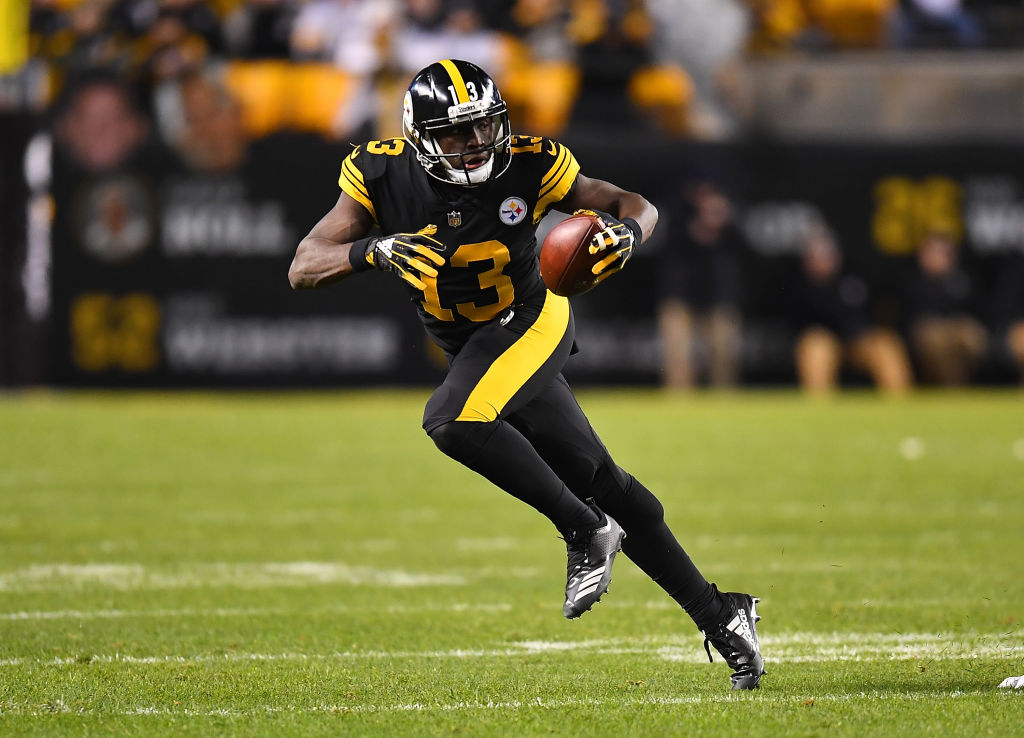 Smith-Schuster had a breakout year last season with 111 catches for 1,426 yards. He'll be the true replacement for Antonio Brown as the Steelers' number one deep threat.

If anyone would have a valid opinion on who will be the breakout star from the Pittsburgh's new crop of receivers, it's Smith-Schuster. Based on what he's seen so far, he believes Washington is going to be the guy. Here are Smith Schuster's comments as captured by Pro Football Talk:

"You talk about a young dude who's up and coming, it's going to be James Washington," Smith Schuster told ESPN, via NFL.com. "A guy from Oklahoma State, came to the Steelers his rookie year, started slow but figured it out and got the ropes down…This past summer workouts that we had, he's been doing amazing, a great job. I'm super excited to see how he does this year. He's our guy that's going to sneak up on everybody."

Smith Schuster practices alongside Washington every day, so his take on the matter certainly carries more weight than most. But it's also just one man's opinion. What exactly about Washington's offseason has made it seem that he'll make the leap from 2018's pedestrian output?

James Washington's 2019 offseason
After a lackluster start to his career, Washington made it his mission to improve the intensity of his workouts. He posted a video to his Instagram account of him and his new conditioning regimen. He has also stated he lost 15 pounds since last season. A new, sleeker James Washington will surely find it easier to get downfield faster. That makes him a better target for Ben Roethlisberger and may help open up the offense.

Having another pass-catching threat will certainly make life easier for Smith-Schuster as he becomes the passing game's focal point. Now that he doesn't have Brown on the other side, Smith-Schuster will likely draw much more attention from opposing defenses.

One major problem last year for Washington? Dropped balls. One place he may find help with that is in Pittsburgh's backup QB. Mason Rudolph played alongside Washington at OSU, and the two had a great rapport. While it seems as though he spent the offseason getting his conditioning improved, he may be able to iron out any lingering football-related issues working with Rudolph and the second team. If Washington's renewed focus is any indication, the Steelers will give the AFC North darkhorse favorite Cleveland Browns a run for their money.