Jamie Little Thinks the Confederate Flag Ban Has Been Good for NASCAR: 'We Represent Everyone'
NASCAR reporter Jamie Little has been around the sport for years. In 2020, though, Little, and anyone who follows motorsports, saw NASCAR take a monumental stand by banning the Confederate flag at all events and races. While some fans certainly pushed back, Little recently said that NASCAR's decision — in addition to Bubba Wallace's recent efforts — has been good for the sport.
NASCAR banned the Confederate flag
After the tragic killings of George Floyd and Breonna Taylor at the hands of police, there were widespread protests against racism and social injustice in America. While many sports leagues took part in raising awareness of the issues within the country, NASCAR made a big statement. It did so by announcing a ban on the Confederate flag at all events and races.
"What we do from a social justice standpoint moving forward really to me is about human decency," NASCAR President Steve Phelps said, according to USA Today. "We want to make sure that people want to come to our facilities. We want to make sure they want to participate in this sport on television, radio, digitally, and socially. We want them to feel part of this community."
While the heightened awareness most likely played a role in NASCAR's decision, no one should overlook Bubba Wallace's efforts and what they have meant to the motorsports community.
Bubba Wallace has been extremely important for NASCAR
NASCAR's lone Black full-time driver, Bubba Wallace, played a significant role in the Confederate flag banning, as he called for it before NASCAR had even made the historic announcement, according to USA Today.
Wallace has additionally had a "Black Lives Matter" paint scheme, according to The Associated Press, and has become a leading voice for NASCAR when it comes to social justice issues.
His efforts led to him earning the Comcast Community Champion of the Year award, which is given to NASCAR members for their philanthropic endeavors.
"I just did what I felt was right and what needed to be said and done and stood behind that proudly," Wallace said to The Associated Press.
Wallace did receive some backlash this year, though. This came after a garage pulldown rope was tied into a noose inside his Talladega Superspeedway garage stall. An investigation later reported that Wallace was not a victim of a hate crime, which led to some people wondering if it had all been a hoax. President Donald Trump even suggested via Twitter that Wallace should have apologized.
"Being thrown into the political fire motivated me to do what's right — I need to do what's right and control my own destiny," Wallace said of voting, according to The Associated Press.
Whether the noose was intentional or not, though, Wallace has ultimately meant a lot to NASCAR.
Jamie Little gives her thoughts on the Confederate flag ban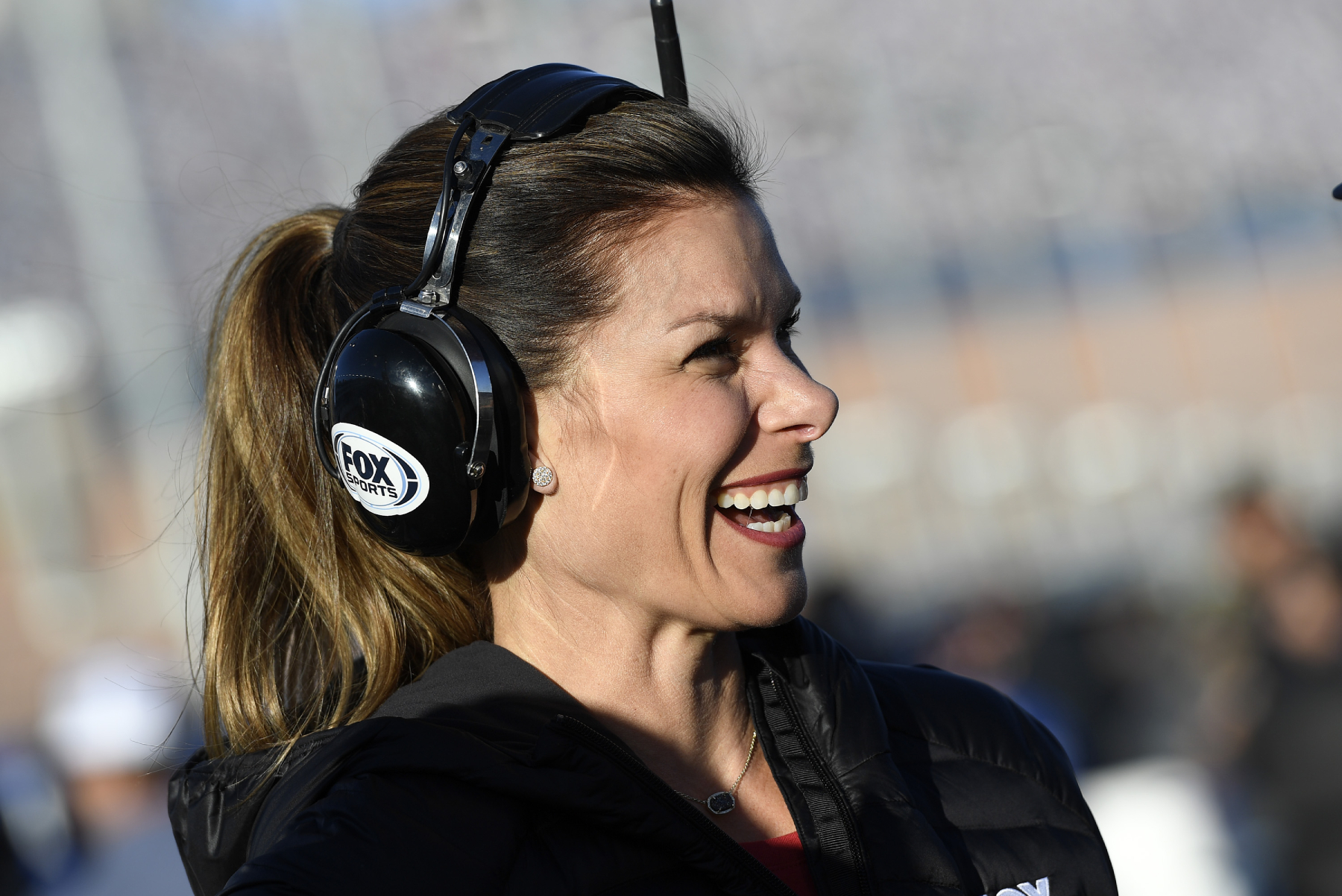 There was certainly some pushback by fans on the Confederate flag ban. According to USA Today, a plane pulling a Confederate flag banner flew overtop multiple tracks after the ban. Some fans have even said that they stopped watching the sport. However, FOX reporter Jamie Little, who has covered NASCAR for over a decade, recently spoke highly of NASCAR and Bubba Wallace's efforts this year and what they have meant to the sport.
"I think it brought everybody together, and it opened a lot of people's eyes to just being aware of things and being more welcoming and open, and letting other people know that racing is for everybody, and we represent everyone in this sport," Little said of the pulldown rope incident to Sportscasting.
Little also praised NASCAR's decision to ban the Confederate flag.
"I just applaud NASCAR for being open to it. Banning the Confederate flag was a huge thing for NASCAR to do, as you know. That's part of the fabric of NASCAR, the southern roots," Little said. "They love their Confederate flags where they come from, and it offends a lot of people. And that's a point of contention, obviously. So, for NASCAR to say, 'We're banning that because people don't feel wanted,' good for them."
Jamie Little says that NASCAR already has new fans
Despite some fans claiming that they are not watching the sport anymore, Little thinks that NASCAR's recent moves have already brought in new fans.
"I think it's showing already, the new fans, the diverse fanbase that we're getting because of Bubba Wallace, because of what NASCAR's doing," Little said. "And look at Michael Jordan now. Just came in as a team owner starting next year. It's huge for our sport."
She continued: "I think there's a lot of eyes on us that have never looked at us before. So, we're in a good place because of it."
NASCAR might soon welcome many new fans throughout the next few seasons. It will ultimately look back at 2020 as the reason why, too.