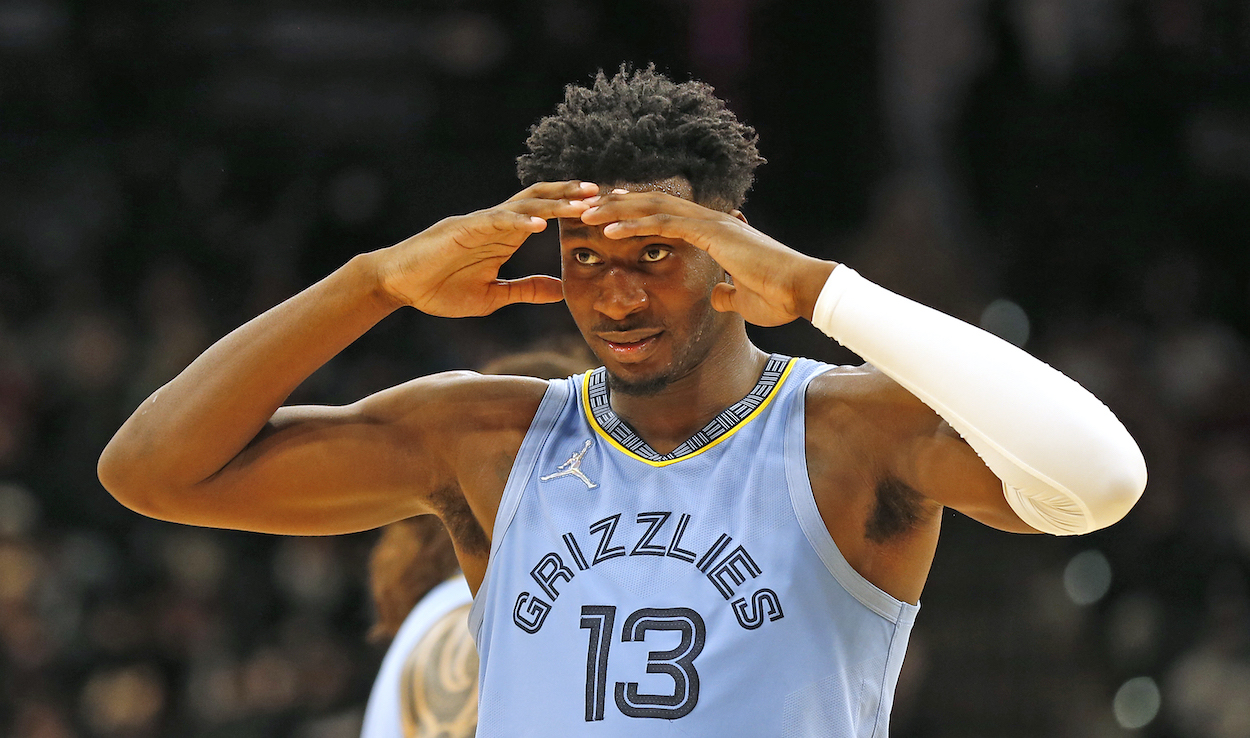 Jaren Jackson Jr. Made More Money in 1 Night Than His Father Did in 12 Years as an NBA Player
Jaren Jackson Jr. needed to sign only one contract to eclipse his father's career earnings in the NBA.
It's no secret that NBA players are raking in more cash today than ever before. If you need any proof of that, Michael Jordan earned a little more than $93 million in salary over his 16 years in the league. Stephen Curry will earn the same amount of money in just two seasons.
For Memphis Grizzlies forward Jaren Jackson Jr., he got a taste of that inflation when he signed his $29.28 million rookie contract and learned it was larger than the career earnings his father racked up in 12 years as an NBA journeyman. Sorry, dad.
Jaren Jackson Jr. became a multimillionaire overnight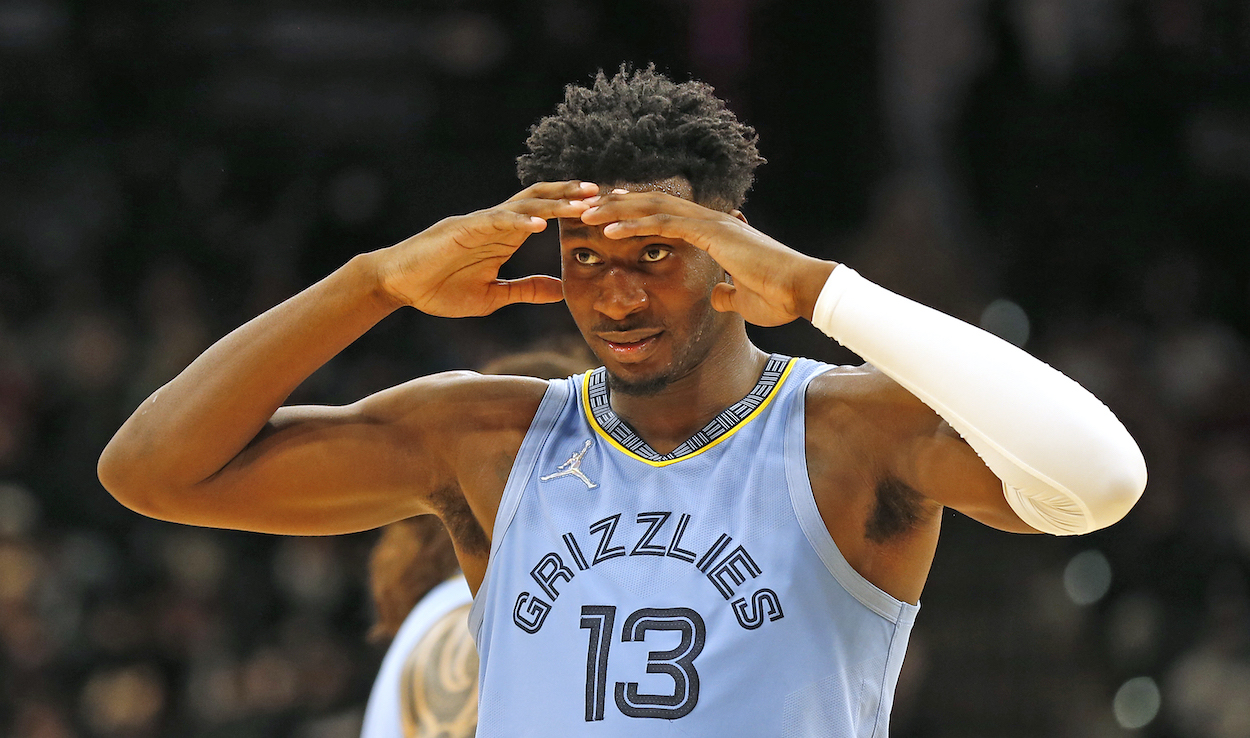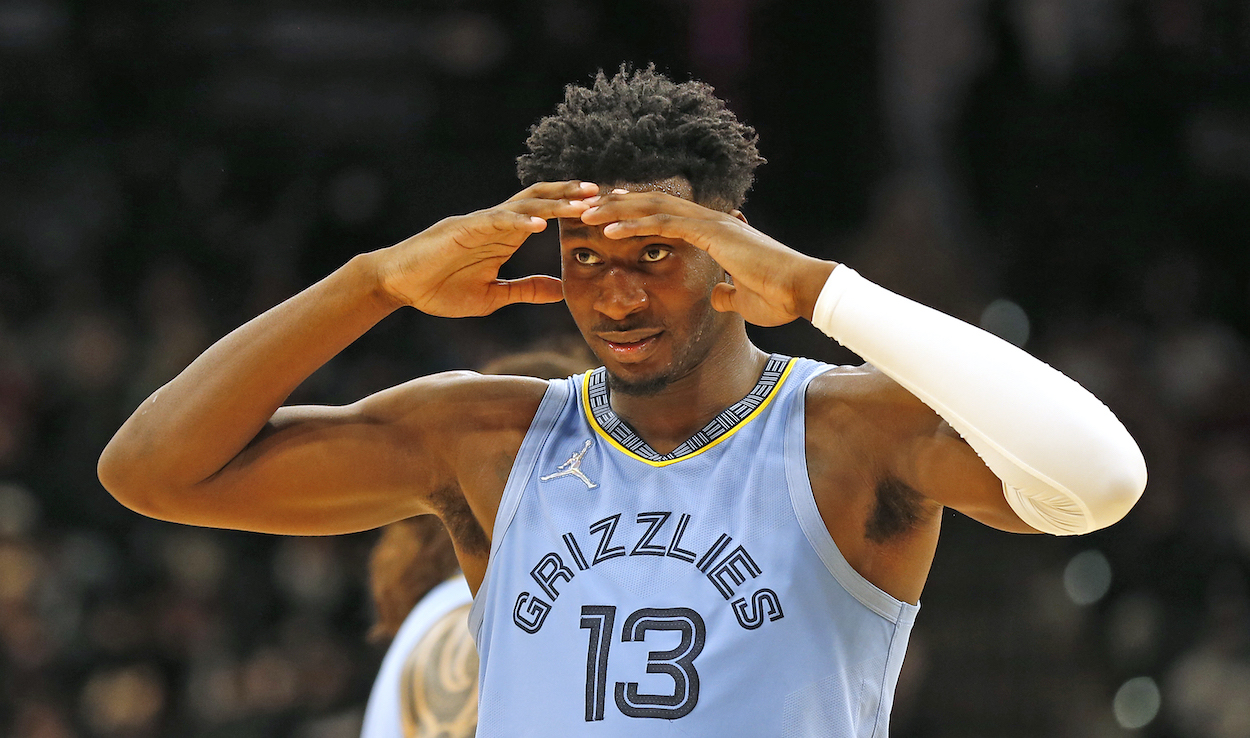 Jackson didn't want to leave Michigan State and enter the NBA draft in 2018, but Tom Izzo insisted he take advantage of his impressive freshman season. It turns out Izzo knows a thing or two about the jump from college to the NBA, because Jackson wound up entering the draft and heard his name called at No. 4 overall by the Grizzlies.
Not only did the high draft pick set Jackson up to become a core weapon for Memphis for years to come, but it also made him rich beyond his wildest dreams almost overnight. Shortly after hearing his name called in the 2018 draft, Jackson signed a four-year rookie contract worth $29.28 million.
JJJ enjoyed two successful seasons in Memphis before tearing his meniscus in the Orlando bubble. He missed most of the 2020-21 season due to the injury, but he's bounced back in a big way this year.
Jackson made more money in one night than his father did in 12 years
For those who don't know, Jackson Jr.'s father, Jaren Jackson Sr., had himself a lengthy NBA career throughout the 1990s. He was a journeyman shooting guard who spent time with nine different teams in 12 years as a pro. His most successful years came with the San Antonio Spurs from 1997-2001, where he had his best scoring seasons and won a title in 1999.
But NBA bench players in the '90s weren't exactly raking in the cash like they are today. In fact, in a recent interview with GQ Sports, Jackson Jr. admitted he made more money off his rookie deal than his father made in his entire career.
"When I got drafted, I just remember being able to see the amount I was gonna make kinda hit hard, probably a little harder than I thought it was gonna hit," Jackson said.
"I remember my dad coming up to me and being like, I just made more than he made on one night, basically. That all happened when I was like 18. So, it was just hard to comprehend all that because you're just growing up, you're flowing through it. You're a kid, you don't know. But once you put your pen on paper, sign something, go for it — once that happens, get your big boy pants on. It's the show. It's time.

I don't even think it still has really hit me, you know?"

Jaren Jackson Jr.
There's no official record of Jackson Sr.'s career earnings, but we can assume based his son's comments that he made less than $29 million in 12 full seasons. For context, there are 34 players in the league today making $29 million or more this season alone.
Blowing his father out of the water
Jackson Jr. couldn't even comprehend making $29 million for simply signing a piece of paper, so imagine how he felt when the Grizzlies decided to extend him earlier this season. Back in October, Memphis signed Jackson to a four-year, $105 million rookie extension to keep him around until 2026.
Now that's a whole lot of coin.
By the time Jackson plays 12 years in the NBA, his career earnings might just surpass $300 million. That would be more than 10 times what his father earned in the same amount of time in the same league.
Hopefully, he shares the wealth.
Like Sportscasting on Facebook. Follow us on Twitter @sportscasting19.