Jarrett Stidham Moved Out of His Mother's House as Soon as He Turned 18: 'Not All of Us Are Born Into Favorable Situations'
A strong and supportive family environment is common with many football players' journeys to NFL success. But, not all NFL players received exceptional support in their formative years — at least not from their natural parents. New England Patriots backup quarterback Jarrett Stidham is an interesting case.
As a young man, Stidham chose to leave his mother's house and move in with a family of non-relatives, the Copelands. Let's look at when and why Stidham made this decision, how it changed his football career, and his NFL experience this season.
Jarrett Stidham's decision to move out of his mother's house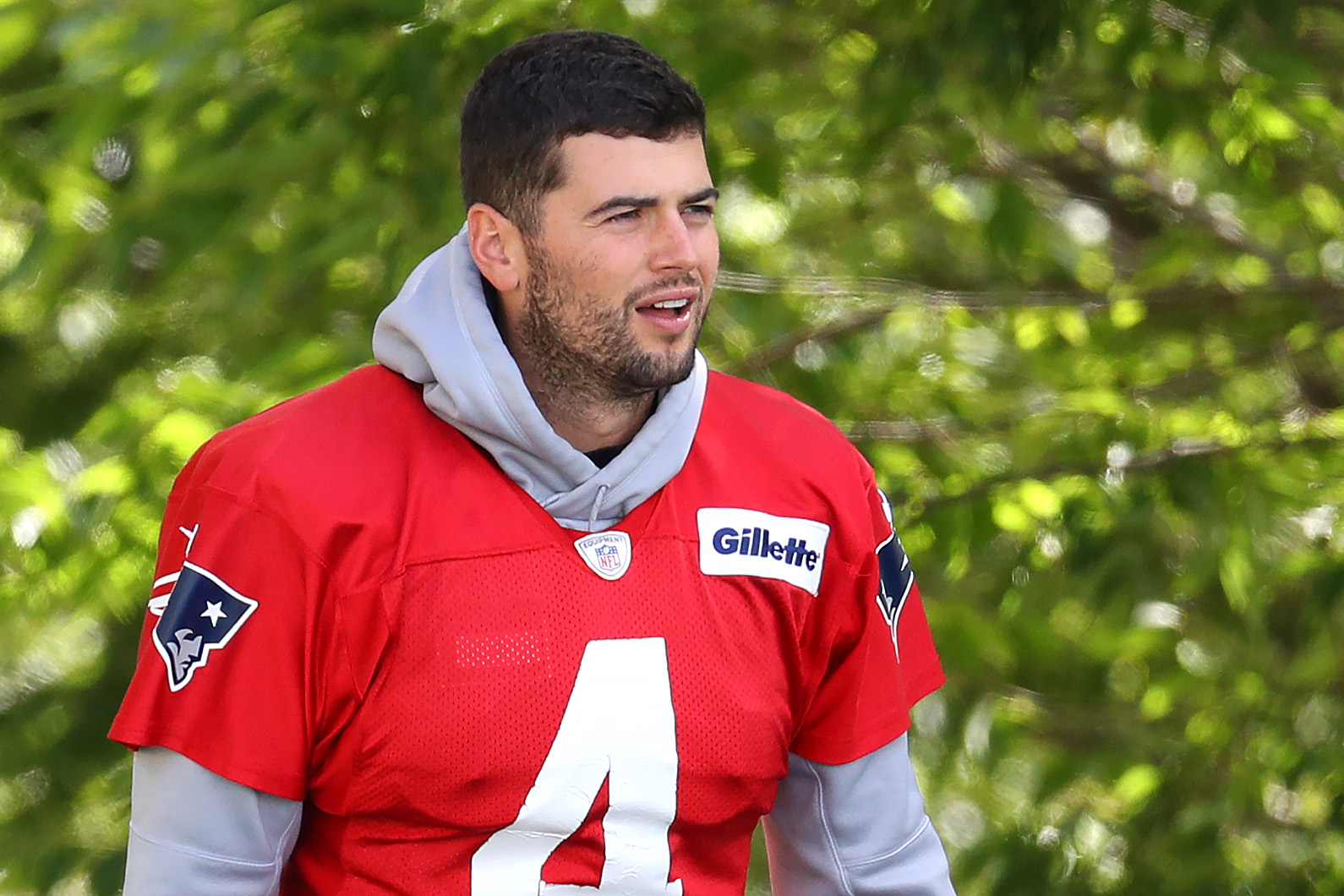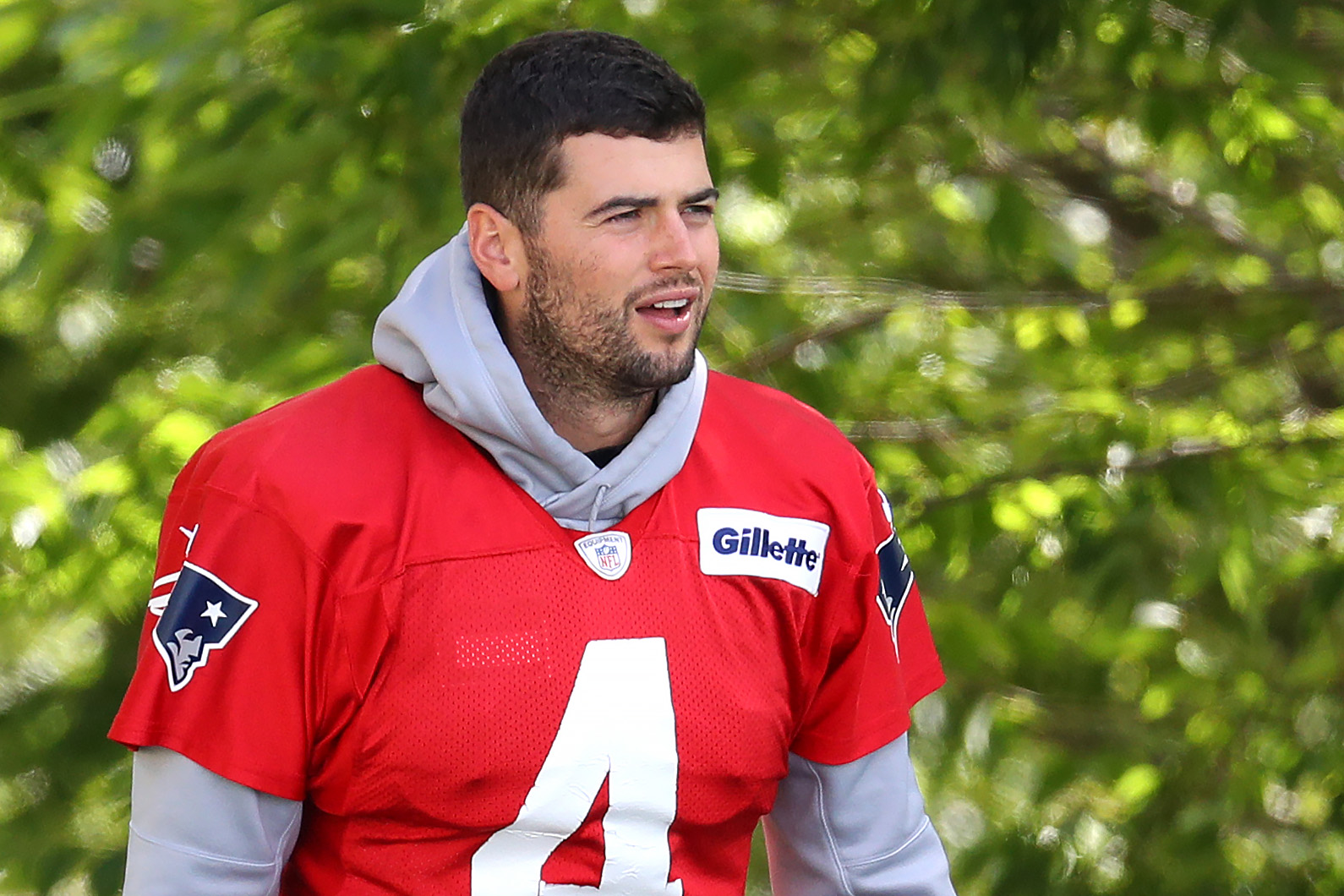 Stidham grew up in Kentucky but moved to Stephenville, Texas at nine with his mother and older brother, Juder, according to Sports Illustrated. Stidham spent the next nine years living with his mother. Yet shortly after his 18th birthday, Stidham chose to move out of his mother's house and in with another family.
Stidham has always been an exceptionally private person. Nobody knows for sure why he chose to leave his mother's house so suddenly. Even in the Sports Illustrated profile from a few years ago, Stidham wouldn't go into the issue. He only said he didn't want to get "too in-depth" concerning his personal life.
The article does reveal, in general terms, that Stidham wasn't receiving the kinds of emotional or material support he needed. Instead, that support came from an unlikely source: a family that Stidham had only known for the previous three years.
A loving home with the Copelands
The Copelands aren't just any family; they're an exceptionally caring family with a seemingly intuitive understanding of Stidham's needs. He first met the Copelands as a 15 year old, when he took a summer job working construction on one of the family's college apparel stores. The Copelands had three daughters, and Stidham quickly became like an older brother.
Even before the QB moved in with the Copelands, they were already providing support usually associated with family members. Soon Stidham was talking and texting with Matt Copeland on a daily basis, details Sports Illustrated. As Stidham sees it now, the Copelands are "as much family to me as anybody else."
Stidham's current NFL prospects
Now, Stidham is competing — and getting paid — at the NFL level. He doesn't need to rely on the Copelands for financial support anymore. Yet they still remain an important force in his life in other ways. This season he may find himself more in need of them than ever, as he navigates the mental and emotional hurdles of trying to earn a more impactful place on the Patriots roster.
Last spring and summer, as rumors of Tom Brady's exit became a reality, many analysts assumed that Stidham would take over the starting quarterback duties in 2020. Even the Patriots seemed to encourage that assumption—right up until the moment when they surprisingly signed free-agent and former MVP Cam Newton.
Not only that, but the Patriots also re-acquired journeyman quarterback Brian Hoyer, who has been a part of numerous Patriots rosters in the past. Just like that, Stidham found himself going from a presumptive starter to a third-string QB. He hasn't let the changes get to him, however, and continues to fight hard to develop within New England's system. Having a family like the Copelands to count on has surely been a steadying force throughout that process.