Jason Bay Made Over $80 Million in the Majors, but Enjoys His 'Mundane' Post-Baseball Life
Amid one of the worst losing streaks in sports history, Jason Bay was the hero the Pittsburgh Pirates needed.
No, Bay never reached the postseason in Pittsburgh. But the All-Star outfielder enjoyed a very solid career and provided Pirates fans with much-needed hope.
Bay's losing days paid off and finally reached the national spotlight when he teamed up with David Ortiz on the Boston Red Sox.
Just over seven years after his most recent MLB game what is Jason Bay doing in retirement?
Jason Bay had an underrated MLB career
RELATED: Alex Rodriguez's Word Games Don't Fool His Critics
A 22nd-round pick of the Montreal Expos in 2000, Jason Bay debuted n the majors with the San Diego Padres in May 2003.
The Padres traded Bay to Pittsburgh later that year and he hit .291 with three home runs in 27 games, while maintaining his rookie eligibility.
A year later, Bay captured the NL Rookie of the Year Award with a .282 average, 26 home run, 82 RBIs, and 61 runs scored.
From 2005-07, Bay hit .281 with 88 home runs, 294 RBIs, 36 stolen bases in 40 tries, and 98 doubles.
Of course, all of that came in a time when the Pittsburgh Pirates missed the playoffs every year from 1993-2012. The Pirates traded Bay to Boston in July 2008.
Replacing Manny Ramirez in left field, Bay hit .293 down the stretch and finally reached the postseason.
Bay contributed three home runs and nine RBIs in 11 playoff games that year, but Boston lost to Tampa Bay in the American League Championship Series.
A 36-home run, 119-RBI season in 2009 set Bay up for a big payday with the Mets. Ultimately, he battled injuries and ineffectiveness in New York.
Bay hit .234 with 26 home runs and 124 RBIs across three seasons before the Mets cut him loose after the 2012 season.
The veteran outfielder's career ended after hitting .204 with 11 home runs across 68 games for the Mariners in 2013.
Bay earned plenty of money for a fairly short career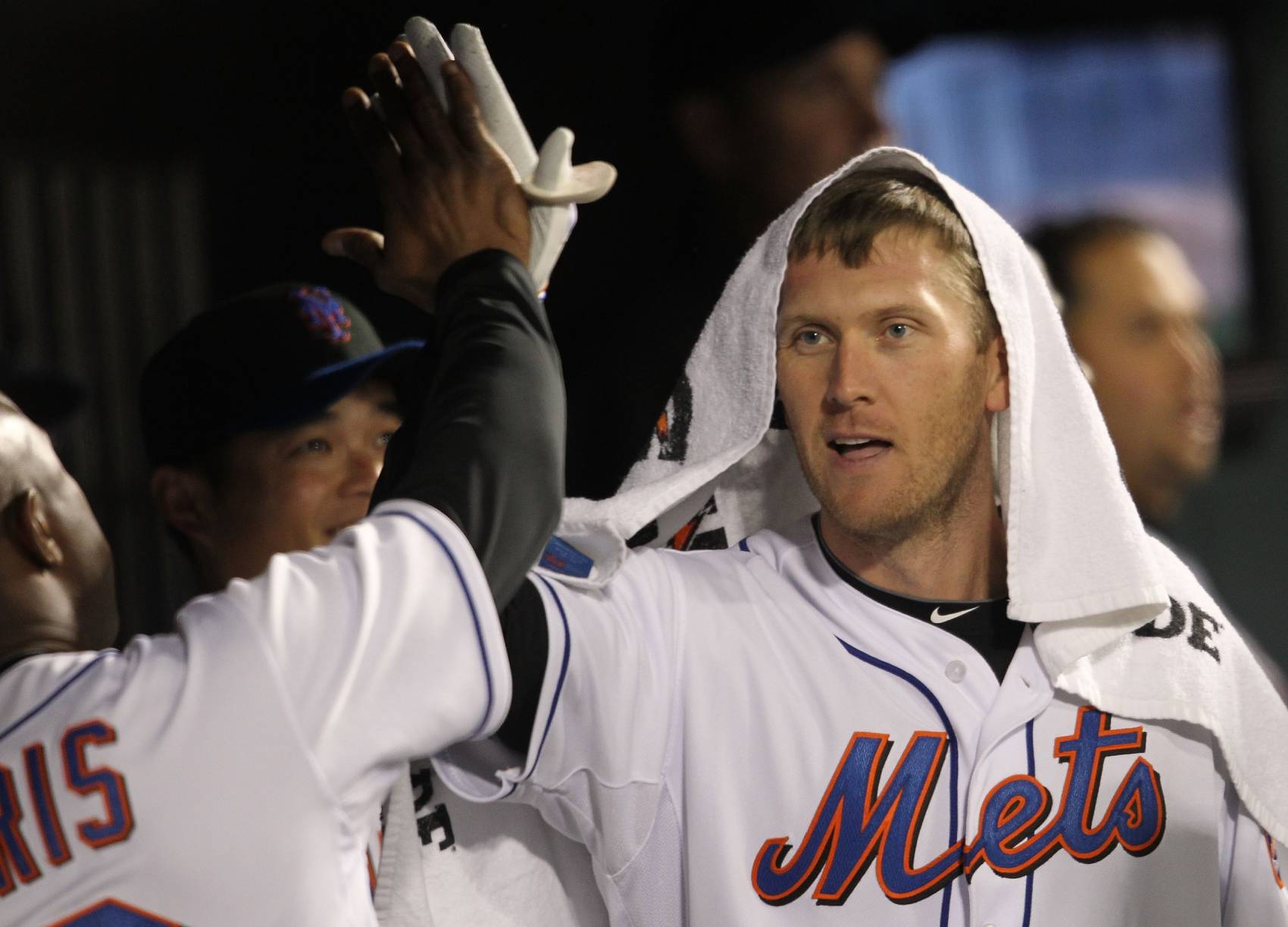 RELATED: Revisiting Daniel Murphy's Paternity-Related Feud With Boomer Esiason and Mike Francesa
Considering he signed a four-year, $66 million contract with the Mets, it shouldn't be too surprising Jason Bay retired with a solid bank account.
Still, it is somewhat surprising just how much he made in an 11-season career. Bay ended his career having made nearly $84 million.
That includes the $3 million he received in 2014, his first year out of baseball, via the buyout he received from the Mets.
Considering the Mets haven't bought big on many free agents since they bought Bay out, this may have been a buyer beware situation.
Not that it stopped the Mets from sending top prospect Jarred Kelenic to the Mariners for an aging Robinson Cano and reliever Edwin Diaz.
Jason Bay is enjoying a peaceful retirement
RELATED: Daniel Bard's Rockies Comeback Is Worthy of a Screenplay
Jason Bay officially retired in March 2014. He's spent some time still around Major League Baseball, but not as much as other players.
Bay worked on Mariners' broadcasts as an analyst after he retired. The past few years, though, have been spent with his family in retirement.
In a 2019 interview with The Athletic, Bay reflected on what retirement meant to him and how he accepted his playing days were over.
"I remember guys telling me back when I played, 'You won't get it until you're not playing any more. You won't understand.' Now, I do. But I take great pleasure in doing mundane things with my kids — coaching them, driving them around — because I was gone so much before. It's been cool to be around my family."
Bay appeared on the National Baseball Hall of Fame ballot for the first time in 2019. He received no votes and left the ballot after one year.
All stats via Baseball-Reference