Jason Garrett's Firing Sends Concerning Shockwaves Throughout Giants Locker Room Amid Disappointing Season
The New York Giants have struggled to find much success this season whatsoever. Daniel Jones seemed to find his footing before slipping up recently. Saquon Barkley has been in and out of the lineup with various injuries. The Giants' splashy free-agent addition of Kenny Golladay has been a massive disappointment. The list goes on and on, and offensive coordinator Jason Garrett's firing topped that off after the Monday night loss to the Tampa Bay Buccaneers.
Now, some others in the locker room appear to be coaching for their jobs, or at least, that's what it seems like around the organization.
The Giants cut ties with Jason Garrett and have more changes to make to right this ship
The decision to part ways with Garrett didn't come as too much of a surprise. The Giants' offense repeatedly sputtered, although not all of that is Garrett's fault.
Nonetheless, he heads out amid a disappointing season for New York. The Giants offense sits at 25th in points scored per game and rushing yards, 19th in pass yards, and 28th in time of possession.
Those aren't exactly encouraging numbers in any way. Sure, there have been injuries across the board, but Garrett didn't do himself any favors by scoring 20 or fewer points in four of the past six games. Jones spoke highly of Garrett after the decision was made (h/t SNY Giants).
"He was a big part of what we were doing on offense. We'll certainly miss him, he did a lot for us."

Daniel Jones on firing of Jason Garrett
In turn, the Giants promoted Freddie Kitchens — yes, that Freddie Kitchens — to offensive coordinator in another puzzling decision.
The decision to part ways with Garrett sent a trickle down effect throughout the locker room
The decision to fire Garrett wasn't surprising. However, there are far more issues than the offensive coordinator. Jones hasn't been the first-round pick the Giants were hoping for, and Judge's decision to hire Garrett in the first place was always a puzzling one.
Now, the Giants are trying to fix a lot of things around the organization, and the firing of Garrett brought an interesting perspective from defensive coordinator Patrick Graham (h/t Ralph Vacchiano of SNY ).
"Everyday I come in thinking 'You could be fired.'"

Giants DC Patrick Graham on state of the team
That is not what you want to hear. Moreover, that doesn't sound like a positive atmosphere in the locker room at all. Sure, the Giants offense has not been good, and moving on from Garrett might have been the right decision.
But, now Graham has these thoughts, and who knows what other coaches — or players, for that matter — have this same mindset.
Things aren't looking good in New York.
Joe Judge might be joining Jason Garrett soon if things don't change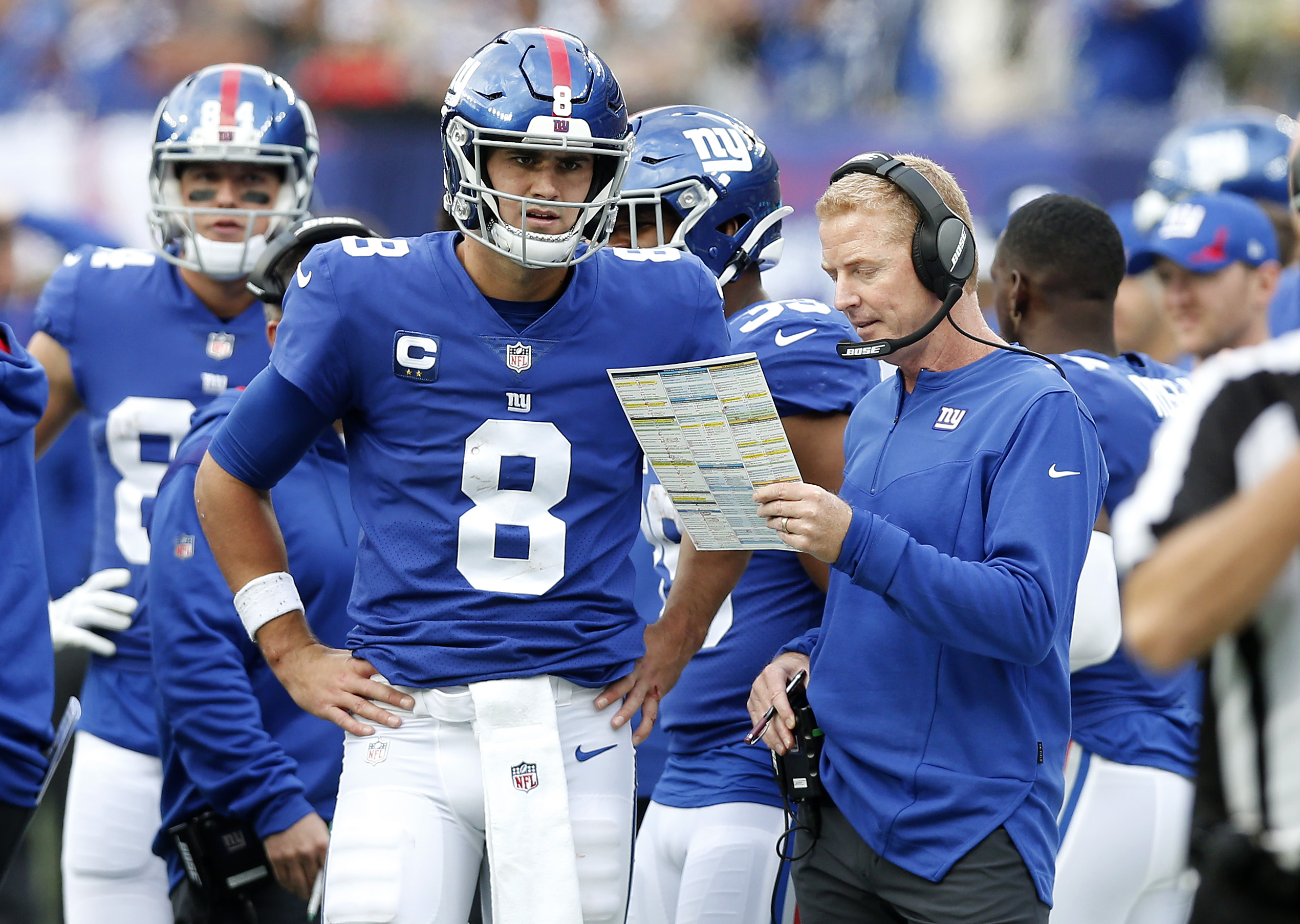 The Giants don't like losing. Then again, who does enjoy losing?
Judge's tenure as the Giants head coach has been shaky, at best. If things don't change, he might let go as well. Sure, there are a lot of issues with this team, but Judge hasn't done himself any favors, either.
New York sits at 3-7 and last place in the NFC East. They still have to play the Los Angeles Chargers, Dallas Cowboys, and the Philadelphia Eagles twice — including this weekend.
Garrett is gone, and there is a strong likelihood of more changes coming in the offseason.
Stats Courtesy of Pro Football Reference